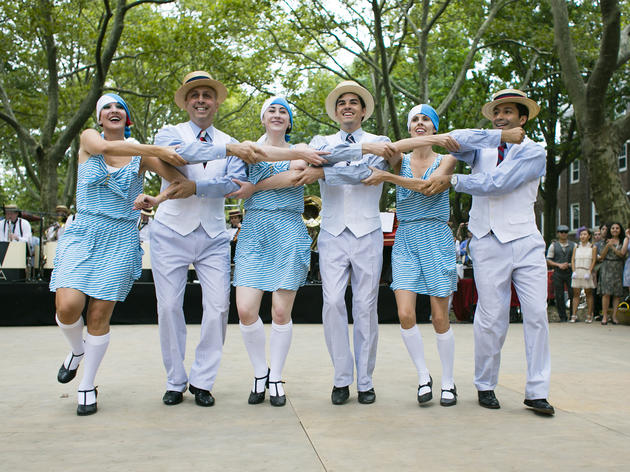 1/50
Photograph: Walter Wlodarczyk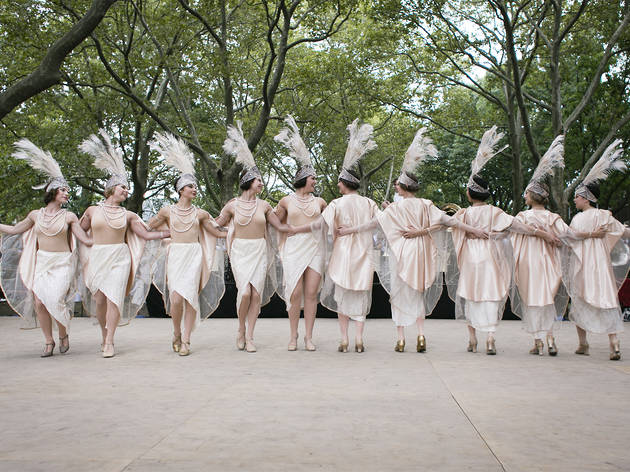 2/50
Photograph: Walter Wlodarczyk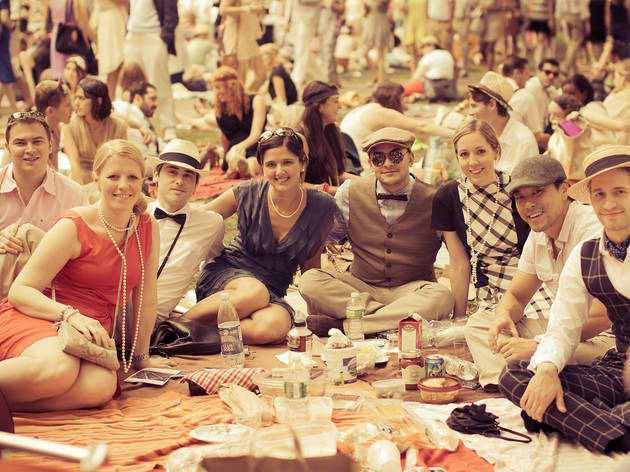 3/50
Photograph: Driely Vera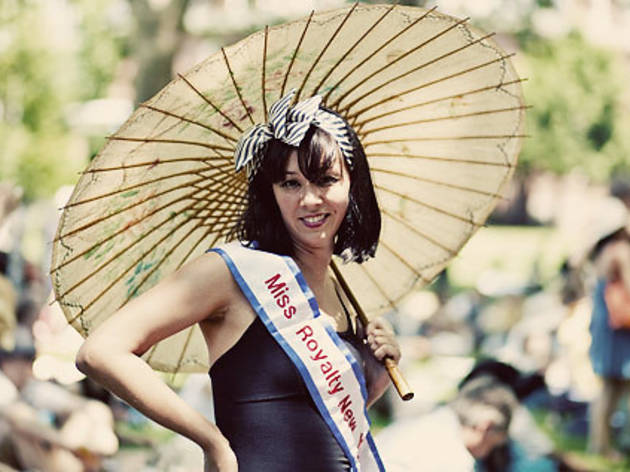 4/50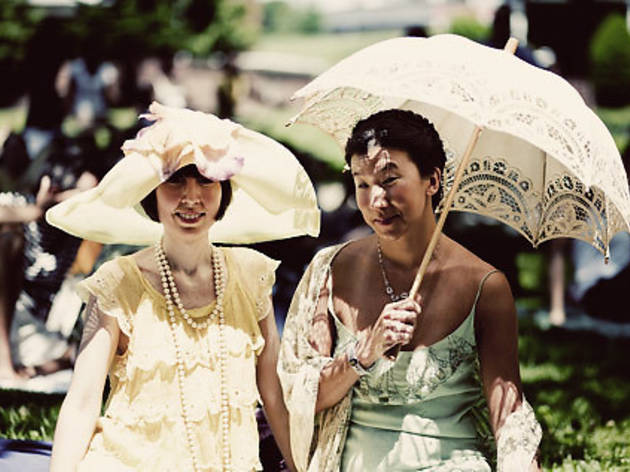 5/50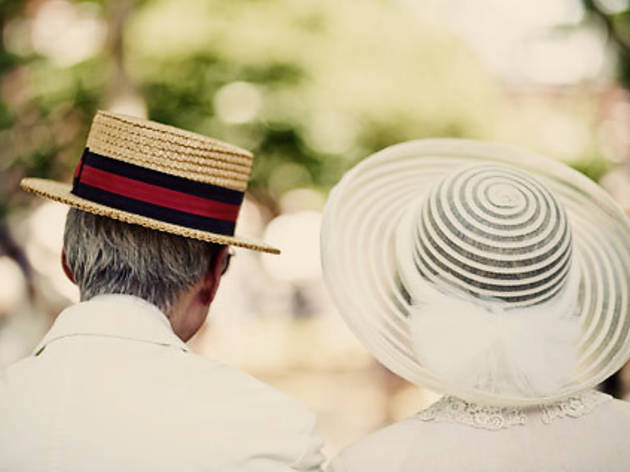 6/50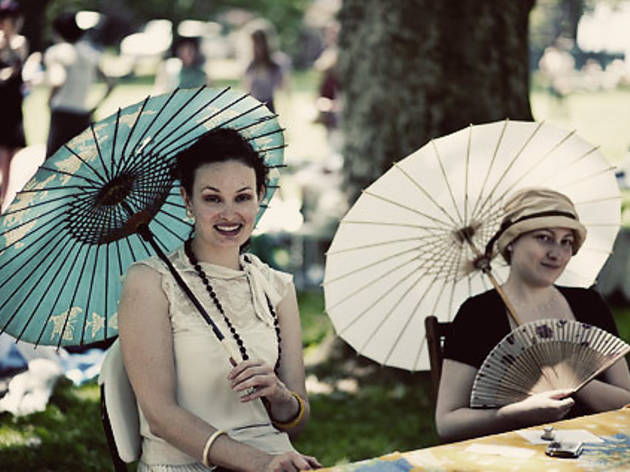 7/50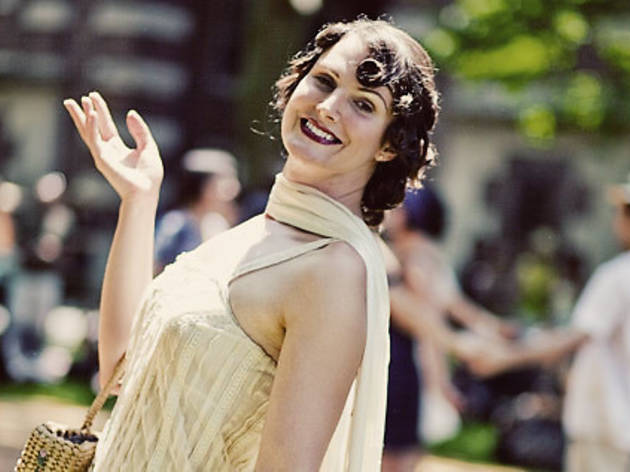 8/50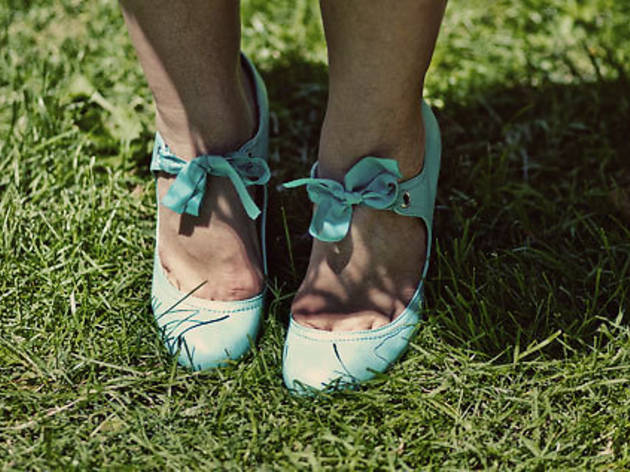 9/50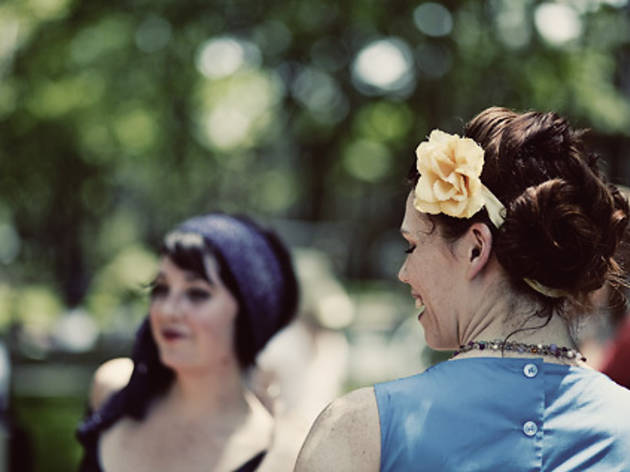 10/50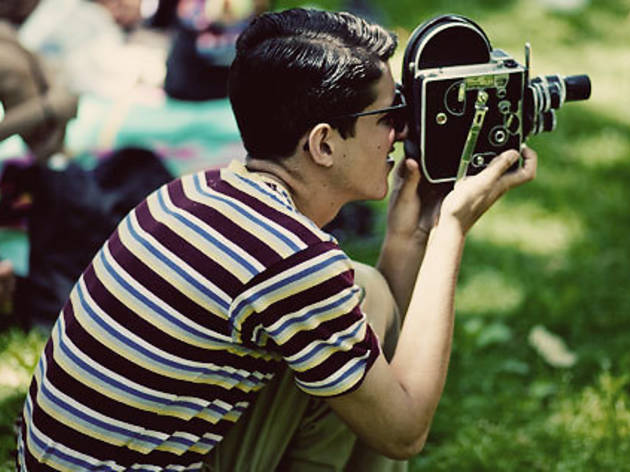 11/50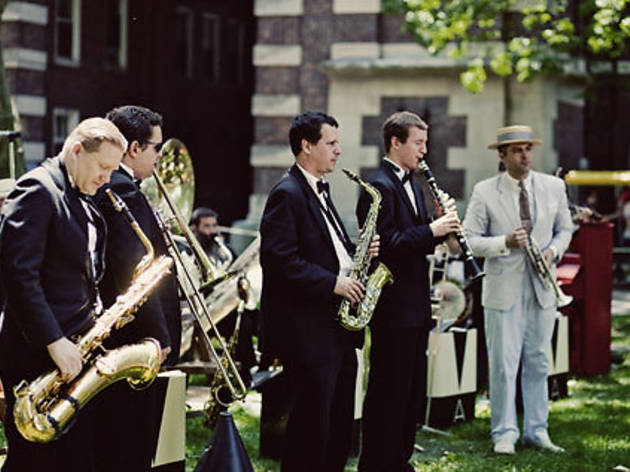 12/50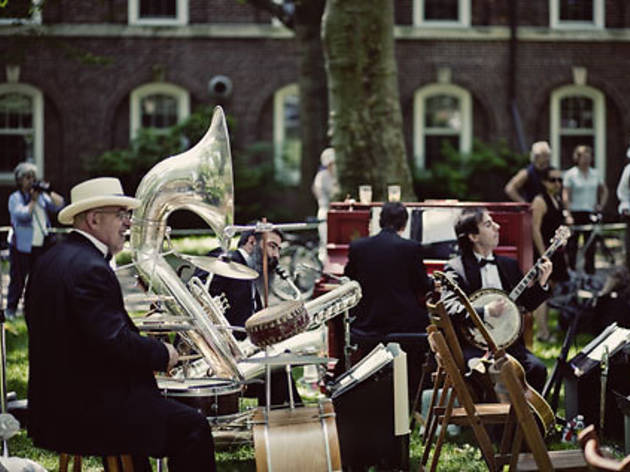 13/50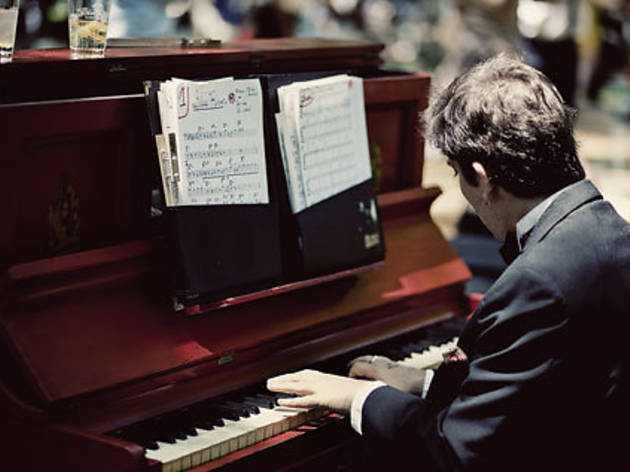 14/50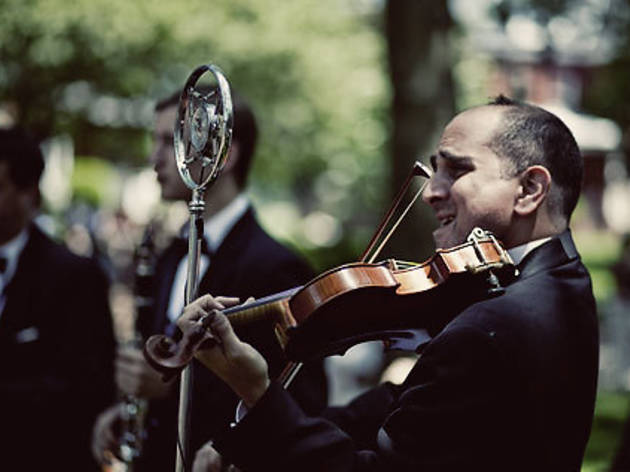 15/50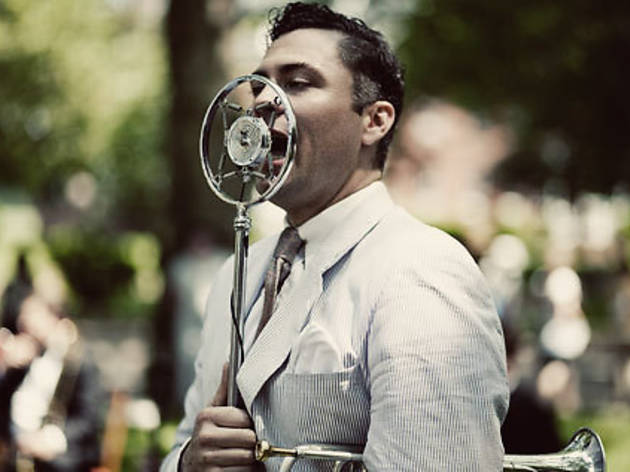 16/50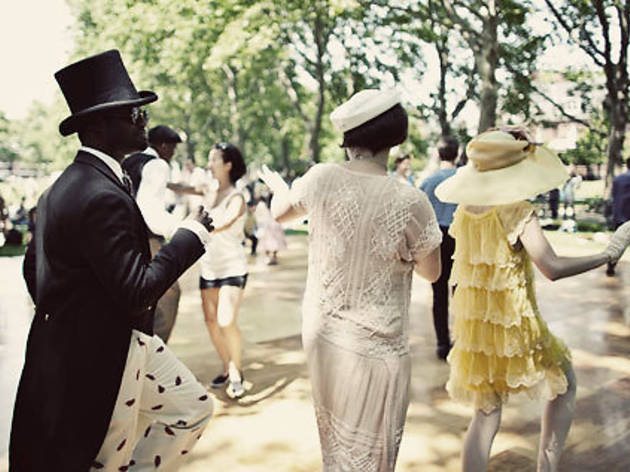 17/50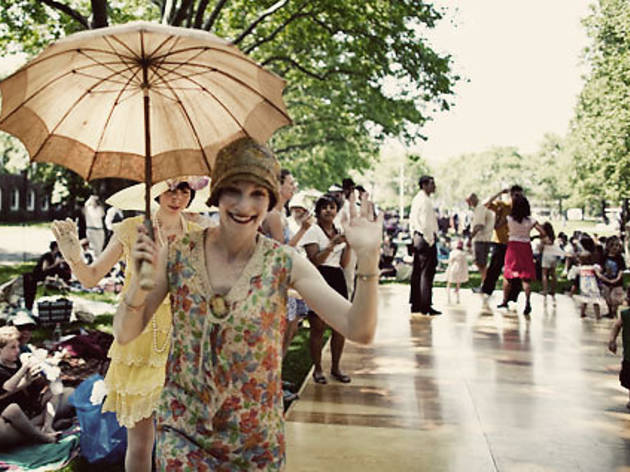 18/50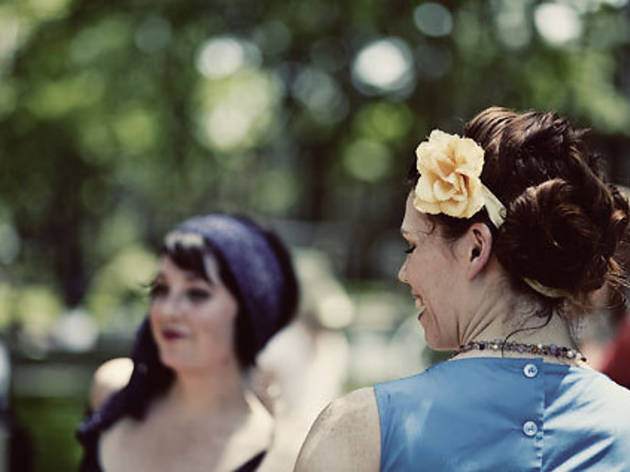 19/50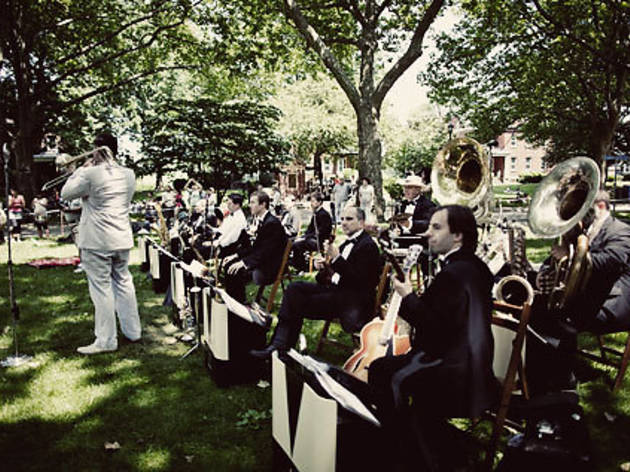 20/50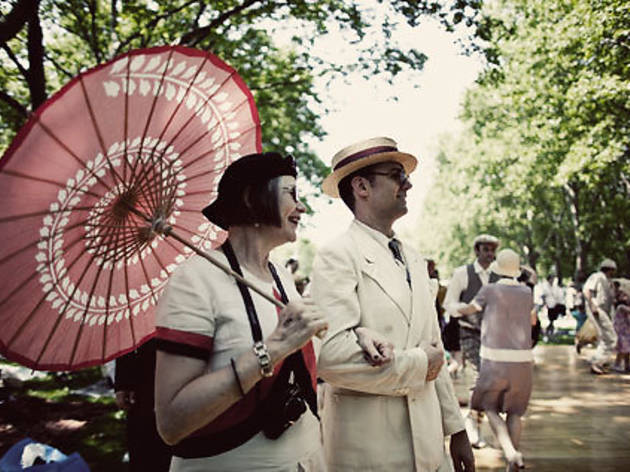 21/50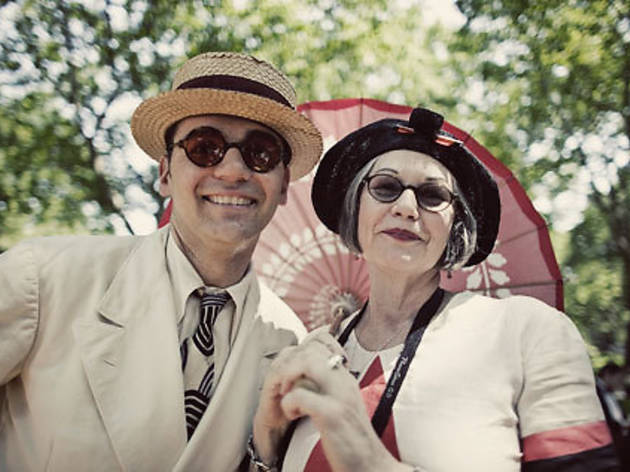 22/50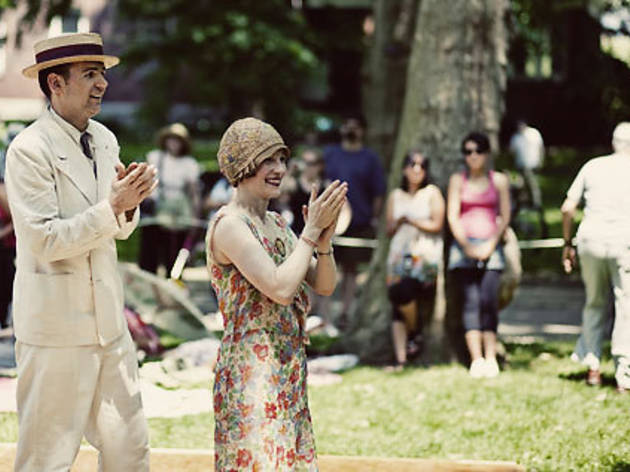 23/50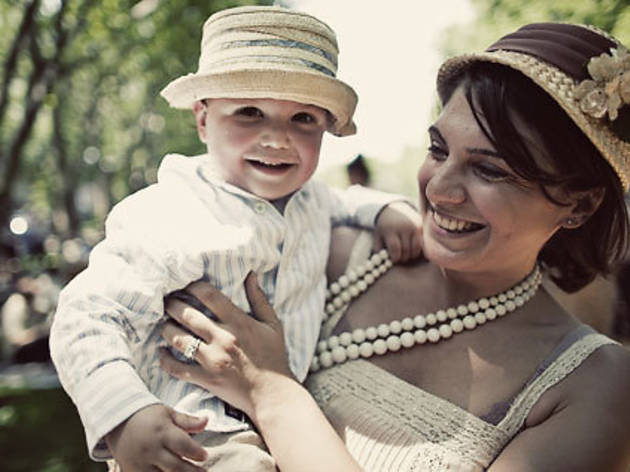 24/50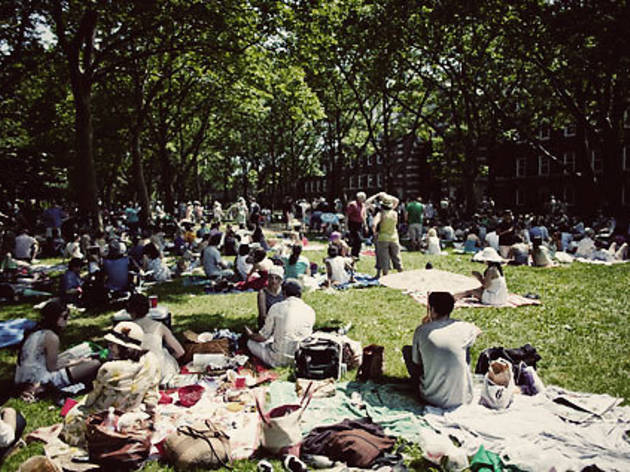 25/50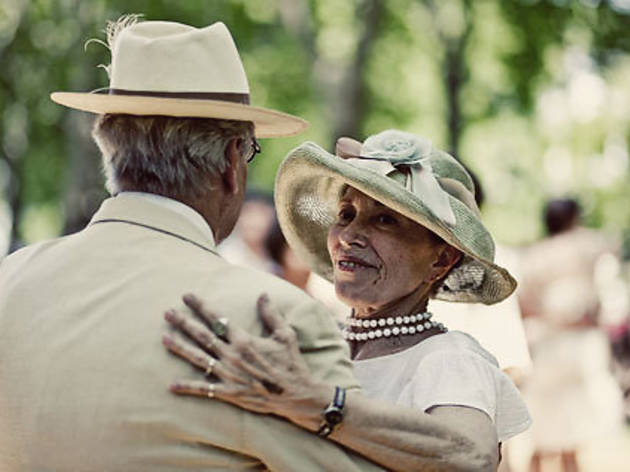 26/50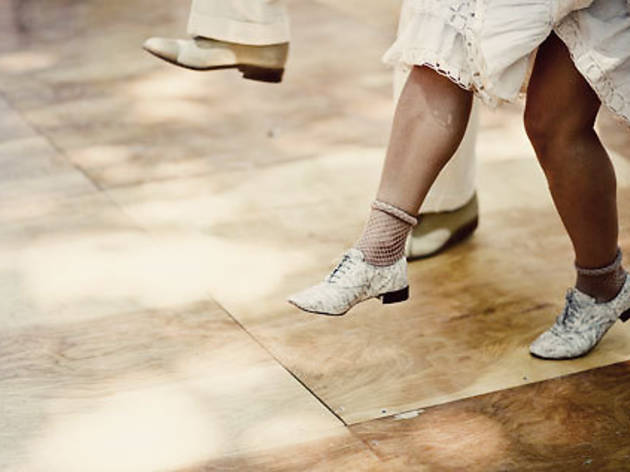 27/50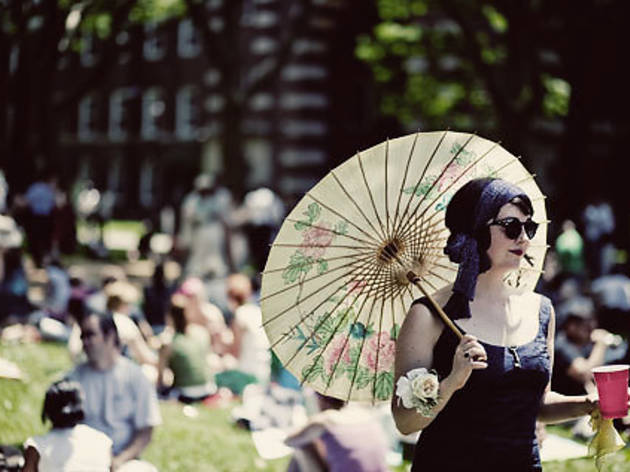 28/50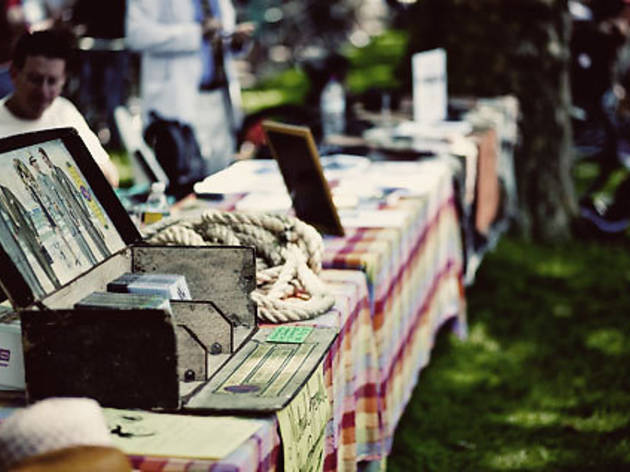 29/50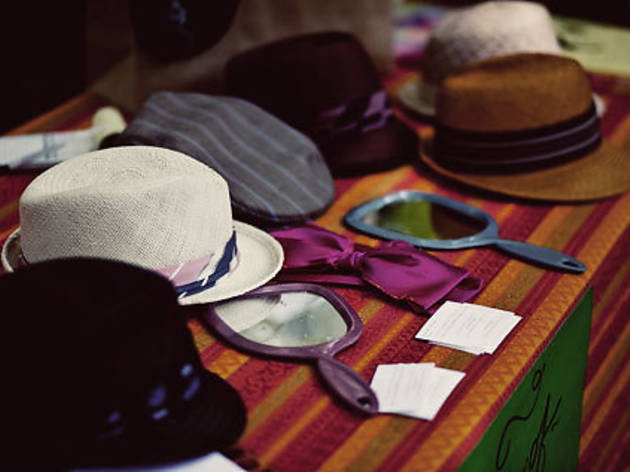 30/50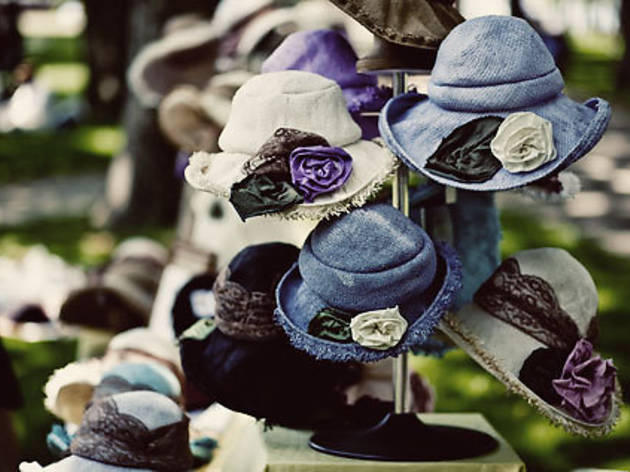 31/50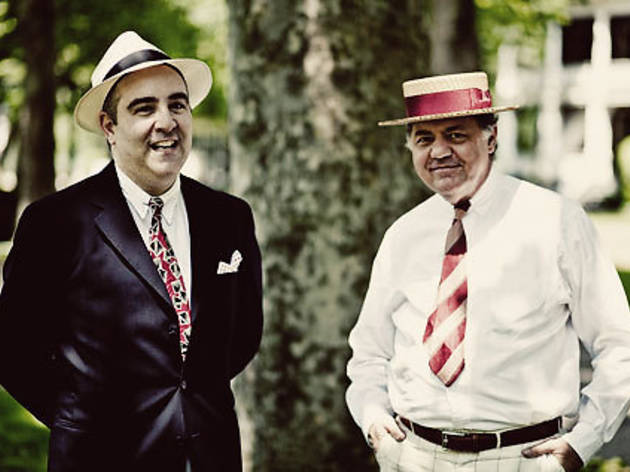 32/50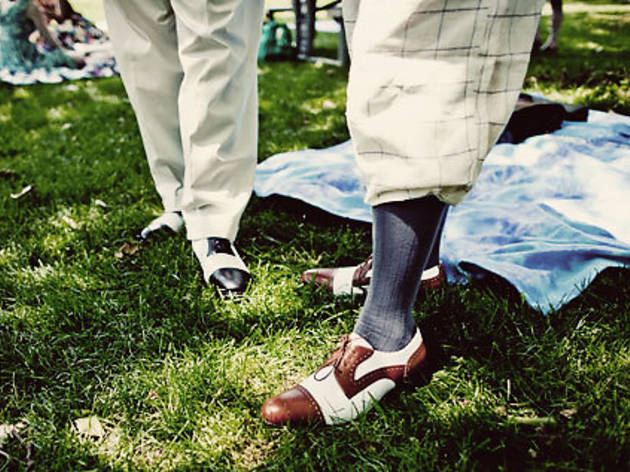 33/50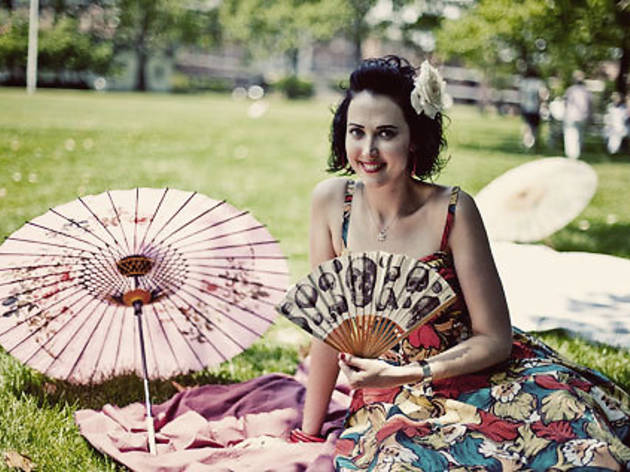 34/50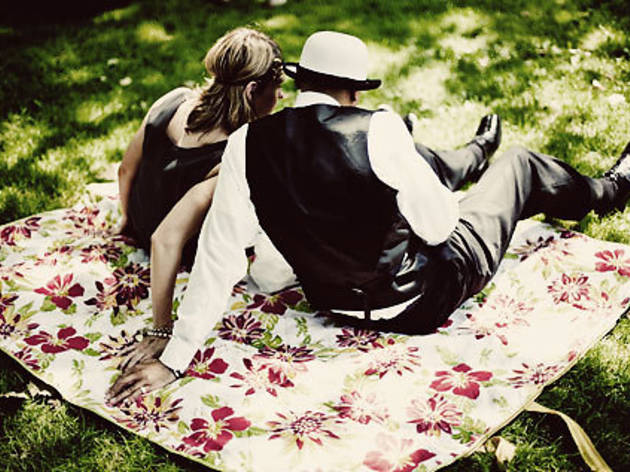 35/50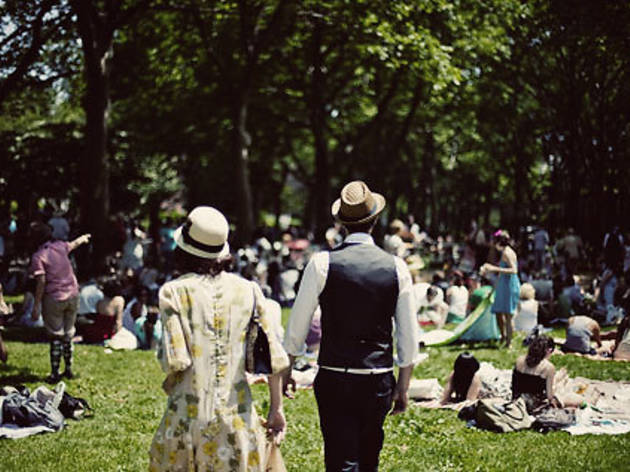 36/50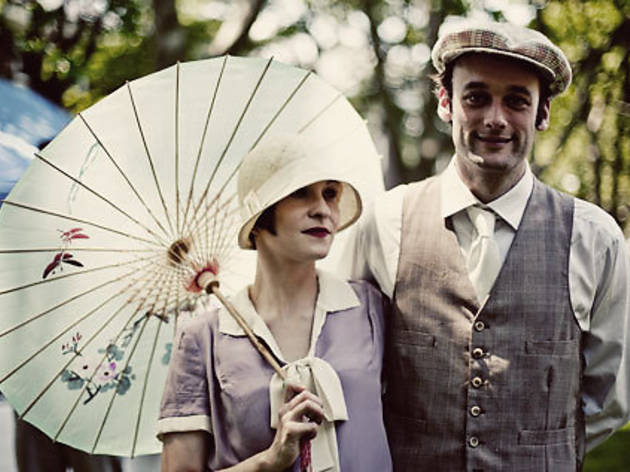 37/50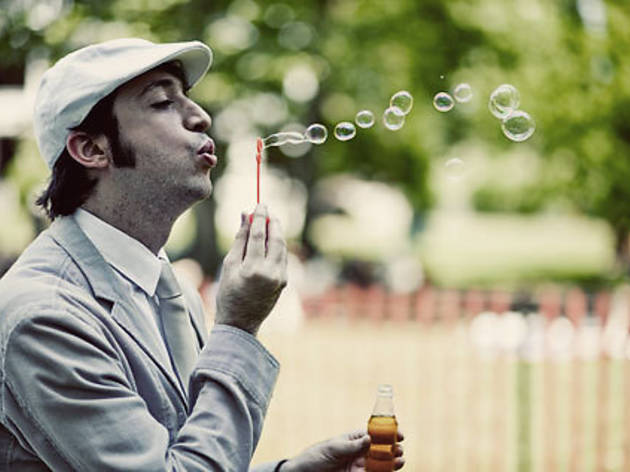 38/50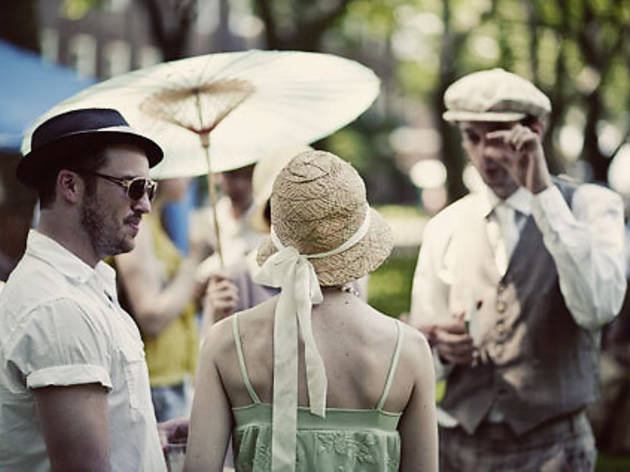 39/50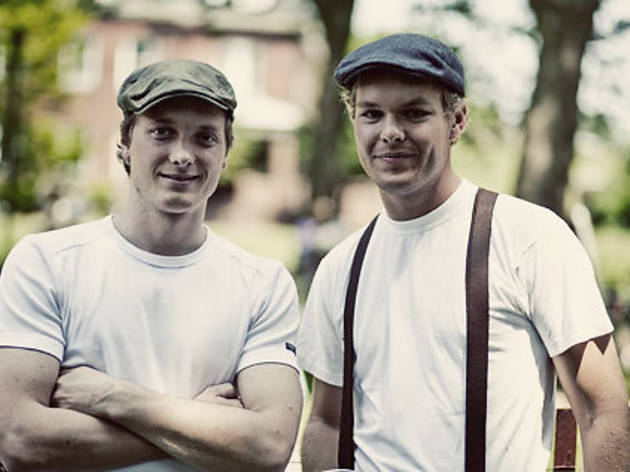 40/50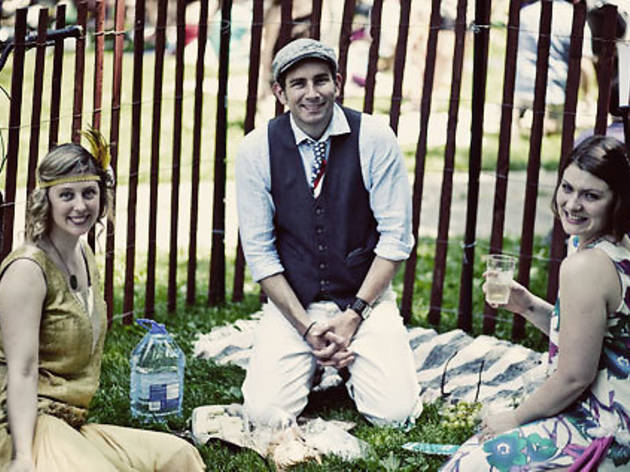 41/50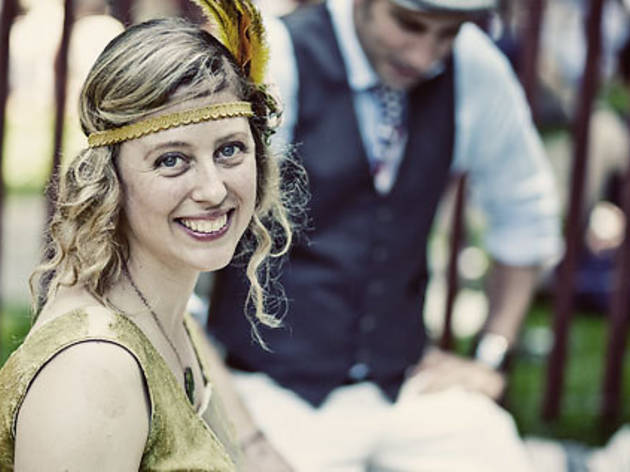 42/50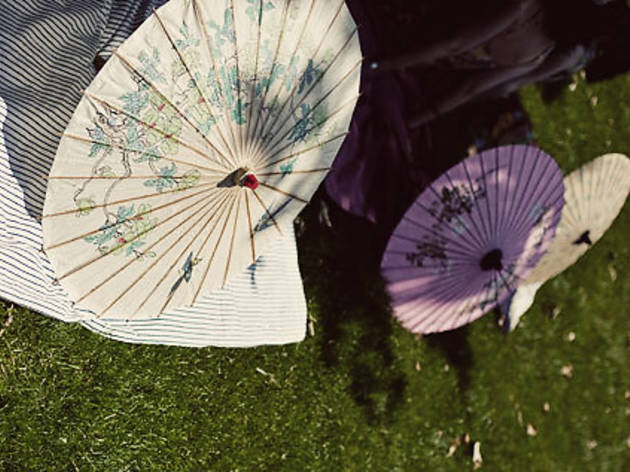 43/50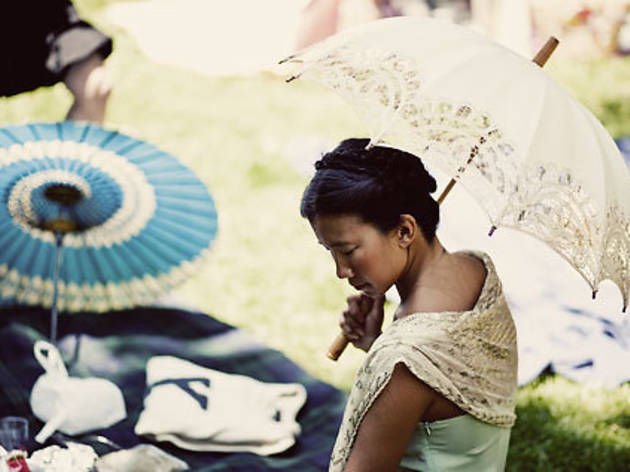 44/50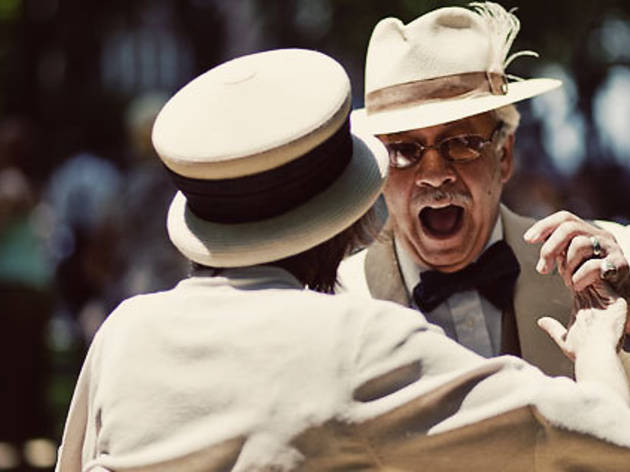 45/50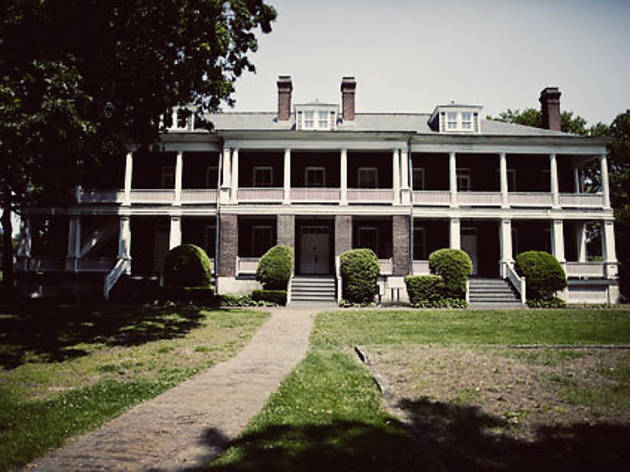 46/50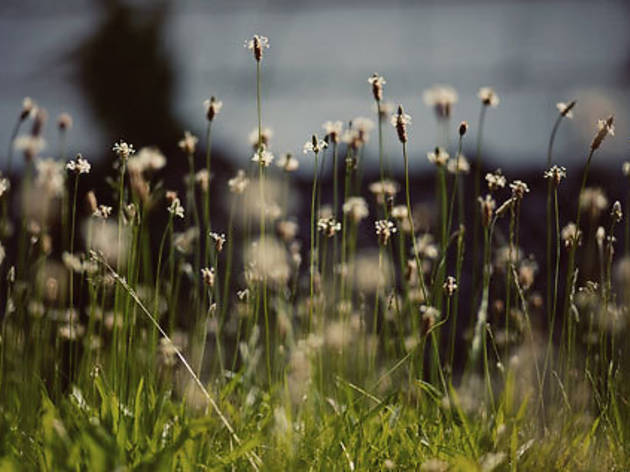 47/50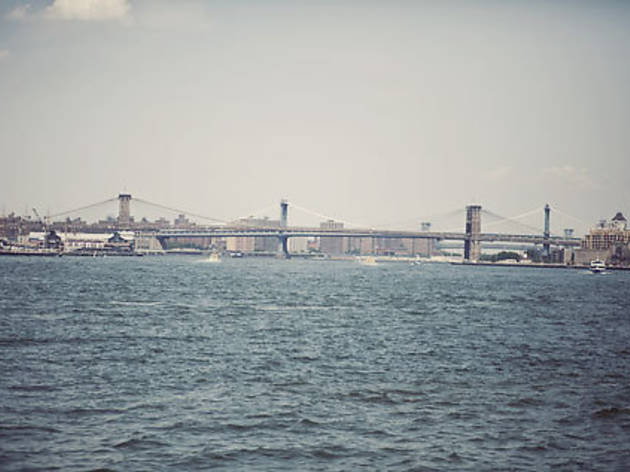 48/50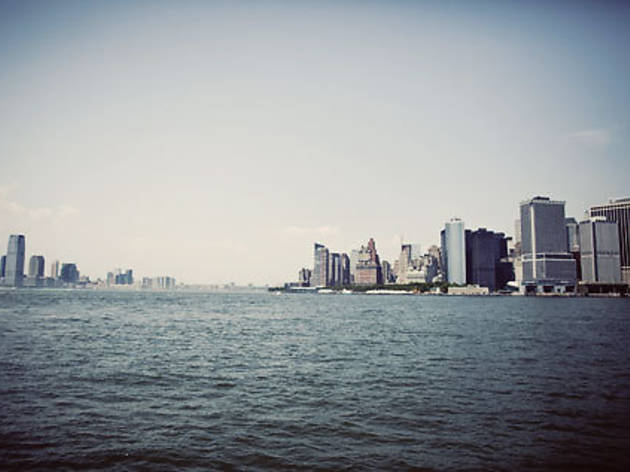 49/50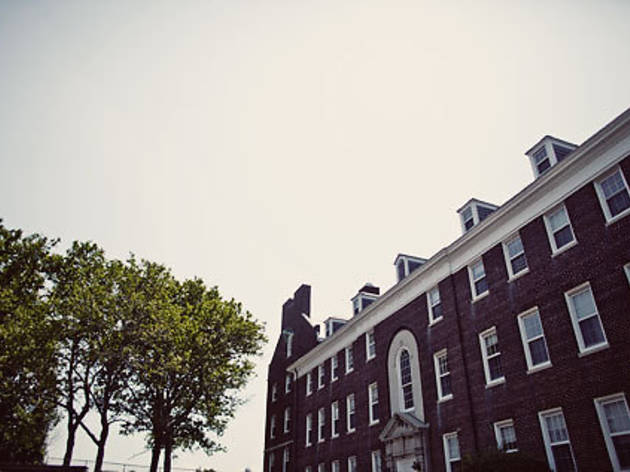 50/50
Slap on your spats and practice the Charleston because the Jazz Age Lawn party is returning to Governor's Island. Sip on Prohibition-era cocktails by Aperol Spritz, and none of the back-alley hooch of the day. Food vendors will be on hand to keep your Lindy Hop hoppin' during incredible daylong jazz performances. Sure to mesmerize is the ultimate 1920s ensemble band Michael Arenella & His Dreamland Orchestra, led by the party's host, crooner-conductor Arenella. As the tunes blast, partake in dance lessons from instructors and perfect your fox-trot.
Average User Rating
3.4 / 5
Rating Breakdown
5 star:

4

4 star:

1

3 star:

2

2 star:

1

1 star:

2
IF you're lucky enough to get tix early or get a deal on the packages - it is WELL worth the money spent even if you don't dress up (though I've found a good dig in the dress up cloths and or a couple adornments from H&M make an easy costume). The dance lessons and Charleston contests are a MUST - they are so much fun -we've been twice and always videotape them - the dreamland orchestra is a dream - drinks are delicious - not too strong but if it's hot - you'll definitely want to load up on the alcohol - there's hardly any shade. Food choices are delic. but also limited and lines for food are long - pack a picnic - bring friends and get there EARLY to enjoy the best of everything the party has to offer.
This is the whitest jazz event I've ever seen...
My friend and I have wanted to go to this for years. We went to a smaller event called Jazz Age on the Delaware (near Philly) which is actually a benefit and on much nicer grounds actually ON the Delaware with a grand old mansion and plenty of photo ops. So we were primed for this to be bigger and better. Bigger yes, better no. Sad - went through a lot of trouble to get in from Jersey and with hair and costume.
Well after (not exaggerating) almost 2 hours of waiting for the ferry, the ridiculous single admission line (with only 2 people to process an entire ferry load of people all going to this) then the one line to get tickets for drinks or food. (almost as long) We stood on that one and decided the event food was a package with like 3 dessert items, so we went to one of only 2 food trucks. Another line but this one moved very slow. Might have been more that 2 hours on lines.

We finally sat down and people watched the dance floor. (the best part).
I saw some entertainers/dancer walk by but never saw entertainment and we were there the entire day. Was probably on line!
The cocktails and the company that did them were the only well staffed part of the event but you had to stand on that ridiculous line to get tickets in the first place.
So it was tight on blanket space, people watching good, weather was great, port o John's so try to go at any opportunity before time. You would be best to bring food, thought we would have good options, and didn't want to carry around that. The Delaware event had awesome food trucks, and there were 3 for a smaller group. I don't think these 2 were great. Deep fried, dried out plantains, Chicken with bones.
There is a prepaid add on with their food package and drink tickets (I think) they say you can skip the line, so would be worth it but see the price.
Try it once with all this in mind. The people were all nice and in a good mood. Go to the Delaware event no hype no hassles :)

I REALLY wanted to like the Jazz Age Lawn Party, but I feel like it didn't live up to the hype. We got all decked out in 20's clothing and headed downtown to the ferry with a bunch of other jazz-age clad folks going to the festival. The ferry ride over was fun and great for people-watching, but I feel like once we arrived, my excitement quickly vanished. The party is sectioned off to one small area in Governor's Island, which to me was disappointing because I wanted to experience a true jazz-aged party, a step back in time.With people on their phones and kids riding on bikes listening to techno music around you it is hard to feel like you are at a Jazz Age Lawn Party. Maybe my expectations were high, but I envisioned something much different. My favorite part was the people watching and for that I say save yourself the money and just head to Governor's Island that day and stay outside the festival and look in. You'll have pretty much the same experience for a lot less of the $$.
It's an event that is open to the whole family - it's dress up 1920's for everyone and great for a date, with your gaggle of friends, and on your own...you'll meet some great folks. I took a dance lesson and ended up sitting on the grass joining the revelers and picnic with them - they have food and drinks available for a great price, and oh so good!
To reach the Jazz Age Lawn Party Hotline, please call: 646. 543. 8699 Or visit our website at JazzAgeLawnParty.com Cheers, Can't wait to see you on the lawn!
It is unbeliveable. Who is organizing this event. Nobody picks up the phone was listed. Such a shame. I kept trying
When i read that Saturday tickets may almost gone, i called the number for was given as event phone As of July 17 at 2.25 pm . I called in. No answer, no answer mesigne. It was sad. No idea how to get ticket. If someone cares please call me at 212 920 7281 my name seno Last year i missed it. This year even i work on saturdays, i will take off to come. Cheers, Seno