Heads up! We're working hard to be accurate – but these are unusual times, so please always check before heading out.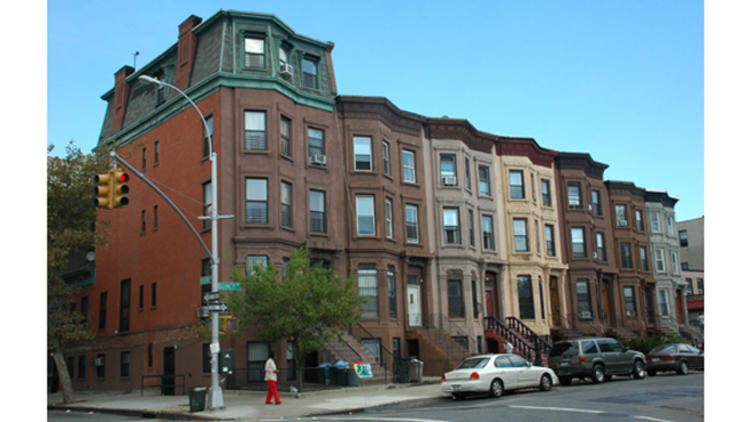 1/20
Bedford-Stuyvesant, as featured in Do the Right ThingThe racial tension in one Bed-Stuy block depicted in Spike Lee's Do the Right Thing has cooled off over the years, but the neighborhood that once housed Mookie and Sal's pizza still has its rows of brownstones. Sal's Famous was built on an empty lot—the filmmakers left a plaque commemorating the spot, which was later stolen. However, the building where DJ Mister Señor Love Daddy made his radio broadcasts, and its neighboring apartments are still around. Stuyvesant Ave between Lexington Ave and Quincy St, Bedford-Stuyvesant, Brooklyn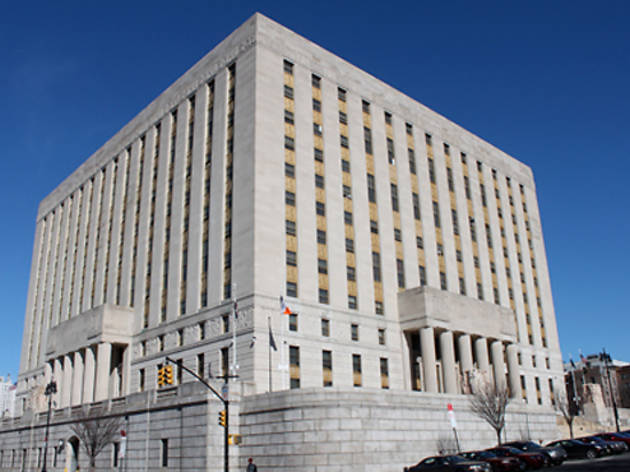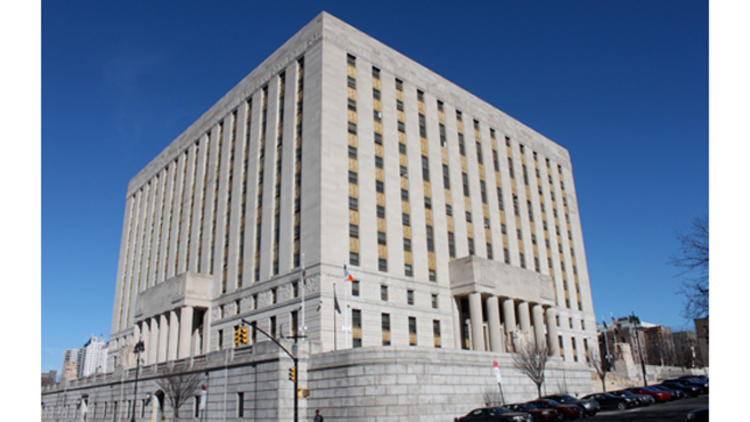 2/20
Bronx Courthouse, as seen in Bonfire of the VanitiesBy the time Tom Hanks starred in the movie adaptation of Tom Wolfe's best-seller, the book had already caused a furor in the Bronx for its none-too-flattering portrayal of the borough. The movie didn't help, as it incorporated local landmarks like the Mario Merola Building, which holds the Bronx County Courthouse. 851 Grand Concourse between 158th and 161st Sts, Bronx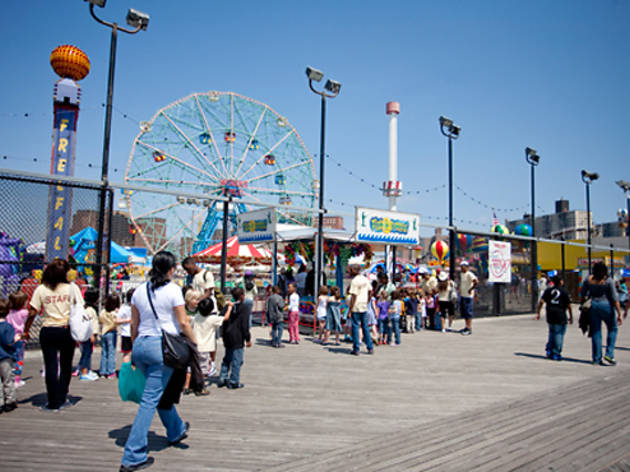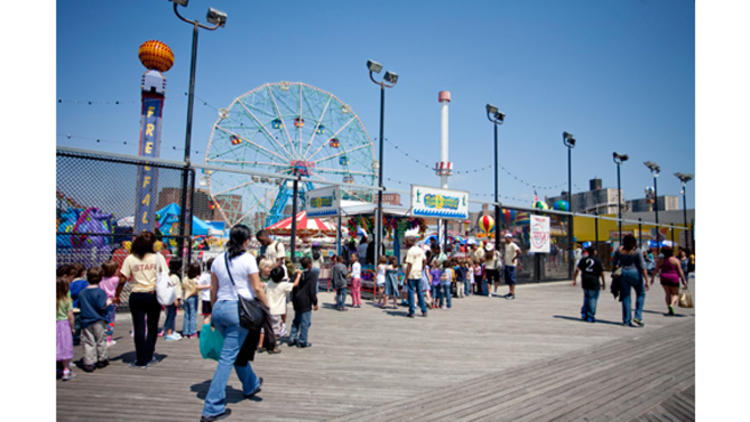 3/20
Photograph: Virginia Rollison
Coney Island Boardwalk, as seen in The WarriorsDespite continual efforts to clean up the Coney Island boardwalk, the pedestrian avenue—immortalized as a desolate battleground in the finale of this campy, culty gang drama—is still uniquely weird, home to freak shows (even though they're a little blander since the paintball game Shoot the Freak closed)  and the perfect locale for a denim-clad rumble of warriors. Coney Island Boardwalk at W 15th St, Coney Island, Brooklyn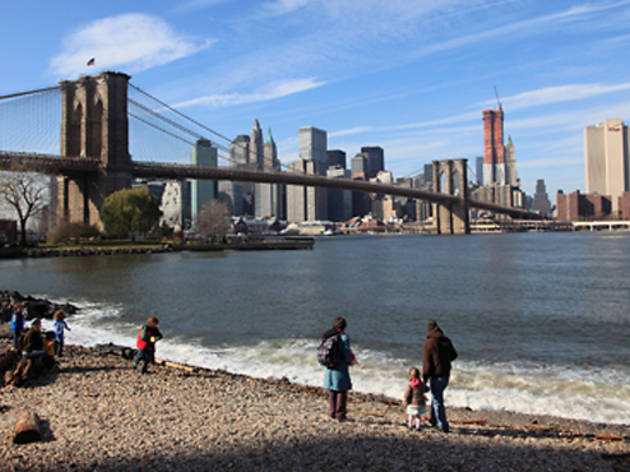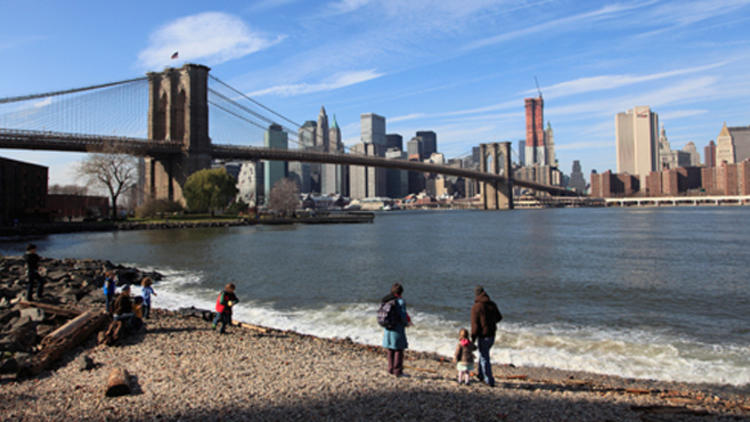 4/20
Photograph: Wendy Connett
Dumbo and the Financial District, as featured in Ryan Adams's "New York, New York"The folk-rocker released this love letter to New York City as a single in November 2001; the video, however, was filmed on September 7, 2001, four days before 9/11. Though the clip is interspersed with scenes filmed throughout the five boroughs, the majority feature Adams playing guitar on a dock in Dumbo with the Twin Towers in the background, making it an especially poignant (if unintentional) tribute. Empire Fulton Ferry State Park, Water St at New Dock St, Dumbo, Brooklyn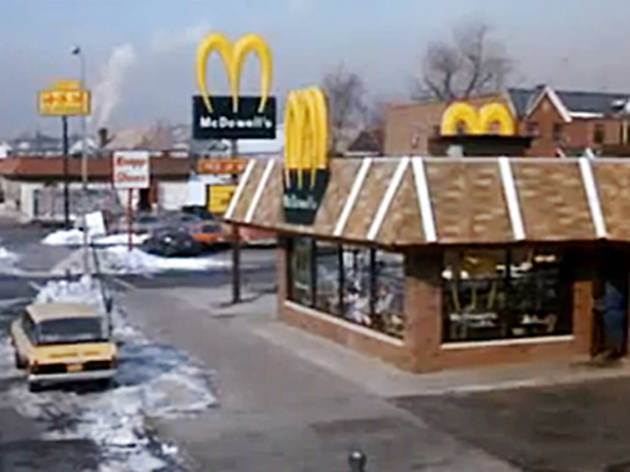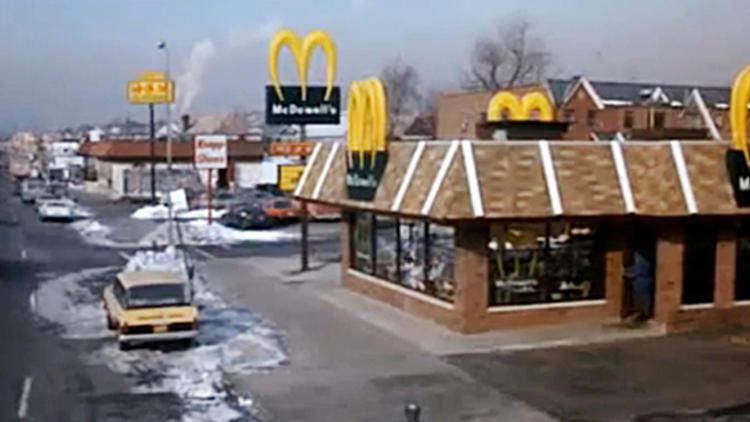 5/20
Elmhurst Wendy's, as seen in Coming to AmericaIn the classic '80s comedy, Eddie Murphy, a Bushwick native, plays an African prince looking for a bride in (where else?) Queens. He finds her at McDowell's, a fictional Mickey D's knockoff run by his wily future father-in-law. The anonymous fast-food joint was converted from an actual Wendy's; today, you can still head there for a hamburger and a Frosty. 85-07 Queens Blvd between Broadway and Reeder St, Elmhurst, Queens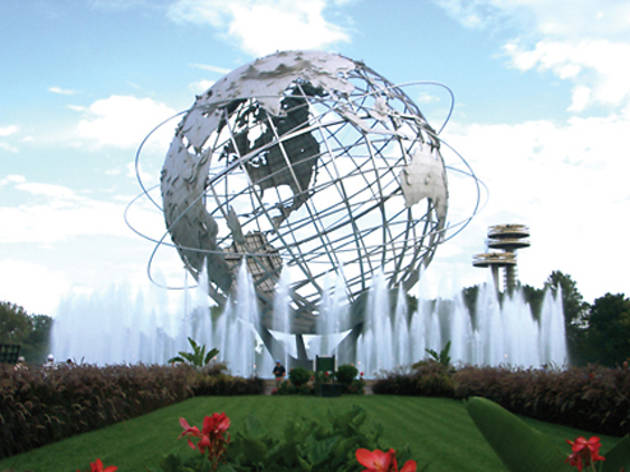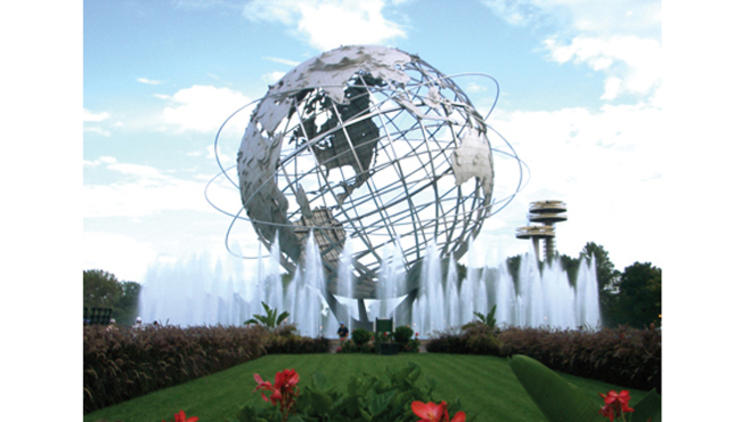 6/20
Photograph: Norman Chan
Flushing Meadows–Corona Park, as seen in Men in BlackThe expansive Queens park is home to a number of noteworthy sights, including the Unisphere and flying-saucer-like observation towers, both remnants of the 1964 New York World's Fair. The structures have been largely unused since then, besides appearing in movies like the 1997 flick Men in Black. 111th St to Van Wyck Expwy between Flushing Bay and Grand Central Pkwy, Flushing, Queens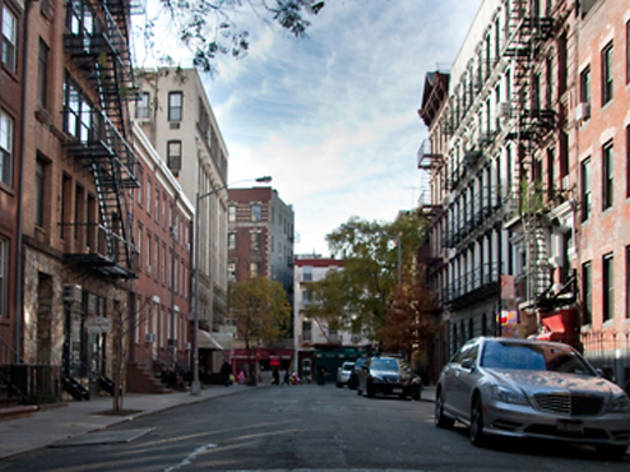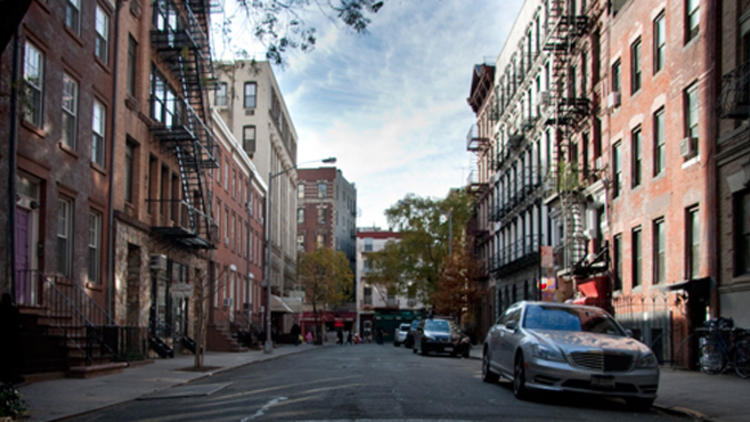 7/20
Photograph: Nitzan Krimsky
Jones Street, as seen in The Freewheelin' Bob DylanFor the cover of his second album, Bob Dylan and his then-girlfriend, Suze Rotolo (who passed away in early 2011), were photographed walking along this tiny thoroughfare in the West Village. The path—which is only a block long, connecting Bleecker and West 4th Streets—was around the corner from Dylan's apartment at the time. Jones St at 4th St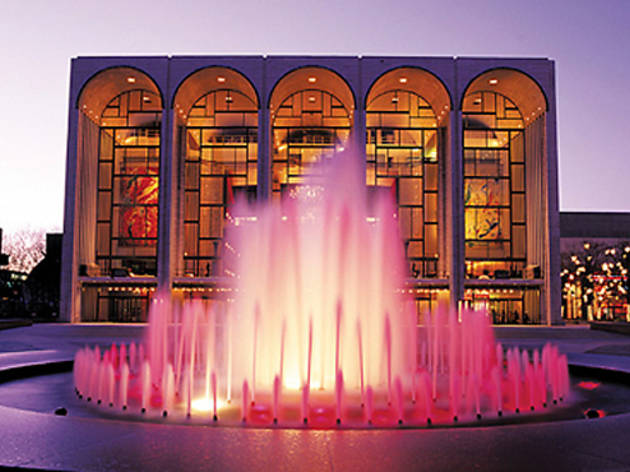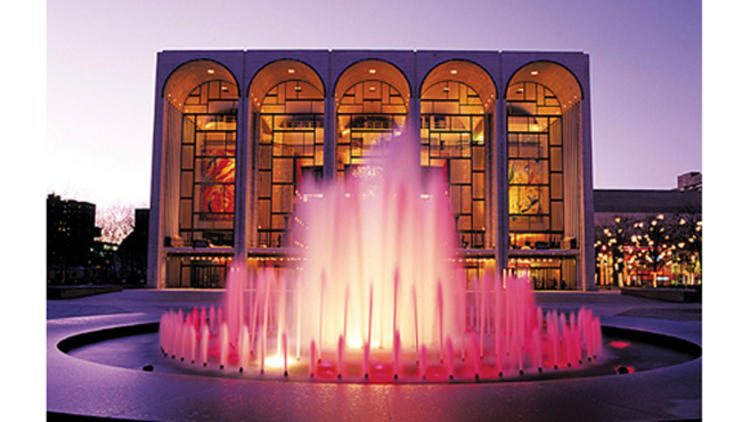 8/20
Lincoln Center Plaza, as seen in Moonstruck and The ProducersThe fountain in Lincoln Center Plaza has a reputation as a romantic destination—it's the spot where Nicolas Cage and Cher had their first date in Moonstruck, after all. The display received an update in 2009, which replaced the granite foundation with a "floating" rim and introduced a choreographed water show to the picturesque geysers. W 64th St between Broadway and Amsterdam Ave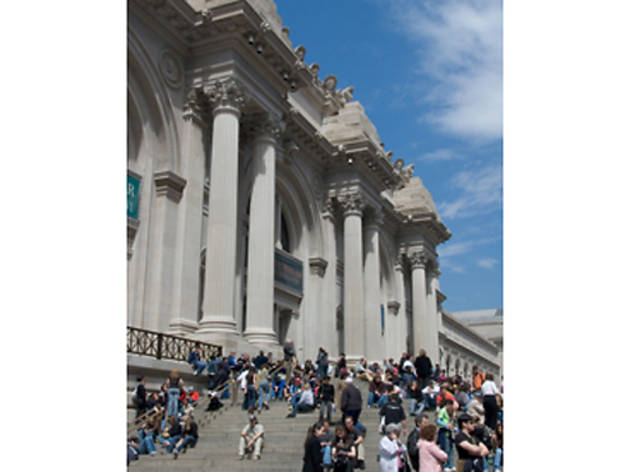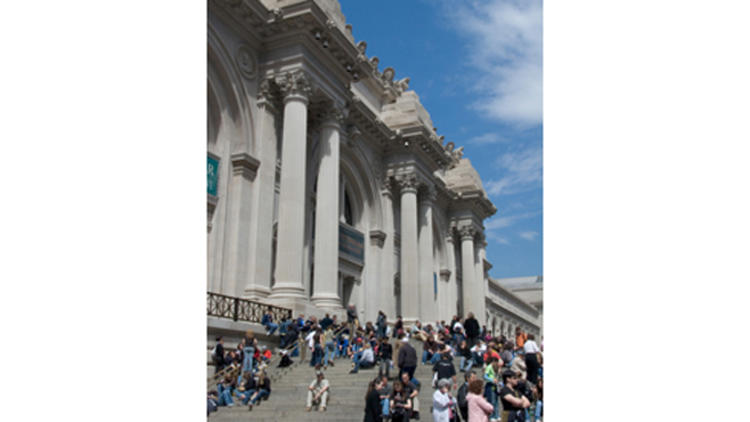 9/20
The Metropolitan Museum of Art's stairs, as seen in Sex and the CityIn a city of imposing facades, the Beaux-Arts entrance of the Met is one of the most impressive and also one of the most accessible (just ask Pierce Brosnan's art thief in The Thomas Crown Affair). The steps, which serve as a frequent hangout on Gossip Girl, invite you to recline and watch the parade of Upper East Siders pass by. 1000 Fifth Ave at 82nd St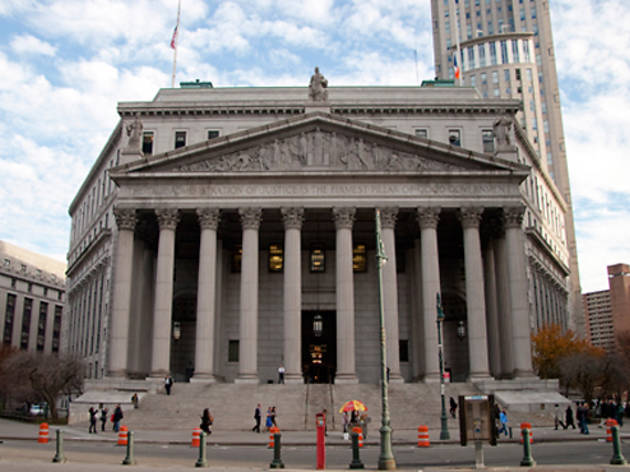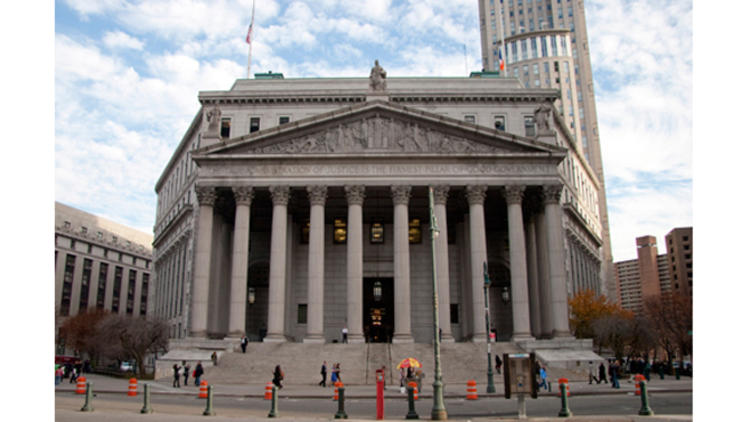 10/20
Photograph: Nitzan Krimsky
New York State Supreme Court building, as featured on Law & OrderManhattan's criminals, both real and fictional, have had to face the imposing staircase and colonnade at this city landmark. Law & Order filmed both interior and exterior shots there for the long-running series. The site should also be familiar to fans of courtroom and crime dramas such as 12 Angry Men, Wall Street and The Godfather. 60 Centre St between Pearl and Worth Sts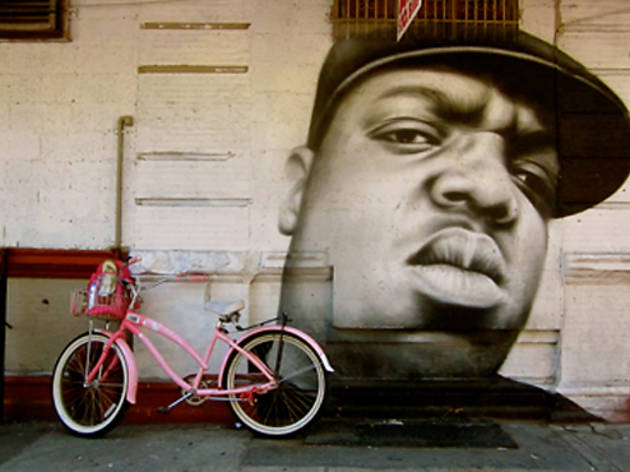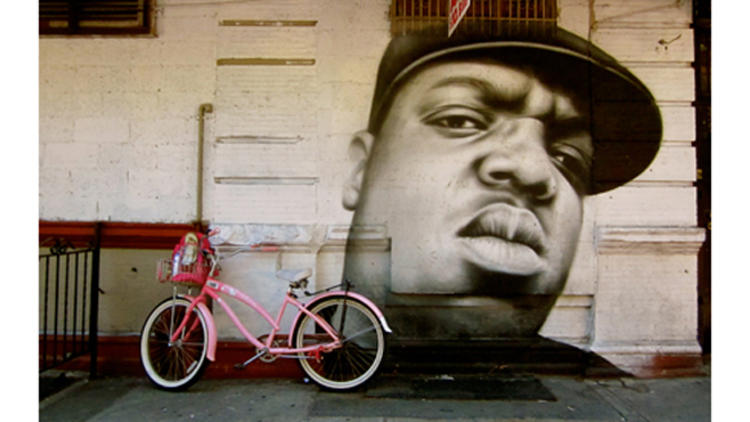 11/20
Notorious B.I.G., as memorialized in Brooklyn street artThe streets of Brooklyn, Clinton Hill in particular, are littered with connections to the late Notorious B.I.G. One corner keeps the emcee's memory alive with a fierce-looking black-and-white mural (Franklin Ave at Dekalb Ave, Bedford-Stuyvesant, Brooklyn). And more Biggie homages pop up all the time: another piece of street art, casting the rapper in a well-known Che Guevara portait, went up in November 2011 (Fulton St and South Portland Ave, Fort Greene, Brooklyn).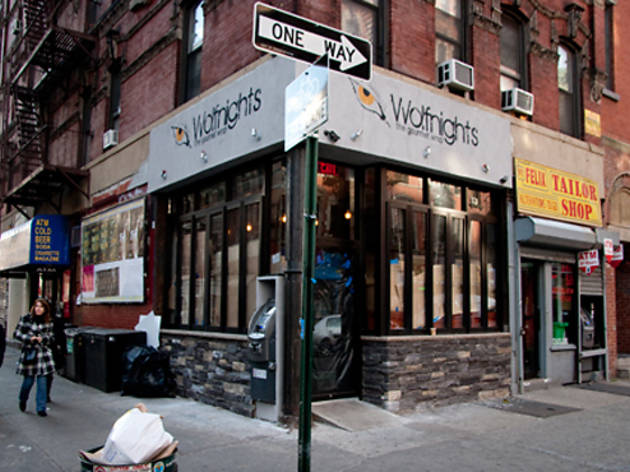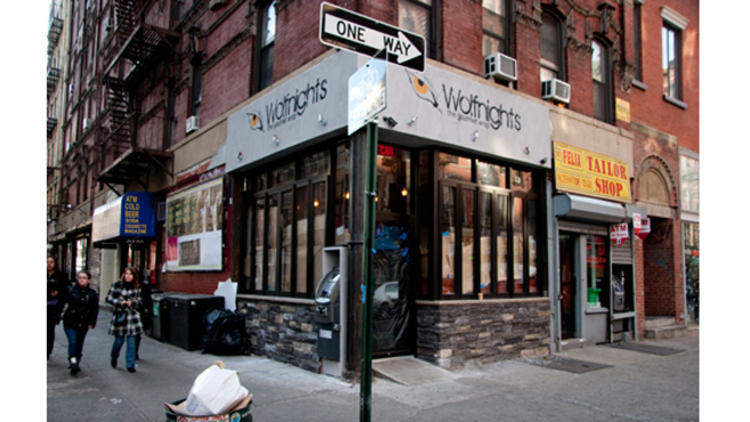 12/20
Photograph: Nitzan Krimsky
Rivington Street, as seen on the Beastie Boys' Paul's BoutiqueIn the track "Ask for Janice" on the Beastie's classic 1989 album, an ad claims that Paul's Boutique is in Brooklyn. Not so; Jeremy Shatan shot the famous cover photograph on the Lower East Side. The LP featured a panoramic shot of Ludlow Street, and the group added a faux paul's boutique sign. 99 Rivington St at Ludlow St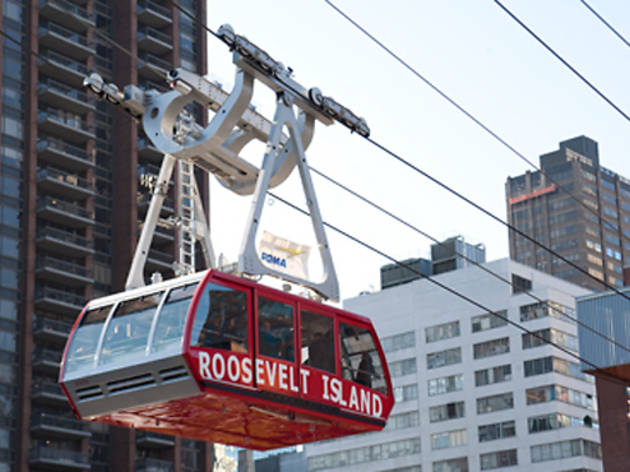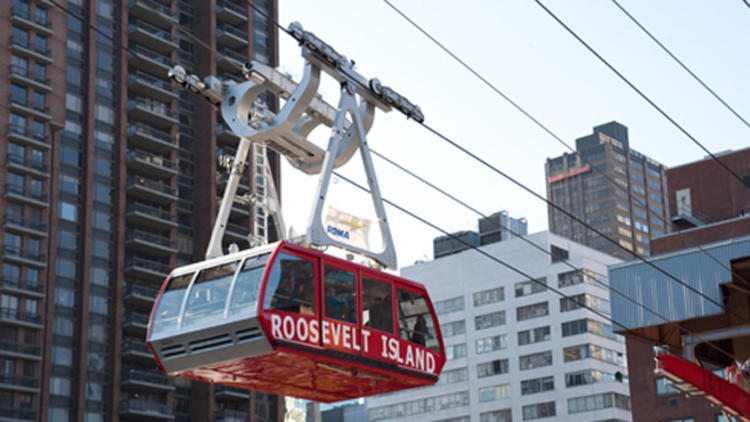 13/20
Roosevelt Island Tram, as seen in Spider-ManThe Roosevelt Island Tram provides a uniquely unfettered view of the city—never mind that you're dangling hundreds of feet above the teeming East River. Riders in the 2002 movie Spider-Man got a particularly shaky ride as the titular hero fought the Green Goblin nearby. Billy Crystal also jammed into one of the cars before he ventured west in the 1991's City Slickers. 59th St at Second Ave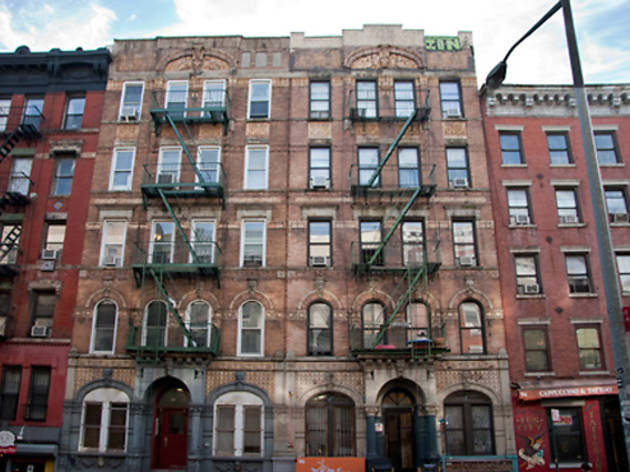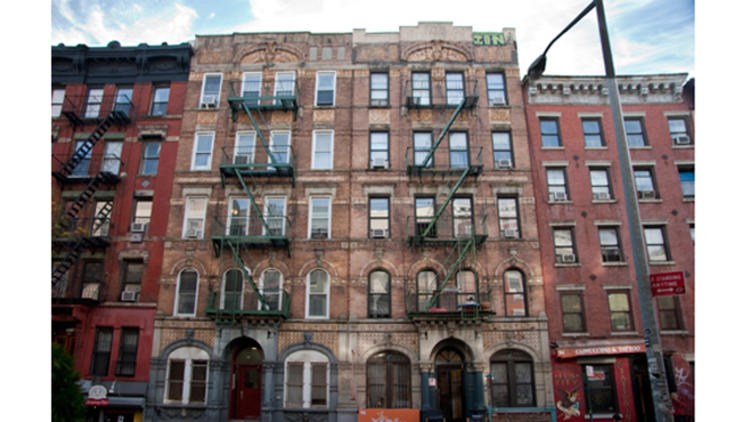 14/20
Photograph: Nitzan Krimsky
St. Mark's Place, as seen on Led Zeppelin's Physical GraffitiThe East Village has a colorful history, particularly when it comes to NYC's music and art scenes (the Velvet Underground, New York Dolls and Jean-Michel Basquiat are among the notable names that made it their stomping grounds). Brit rockers Led Zeppelin became part of that storied past when artist Peter Corriston featured two buildings on the block on the cover for the band's 1975 album, Physical Graffiti. Earlier this year, a tea shop opened in one of the buildings; predictably, it was named Physical Graffitea. 96-98 St. Mark's Pl between First Ave and Ave A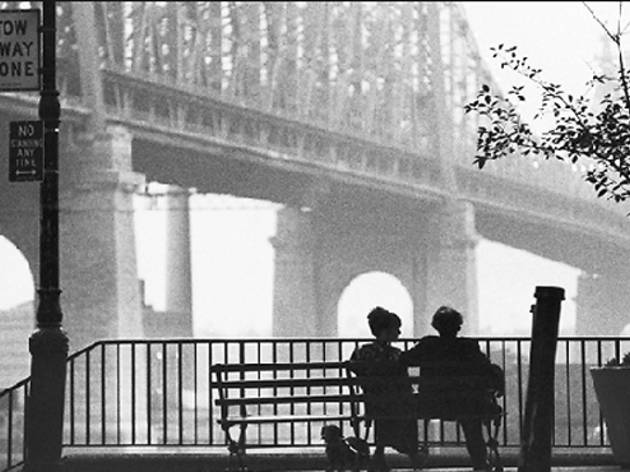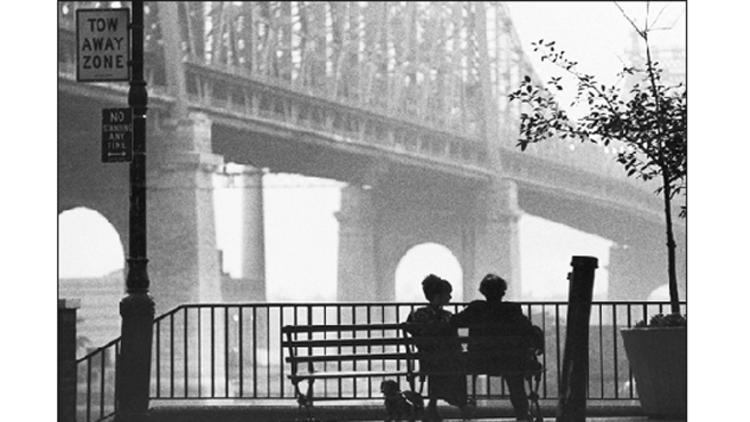 15/20
Sutton Place Park bench, as seen in ManhattanThough the bench that supported Woody Allen and Diane Keaton is no longer there, you can view the Ed Koch Queensboro Bridge, spanning the East River, as the pair did in the 1979 flick Manhattan. E 58th St at East River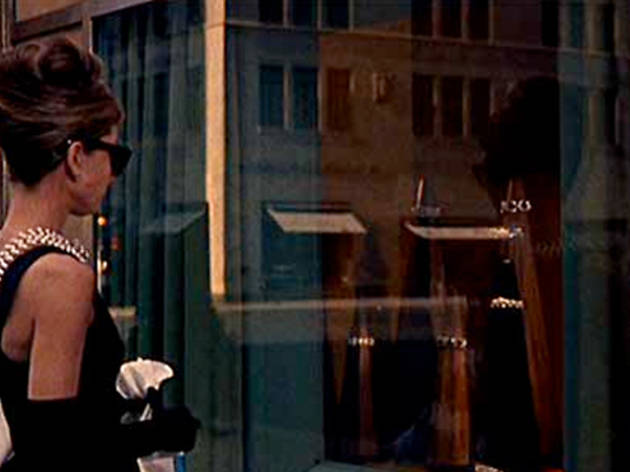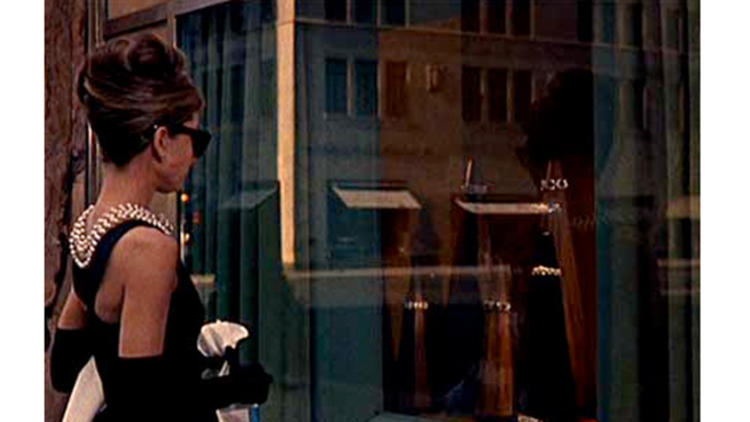 16/20
Tiffany & Co., as seen in Breakfast at Tiffany'sTruman Capote may have written the novella, but it was the 1961 film version that propelled Breakfast at Tiffany's—and the movie's star, Audrey Hepburn—to iconic status. We first see the store in the film's opening shot, when Hepburn exits a taxi in front of the Fifth Avenue flagship with a Danish and a cup of coffee. It's also featured later, when Hepburn and George Peppard try to find something they can purchase for id="mce_marker"0. (No easy task, even in 1961.) 727 Fifth Ave between 56th and 57th Sts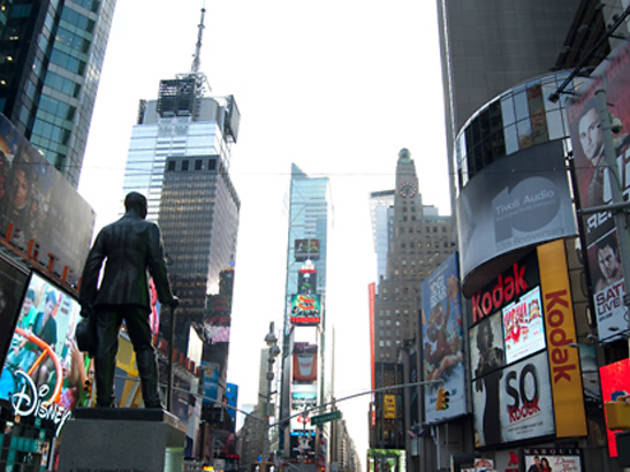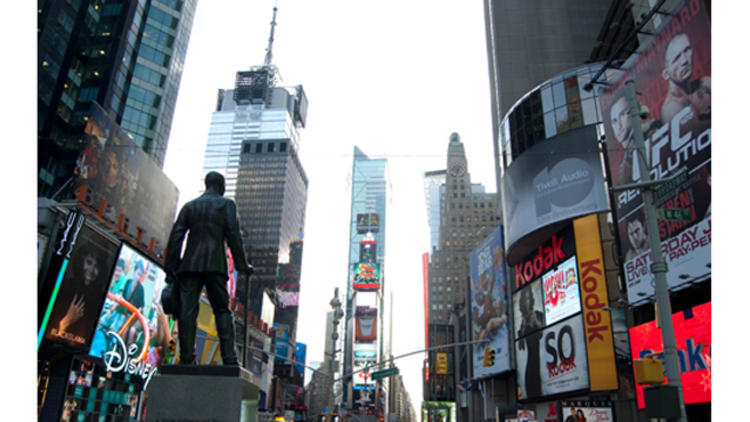 17/20
Times Square, as seen in Life's V-J Day photo The Kiss Alfred Eisenstaedt's shot of an anonymous sailor and a faceless nurse's smooch in Times Square became the symbol for a country celebrating newfound peace at the end of World War II. The intersection has more lights these days—as well as its share of cameos in films like Vanilla Sky and On the Town. If you stand at the intersection of Seventh Avenue and Broadway and look north, you'll still see the Bond building on the southeast corner of Broadway and 45th Street. Broadway between 42nd and 47th Sts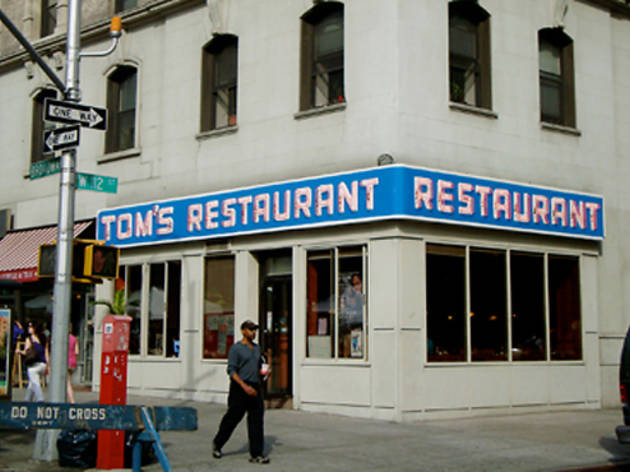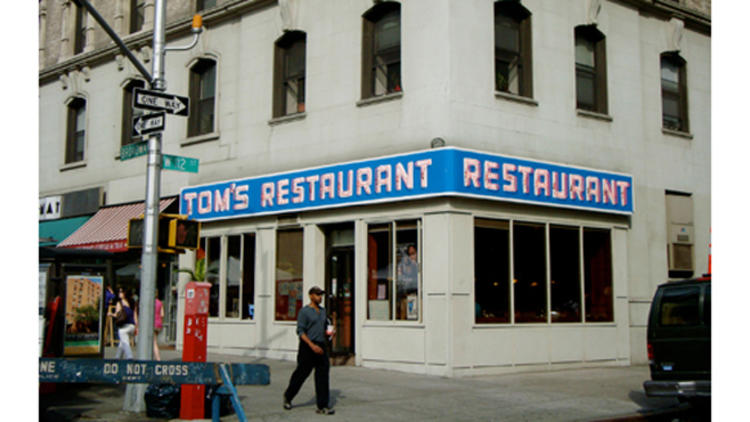 18/20
Tom's Restaurant, as seen on SeinfeldDespite the fact that this groundbreaking sitcom was primarily filmed in L.A., its most noteworthy location—the diner where Jerry, Elaine, Kramer and George (as well as the assorted motley characters who populated the series) hung out—is a real Manhattan diner. The Morningside Heights restaurant also inspired Suzanne Vega's 1987 hit "Tom's Diner." 2880 Broadway at 112th St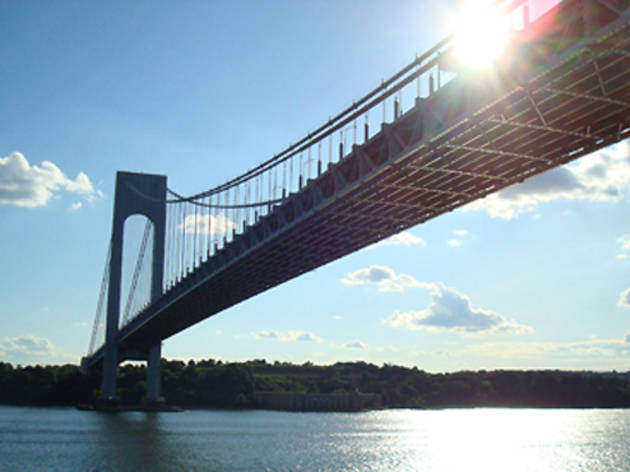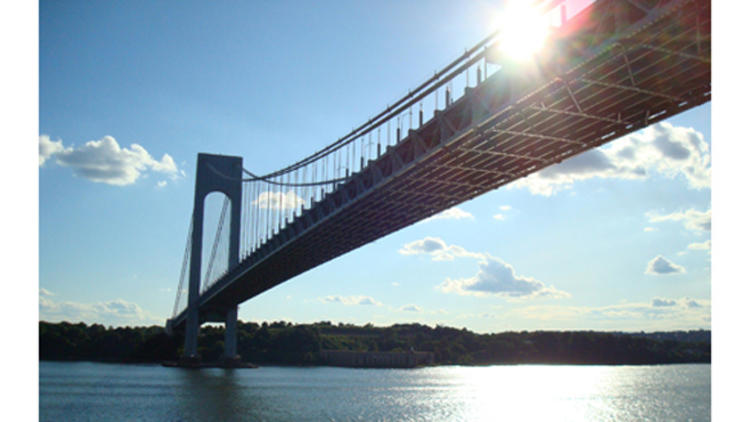 19/20
Verrazano-Narrows Bridge, as seen in Saturday Night FeverWe'll let Tony Manero, as played by John Travolta, speak to the beauty of the suspension bridge that connects Brooklyn and Staten Island: "Do you know how tall that bridge is? That tower goes up 690 feet. Forty million cars going across there per year; 127 thousand tons of steel is involved in that. The concrete they've got—almost three quarter of a million yards of concrete…and with the on ramps, it totals something like two and one half miles…I know everything about that bridge." Well put. John Paul Jones Park, 101st St between Fourth Ave and Ft. Hamilton Pkwy, Bay Ridge, Brooklyn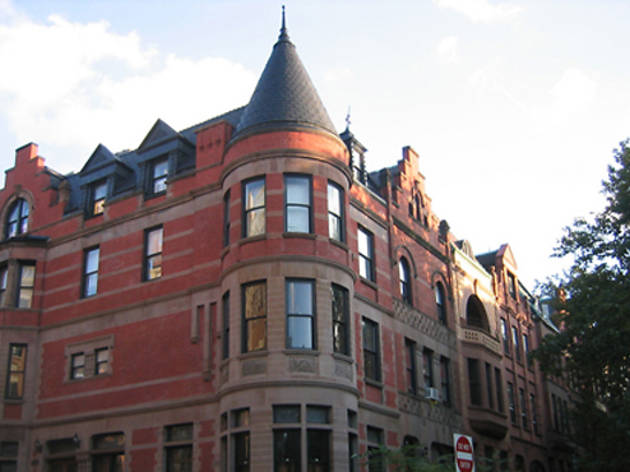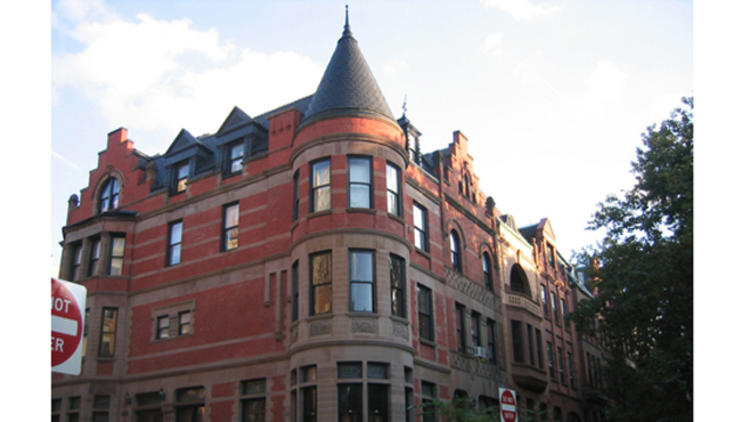 20/20
West 144th Street at Convent Avenue, as seen in The Royal TenenbaumsWes Anderson fans will immediately recognize this four-story brownstone from the 2001 film The Royal Tenenbaums. The Harlem house is a private residence, so the closest you'll get to reliving the flick is from the sidewalk, imagining Eli Cash's sports car crashing into the black wrought-iron gate.
NYC's 20 most iconic street views
We've gathered the storefronts and vistas recognizable from photographs and film.