Heads up! We're working hard to be accurate – but these are unusual times, so please always check before heading out.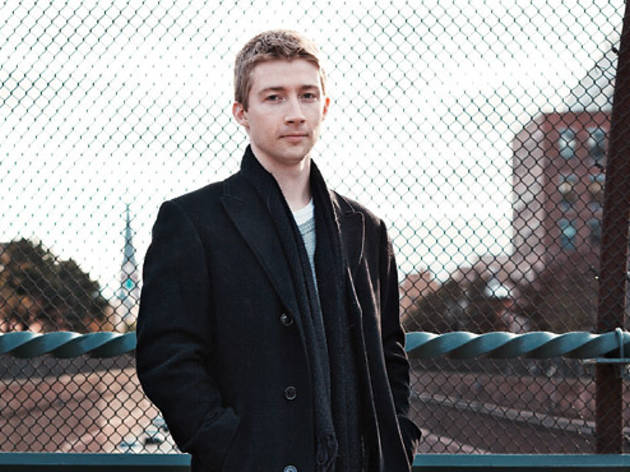 Public eye: Galen DeGraf, 25
New York street interviews: Stories from the sidewalk as told by real New Yorkers about their lives in the city that never sleeps.
Hicks St at Kane St, Cobble Hill, Brooklyn

What do you do? Right now I'm working on a Ph.D. in music theory at Columbia. I do research that often relates to rhythm and improvisation since, among other things, I'm a drummer.
Are you in a band? No, I played a drum set and went to Wesleyan and played timbales in a big band. Now I spend a lot of time reading, writing and teaching. Oh, and I've been able to start studying pipe organ, which is really fun.
Do you have to be a Christian to play the pipe organ? Well, I hope not! I have a lot of friends who are organists and they either don't believe in God or are Jewish. I hope to become a proficient organist without being religious.
Though you'd have to sit through a lot of sermons. Yeah, if you wanted a regular gig. Unless you were a jazz organist.
I didn't know that existed. They're a rare breed, since hauling it around is such a hassle.
You could make a mint if you carted one onto the subway platform. See, that right there is a little too crazy. I played once in the subway when I first moved to New York. I had cardboard boxes and a trash can for a bass drum, and a wood block on my left foot. I drummed for a few hours and some break-dancers showed up and danced to my cardboard-box rhythms for a little while. Then a guy showed up with a marionette. It was such a great introduction to New York.
How do you feel about people with no rhythm? [Long pause] Does that exist? I think everyone has rhythm.
You've clearly never been to a wedding reception.
I think you can be a terrible dancer and still have rhythm. I fit into that category. People who can't stay with the beat just need the right teacher to be very patient with them. Once you can hear the beat, you're good.
So does the drummer ever get the girl? Well, I spend all my time in the library.
Oh, right. So does the musicologist get the girl? Yeah, I've already got the girl. I just introduced her to my parents at brunch this morning.
Did they do their job and embarrass you? Nah, they were very well behaved.
More from Galen
"I live in Morningside Heights but I like being mistaken for a Brooklynite."