Heads up! We're working hard to be accurate – but these are unusual times, so please always check before heading out.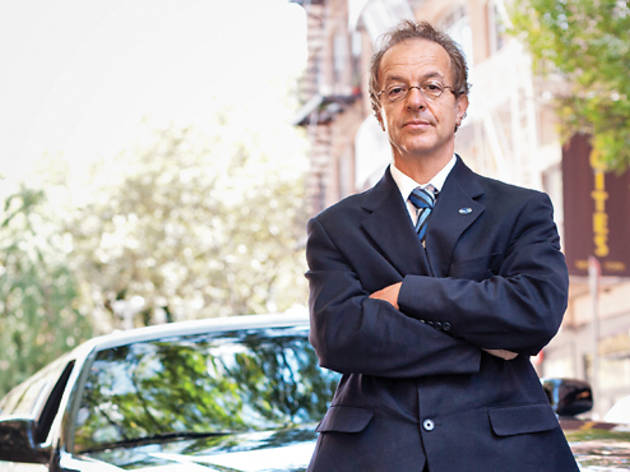 Public eye: John DeCesare, 55
New York street interviews: Stories from the sidewalk as told by real New Yorkers about their lives in the city that never sleeps.
Rivington St between Bowery and Chrystie St

Driving a stretch limo must be a real hoot. [Laughs] It can be. I get a wide variety of people—people who just need a quick trip or people who want to go all the way to Boston and back.

But all ostentatious in their choice of ride. Actually, sometimes it's a pretty practical reason. A lot of times it's that they have very large families and it's cheaper to rent a stretch limo than a big passenger van.

Do people pretend you're not there and have weirdly private conversations? Oh, sure, that happens a lot. They share very intimate details about family, business and everything else. That's part of the reason they hire me; I'm supposed to mind my own business. And I do.

Any sex in that backseat? [Laughs] I don't think I should mention that. It is an entertaining job. I was very hesitant to take it. I was a full-time musician for 25 years before this.

And you gave it up? No, I'm still a musician, but not full-time because my business drove off a cliff in 2007.

What kind of music do you play? I'm a New York musician: I play jazz, rock, party music, Argentine tango, Jewish klezmer, Greek wedding music. I play in bars and restaurants and concert halls, and do some recording from time to time. I've probably been in every bar that you've ever seen. [Laughs]

Are you a one-man band? I can be. I play keyboard and guitar, and I sing. I know a boatload of songs and could go on for hours. I've also been working with a jazz trio at Sac's pizzeria in Astoria every Monday from 7 to 10:30pm. We're going on our 13th year.

Cool. Can you sing while you drive? [Laughs] No. But I love doing private parties.

Between your two jobs, you must get quite an inside peek at fancy New Yorkers' lives. Oh, yeah. Depending on where I am, I could be with the likes of Rupert Murdoch—I'll be, like, half a table away from people like that, but I'm in a position where I find it very difficult to leverage any of it. It's fascinating and frustrating at the same time.
More from John
"I've lived in Queens my entire life."