Statue of Liberty tickets: How to see to the reopened crown
The Statue of Liberty's crown reopens on October 28. Find out how to get tickets to the iconic crown and what to expect at the monument.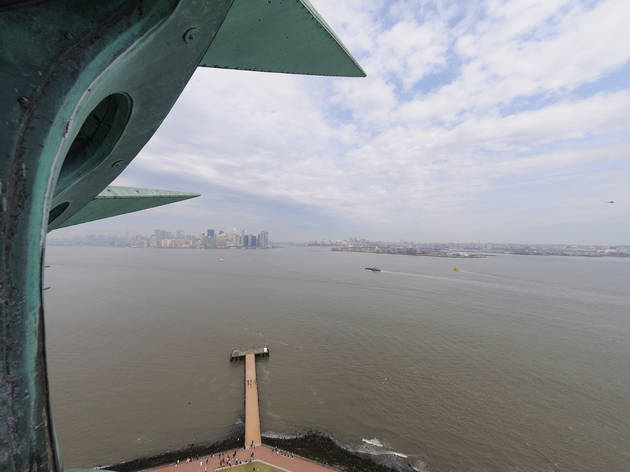 the Statue of Liberty
was closed for a renovation project that included improvements to
the monument's
stairs and elevators. Once the crown reopens on Sunday 28—the 126th anniversary of
the Statue of Liberty's
dedication—visitors will once again be able to climb the more than 300 steps that take you to the inside of the monument's iconic diadem.
What's new:
The yearlong process didn't change anything about the crown itself; instead, the modifications will ensure that visitors to the statue have a more comfortable experience. Among the changes are new stairs, an elevator for wheelchair accessibility, and fire-safety provisions in the pedestal, as well as temperature control inside the statue.
What you'll see:
Work is still being done, so some sections of the monument are off-limits. But visitors can get to the tippy-top of the crown, which offers an unparalleled view of New York Harbor from its 25 windows, along with vistas of the city.
How to get tix:
Reservations are required to visit the crown, so be sure to get tickets in advance. Statue Cruises (statuecruises.com) is currently booking spots through the end of 2012, but—unsurprisingly—tickets are selling out fast. While dates for 2013 aren't on sale yet, they should be by the end of December.
Where to go:
Liberty Island; call 212-363-3200 or visit
nps.gov/stli
for more information. Tickets: $9–$17; visit
statuecruises.com
for more information.