Heads up! We're working hard to be accurate – but these are unusual times, so please always check before heading out.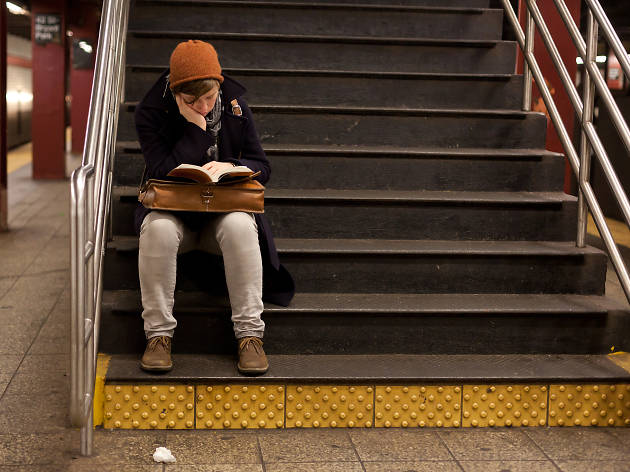 Stop creep reading over people's shoulders on the subway
This is what's driving us bonkers in NYC right now and making us (almost) want to move
Picture it: You're on a crowded train and in need of a distraction from the unexplained delays that threaten to send you into a homicidal rage. To help pass the time and keep your sanity in check, you tuck into a good book. With each paragraph, you relax more deeply, reaching an almost Zen-like state, when you feel it: the peering eyes of a fellow straphanger reading over your shoulder.
RECOMMENDED: See more New York rants
At first, you pretend not to notice, but as you near the bottom of the page, it appears they're not yet done reading. Suddenly, you feel like the rude one for turning the page. Just like that, your leisure time turns into a passive-aggressive game of chess as you switch tactics, drawing the book super close and holding it at awkward angles to obstruct their view. But no sooner do you resume reading than they assume their perch once more. You speed-read, turning pages emphatically to signal your annoyance. Yet like toilet paper stuck to the bottom of your shoe, they won't be shaken off that easily—not until you raise the white flag and shut the book in defeat.
What's wrong with these people? If they skipped breakfast and, with stomach growling, saw you unwrap a granola bar, would they dare to take a bite? Of course not, because that would be presumptuous and rude. And guess what? So is reading over someone's shoulder. I'm not talking about a fleeting glance at an eye-grabbing headline but the rapt vibe of "I could be tested on this material later."
Over-the-shoulder readers, you're on notice: Reading is not a group activity, so stop treating it like one. And if you're reading this over someone's shoulder, get your own copy of Time Out at most subway stops.
Not all of NYC is annoying.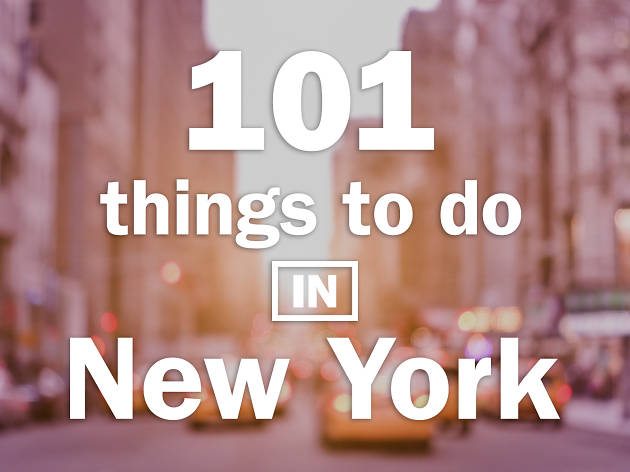 Experience the best things to do in NYC using this epic insider's guide to restaurants, bars, clubs, museums and more