The best arts & culture in NYC: Critics' picks
Find the best theater, art, dance, classical, books and museum events in New York City this week.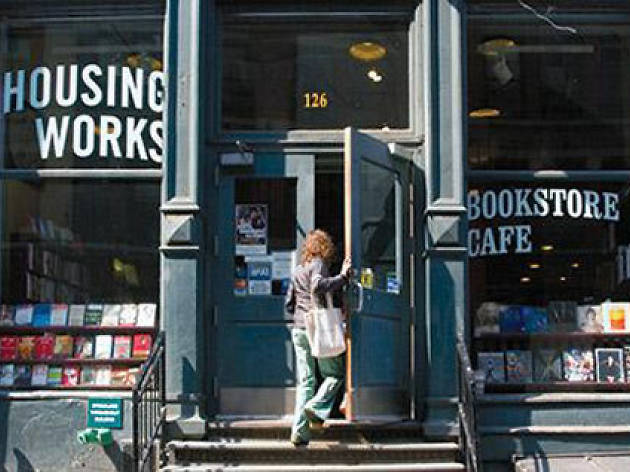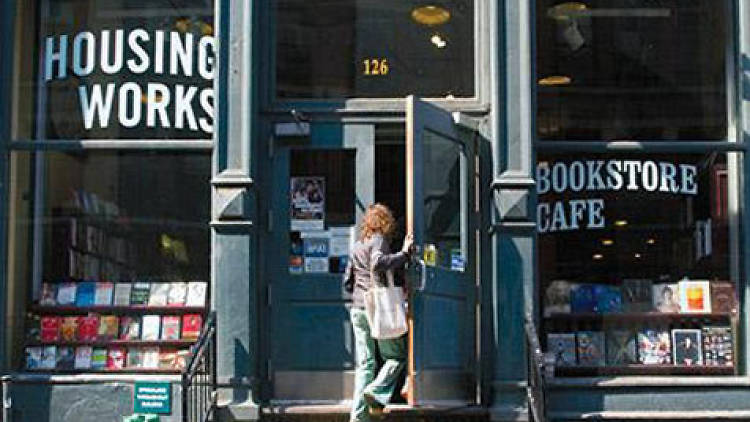 [Note: The review below is for the version of The Imbible at the 2014 New York International Fringe Festival. A revised version now plays at New World Stages.] Remember Bill Nye the Science Guy? Great! Now imagine him as a bartender who is deeply interested in the history of ethanol alcohol, really likes wigs and costumes, and just joined a coed barbershop quartet. That description of Anthony Caporale's The Imbible: A Spirited History of Drinking may sound far-out, but the show is both educational and entertaining. (It's also a fine showcase for a cappella classics arranged by Josh Ehrlich and performed by a gifted ensemble that includes the show's director, soprano Nicole DiMattei.) Mixing whimsy and information, Caporale makes the story of our relationship with alcohol remarkably compelling. And the show's lessons—on subjects like the drinks served at Prohibition-era speakeasies, the origin of the gin and tonic, and the difference between a cocktail and a mixed drink—can be washed down with complimentary, thematically appropriate beverages. As Caporale says, "Trust me, I get funnier with every sip." That makes the show a must-see for anyone who enjoys free booze, which is probably nearly everyone.
Read more
Jake Gyllenhaal, who revealed surprising musical-theater chops in Little Shop of Horrors last year, stars opposite Broadway it girl Annaleigh Ashford (Kinky Boots) in a concert staging of Stephen Sondheim and James Lapine's Pulitzer Prize–winning 1984 musical, a gorgeous portrait (in two halves) of artistic ambition and compromise. The all-star supporting cast includes Phylicia Rashad, Zachary Levi, Carmen Cusack, Gabriel Ebert and Ruthie Ann Miles.
Read more
Hamilton: Theater review by David Cote What is left to say? After Founding Father Alexander Hamilton's prodigious quill scratched out 12 volumes of nation-building fiscal and military policy; after Lin-Manuel Miranda turned that titanic achievement (via Ron Chernow's 2004 biography) into the greatest American musical in decades; after every critic in town (including me) praised the Public Theater world premiere to high heaven; and after seeing this language-drunk, rhyme-crazy dynamo a second time, I can only marvel: We've used up all the damn words. Wait, here are three stragglers, straight from the heart: I love Hamilton. I love it like I love New York, or Broadway when it gets it right. And this is so right. A sublime conjunction of radio-ready hip-hop (as well as R&B, Britpop and trad showstoppers), under-dramatized American history and Miranda's uniquely personal focus as a first-generation Puerto Rican and inexhaustible wordsmith, Hamilton hits multilevel culture buttons, hard. No wonder the show was anointed a sensation before even opening. Assuming you don't know the basics, ­Hamilton is a (mostly) rapped-through biomusical about an orphan immigrant from the Caribbean who came to New York, served as secretary to General Washington, fought against the redcoats, authored most of the Federalist Papers defending the Constitution, founded the Treasury and the New York Post and even made time for an extramarital affair that he damage-controlled in a scandal-stanching pamp
Read more
The company—including dancers Stella Abrera, Isabella Boylston, Jeffrey Cirio, Misty Copeland, Marcelo Gomes, Alban Lendorf, Gillian Murphy, Veronika Part, Hee Seo, Daniil Simkin, Cory Stearns and James Whiteside—returns for a two-week fall season. The world premiere of a ballet by Jessica Lang is among the offerings, along with Benjamin Millepied's Daphnis and Chloe, Twyla Tharp's The Brahms-Haydn Variations, Frederick Ashton's Symphonic Variations and Monotones I and II, Alexei Ratmansky's Serenade after Plato's Symposium and George Balanchine's Prodigal Son.
Read more
It's a mad array of swords through necks, vanishing fingers and levitations at New York's long-running magic show, which features a rotating cast of the city's best illusionists and prestidigitators. For a full schedule, visit the MNM website.
Read more
If theater is your religion and the Broadway musical your sect, you've been woefully faith-challenged of late. Venturesome, boundary-pushing works such as Spring Awakening, Bloody Bloody Andrew Jackson and Next to Normal closed too soon. American Idiot was shamefully ignored at the Tonys and will be gone in three weeks. Meanwhile, that airborne infection Spider-Man: Turn Off the Dark dominates headlines and rakes in millions, without even opening. Celebrities and corporate brands sell poor material, innovation gets shown the door, and crap floats to the top. It's enough to turn you heretic, to sing along with The Book of Mormon's Ugandan villagers: "Fuck you God in the ass, mouth and cunt-a, fuck you in the eye." Such deeply penetrating lyrics offer a smidgen of the manifold scato-theological joys to be had at this viciously hilarious treat crafted by Trey Parker and Matt Stone, of South Park fame, and composer-lyricist Robert Lopez, who cowrote Avenue Q. As you laugh your head off at perky Latter-day Saints tap-dancing while fiercely repressing gay tendencies deep in the African bush, you will be transported back ten years, when The Producers and Urinetown resurrected American musical comedy, imbuing time-tested conventions with metatheatrical irreverence and a healthy dose of bad-taste humor. Brimming with cheerful obscenity, sharp satire and catchy tunes, The Book of Mormon is a sick mystic revelation, the most exuberantly entertaining Broadway musical in years. The high
Read more
Waitress: Theater review by David CoteOne's sorely tempted to praise the delightful new musical Waitress using lots of bakery metaphors. After all, its hero is a pastry genius with relationship woes named Jenna (Jessie Mueller). She's a perky Southern gal who can confect a mouthwatering Mermaid Marshmallow Pie but can't measure the right ingredients for happiness. So, unable to resist, here I go: Fresh and delicious, Waitress has an excellent ratio of sweet to tart; supporting characters who provide crustiness (Dakin Matthews's grumbly store owner) and flakiness (Christopher Fitzgerald's loony admirer of another waitress); and cooked-to-perfection staging by Diane Paulus. The whole dish is—please forgive me—love at first bite.Based on the 2007 indie film by the late writer-director Adrienne Shelly, Waitress has been whipped (I'll stop now) into an expertly constructed and emotionally satisfying tale of self-liberation in the face of limited options. Jessie Nelson's broadly comic yet brooding book meshes wonderfully with a frisky, bright score by pop star Sara Bareilles, a seasoned songwriter who lets the Beatles and other Britpop influences shine through. Bareilles's custom-built earworms address workplace pluck ("Opening Up"), first-date jitters ("When He Sees Me"), quirky, obsessive love ("Never Ever Getting Rid of Me") and an eleventh-hour ballad of loss and regret ("She Used to Be Mine"), which will rip your heart out.That's a nasty sounding operation, but you couldn't fi
Read more
The Humans: Theater review by Adam Feldman "Dontcha think it should cost less to be alive?" muses Erik (Reed Birney) to Richard (Arian Moayed) as they ready themselves for Thanksgiving dinner. He's complaining about his expenses, but in Stephen Karam's beautifully wrought The Humans, even the small talk has larger echoes. Erik and his wife, Deirdre (Jayne Houdyshell, lovably stubborn), are a working-class couple in their early sixties; money is growing scarce, but the Blake family's troubles hardly end there. Erik's mother, Momo (Lauren Klein), is lost in the terminal stages of dementia, and his daughter, Aimee (Cassie Beck), is reeling from a year of deep medical, professional and romantic trauma. The costs of living pile up everywhere. Richard and Brigid (Sarah Steele), Erik's other daughter, have just moved into a cavernous ground-floor duplex apartment in Chinatown—a chilly, indifferent space rendered well in David Zinn's bi-level set—and the others have traveled up from Pennsylvania to spend the holiday with them. A nuanced group portrait of life in the shadow of disaster, The Humans unfurls in a single 95-minute scene, but it never feels static. As incarnated by a seamless ensemble cast that includes some of New York's finest stage actors, expertly conducted for the Roundabout by director Joe Mantello, the Blakes constantly move around, adjusting their defenses. The testy warmth of their interaction seems genuine—often amusingly, sometimes painfully—and is rooted in h
Read more
Something Rotten!: Theater review by David Cote Do you still, to this day, fondly remember that 1986 Taming of the Shrew episode of Moonlighting? Whenever blue, do you stream Shakespeare in Love or Blackadder II? Elizabethan fops and wenches forming a stagewide kick line cause a little flutter under the ruff? If you said "yes" to two or more, then hie thee posthaste to the St. James Theatre, where Something Rotten! has established itself as Broadway's funniest, splashiest, slap-happiest musical comedy in at least 400 years. The premise of this cockamamy geeky delight—16th-century playwright brothers (Brian D'Arcy James and John Cariani) consult a soothsayer (Brad Oscar) and find themselves assembling a musical adaptation of Hamlet called Omelette!—could easily have led to a one-joke SNL sketch or addition to Harvard's Hasty Pudding repertoire. Instead, tremendous care and showbiz savvy have gone into making a sophisticatedly silly rom-com that has it all: laugh-out-loud lyrics, catchy music, jaw-dropping sight gags and a powerhouse cast selling Bard-laced punch lines to the ecstatic balcony. "Welcome to the Renaissance," croons the 1595 chorus at the top of the show, "where everything is new." Novelty and fresh starts in life are indeed the appealing keynotes, which manages to put on a song-and-dance spectacle poking fun at Merrie Olde England clichés, while also sweetly celebrating the poets, nerds and artistic underdogs. Karey Kirkpatrick and John O'Farrell's book may b
Read more
Fiddler on the Roof: Theater review by David Cote Although the titans Zero Mostel, Jerome Robbins and Harold Prince are reflexively linked to this 1964 classic, there's another, uncredited, father of Fiddler on the Roof. It's Marc Chagall, the painter whose flying violinists inspired the title. During the development of Fiddler (when it was still called Tevye), director-choreographer Robbins approached Chagall to do the set and costumes. The artist couldn't commit, but his spirit lingered. Now, in Bartlett Sher's magnificent, life-affirming revival, the Chagallian gift of levitation extends not just to an airborne fiddler (in a purple coat straight out of Green Violinist) but also to the very buildings of Anatevka, which designer Michael Yeargan suspends in midair. The image is dreamy yet cautionary, evoking a feeling of carefree weightlessness but also serving as a reminder that our little lives can be uprooted and blown to the wind at any moment. Such rich ambivalence runs through much of Sher's elegant and deeply satisfying staging, which might have taken a page from Wonder of Wonders, Alisa Solomon's cultural history of Fiddler. She notes that "the show's essential gesture is dialectical: It looks backward and forward, favors both individual and community needs…bewails and celebrates." Sher devises a frame to underscore our distance from the musical—and its source, stories by Sholem Aleichem. A man (Danny Burstein) in a red parka walks onstage reading Tevye's opening li
Read more
A working-class teenager is torn among a promiscuous mother, a gay friend, a rich lover and a black sailor in Shelagh Delaney's precocious 1958 kitchen-sink drama, written when the English playwright was just 18. Austin Pendleton directs a rare revival. Read the full review.
Read more
The Color Purple: Theater review by Adam Feldman Seeing The Color Purple on Broadway, a decade after its premiere, is like meeting an old friend who has gotten her life together since the last time you saw her. It seems more confident in itself, surer in its sexuality, and it's lost a lot of weight; the cast of John Doyle's revival and the theater in which it's playing are 40 percent smaller than their 2005 equivalents. But the shrinking of this violet has not lessened its force. On the contrary, Doyle's production intensifies The Color Purple and brings out its deeper hues. The musical blossoms into a classic.The Color Purple is not easy to get right. Adapted from Alice Walker's 1982 novel, the show spans several decades in the early-20th-century life of Celie (the exceptional Cynthia Erivo), who rises through unspeakable adversity to find joy and self-respect. When we meet her, Celie is 14 years old and pregnant for the second time, having been raped by the man she believes to be her father; thinking her children are dead, she is married off to Mister (Isaiah Johnson), who beats her and forbids her from seeing her beloved sister, Nettie (Joaquina Kalukango). In adapting the book for the stage, Marsha Norman skips quickly past this harrowing start—which is understandable, given how it might play in a musical. But without that raw early pain, Celie's evolution is at risk of seeming less compelling. In the 2005 production, starring LaChanze, Celie sometimes seemed like a side
Read more
Beautiful—The Carole King Musical shares several virtues with its titular singer-songwriter, among them humility, earnestness and dedication to craft. If Douglas McGrath's book never achieves the dramatic grit or comic zip of Jersey Boys, at least director Marc Bruni's production avoids being a brain-dead, self-satisfied hit parade à la Berry Gordy's Motown. Still, it does seem that stretches of Broadway's newest jukebox musical consist of situations such as this: "Carole, you've got to write us a hit!" "I've written something." "It's a hit!" Yes, Beautiful loves its diligent, long-suffering pop genius, and invites you to do the same. It's quite an easy task when you have the phenomenal Jessie Mueller in the lead. The effortlessly appealing star cut her teeth on Broadway flops (the mis-reconceived On a Clear Day You Can See Forever) and in supporting parts (The Mystery of Edwin Drood). Now she's ready to carry a show. As Brooklyn-raised King, who started churning out teenybopper tunes at 1650 Broadway in the late '50s, Mueller exudes warmth and common sense, playing up King's old-fashioned modesty and insecurity without becoming a doormat or cipher. And when she wraps her rich, burnished voice around those hits—"So Far Away," "Will You Still Love Me Tomorrow," "It's Too Late"—they feel as fresh as the day King penned them. McGrath's deft, wry book tracks its hero's tortured first marriage to lyricist-partner Gerry Goffin (Jake Epstein) and their friendly rivalry with anothe
Read more
The latest nostalgia trip by the Mad Ones (The Essential Straight & Narrow), set in a 1980s teachers' lounge, finds high school phys-ed teachers squabbling about an upcoming telethon event. Lila Neugebauer directs the premiere. Click here for full review.
Read more
See more critics' picks