Heads up! We're working hard to be accurate – but these are unusual times, so please always check before heading out.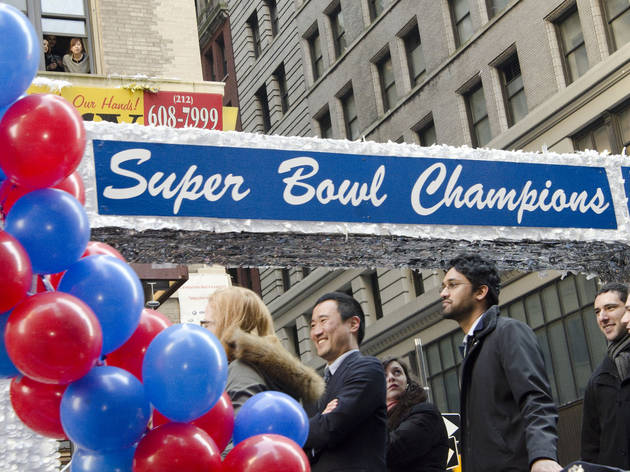 The prices for Super Bowl tickets are totally bananas
The biggest sporting event of the year is happening in New Jersey next February; predictably, ticket madness has already come to town.
The Super Bowl is still more than a hundred days away, and prices for tickets and accommodations are already inflating to something out of the Weimar Republic. This most prestigious of sporting events has long been known as a gold mine for scalpers, but the NFL is this year trying to narrow the gap between face and secondary market value (for this year's game, the top listed ticket price is $2,600, double what it was last year in New Orleans).
On the lower end of the spectrum, 1,000 ticket-lottery winners (out of some 30,000 who entered) will pay $500 for "restricted use" Super Bowl tickets, which will only be available to the purchaser, who will not be able to sell them on the open market. We're hardly free-market evangelists, but that's some nonsense, as some have already figured out.
As far as places to stay, MetLife Stadium is way out in the hinterlands of New Jersey, and hotels have been mostly booked up for months already. Rooms at fairly substandard establishments were being reserved at many, many times their actual weekend value. Super Bowl fever has even infected Airbnb, the online couch-surfing service. Rooms that normally go for less than $100 a night are now being listed for significantly more.
But there's still regular deals to be had, if you're a little flexible and don't mind a decently long commute out to East Rutherford. And hey, if you live here and don't want to deal with Super Bowl weekend madness, maybe it's time for you to cash in and rent out the apartment for a couple of days. It's not like the Giants are going to be in the game, anyway.