The top ten mob moments in New York City history
From Gotti's vote to whack Giuliani to The Godfather's Mafia ties, here are Gotham's best mob stories.
1/5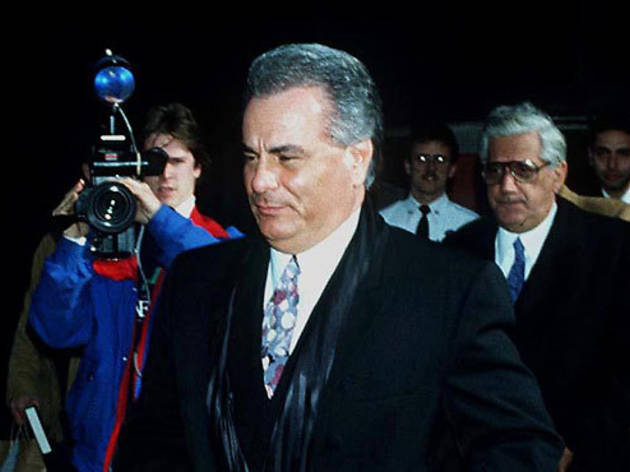 2/5
Photograph: REX USA/Keith Butler
John Gotti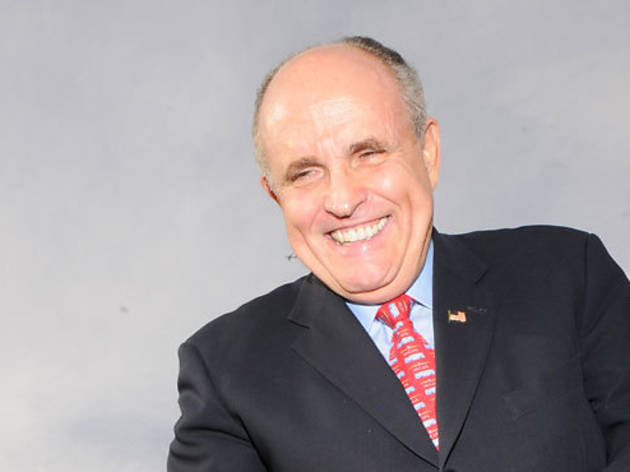 3/5
Photograph: REX USA
Rudolph Giuliani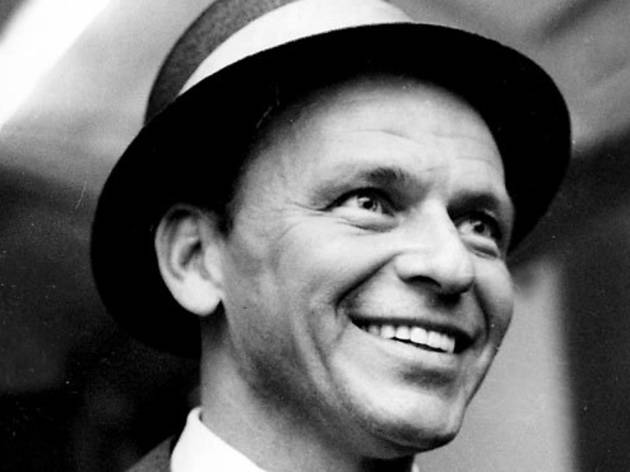 4/5
Photograph: REX USA/Dezo Hoffmann
Frank Sinatra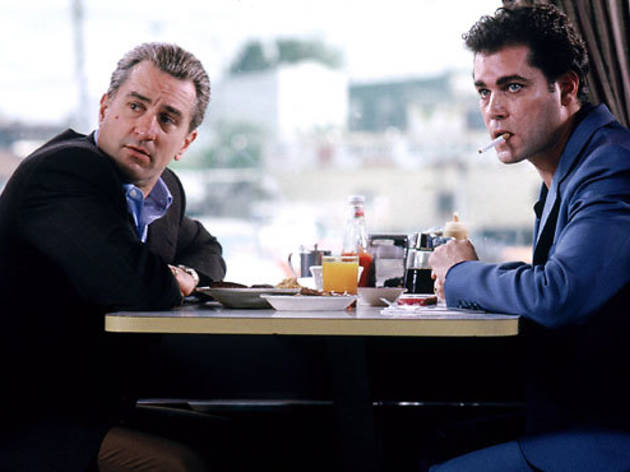 5/5
Photograph: REX USA
Goodfellas
During the 1960s, most gay bars were prohibited from operating legally. Mobsters seized the opportunity, opening a number of illegal ones and bribing cops to look the other way. One surprising example: the Stonewall Inn, eventual birthplace of the liberation movement.
A bathrobe-clad Vincent Gigante, boss of the Genovese family, could often be spotted mumbling nonsense to himself as he wandered around the East Village in the '80s and '90s (hence the nickname). The hobo act was all a ruse to avert suspicion.
While The Godfather was filming in 1971, producer Albert Ruddy made headlines by agreeing to remove all mentions of the term Mafia from the script. He did so at the request of local don Joseph Colombo, who supposedly repaid the favor by helping to settle some of the production's labor issues, according to the Times.
In 1987, the leaders of the five families voted on whether to put out a contract on Rudolph Giuliani, who was a prosecutor in what is now known as the Mafia Commission Trial. According to an FBI memo made public in 2007, they ultimately voted not to whack our future mayor; among the dissenters was Gambino boss John "the Teflon Don" Gotti.
5. Need an ear chewed, huh? $15
During the latter half of the 1800s, the infamous Five Points neighborhood was home to the Irish Whyo street gang. Member Piker Ryan, notoriously, was caught by the cops with a price list for violent acts. A face punch would run you $2, chewing off someone's ear would set you back $15, and "doing the big job," as he put it, was a cool hundred.
Frank Sinatra was hounded by accusations of Cosa Nostra ties throughout his career, including one tenacious rumor that he was, erm, "helped" out of a bad contract by Jersey mafioso Willie Moretti. While a concrete link between Sinatra and organized crime has never surfaced, the icon was photographed with a number of high-ranking mobsters over the years, including Carlo Gambino.
7. Coney Island flight fail
After a long career as a hit man for crime syndicate Murder Inc., Abe Reles turned state's witness in 1940 to avoid a conviction. A year later, Reles was found dead, having fallen from a window of Coney Island's Half Moon Hotel. The New York tabloids, sharp as ever, dubbed him "the canary that sang, but couldn't fly."
Remember in Goodfellas when Joe Pesci shoots a kid named Spider (future Sopranos star Michael Imperioli) in the foot? ("Dance, you little prick!") And then kills the injured youngster for sticking up for himself? In the book Wiseguy, which was adapted into the Scorsese classic, FBI informant Henry Hill claims the victim is buried outside now-defunct Mafia hangout Robert's Lounge in Ozone Park.
9. CCNY point-shaving scandal
Following in the footsteps of Jewish mob legend Arnold Rothstein—whose Prohibition-era capers included fixing the 1919 World Series—gamblers Benjamin and Irving Schwartzberg bribed basketball players at seven colleges to throw tourney games at the Garden in 1950.
Louis Daidone ("Louie Bagels"), a rising star in the Luchese family, held down suspected rat Bruno Facciolo while he was stabbed and shot to death. To send a message about the consequences of singing to the Feds, Daidone then shoved a dead canary into the corpse's mouth.