Heads up! We're working hard to be accurate – but these are unusual times, so please always check before heading out.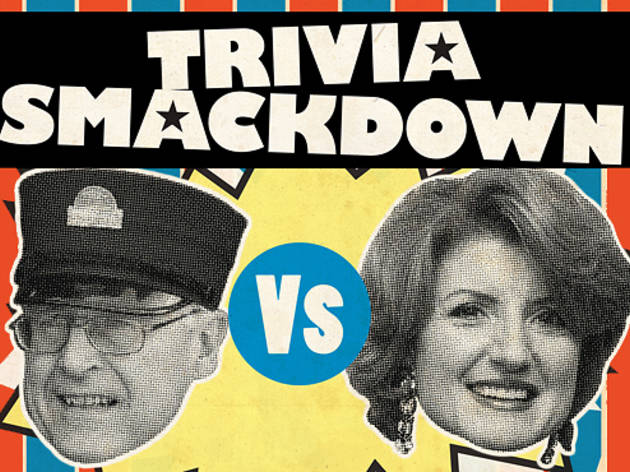 Trivia smackdown: New York Transit Museum vs. The Huffington Post
You've conquered Jeopardy in the back of a cab. Now test your smarts at these quiz nights hosted by the New York Transit Museum and the Huffington Post.
Good for: monthly MetroCard holders, history nerds, people who haven't owned a car since high school
In case the name had you wondering, no, this will not be like the Ben Stiller film Night at the Museum. (Though if it was, it would have to have reanimated characters like Alfred Ely Beach—the intellectual father of the NYC subway—and Denzel's character from The Taking of Pelham 1 2 3 instead of Teddy Roosevelt and Genghis Khan.) The inaugural "underground trivia battle" will be hosted by quiz vets Stuart Post and Chris Kelley, who will pose transit-related queries to teams of two to six straphangers. Questions generally won't be of a technical nature, but will focus more on transportation history as well as film and television references. You can boost your second-half chances by boning up on the museum's exhibits during intermission—Post and Kelley have been scouring the displays as well as pop culture's highways and byways for material. Do you know Andy Kaufman's character's name in the sitcom Taxi? What about "Sully" Sullenberger's favorite food? What's the city's oldest subway line? What are the odds that the L train is running this weekend? Go to mta.info/mta/museum for more information.
Good for: literature enthusiasts, news junkies, people who believe there is an I in team
Arianna Huffington's online news aggregator is a fertile resource for any trivia nerd, offering books, movies, sports, politics and National Entertainment Journalism Award–nominee James Franco. The first ABC (Arts, Books and Culture) trivia night took place last year and was hosted by comedienne Katie Halper, while this installment features the faux-brainy chops of Dan Wilbur, author of How Not to Read: Harnessing the Power of a Literature-Free Life. Wilbur promises to "berate several nerds about how literature and reading are a complete waste of time before asking them literary trivia, like which author died following complications after swallowing a piece of toothpick stuck in a martini olive?" (The answer is Sherwood Anderson.) There is no set number of people per team; a single-person entry will theoretically be accepted, although it would help that solo operator's cause if they happened to be Ken Jennings. (Or Watson, the supercomputer that beat him on Jeopardy.) The HuffPo staff will come up with the questions, but Wilbur will be ready to take over if need be: "If things get really loopy, I'll make someone play a fun game called 'Fifty Shades of Grey or Children's Book?' " Reservations recommended, e-mail rsvp@powerhousearena.com.