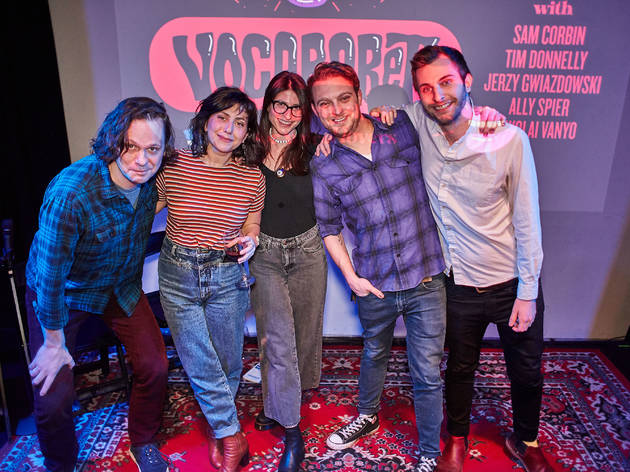 Time Out says
The wordplay variety show at Caveat is back "a carousel" of games, presentations, live language challenges, interactive segments and special guests.
The theme this week is "Just Words."
"This month we're diving into the vocabulary of justice and the language of protest while talking about the violence of language that actually perpetuates injustice," organizers say. "In a time when so much of what we're hearing from our leaders are 'just words,' or overtly unjust words, we're fighting for more just words. Vocabaret's team of wordsmiths will help rid problematic words from your language, invent new idioms to replace the old dusty ones, hold the English language accountable and much more."
The show is free to watch, but donations are encouraged — 100% of Vocabaret's ticket sales will be donated to the Brooklyn Movement Center.
Details