Heads up! We're working hard to be accurate – but these are unusual times, so please always check before heading out.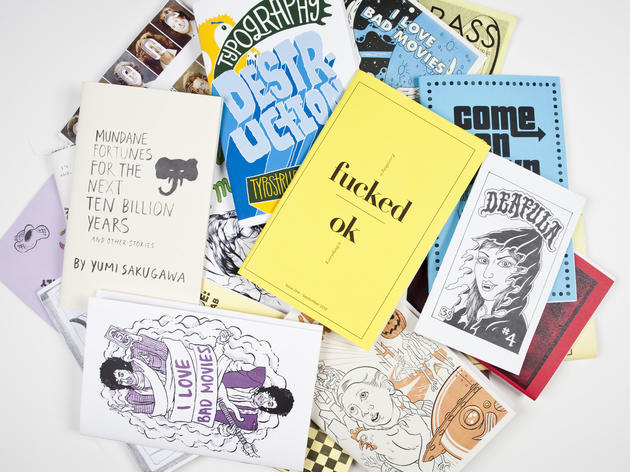 1/14
Photograph: Jessica Lin
Brooklyn Zine Fest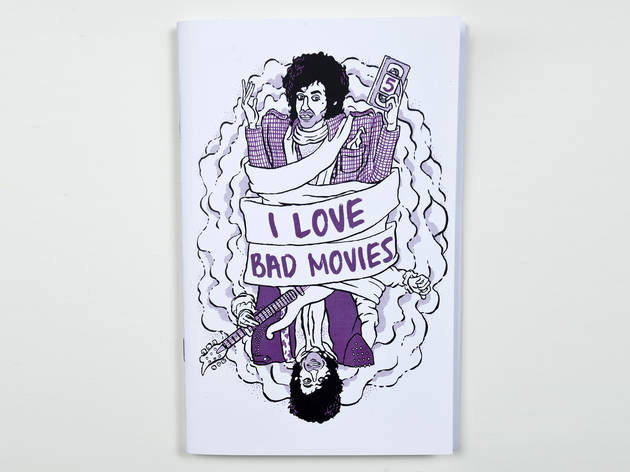 2/14
Photograph: Noffar Gat
I Love Bad Movies: Brooklyn Zine Fest organizers Matt Carman and Kseniya Yarosh edit this film criticism booklet that celebrates trashy flicks such as Purple Rain, Return to Oz and the Vanilla Ice vehicle Cool As Ice.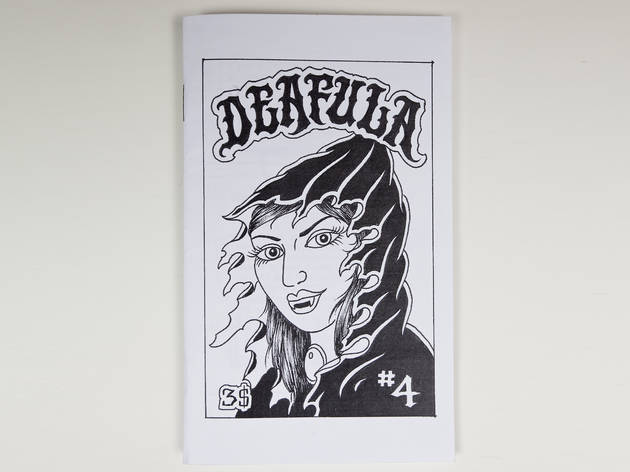 3/14
Photograph: Noffar Gat
Deafula: Each issue of Kerri Radley's "zine about a girl and her deafness" focuses on a specific theme: Number four documents her experiences with employers and finding work.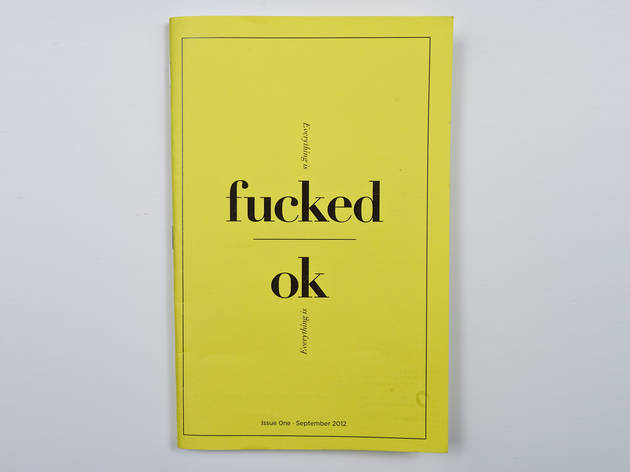 4/14
Photograph: Noffar Gat
Everything Is Fucked, Everything Is OK: Edited by Brooklyn-based Aussie James Aviaz, the quarterly booklet publishes rants, essays and art from various contributors, on topics such as navigating Twitter and the GMO-filled foods that line supermarket shelves.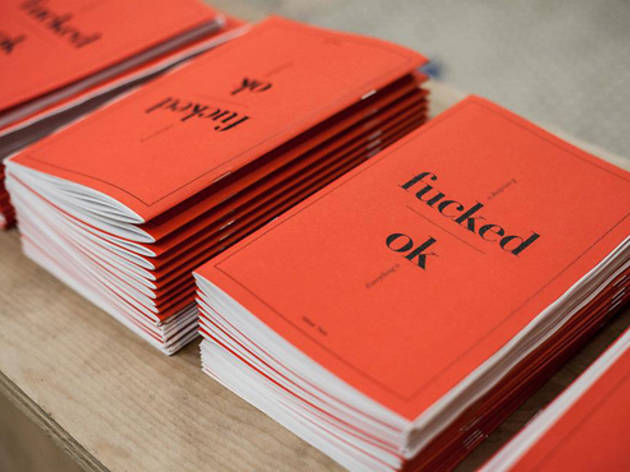 5/14
Everything Is Fucked, Everything Is OK: The second issue, which will be available at the fest, was released in March 2013.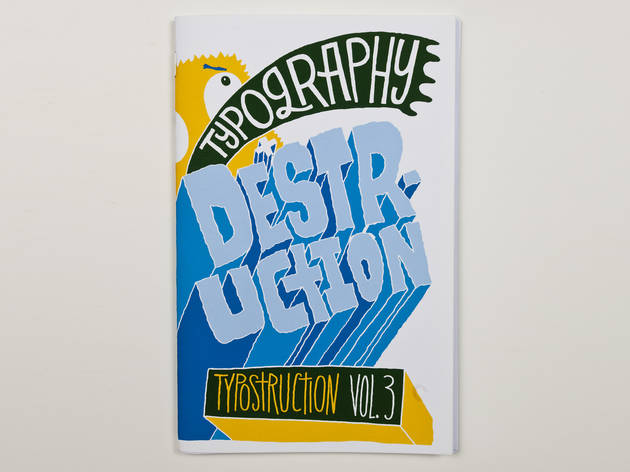 6/14
Photograph: Noffar Gat
Typostruction: Artist Chris Piascik illustrates quotes and mottos, which combine lyrics, inspirational directives and wry comedy. (Look for his new book, 1000 Days of Drawing, which collects three years of daily doodles.)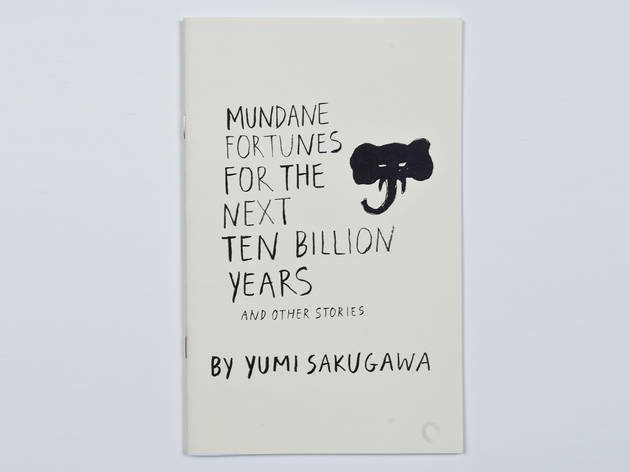 7/14
Photograph: Noffar Gat
Mundane Fortunes for the Next Ten Billion Years: L.A.-based artist Yumi Sakugawa's comics pair whimsical adventures and transcendental meditations on the universe.
8/14
The East Village Inky: Indiana-born Gotham resident Ayun Halliday has been publishing her personal zine since 1998. Issue 51—which came out in December 2012—documents Halliday's experiences homeschooling the younger of her two children. The forthcoming 52nd issue features Halliday's NYC stories to mark the 20th anniversary of her move to the city.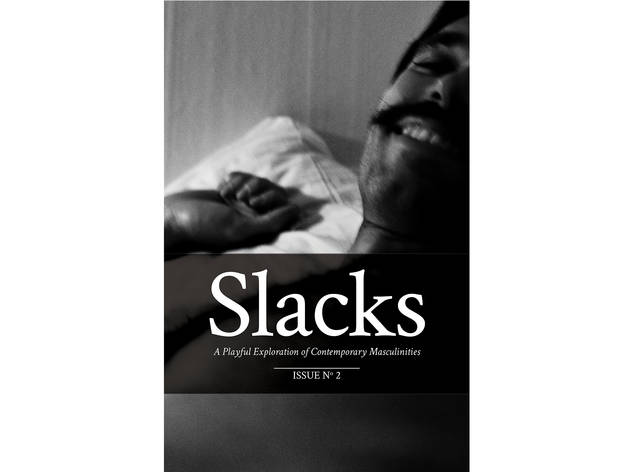 9/14
Slacks: The male-focused journal takes on masculinity in various forms with photographs, interviews and essays. The second issue, launching at the Brooklyn Zine Fest, includes bike messengers talking about their tattoos and an analysis of male friendships.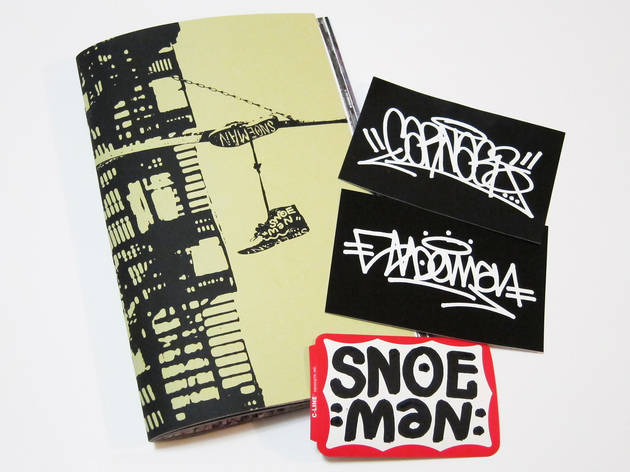 10/14
Carnage: Each issue of the street-art mag focuses on a graffiti writer or crew. Number 4 (out February 2013) honed in on Snoeman, collecting photos of his artwork, original illustrations and stories.
11/14
Carnage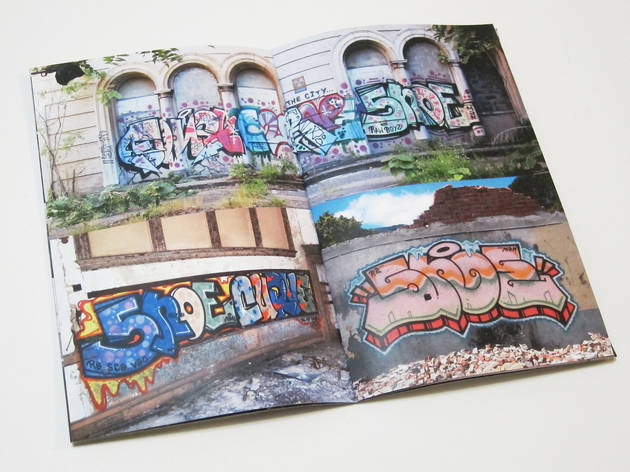 12/14
Carnage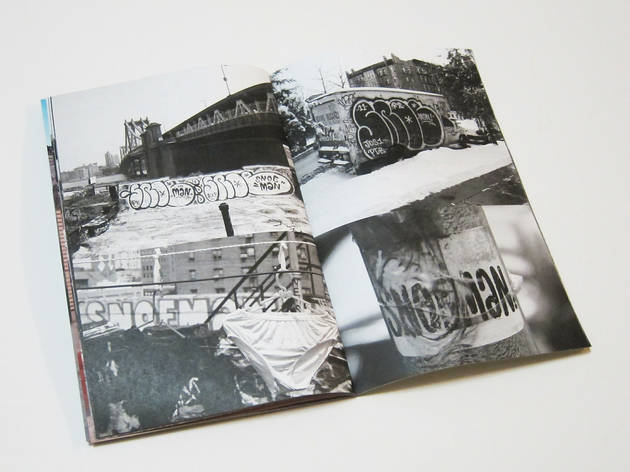 13/14
Carnage
14/14
Carnage
What to look out for at Brooklyn Zine Fest 2013
The Brooklyn Zine Fest is back for 2013. Track down these titles at the Kings County self-publishing fair.
Brooklyn Zine Fest
, the biggest such expo in the five boroughs. Organizers Matt Carman and Kseniya Yarosh, editors of
I Love Bad Movies
, curated the lineup of DIY publications, which range from diary-style essay anthologies to abstract collage collections. Those examples barely scratch the surface of the offerings at this year's event, which will also feature an outdoor pop-up library and performative reading series
Brain Frame
. We've highlighted some pocket-sized pamphlets worth adding to your bookshelf.