Heads up! We're working hard to be accurate – but these are unusual times, so please always check before heading out.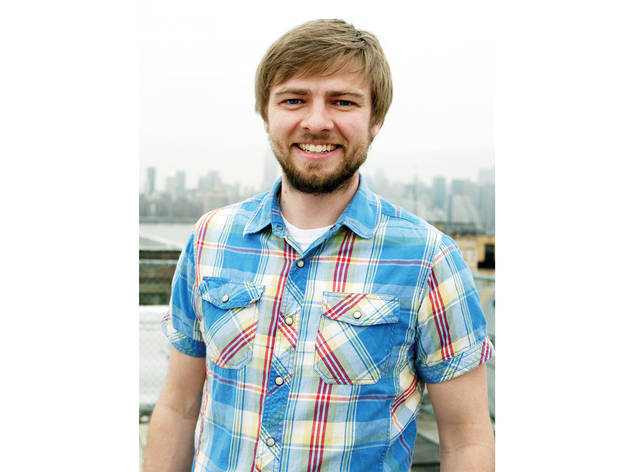 1/13
Photograph: Emily Stockman
Nick Carr, founder of Scouting NY (scoutingny.com) "There's a 150-foot hole in the sidewalk on Park Avenue between 36th and 37th Streets. It's fun to watch New Yorkers walk over it, completely unaware they're a sewer grate away from plunging 15 stories into Manhattan's depths."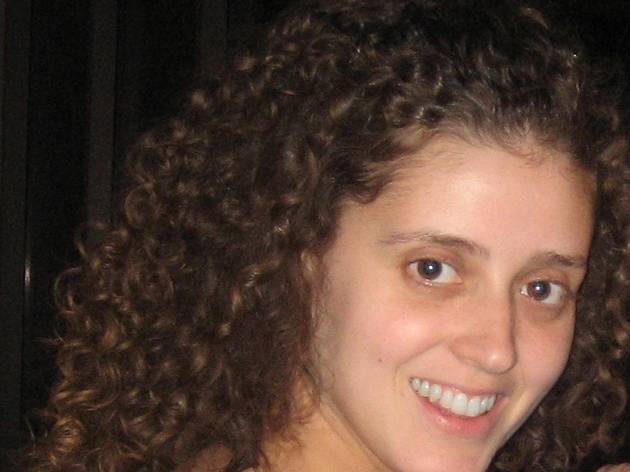 2/13
Esther Crain
Esther Crain, founder of Ephemeral New York (ephemeralnewyork.wordpress.com) "The next time you're lounging around Washington Square Park, Madison Square Park or Bryant Park, remember that these wonderful green spaces started out in the late 18th and early 19th centuries as burial grounds for indigent New Yorkers. Eventually they filled up with bodies, and after burials were banned in Manhattan for health reasons, [the bodies] were either transferred to Hart Island or left in the ground. The remains of some poor yellow-fever victim popped up in Washington Square Park during construction."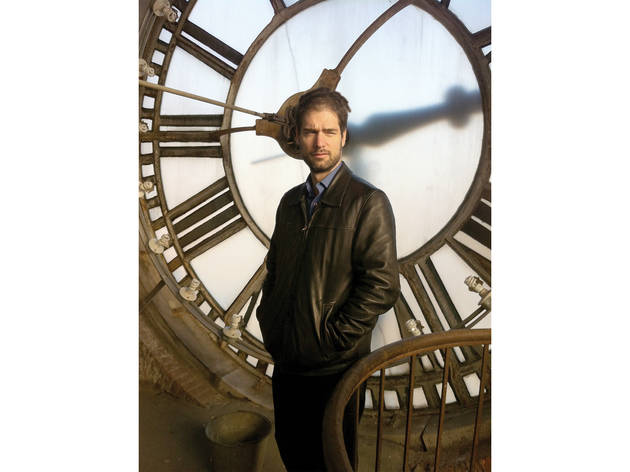 3/13
Photograph: Lindsay A Cooper
Moses Gates (mosesgates.com), author of Hidden Cities: Travels to the Secret Corners of the World's Great Metropolises; A Memoir of Urban Exploration "There's about a dozen abandoned observation decks, mostly in prewar office towers. Some are office spaces or apartment terraces now, but many are just sitting there unused, like on the Paramount Theatre building in Times Square, the Woolworth Building, and Metropolitan Life Insurance Company Building in Madison Square. There are all these lost views, just sitting up above the city, that used to be there for anyone. Hopefully we can open some back up to the public."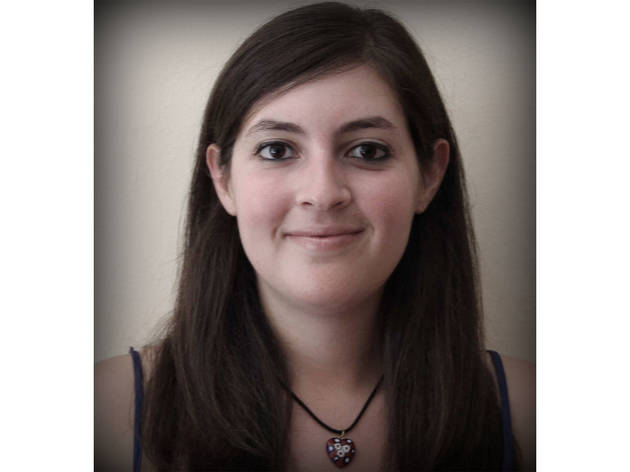 4/13
Photograph: Melissa Itzkowitz
Laura Itzkowitz, editor for Untapped Cities (untappedcities.com/newyork) "I think New York's best secrets are the ones hidden in plain sight, like remnants of the Metropolitan Museum's original facade or a portrait of Vladimir Nabokov's uncle in a mural in the American Museum of Natural History. These landmarks are essential to the fabric of New York City, and their secrets are accessible to anyone who looks hard enough."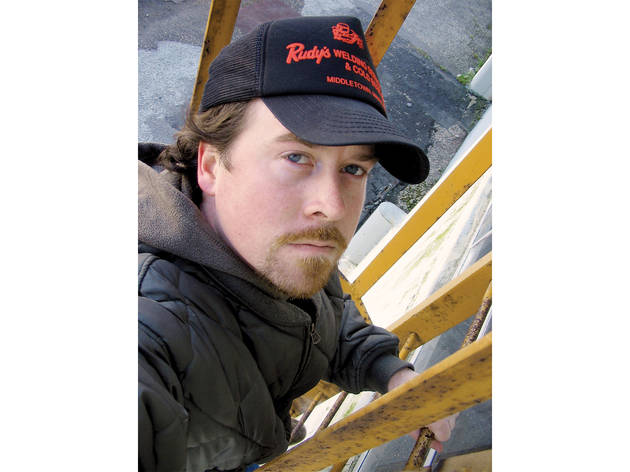 5/13
Photograph: Nathan Kensinger
Nathan Kensinger (kensinger.blogspot.com), photographer and urban explorer "I like the fact that New York City is so large, it once contained its own vacation getaways. Some of them are no longer used, but some still exist, like Camp Pouch, the Boy Scouts' 143-acre summer camp in Staten Island, which is so large it has its own private lake and island. The city's oceanfront used to be lined with thousands of summer bungalows, some of which were served by private airports. A few pieces of these century-old communities still exist in neighborhoods like Edgemere, Far Rockaway, New Dorp Beach and Brighton Beach. Today, though, the public's main option for an escape inside city limits is to go camping in the 'wilderness' of Floyd Bennett Field, an abandoned airport built on landfill in Jamaica Bay. Unlimited firewood, but watch out for the mosquitoes and raccoons!"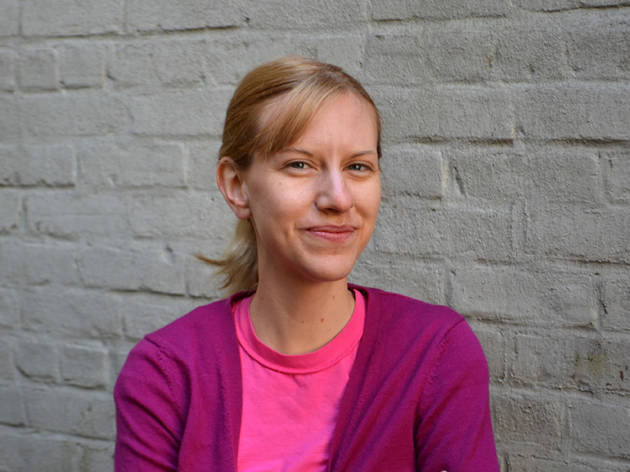 6/13
Jen Messier, cofounder of Brooklyn Brainery (brooklynbrainery.com) "I've always had a thing for the islands scattered around the city, and my favorite is probably U Thant Island. It sits in the East River right across from the United Nations in midtown, and it's named after a former U.N. secretary-general. And even though the land is entirely artificial and small, it's become a bird sanctuary. I love that this tiny little island can sit practically unnoticed in the middle of the city, all the while having a really interesting past and present."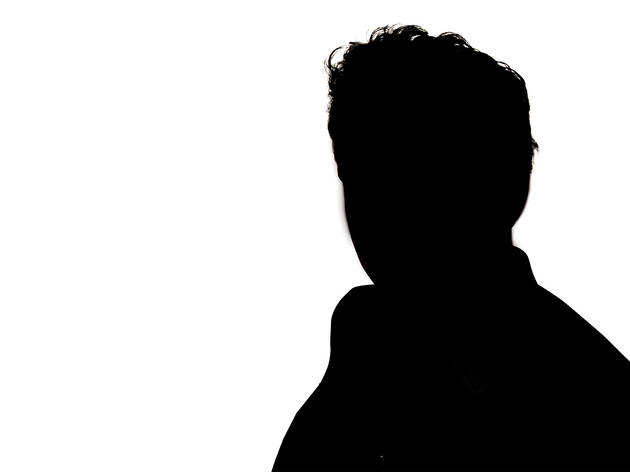 7/13
Jeremiah Moss, founder of Vanishing New York (vanishingnewyork.blogspot.com) "The Explorers Club is an amazing place. [Usually] for members only, the club's headquarters opens to the public for various book readings and lectures. Take those opportunities to explore the gorgeous building, which is filled with artifacts from various historic expeditions—a taxidermied polar bear, a flag carried to the moon, the globe used by Thor Heyerdahl when he planned the Kon-Tiki trip. But maybe the weirdest artifact at the Explorers Club is the penis of a sperm whale. It resembles a large stalagmite, gazing somewhat forlornly out the window onto East 70th Street."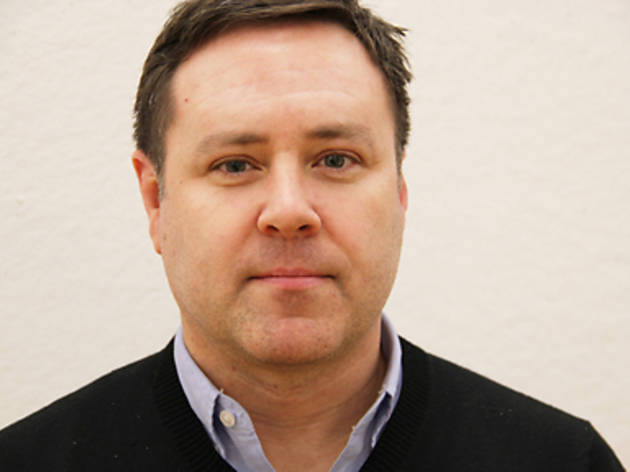 8/13
Photograph: Gabriel Silberblatt
Gregory Wessner, executive director of Open House New York (ohny.org) "In 1811, when Manhattan's street grid was first proposed, most of the island was fields and farms. When the surveyors were laying out the grid, they would bury heavy markers inscribed with the street numbers to identify where future intersections would be. Very few of these markers even exist anymore, but one of them is still in its rightful place in Manhattan. [The location is] kept a secret for fear that someone will try to take it. I first learned about it through the exhibition on Manhattan's grid at the Museum of the City of New York."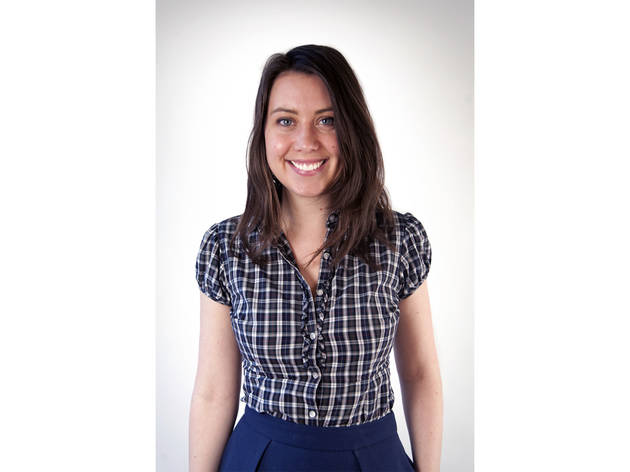 9/13
Photograph: Albe Parris
Larissa Hayden, cofounder of the Society for the Advancement of Social Studies (getsaucedatsass.tumblr.com) "The top of the Empire State Building has a 200-foot mooring mast that was meant to dock airships—then thought to be the vehicle of the future. It ended up docking only one dirigible due to the fact that the idea was so ill-conceived, it didn't account for how the winds coming off the building made it too dangerous to anchor an airship (let alone have people walk out on the 102nd floor). It was more of a stunt to ensure that the Empire State Building would be the world's tallest building, but man, the idea of zeppelins hanging out in midtown is pretty great. I love this [secret] because it's really easy to point to when you're walking around or happen to have a good view, plus it's pretty ridiculous to think about in the 21st century."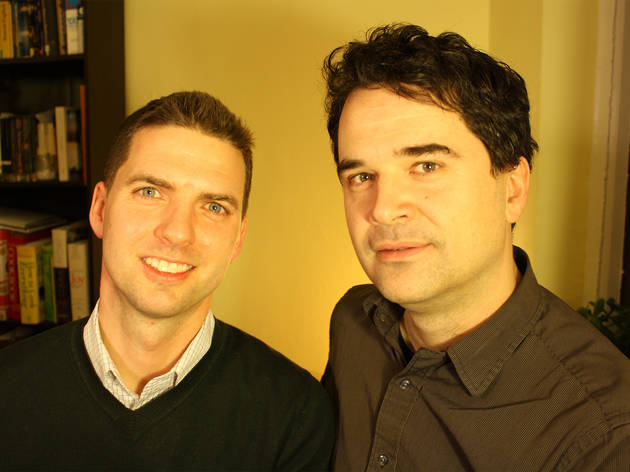 10/13
Greg Young and Tom Meyers, cofounders of the Bowery Boys (theboweryboys.blogspot.com) "During Prohibition, the U.S. government actually funded a speakeasy of its own, called the Bridge Whist Club, at 14 East 44th Street. From there they gathered information on other speakeasies and even bugged the tables, listening in on conversation. It was eventually shut down thanks to then–New York congressman Fiorello La Guardia. Why is this interesting? Your tax dollars at work! This story illustrates the absurd lengths the government went to [in order to] enforce what would otherwise prove to be unenforceable."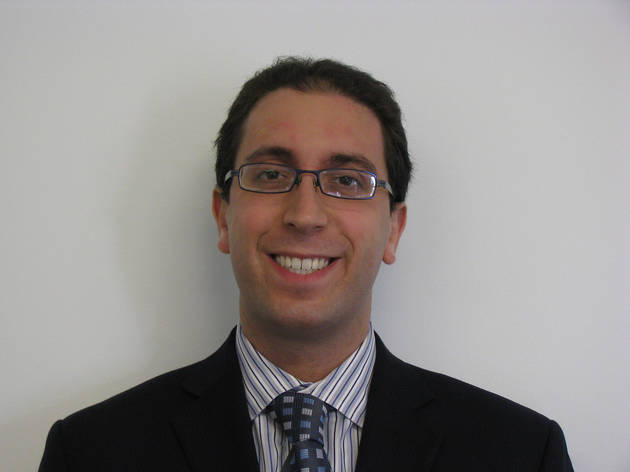 11/13
Benjamin Kabak, founder of Second Avenue Sagas (secondavenuesagas.com) "My favorite obscure facts about New York concern the abandoned subway stations that litter the city. Now and then, these stops—half-built shells of subway expansion dreams unrealized or stations closed over the years—garner some headlines, but by and large, they are a forgotten testament to another era. For example, there is a half-finished six-track station above the G train's Broadway stop that was part of an ambitious plan to expand the subways in the 1930s. This station survives as a staging ground for urban explorers and graffiti artists but should serve as a reminder of a time when we dreamed big. Then there are the stations that flit by as we ride the trains: the 91st St stop at Broadway on the West Side [for the 1 train], the 18th St stop underneath Park Avenue South [for the 4, 5, 6 trains]. They're amazing windows into the past that few New Yorkers know exist."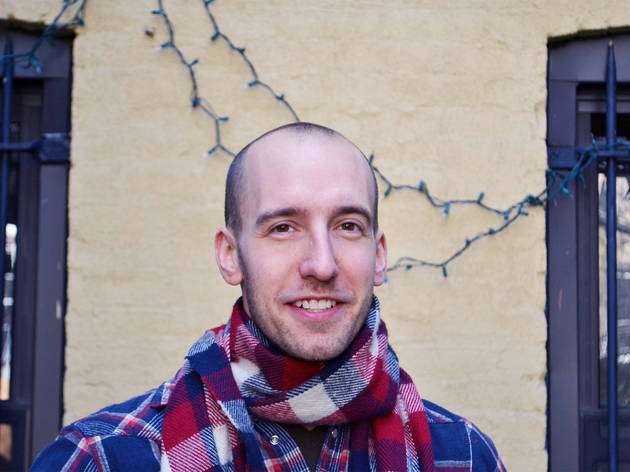 12/13
Photograph: Brooklyn Brainery
Jonathan Soma, cofounder of Brooklyn Brainery (brooklynbrainery.com): "In the 1920s it wasn't socially acceptable to wear a straw hat after September 15. That's felt-hat weather! Those wearing straw hats would be mocked, their hats knocked off and stomped on. In 1922 a gang of teenagers tried knocking the hats off of a group of dockworkers, who decided to fight back. The brawl escalated into three days of rioting, with the self-styled fashion police sporting nail-tipped sticks and roaming the streets by the hundreds. Thankfully, no one was killed, but it's a great showcase of New York City's twin loves of fashion and violence."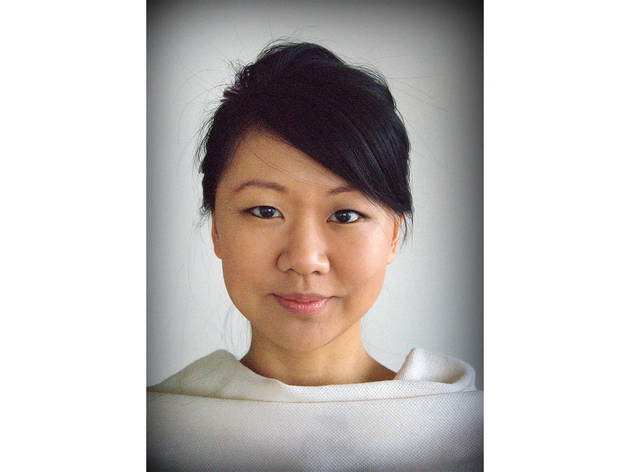 13/13
Michelle Young, founder of Untapped Cities (untappedcities.com/newyork) "Did you know that the mail used to be delivered by pneumatic tubes in NYC? A single canister could hold 500 letters and traveled at 30 miles per hour!"
What's your favorite NYC secret?: Facts from New York bloggers
Time Out New York asked knowledgeable New Yorkers to share their best secret facts about Gotham.
There's no shortage of amateur historians chronicling New York's hidden past—and who better to reveal some of the city's most interesting secrets? Time Out New York asked several of these intrepid explorers—including Nick Carr, founder of film-location website Scouting NY; Benjamin Kabak, who runs the blog Second Avenue Sagas; urban explorer Moses Gates; and the proprietors of the Brooklyn Brainery—to share their favorite New York secrets.
RECOMMENDED: Full list of secret places in NYC