Why notable New Yorkers think NYC is the greatest city
We asked some of our favorite New Yorkers, including Mayor Bloomberg, to tell us why they think NYC is the greatest city in the world.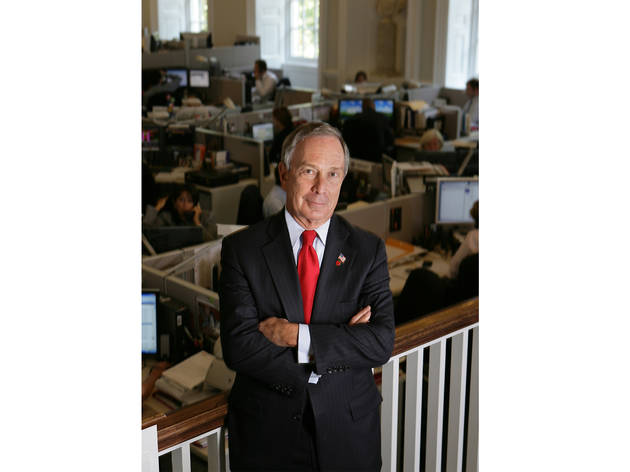 1/10
"Where to begin? See Shakespeare in the Park; see Jeter in the Bronx. Take in a matinee at 2pm; take out pizza at 4am. Found a new start-up; find an old mom-and-pop shop. Cheer the Knicks at MSG; cheer the Nets at Barclays. Catch Puccini at the Met; catch Da Vinci at the Met; catch Santana at the Mets. Eat Grimaldi's after Brooklyn Bridge Park; eat Nathan's after the Cyclone (definitely not before). Watch the US Open in the summer; watch the Super Bowl in the winter (next year!). Get a free ferry to Staten Island; get free advice in 200 different languages (I hear a lot of it). We are the most diverse and dynamic city on the planet—with record-safe streets and 440 bike-lane miles; 852 museums and galleries; 24,000 (smoke-free) restaurants; 29,000 parkland acres; a record 3.9 million jobs; 8.4 million residents; and 1 grateful mayor."—Mayor Michael R. Bloomberg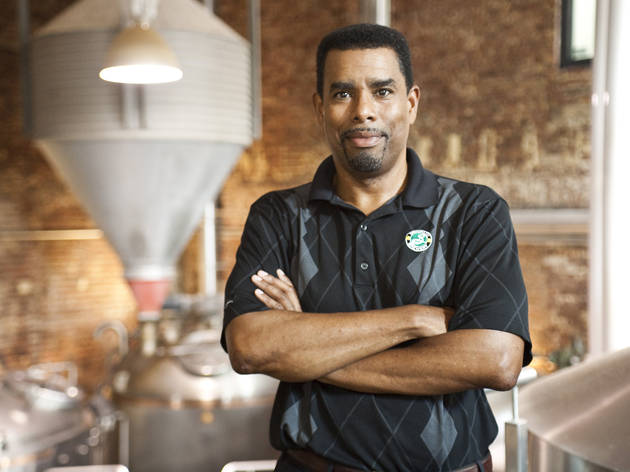 2/10
Photograph: Jolie Ruben
"Because if you have the right spirit, you can move from another city or another country and become a real New Yorker almost instantly. Because we have the most vibrant restaurant culture of any city on earth. Because our subway runs 24 hours and yours stops running at 1am, just when our party's getting started. Because our bartenders know what rye whiskey is and what to do with it. Because we are 300 percent nicer than you think we are."—Garrett Oliver, brewmaster, Brooklyn Brewery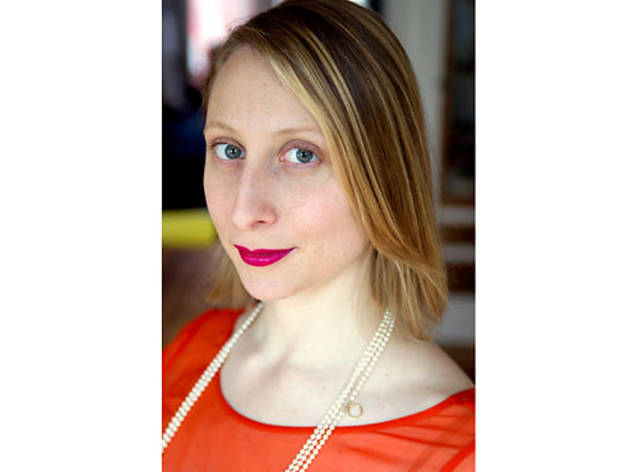 3/10
Photograph: Sarah Shatz
"I feel somewhat guilty admitting this in a public setting, because my friends and loved ones who live in other parts of the world might see it, but really, the idea of anywhere else being as good as New York is patently ridiculous. I think about leaving on a daily basis—the postal workers are too hostile, the public schools are abysmal, the people are sharks—but I just can't do it. Rome has better pizza, but doesn't stay open all night. Montreal has sweeter bagels, but they're too small to take seriously. In the end, there's only New York."—Emma Straub, author of Laura Lamont's Life in Pictures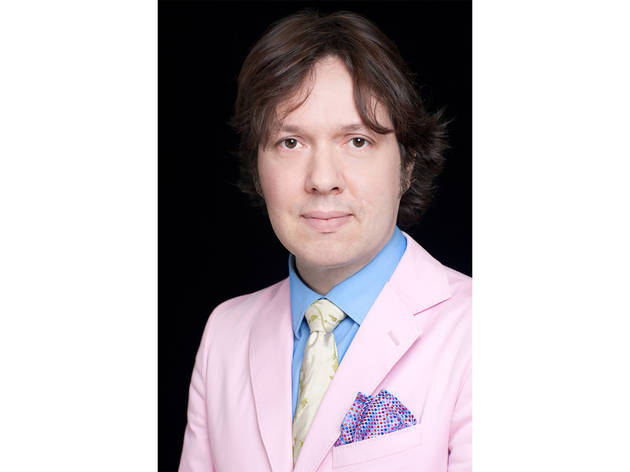 4/10
Photograph: Beowulf Sheehan
"I moved to New York in March of 2003, a winsome young thing from Cleveland with little more than $10,000 or $15,000, the shirt on my back, a suitcase full of clothes, my laptop and a few other things I figured I should probably bring with me. And while both I and the city itself have changed a whole lot in the past decade, there's still no place else I'd rather live all alone in a fifth-floor walk-up studio apartment. Sure, some will argue that this town lost its edge long ago, but if the hand job I got in the back of the Port Authority Jamba Juice last October is any indication, I beg to differ. And it doesn't matter how many Chipotles, muffin shops, or CVSes spring up on every block, erasing parts of New York's rich history forever—what makes this city the greatest in the world is its people, and that's one thing that's never going to change. I've been all over the world and the folks here are the best. And I'm not just saying that because of what happened at Jamba Juice. To be fair, though, that was pretty awesome. I didn't even have to buy anything."—Dave Hill, comedian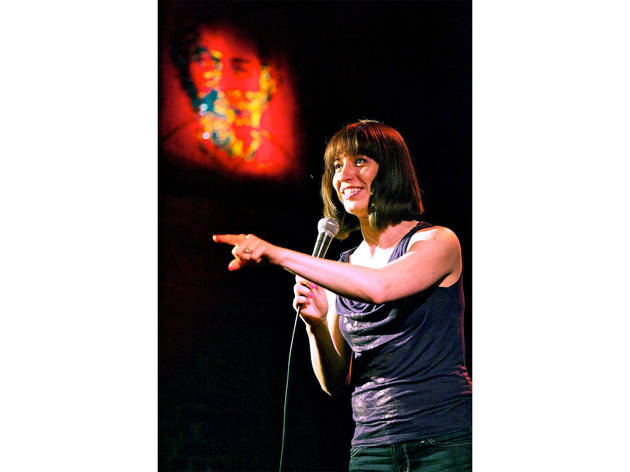 5/10
Photograph: Jacques Cornell
"NYC is the best city in the world because once you get used to how tough it is and how expensive it is, every other town seems so easy. I was at a bar in West Virginia and the bartender warned me that I'd just missed happy hour, and therefore my Jack and Coke cost $2. I was so excited—I had a $20 in my hand and I waved it around the bar yelling, 'I can do anything! I bet I could take the change and put a down payment on this bar.' It's [also] the only city that teaches you the advanced version of how to walk."—Ophira Eisenberg, host of NPR's Ask Me Another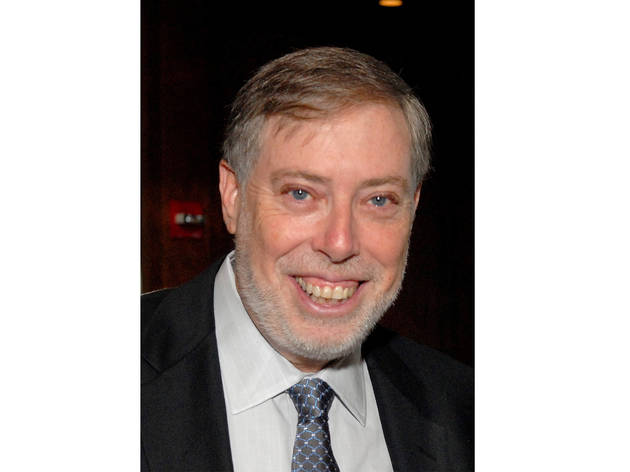 6/10
"In a word: energy! Just go to the Starbucks (in my Cooper Union days it was the Astor Riviera diner) at the corner of Astor Place and East 8th Street. Sit by a window that looks east and watch the energy pass you by. People of all colors, sizes, hairdos, fashions and genders (at least five, but who's counting?) scurrying and hurrying with purpose. Across the street the skaters—hippies in my day—hang out at the Alamo (yes, the cube has a name!). Look at the streetlights adorned beautifully with broken pieces of china by Mosaic Man. If you're lucky you will see Adam Purple biking by, as he has for 45 years. Now imagine harnessing that energy, capturing what's going on in the minds zipping by, and channeling it into one great experiment called NYC."—Sam Schwartz, founder and CEO of Sam Schwartz Engineering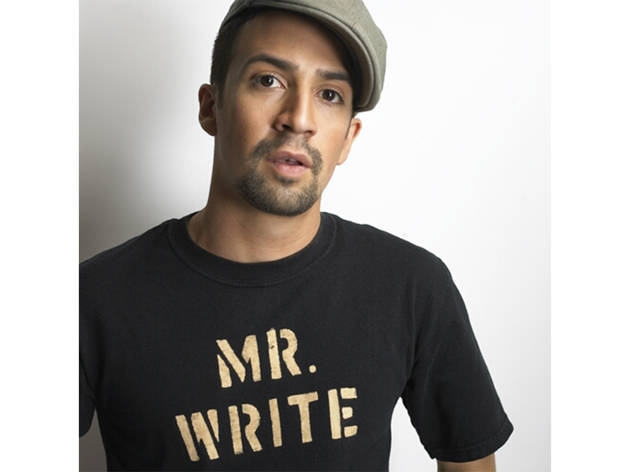 7/10
Photograph: Corey Hayes
"There's a house up here in Washington Heights, off 162nd [Street] and Edgecombe Avenue, called the Morris-Jumel Mansion. The house was George Washington's impromptu headquarters as he and his men ran for their lives from the 32,000 British troops storming Manhattan during the American Revolution. Years later, after the war was won, it was the site of Washington's first cabinet meeting as President. Around this dining table, Alexander Hamilton and Thomas Jefferson began catching beef, their arguments slowly coalescing into the two-party debates we continue to have today. In later years, it would become the home of prostitute-turned-socialite-turned-widow Eliza Jumel—the rumor is she allowed her husband to bleed to death, inheriting his fortune—and her second husband, former Vice President and famous Hamilton-murderer Aaron Burr. Their marriage lasted a year in this home, during which Burr spent a lot of her money and bounced. Why is New York City the greatest city in the world? Because this is the partial story of just one random block in Washington Heights. Imagine the hundreds of thousands of stories that happened on the very street on which you may be reading this. We are the topmost layer of the most exciting city in the world, and just by living here and surviving, our story becomes a New York story. What's better than that?"—Lin-Manuel Miranda, playwright (In the Heights)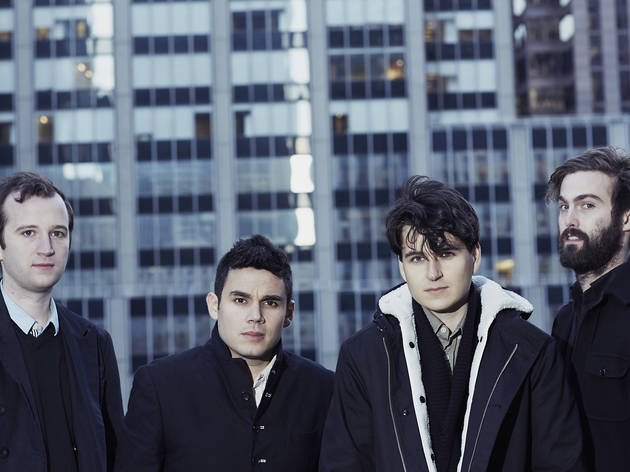 8/10
Photograph: Alex John Beck
"New York has the greatest intracity sports rivalries in the world. True, there are big brothers (Giants, Yankees, Knicks and Rangers) and little brothers (Jets, Mets, Nets and, soon, Islanders), but that only serves to deepen fans' grudges. I had the pleasure of going to the first interborough NBA game at the Barclays Center last November, and that was one of the fiercest and most exhilarating atmospheres I've ever been a part of. As a lifelong Nets fan (I grew up in New Jersey, deal with it), it was just as much fun to watch the Knicks lose as it was to see the Nets win. The animosity, and therefore the fun, will only continue to rise. Sports!"—Chris Tomson (far right), drummer in Vampire Weekend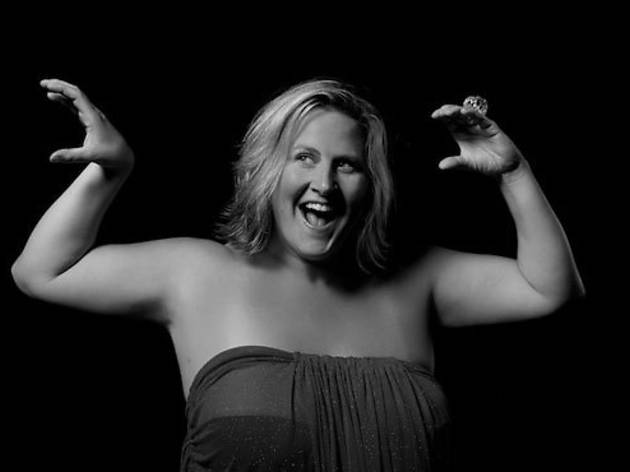 9/10
Photograph: David Kimelman
"I love New York because I can sleep till noon, go play catch with Murray Hill and Meal Medlyn in McCarren Park and then go motor boat a stranger while I sing at Joe's Pub. Where else can you live that kind of dream? Also, I've regularly worn a diaper for my job and not only are people cool with that, they want the T-shirt. Aside from that, Dot Com from 30 Rock lives here."—Bridget Everett, cabaret performer (Bridget Everett and the Tender Moments, Our Hit Parade)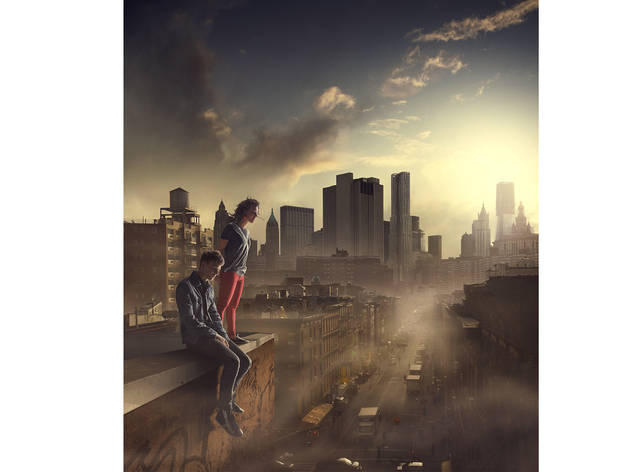 10/10
Photograph: Caleb Kuhl
"There is something about NYC—I remember my cousin telling me, 'It's not a great place to think about getting things done, it's a great place to get things done.' Which made sense to me. People say a downfall of NYC is how expensive it is, but the expensiveness can be a great motivator! I always say being surrounded by people doing cool shit makes me want to do cool shit!"—Matt Johnson, singer-keyboardist in Matt and Kim
New Yorkers
to weigh in. Find out why some of the city's most noteworthy names—including
Mayor Bloomberg
, author Emma Straub,
cabaret
star Bridget Everett, and Brooklyn Brewery brewmaster
Garrett Oliver
—love New York City above all others.