Heads up! We're working hard to be accurate – but these are unusual times, so please always check before heading out.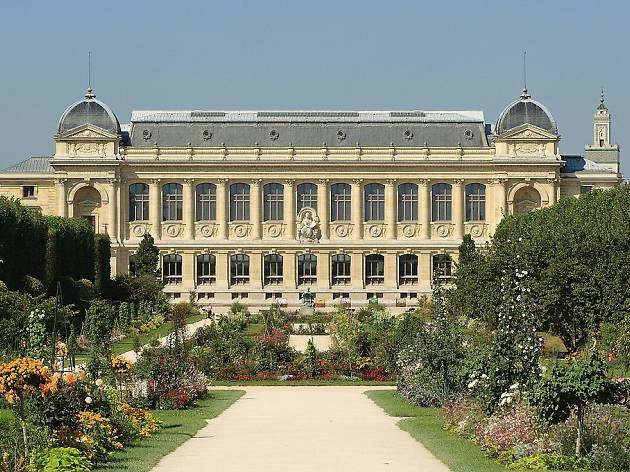 Jardin des Plantes guide
The best restaurants, bars and things to do around the Royal Botanic Gardens in Paris
Paris's Royal Botanical Gardens – or the 'Jardins des Plantes' – are really quite special. Inaugurated by Louis XIII's official doctor as the royal medicinal plant gardens in 1626, they were opened to the public in 1640 and in the four centuries since have draw in millions of Parisians, who still come here in droves to relax in their time off. You can see the appeal: with its labyrinthine maze, the winding paths in its alpine garden and 10,000 species of plants that permanently live here, the Jardin des Plantes, which is sandwiched between two avenues of trees that run parallel to the Rue Buffon, really feels like something out of Alice in Wonderland.
The gardens aren't the only thing worth seeing around here, of course – there's also the Ménagerie (a small zoo and farm) and the terrific Grande Galerie de l'Evolution, which forms part of the larger Musée National d'Histoire Naturelle. In fact, this southeastern corner of the Left Bank is also packed with many other impressive historic sites, as well as a plethora of impressive bars and restaurants. See below for our pick of the very best.
Recommended: The ten best parks in Paris
Activities and things to do near the Jardin des Plantes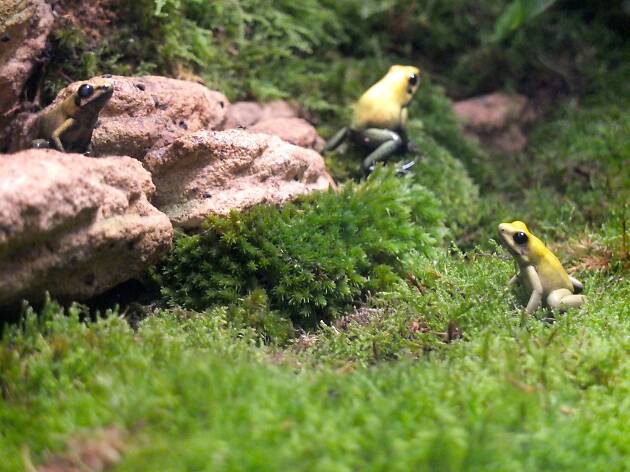 Heads famously rolled during the Terror of 1793-4, leaving many an aristocratic animal collection without a home. This ménagerie became the solution in 1794. Nowadays, its inhabitants include vultures, monkeys, orangutans, ostriches, flamingos, a century-old turtle, plus another one rescued from the sewers, a lovely red panda and lots of satisfyingly scary spiders and snakes. There's a petting zoo with farm animals for small kids, and older ones can zoom in on microscopic species in the Microzoo...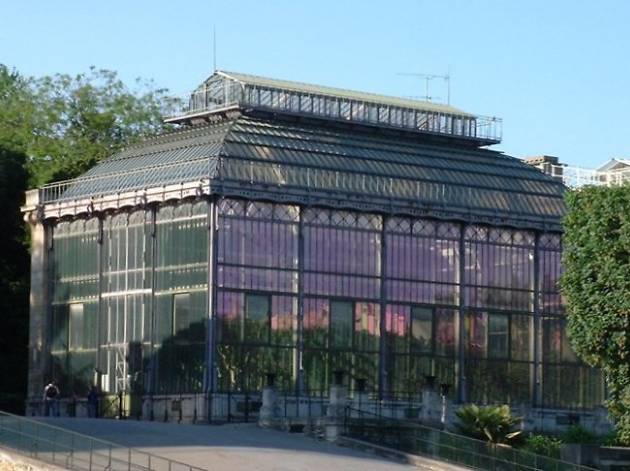 © Jastrow
Those who fancy seeing exotic flowers rarely found on the European continent should head straight to the impressive Mexican and Australian greenhouses which were renovated here in 2010. With the help of heating, special electrical lighting, and humidifiers, optimal conditions have been created for the growth of various unusual tropical plants. Though there are some particularly fetching plants on show, they're not just mere decoration. Thanks to its extensive, diverse plant populations, the greenhouses at the Botanical Gardens have become easily the capital's most important resource for biological research...
One of the city's most child-friendly attractions, this is guaranteed to bowl adults over too. Located within the Jardin des Plantes, this beauty of a 19th-century iron-framed, glass-roofed structure has been modernised with lifts, galleries and false floors, and filled with life-size models of tentacle-waving squids, open-mawed sharks, tigers hanging off elephants and monkeys swarming down from the ceiling. The centrepiece is a procession of African wildlife across the first floor that resembles the procession into Noah's Ark...
This Roman arena, where wild beasts and gladiators fought, could seat 10,000 people. It was still visible during the reign of Philippe-Auguste in the 12th century, then disappeared under rubble. The site was rediscovered in 1869 and now incorporates a romantically planted garden. These days, it attracts skateboarders, footballers and boules players...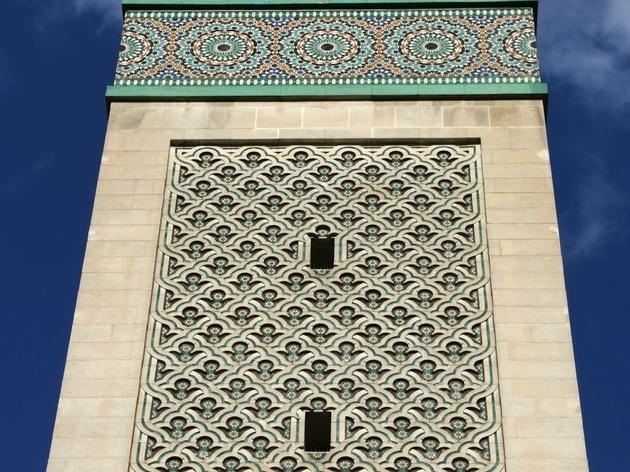 Some distance removed from the Arabic-speaking inner-city enclaves of Barbès and Belleville, this vast Hispano-Moorish construct is nevertheless the spiritual heart of France's Algerian-dominated Muslim population. Built from 1922 to 1926 with elements inspired by the Alhambra and the Bou Inania Medersa in Fès, the Paris mosque is dominated by a stunning green-and-white tiled square minaret. Enjoy shisha (€6) and mint tea (€2) in the modest courtyard...
Restaurants near the Jardin des Plantes
Bars near the Jardin des Plantes