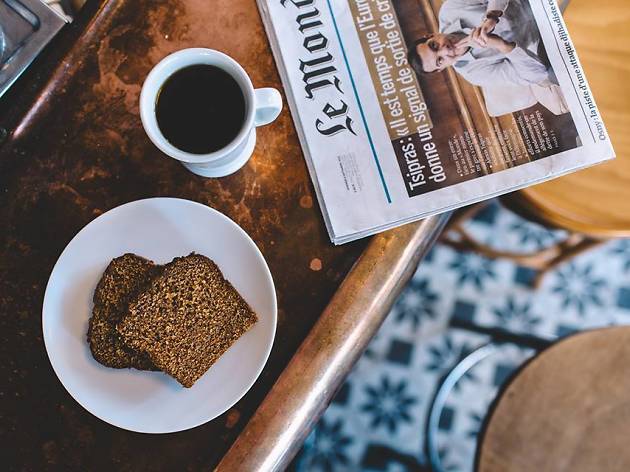 The 21 best cafés in Paris right now
After that morning fix? From quaint old-school joints to buzzy third-wave coffee shops, these are the best cafés in Paris
You couldn't come to Paris without sampling its world-famous café culture. After all, the quintessential City of Light experience involves espressos, pastries, red wine, bread and cheese – preferably all at once. Cafés have been a key part of the capital's identity for centuries: they're its nerve centres, the ideal place for debating, flirting and simply watching the world go by. You may be intent on dining in all the best restaurants in Paris, and visiting those innumerable iconic attractions, but don't forget to make a pit stop at one of the city's old-school coffee houses, with their steadfast menus and expansive terraces. Not even to mention the influx of world-beating third-wave coffee shops that have popped up around the Canal Saint-Martin over the past half decade. So pull up a chair and tuck in – these are the best cafés in Paris right now.
RECOMMENDED: Full guide to the best restaurants in Paris
And if it's top-notch eggs you're after?
Je brunche, tu brunches, il/elle brunche… Only a few years ago, no such verb existed in French, but now you'd be hard-pressed to walk down a street in Paris without spotting a sign advertising an indulgent mid-morning formule – that, or hordes of Parisians queueing for their shakshuka and flat whites.