Italian restaurants in Paris
Pizza, pasta, prosciutto and Prosecco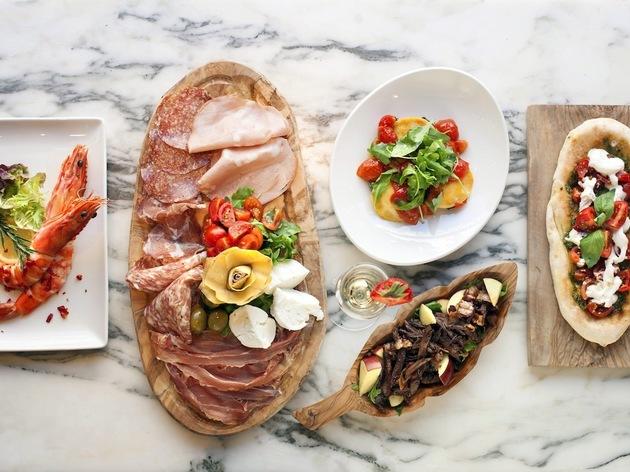 Everyone likes a slice of Italy – especially when it's topped with stringy mozzarella, fresh olives and tangy tomato sauce. These are our favourite restaurants in Paris for Italian cooking, from rustic trattorias to cutting edge chic.
Pasta and trattoria
The much-loved trattoria returns with a menu full of fresh, uplifting, superbly executed Italian classics.
Sublime Italian produce and beautiful Italian cooking at this wine-cellar-cum-restaurant.
You'll want to holiday in Puglia after visiting this little Italian, hidden in the Marais.
Refined takes on simple, traditional Italian dishes work wonders at Giovanni Passerini's latest gastro trattoria.
The style may try too hard but the food is on point at the latest addition to the Big Mamma group.
A local favourite, you will keep coming back to this authentic trattoria.
Show more
Brunch and breakfast
The fourth Italian address from the Big Mamma group – this time with a brunch focus.