Where to eat at Belleville's Thursday night Food Market
Every other Thursday evening, this buzzing street food market takes over the boulevard de Belleville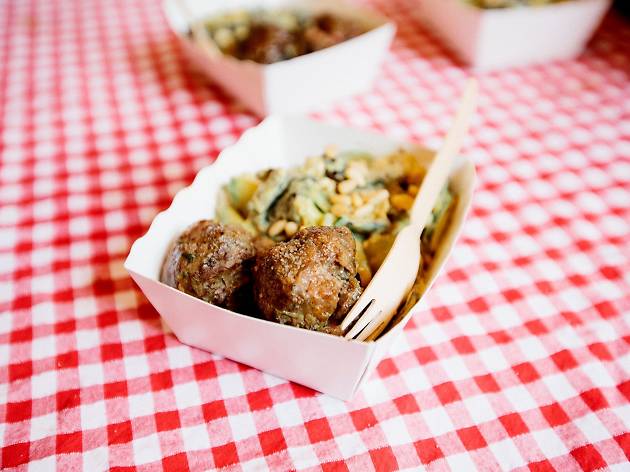 1/4
© Puxan BC
© Puxan BC / Food Market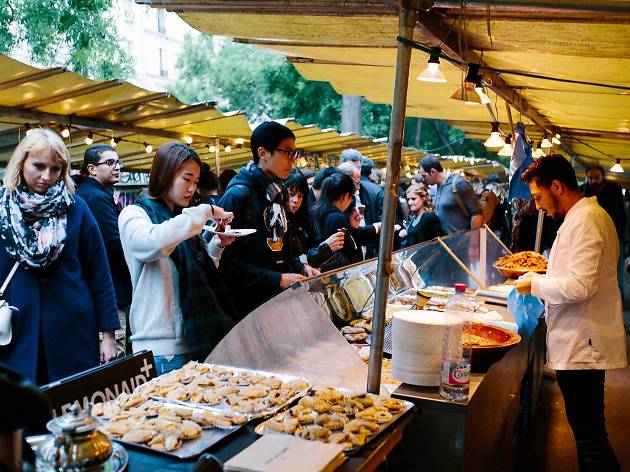 2/4
© Puxan BC
© Puxan BC / Food Market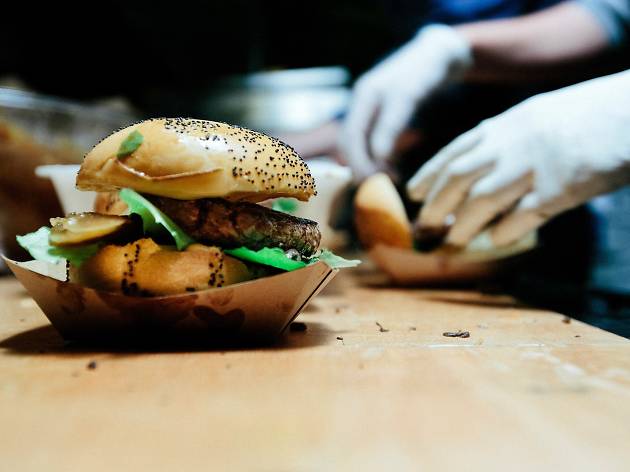 3/4
© Puxan BC
© Puxan BC / Food Market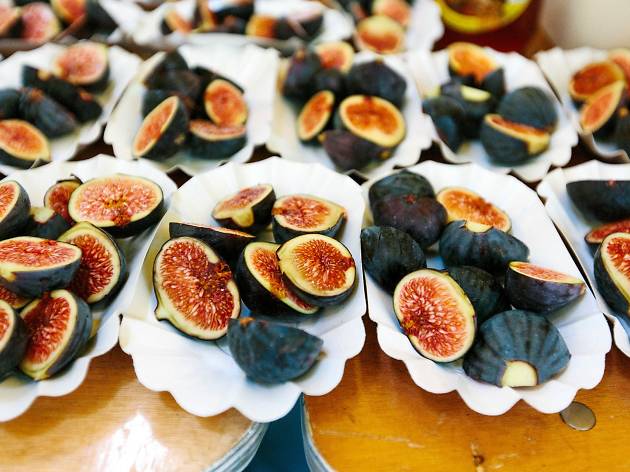 4/4
© Puxan BC / Food Market
© Puxan BC / Food Market
What? Food Market
When? Every other Thursday in 2017
Where? 24/34 boulevard de Belleville, Paris 20eme
How much? Less than €10 per dish
Hooray! Food Market is back and better than ever. The open-air street food market on boulevard de Belleville is now open two Thursdays a month all year round, serving hot food you can takeaway or enjoy at one of their big wooden tables.
Three unmissable dishes for you to try:
Meaty treats from The Beast. These guys aren't messing around when it comes to meat: Black Angus beef brisket, free range pulled pork, ribs or chicken, all served with roast potatoes straight from the oven.
British favourites from Rosemary. Scotch eggs rule the roost here but don't leave without tasting their classic fish and chips. Rule Britannia!
Ice cream from Ice Rolls. This is not your average Mr. Whippy. Milk, fresh cream and sugar is mixed together, with an added flavour of your choice. it's then poured onto a sub-zero metal plate and rolled into pretty curls. Add topping and sauces and you're good to go.
Don't miss the upcoming markets:
Thursday April 6 2017 - Thursday April 20 2017 - Thursday May 4 2017 - Thursday May 18 - Thursday June 7 2017 - Thursday June 22 2017 - Thursday July 6 2017 - Thursday July 20 2017 - Thursday August 3 2017 - Thursday August 17 2017
Our review of the restaurants at Food Market
Fancy more street food?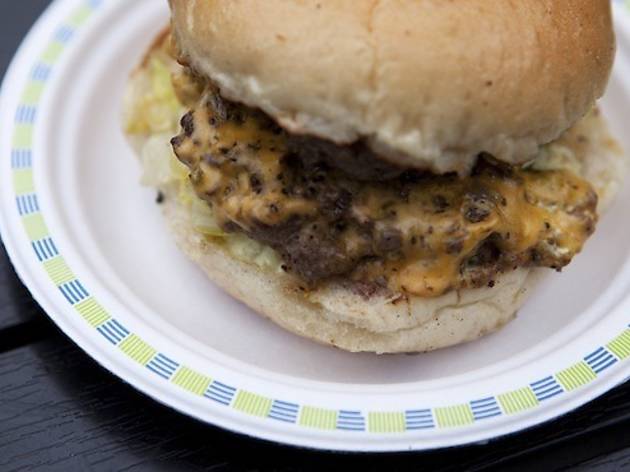 The burger has gone from strength to strength, now involving all kinds of meat and toppings. Alongside its cousins the bagel and the hot dog, it remains one of the great draws of Parisian fast food outlets and itinerant food trucks. Here, we present our pick of the crop.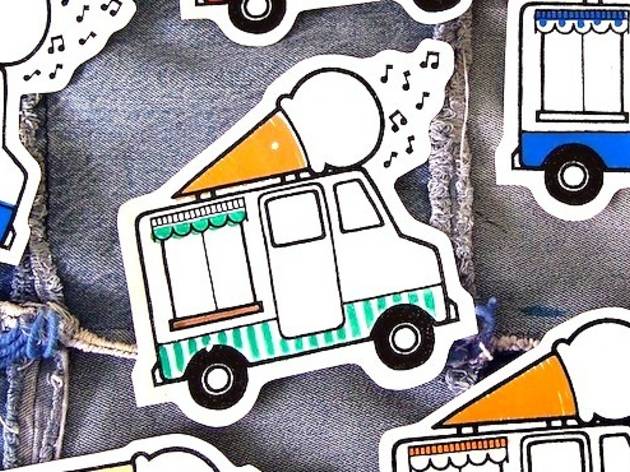 Since Le Camion qui fume hit the city's boulevards in December 2011, the food truck craze has swept the city faster than a rain cloud in Autumn. The scene has since diversified into every kind of cuisine that you could care to name, and is evolving at such a pace that we have yet to test them all. Read on for our current hot picks.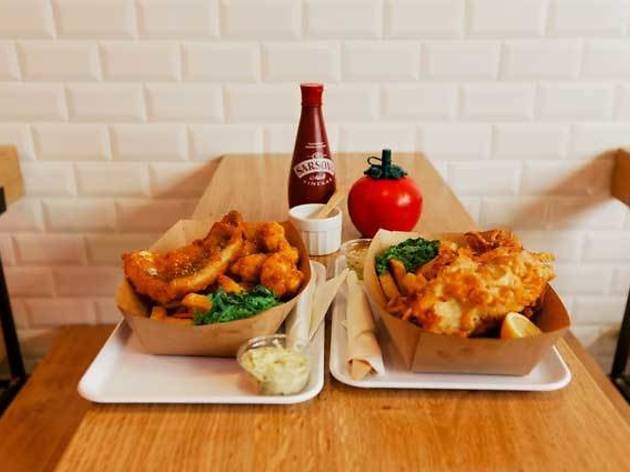 Given the appropriate packaging, there's no food that can't be eaten on the go – as this clutch of alternative street food outlets prove with aplomb. Craving fish and chips? A bibimbap? Obscure Japanese vegetables beautifully arranged in a bento box? Look no further.