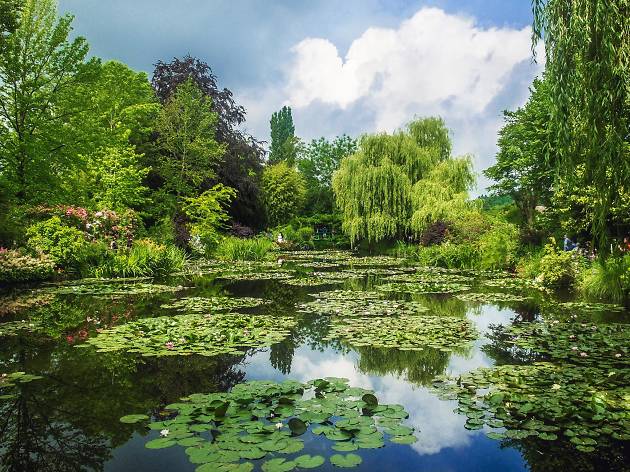 The 14 best day trips from Paris
Fancy an escape? From Loire Valley châteaux to closer-to-home banlieue outings, these are the best day trips from Paris
Paris may be beautiful, but boy is it built-up. And come summer… sweat-soakingly muggy. That means the stately inner-city parks fill up in no time, the piscines pack out, and even finding a canal-side patch of concrete can be a struggle. So thank goodness for the brilliant, tranquil, relaxing day trip. From Paris, you can get pretty much anywhere in northern France within a couple of hours, and there are plenty of excellent escapes to be had closer to home, too.
Ready to get up and go? Whether you fancy roaming the the grand parkland and museums of Boulogne Billancourt, exploring the thriving arts scene of Vitry-sur-Seine, treading Monet's picture-postcard Giverny turf, or hopping on the RER to an imposing Loire Valley château, our selection of the absolute best day trips from Paris should cater to day-trippers of all stripes. So... bon voyage!
RECOMMENDED: Full guide to the best things to do in Paris
Best day trips from Paris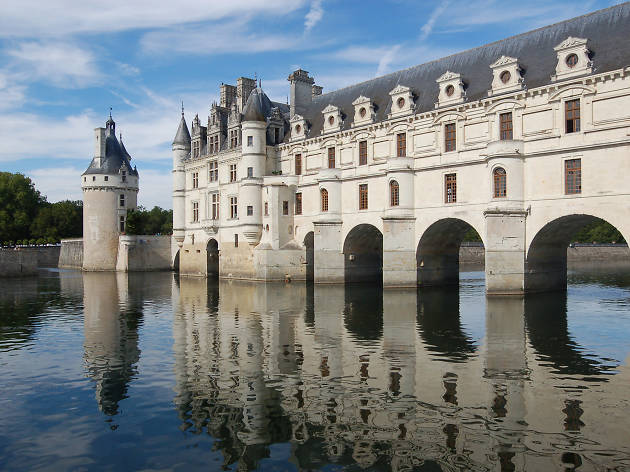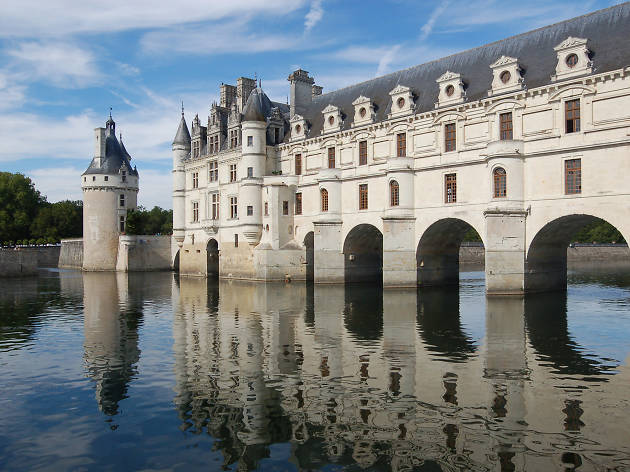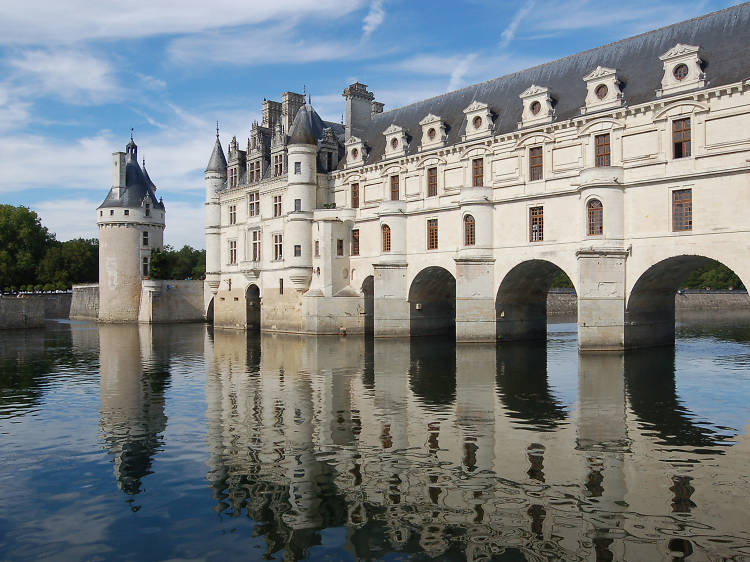 Photograph: Wladyslaw / Wikimedia Commons
120 minutes from Paris
Like castles? You'll love the Loire Valley. A day trip to this central French region will lead you to not one, not two, but three outrageously grand fortresses. Admire the most exceptional example of French Renaissance architecture in Château de Chambord, marvel at the river-straddling Château de Chenonceau and explore the sprawling Château de Cheverny.
60 minutes from Paris
Here in the sleepy Pays d'Eure life moves at a more tranquil pace, much as it did when Monet lived and painted here from 1883 until his death in 1926. It was at his family home that he produced some of his most famous works, including his celebrated water lily series, 'Les Nymphéas'. Today his magical gardens and the nearby Musée des Impressionnismes make for one of the most enjoyable day trips from Paris, drawing around half a million visitors each year.
Photograph: Petr Meissner
39 minutes from Paris
Considering France is practically synonymous with champagne, it'd be remiss to avoid the region that gave its name to the good stuff. Soak up the region's rich history with visits to a vineyard, the Moët & Chandon cellars, and the royal city of Reims, the unofficial capital of Champagne where several French kings were crowned back in the day.
18 minutes from Paris
Paris's closest suburbs often play second fiddle to the city's intra-muros attractions, but you'd be a fool to miss out on Boulogne-Billancourt. Start with the Bois de Boulogne, Paris's western lung, filled with lakes and parkland, perfect for a morning stroll. Then drop by the three excellent museums: Musée Paul-Belmondo if you're into sculpture, the Musée des Années 30 for everything Art Deco and the Musée Albert-Kahn for wonderful sculpted gardens and collections of 19th-century photography. To get there, take line 10 to Boulogne – Porte de Saint-Cloud.
60 minutes from Paris
'Seriously beautiful' is how Vincent van Gogh described Auvers-sur-Oise in a letter to his brother Theo. This peaceful, charming hamlet is only 30 kilometres from Paris and has drawn all manner of influential painters over the years, mainly impressionists. Others who took inspiration from this picturesque spot include Charles-François Daubigny, Paul Cézanne and Camille Pissarro.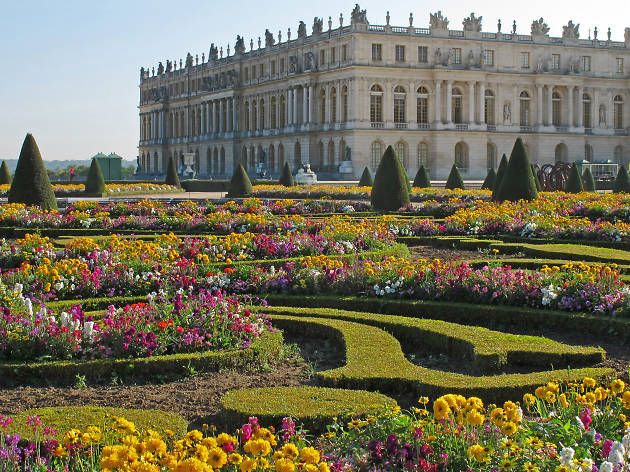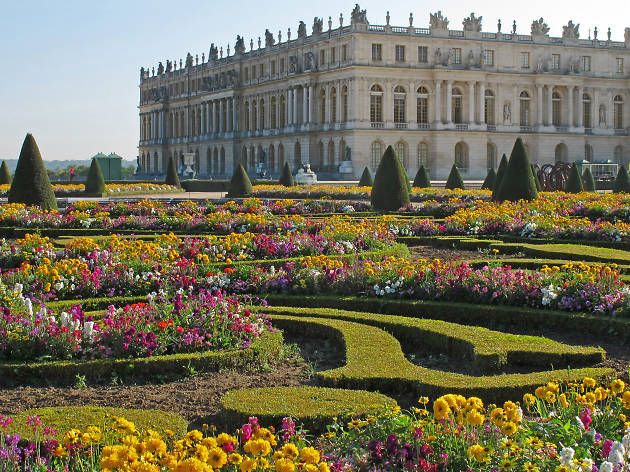 Photograph: Daniel Jolivet / Flickr
37 minutes from Paris
Versailles must be one of the most impressive royal residences in Europe. Transformed from hunting lodge to palace by Louis XIV in 1682, with the help of more than 36,000 craftsmen and labourers, its scale and grandeur are matchless. Whether you want to tick off the estate's headline attractions or discover little-visited corners in the grounds and beyond, this is an essential day out. Prepare to lose yourself in the gilded stucco wonder that is the hall of mirrors. And prance around the orange trees in the garden as if you're Marie Antoinette yourself.
19 minutes from Paris
Vitry-sur-Seine was once not quite a no-go zone, but almost – it's the largest town in the Val-de-Marne region (with some 85,000 inhabitants), famed for its social unrest and riots. But don't be scared away: this unseemly slice of suburbia has cleaned up its act, and now makes for a fun, artsy day out away from the pristine (and sometimes stuffy) offerings in central Paris. You'll find streets decorated with graffiti by street art collective C215, plus monumental outdoor artworks including Jean Dubuffet's giant 'Chaufferie avec Cheminée', an ode to Vitry's industrial past. Our top tip? Get a snapshot of French art from 1950 to the present at the trendy MAC VAL museum.
Photograph: guy_dugas / Pixabay
60 minutes from Paris
If you like your architecture gothic – and monumental – there are few better places than Chartres. Its 12th-century Notre-Dame cathedral, which sits to the south-west of the capital, has been granted World Heritage Site status by Unesco on account of its remarkable preservation (many of its stained-glass windows are original). Wander this medieval city's cobbled streets and you'll find some decent bars and restaurants, too.
Photograph: Liv G / Public Domain Pictures
150 minutes from Paris
If you've got a long day (or weekend) to spare, we suggest heading west to Normandy. This historic coastal region is probably best known for its involvement in the Second World War, with much of the war's legacy still visible. While you're there, explore the Caen Memorial Museum, the D-Day landing beaches and the breathtaking American cemetery, with its poignant rows of white crosses.
Photograph: Aurele17 / Pixabay
40 minutes from Paris
Royal France isn't all about Versailles, you know. Before that was built, the medieval Palace of Fontainebleau was home to Napoleon III (nephew of the famous one) and Louis VII, and was known as the 'Second Rome' thanks to its suite of rooms decorated specially by Napoleon I for Pope Pius VII. Visitors should also take a look around Château de Vaux-le-Vicomte, which was extravagantly landscaped by the same architect who worked on the Palace of Versailles.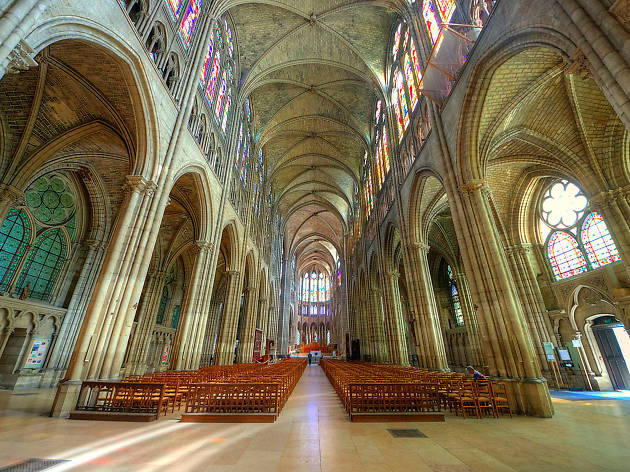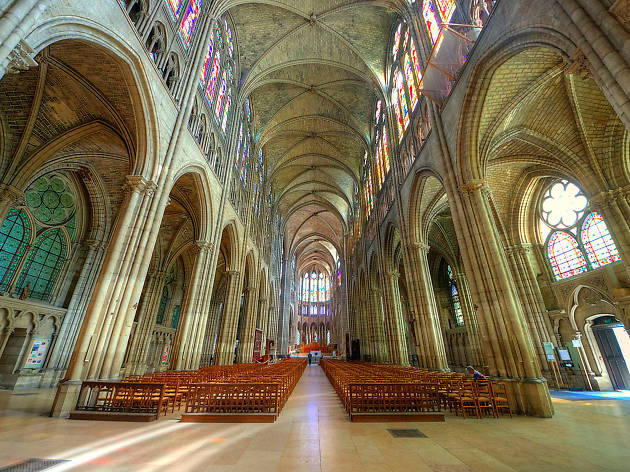 Photograph: Claude Attard / Flickr
11 minutes from Paris
The northern département of Seine St-Denis, aka 'Le 93', used to be the one that best fulfilled the negative image of the banlieue, with colossal housing estates like La Courneuve, Aulnay-sous-Bois and Sarcelles some of the most deprived (and crime-ridden) in France. There are still pockets that are best avoided, and the estates are still poor, but serious urban renewal projects have immensely improved things. Our advice? Go on a tour of the Basilica of Saint-Denis, home to the largest collection of funerary sculpture from the 12th to the 16th centuries.
Photograph: Max Pixel
25 minutes from Paris
The Domaine de Chantilly is one of the most enjoyable day trips north of Paris. The estate was the home of Henri d'Orléans, Duke of Aumale, who amassed one of France's greatest collections of precious books, paintings and decorative objects. Today, as well as admiring the château's galleries, you can visit the impressive suites, stroll the gardens and stop by the stables, now an equestrian museum. Round off your trip with a Chantilly cream-based dessert.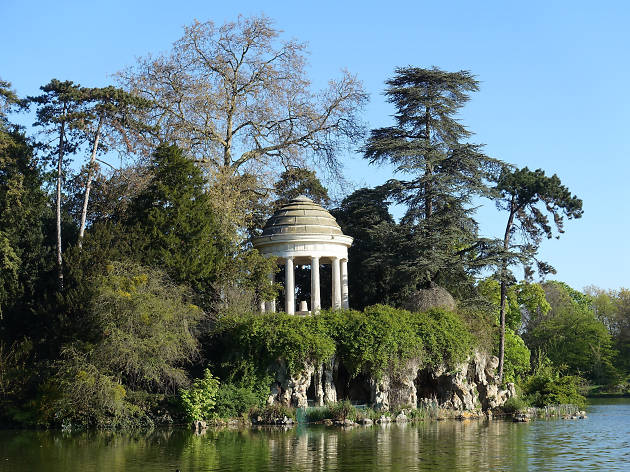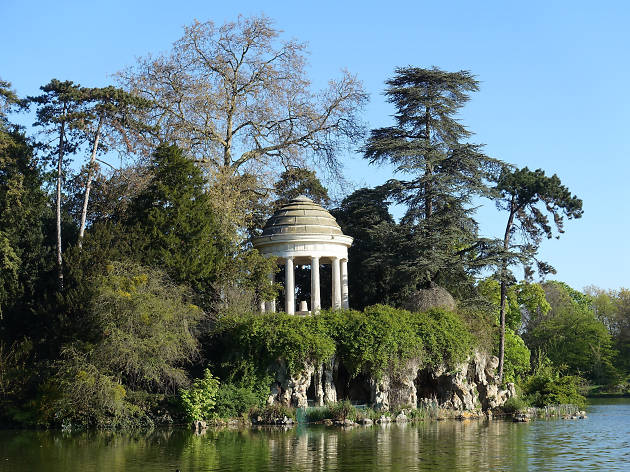 Photograph: Guilhem Vellut / Flickr
13. Montreuil and Vincennes
23 minutes from Paris
If you're a Paris old-timer, or just looking for a fresh angle on sightseeing, consider the City of Light's closest eastern suburbs, Montreuil and Vincennes. The former is famed for labyrinthine flea market, Les Puces de Montreuil, while Vincennes is home to the postcard-perfect Château de Vincennes, which contains Europe's tallest medieval dungeon, and the sprawling bois, replete with follies and lakes.
30 minutes from Paris
South of Paris lies the Parc de Sceaux, a beautiful yet little-known estate home to sprawling formal gardens and a small château. It's one of the most delightful weekend escapes from the city, particularly in spring when you can picnic beneath the cherry blossom. We highly recommend picking up a gourmet picnic of salads, terrines and Nutella éclairs, and reclining in the shade of the cherry trees at Bosquet Nord.
Got more time to explore the city?
Whether you're a first-timer or a Paris regular, the same goes – how do you even go about planning a day out here? You may not be able to fit them all in one trip, but these are the 50 attractions you absolutely shouldn't miss.