The Gift of Rain trail
This tourist trail, commissioned by Penang Global Tourism, has been designed by Su Aziz so you can experience 'The Gift of Rain' by Penang-born author Tan Twan Eng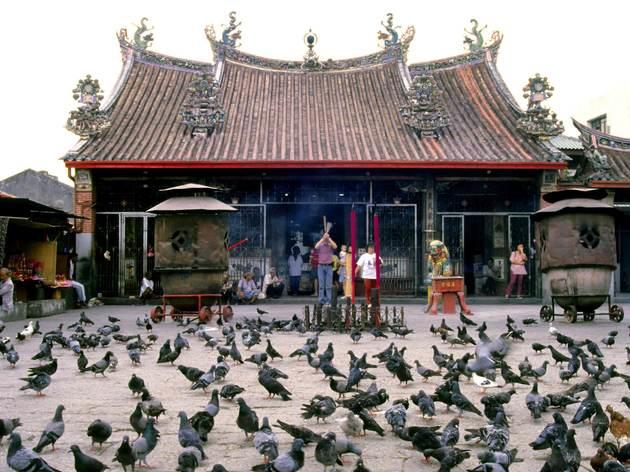 You're about to experience a tourist trail of Penang's northern coastline, its heritage-filled capital town and the island's highest peak. The trail's based on the first book by Man Asian Literary Prize 2012-winning author, Tan Twan Eng. A Penang-born living abroad, Twan Eng's novel is set in Penang during the Japanese occupation in Malaya in the early 1940s.
Published in 2007, the book highlights quite a number of what are today's important landmarks of Penang in forms of architecture and landscape. Within its fictional storyline and characters lay the intangible evolution of a multi-cultural society too. The book tells of the relationship between Philip Hutton, a mixed Chinese-English teenager, and his Japanese aikido instructor Endo-San, and how they're torn between loyalty to family, country and their own friendship when the Japanese invade Malaya.
On this trail, you'll get to know parts of Penang island mentioned in the book. From the moment you step on to the boat to absorb the sights, sounds and scents of Penang's northern coast line – fringed by Weld Quay, Tanjung Tokong, Tanjung Bungah and Batu Ferringhi – the book's venues and plot will begin to come alive.
The trail continues with bus and trishaw rides through Penang's streets bursting with heritage that backdrop the story and ends with a funicular train ride up Penang Hill. Through the streets, you'll witness the harmony of different cultures and beliefs mingling in one street and Straits Eclectic-style architecture of what used to be homes and businesses under one roof – through which vivid glimpses of what life must have been like in Penang can be seen.
Without a doubt, we'll guarantee a craving for all the local food you'll come across during this trail – from the mamak mee vendor on the corner of Armenian Street and Jalan Masjid Kapitan Keling to various Chinese coffee shops preparing a plethora of flavours for hungry office workers waiting for their lunch. To punctuate it further, the trail includes a seafood lunch by the sea, a drink of nutmeg juice by Penang Botanic Gardens and a steamboat dinner atop Penang Hill that will further enhance your experience and, we hope, deepen your admiration for our little island.

Note: This trail was initially created for George Town Literary Festival 2013 and hosted by BFM radio host and avid reader, Umapagan Ampikaipakan.