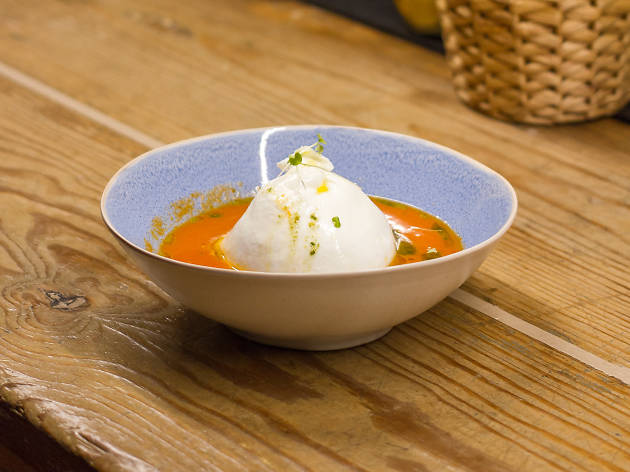 The best Italian restaurants in Porto
From delicious pasta to wood-fired pizzas, here are the best Italian restaurants in Porto
Whether you're looking for a break from traditional Portuguese food, you want to take your pasta-loving date to one of the city's best romantic restaurants or are just craving a crusty sourdough pizza, these are the best Italian restaurants in Porto.
The best Italian restaurants in Porto
Take one of Porto's most beautiful views, then add the area's best pizzas and the result has to be a success story, right? Italian-born Maria Paola Porru's Casa D'Oro includes a restaurant and a pizzeria. The upstairs pizzeria is a lot more relaxed than the more formal restaurant. There are plenty of Italian specialities to enjoy here, from the popular diavola pizza to the ossobuco alla milanese. And that river view is perfect for date night!
There's nothing like a real Neapolitan pizza. Antonio Mezzero is the pizzaiolo in charge of the masterpieces coming out of the wood-burning oven in this Matosinhos joint. It's tiny and traditional, even down to the red-and-white check tablecloths. And then there are the great pizzas, made according to Neapolitan rules: thin crust, thicker rim, quality toppings. Take our advice and order the Generale, with mozzarella di bufala. If you want some good Parma ham, order the Zíngara. You'll need to book, btw.
Portugal's first mozzarella bar was opened in Porto's city centre by chef Luís Américo. There are several varieties of the cheese on offer: fresh, bocconcini (ball-shaped, with a little more texture) and affumicata (smoked). You're encouraged to mix and match mozzarella varieties with vegetables such as purple leaf lettuce, Italian chicory or green lollo lettuce, and Italian deli stuff like Parma ham. If that sounds like a lot of hard work, there are also set dishes, such as chilled tomato cream with burrata, olive oil and basil, or the layered courgette with affumicata mozzarella, pepper jam and boiled pear. Cheese! Sorry, cheers!