101 things to do in Porto
Get your camera, your walking shoes and even your bathing suit — we are dissing the 101 things to do in Porto. What are you waiting for? Let's get going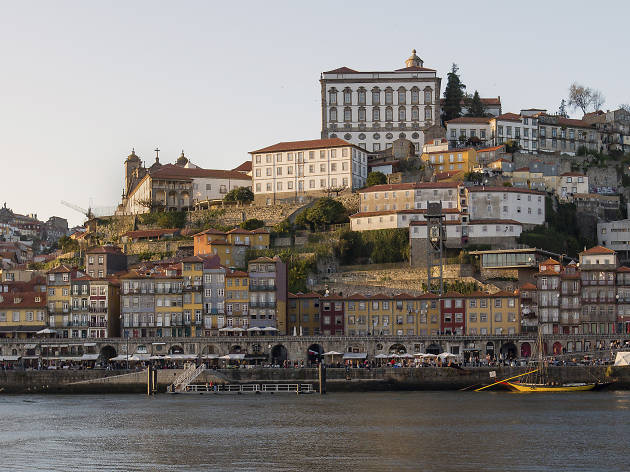 There's so much to do in Porto that it was really hard for us to chose the top 101 things to do in the city. These are all the mandatory spots. Enjoy the city, the river and even the beachs. One piece of advise? Start your day early because there is so much to see.
Done something on this list and loved it? Share it with the hashtag #TimeOutDoList and tag @TimeOutEverywhere.
Find out more about how Time Out selects the very best things to do all over the world.
Things to do
Attractions, Zoos and aquariums
Sea Life Porto is the biggest aquarium in northern Portugal and well worth a visit. It has sharks, turtles, octopuses, sea horses and other fascinating sea creatures. A must-see for the kids, of course.
An icon of contemporary architecture, the House of Music was designed by Dutch star Rem Koolhaas and inaugurated in 2005. It hosts an eclectic programme of shows and children's workshops, and has a top-floor restaurant with a great panoramic view.
Urban art
You have to enter this former factory and seek out the artists' interventions, but the effort is well worth your while to find a gallery lined with works by Portuguese 'writers' HBSR, Hium, Klit, Mars, Vhils, Youth One, Caos, Oker and Mr. Dheo and, over from London, Best&Ever.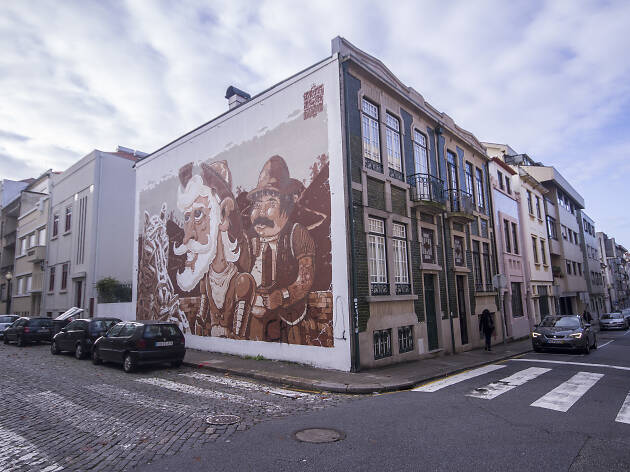 © João Saramago
There are plenty of works by Hazul around town, as well as from many others that have disappeared. One of the most iconic pieces is right in Rua Miguel Bombarda, with many art galleries. Take also a look at the mural by Tina Siuda on the Hotel Mercador and, further along, the D. Quixote.
Rua Miguel Bombarda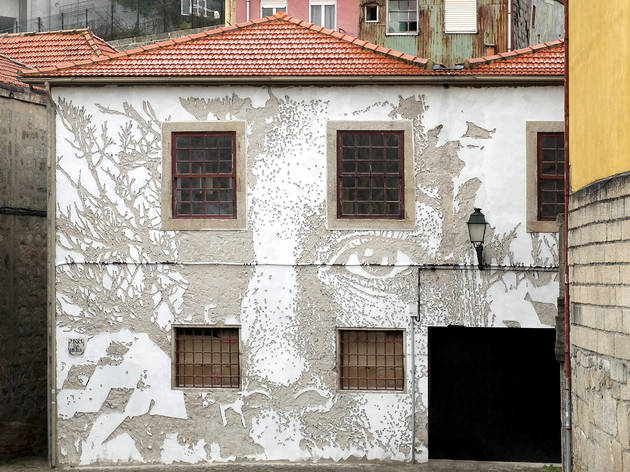 Vhils is Portugal's best known exponent of urban art, and already well known internationally. This is one of just two works of his in Porto and it is easily found. It features his signature style, with a giant face sculpted out of a building's façade.
Rua da Atafona/ Rua da Ancira, 6-8 (Miragaia)
Feed your Instagram with the old man on the wall
Frederico Draw, a famous Portuguese artist, chose this wall for strategic reasons: it is next to Ponte Dom Luís I (Dom Luís I bridge), so that the figure he painted welcomes all those who arrive in Porto from Vila Nova de Gaia. Wasn't it a great idea?
Avenida de Vimara Peres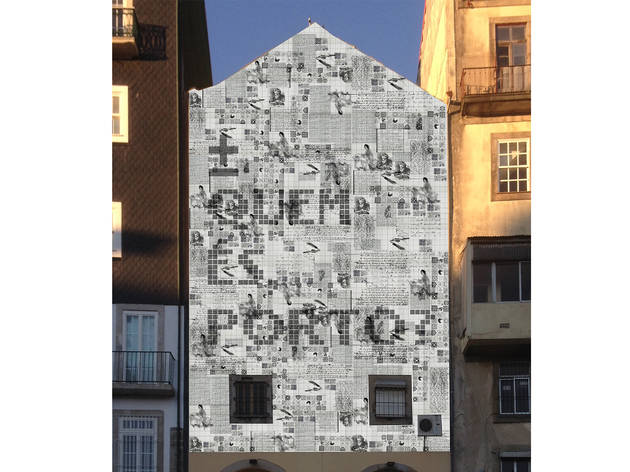 ©DR
Find the answer to the question "Who are you, Porto?"
This work is made up of 3,000 ceramic tiles contributed by dozens of participants, each of whom had four tiles to answer the question "Who are you, Porto?". The idea came from ±maismenos±, one of Portugal's most socially and political active artists.
Rua da Madeira
Beaches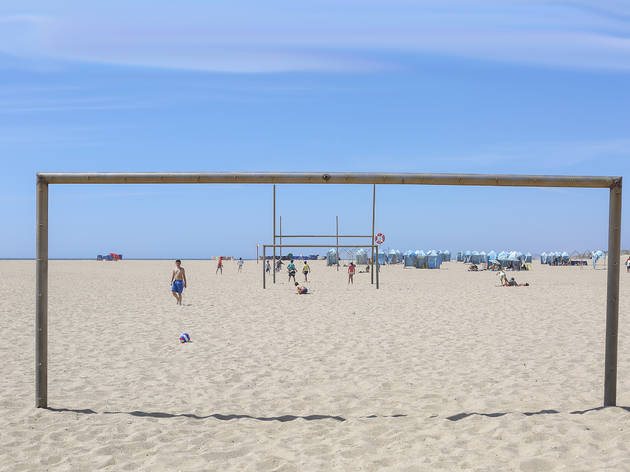 ©Marco Duarte
Aguda Beach, Vila Nova de Gaia (17km away)
By car: 20 min // By bus: 32 min
Spot traditional fishermen along the way, with their colourful boats and nets. On your way back, take advantage of the wooden boardwalk over the dunes and stop at Chez Maurice to enjoy a panini with an ocean view.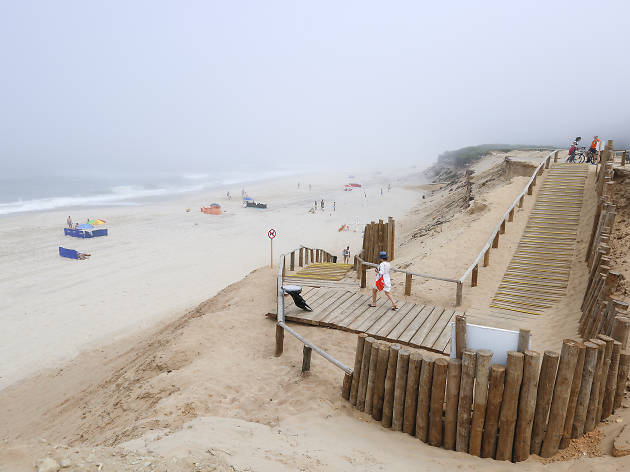 © Marco Duarte
São Pedro da Maceda Beach (35km away)
By car: 32 min // By bus: 46 min
If you've got wheels and want a leisurely day out, head for the Praia de São Pedro da Maceda, in Ovar. It's good for surfing and windsurfing, and there are stretches used by nudists. Don't say we didn't warn you.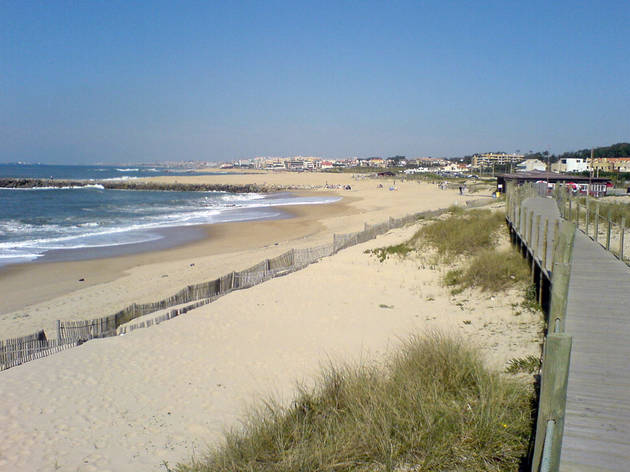 ©Artur Moreira
Pull out your body surfing skills
Canide Sul Beach, Vila Nova de Gaia (8km away)
By car: 16 min // By bus: 58 min
Vila Nova de Gaia's beaches are considered to be Northern Portugal's best, and Canide Sul beach is a perfect example. It's easy to get to, there's loads of space and it has lifeguards. Watch out for watersports fans: in the summer it's stiff with 'em.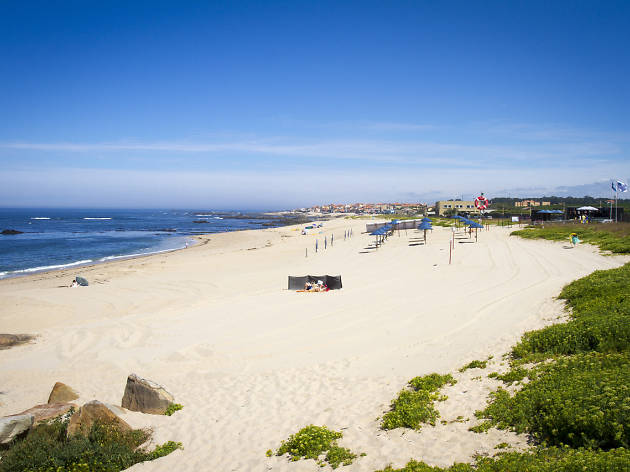 © João Saramago
Moreiró Beach, Vila do Conde (19km away)
By car: 30 min // By bus: 1h 15 min
Probably the quietest beach on this list – it doesn't even feature any massive building sites! Moreiró Beach is a typical family destination, for people after a fuss-free sunny day out. If you're some kind of unreconstructed sophisticate, there's a bar here too.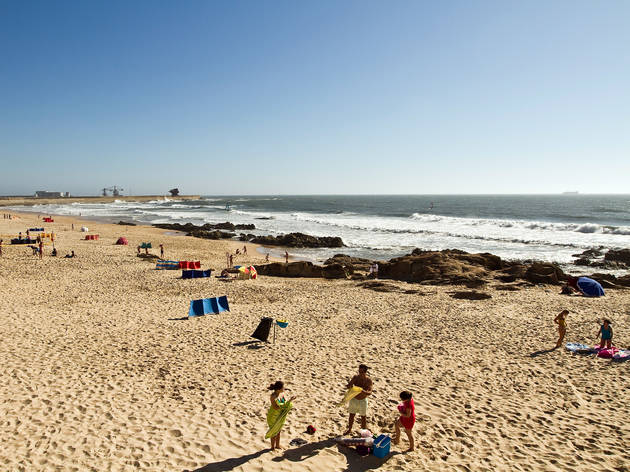 ©Luis Ferraz
Hit the sand for some people watching
Leça Beach, Matosinhos (13km away)
By car: 16 min// By bus: 15 min
The Leça da Palmeira beach is Matosinhos's most crowded – and the easiest to find, thanks to its iconic giant advertising sign, giving it the popular nickname 'Nivea Ball Beach': snappy! It's a hangout place for a younger crowd, but don't worry – there's plenty of room for everybody.