The 10 best cheap hotels in Prague
Book your stay in Bohemia without breaking the bank using our guide to the best cheap hotels in Prague
Although Prague has the broad range of accommodations you would expect in such a hugely popular destination, both cost and quality can vary wildly. Without being in the know, it can be tough to track down a decent deal, but thankfully we've done the legwork for you by pulling together this list of chic digs and discreet boltholes which pair luxury with thrift (not to mention proximity to some of the city's top attractions, museums, bars and restaurants). Whether you opt to lay your head in a cosy Art Nouveau architectural gem or to hire a captain's suite with Jacuzzi in an out-of-town botel, there are abundant options guaranteed to make your stay in Bohemia a memorable one.
Best cheap hotels in Prague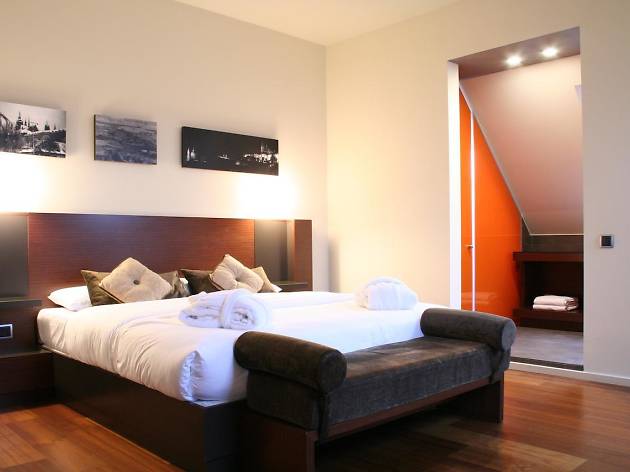 Photograph: Courtesy Booking.com
These days design hotels are de rigeur but 987, which has been in Prague for the past twelve years, surviving while their Barcelona and Buenos Aires branches have been forced to shut, offers fantastic value. The decor is sleek and stylish yet with the odd playful splash of colour; the breakfast buffet is piled high with mouthwatering pastries and other tasty treats; the location is convenient both for Prague's main train station and the Old Town sights.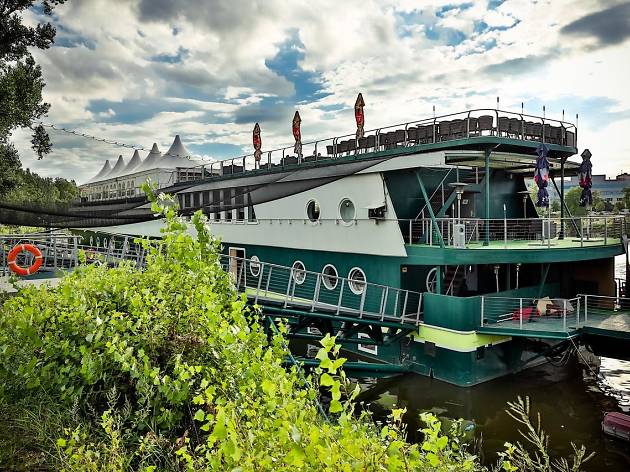 Photograph: Courtesy Booking.com
Moored within a golf iron's distance of a driving range, the Rohan Botel is not just for those looking to polish their handicap. Although not much of a looker from the bankside, the new management have spruced up the vessel's interior with contemporary décor and modern facilities like the two Captain's cabins equipped with jacuzzi style baths. There's also a wellness centre with a sauna; the restaurant serves up contemporary cuisine which you can enjoy on deck, weather permitting.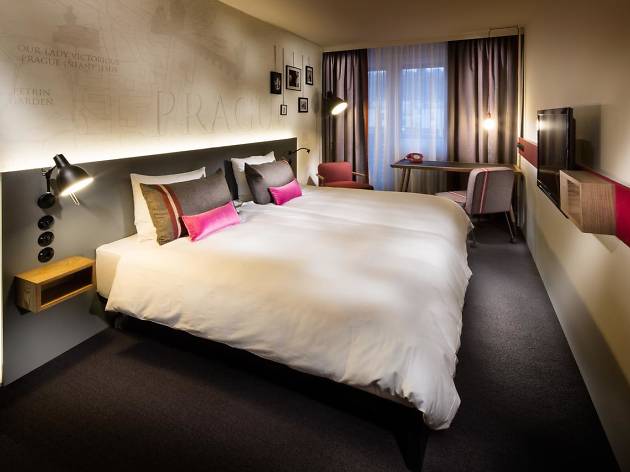 Photograph: Courtesy Booking.com
This German brand brings its uber-hip incarnation to Karlin, one of Prague's most vibrant up-and-coming neighbourhoods. The main lobby is all nightclub-style crepuscular lighting and squidgy sofas with a reception disguised as a cocktail bar. Brush up on your console skills by booking yourself a Player Pad room complete with Playstation 4 or go retro and ask for a pinball machine instead.
Photograph: Courtesy Booking.com
If you find yourself stuck on a shoestring budget, you could do worse than rest your head at Sir Toby's in the happening suburb of Holešovice. Housed in an elegant Art Nouveau building, this hostel has a handful of decent private rooms as well as its standard dorms; trams take you to the centre in just fifteen minutes. Musicians can negotiate a free stay in exchange for entertaining fellow hostel-goers.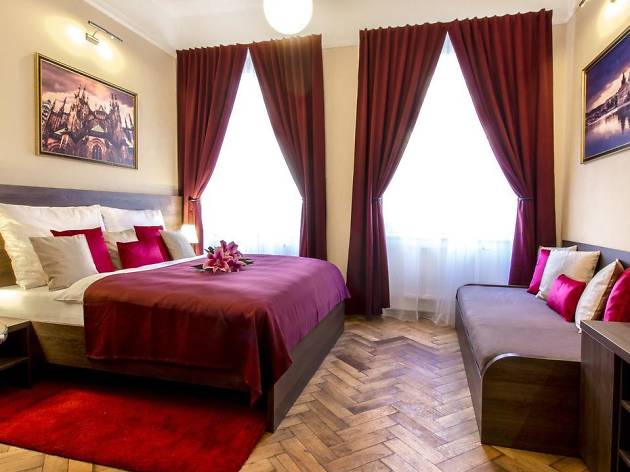 Photograph: Courtesy Booking.com
As far as visitors go, Letna, with its vast park containing a much loved beer garden with fantastic views, is perhaps Prague's best kept secret. Residence Milada is located at the heart of the 'hood, smack bang next to the best shops, bars and cafes this lively quarter has to offer. The apartments boast tasteful contemporary decor and are fully equipped offering great value at this price bracket; chill out in the neo-Renaissance apartment building's verdant courtyard or in the Garuda Indonesian restaurant a few steps away.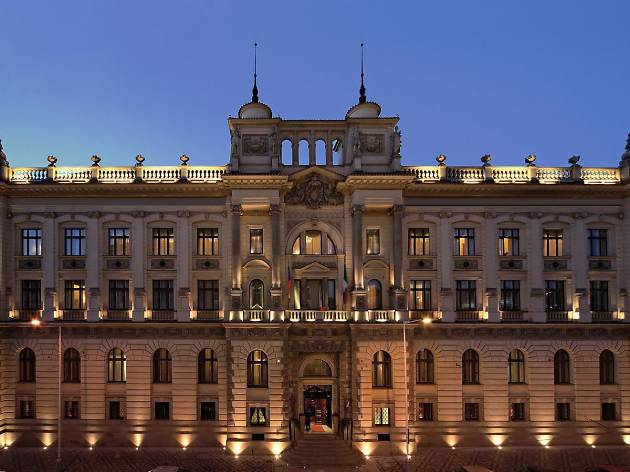 Photograph: Courtesy Booking.com
The recently rebranded Carlo IV, housed in a sumptuous Neoclassical former bank, has ample kerb appeal. Of course, this isn't a budget venue – the stuccos, frescos and antiques indicate that – but guests have free access to the superlative spa facilities, arguably the best offered by any hotelier in the city and making Carlo IV excellent value in this upscale category. The generously sized swimming pool located in the vaulted basement is perfect for chilling out after a day's sightseeing.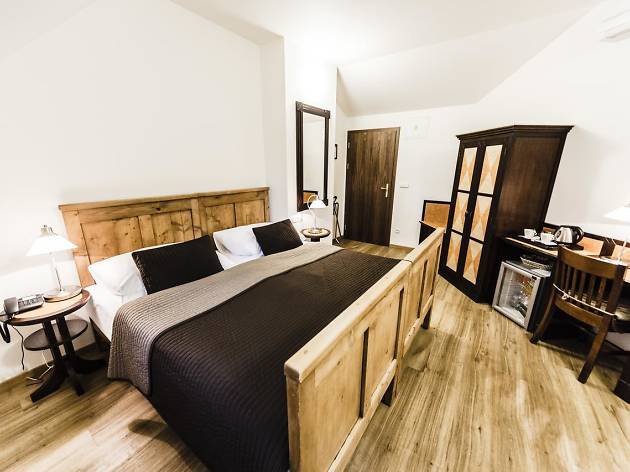 Photograph: Courtesy Booking.com
Archibald at the Charles Bridge
The questionable use of the article in the name may grate, but Archibald at the Charles Bridge offers plenty of bang for your buck: a decent hotel at an affordable price in a fab location: on picturesque Kampa Island next to that iconic bridge. Snag a double room with a river view: the sloping ceiling and exposed beams scream historic ambience and comes at a snip compared to those offered by similar establishments. Complimentary light snacks and drinks are available for guests to graze on between midday and 7pm.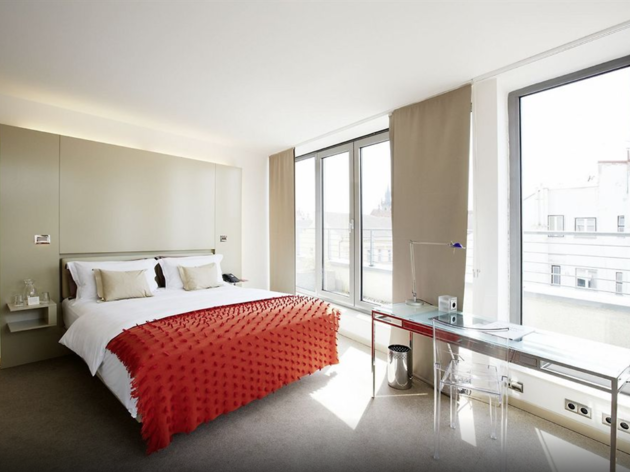 Photograph: Courtesy Expedia
No kitsch faux baroque interiors here: designed by renowned contemporary Czech architect Eva Jiricna, Hotel Josef embraces sleek minimalism while avoiding the blandness which frequently abounds in big brand chains. A short stroll from Old Town Square, one of Prague's first design hotels still offers plenty of bang for your buck. Look out for the striking glass and steel staircase in the lobby descending down to the floor below: it's one of Jiřičná's trademarks.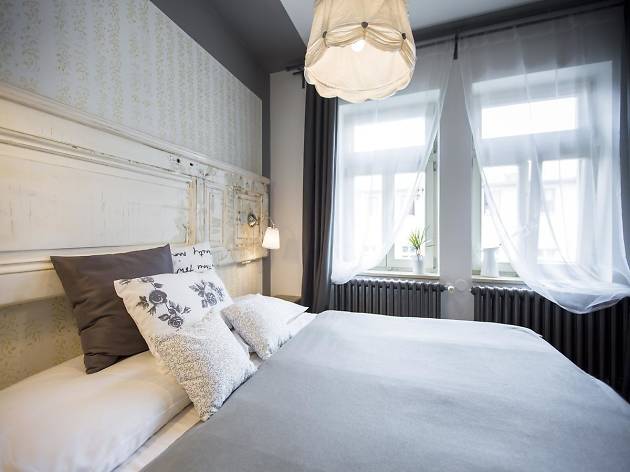 Photograph: Courtesy Booking.com
The Bohemian Hostels group (who also own Sir Toby's recommended above) score another hit with this budget hotel that feels anything but spartan. All rooms are ensuite and have funky décor with contemporary touches like the industrial style lampshade ubiquitous in hipster coffeehouses. Recent upgrades to the facilities include a basement spa which can be hired out by for up to four guests.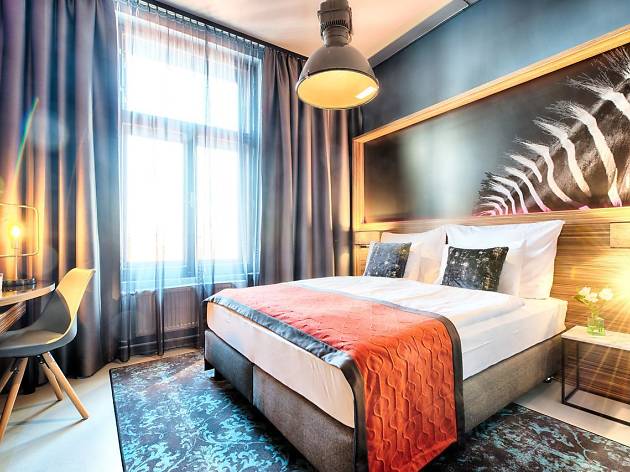 Photograph: Courtesy Booking.com
This building has seen many previous incarnations but NYX Prague is the Leonardo group's attempt to jump on the boutique design hotel bandwagon: expect therefore to find your room number illuminated in retro neon lighting and walls decorated with loud contemporary canvases to avoid big chain blandness. Plan your sightseeing schedule in the pleasingly bright colourful breakfast room meets bar in which light pours through a glass domed atrium; both Wenceslas Square and Náměstí Republiky are minutes away on foot.
Build a budget-friendly itinerary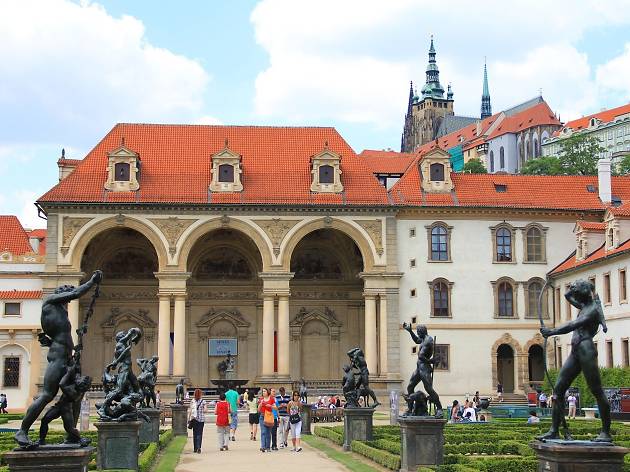 Prague is a city meant for meandering, with cobblestone streets tempting you in every direction.