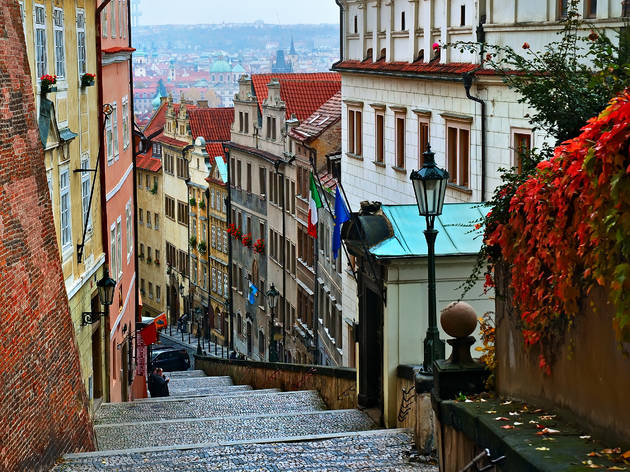 Your essential guide to where to stay in Prague
Get to know Prague's five most charming neighbourhoods – and find out the best things to eat, drink, see and do in each
As any visitor to the city quickly finds out, the grandiose River Vltava cuts Prague pretty much straight down the middle. But no matter which side of the Czech capital you choose, you won't be far from its very best restaurants, bars and things to do. The most visit-worthy attractions are dotted all around the city centre, with Prague Castle, for example, just above the romantic streets of Malá Strana and Vinohrady a few steps beyond Wenceslas Square.
Prague's excellent public transport network is easily one of the city's greatest assets. An affordable, reliable network of metro lines, trams and buses means you can stay basically anywhere in the city and still have easy access to the major sights. So skip the crowds, noise and inflated prices of the city centre and get to know some of the surrounding neighbourhoods. We're here to help you choose which one is right for you.
RECOMMENDED: Full guide to the best hotels in Prague
Looking for somewhere amazing to stay?
Following the fall of the Berlin Wall, much of the residential property in Prague's historic centre was swiftly converted into hotels. The result is that there's no shortage of accommodation options in the city, from luxury boutique spots near the city's top attractions to cheaper, more modest hotels elsewhere.