A guide to the 15 best nightlife spots in Prague
From five-story clubs to pubs where you can pour your own beer, the nightlife in Prague will change your life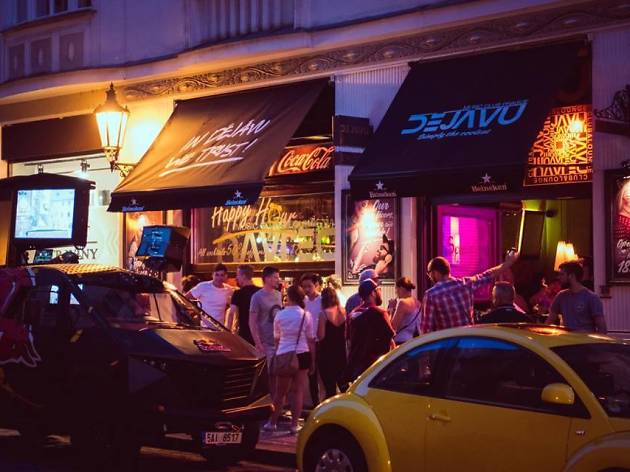 Welcome to Prague, where the beer is cheaper than water and everyone takes full advantage of the fact. The Czech capital might be one of the most underrated nightlife destinations in the world. While its museums and attractions lure their fair share of visitors, this is a city that's known for loving to party. You can spend months here without the nightlife scene ever getting old. From cozy bars to booming dance clubs, there is always something new to be discovered. If you aren't having a great time in Prague, you simply haven't found the right place. Once you do, you'll be pounding those Becherovkas and shouting na zdravi all night. Are you ready? Nightlife in Prague is going to rock your world.
Best nightlife in Prague
1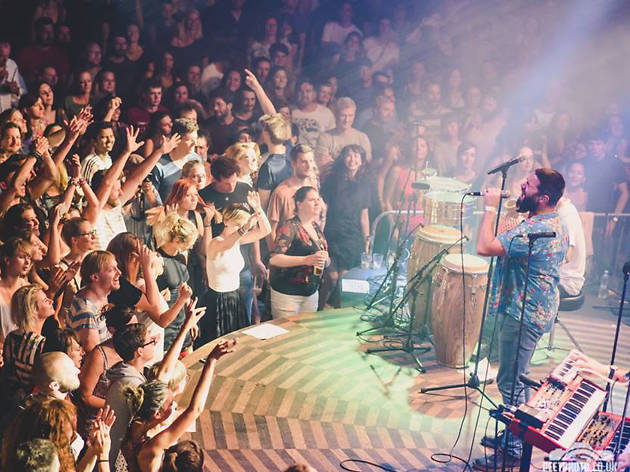 Located just off the hub of Wenceslas Square, The Music Bar located in Lucerna Palace is one of Prague's largest nightclubs. It boasts one of the more spacious dance floors in the city but it fills up pretty quickly. Make sure you don't miss their 1980s nights, where you can dance unironically to 'Never Gonna Give You Up' with people from all over the world. Lucerna also doubles as a concert venue, hosting some surprisingly big names.
2
Once your night has started getting a bit blurry, Chapeau Rouge should be your go-to nightclub. It might not look like much from the outside, but that's because you're only seeing it from ground level. Below ground lie several stories of bars and dancefloors. The deeper you go, the crazier it gets. For the wildest, sweatiest night out you could imagine, Chapeau Rouge is the spot to be.
3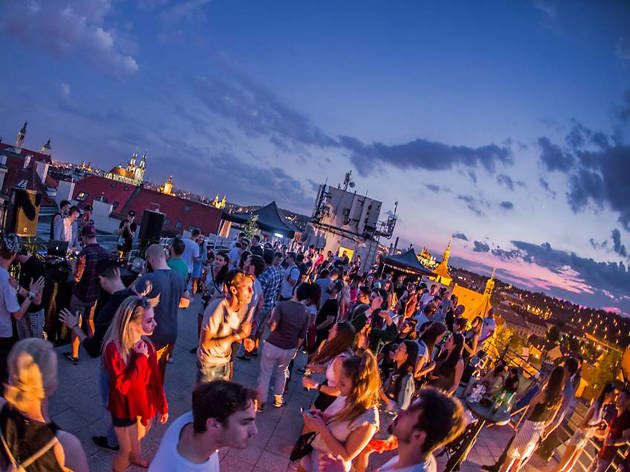 One of Prague's staple nightclubs, you can't go wrong with a night at Roxy. The atmosphere here is vibrant, and the club's interior – which features unique art and colourful decor – only adds to the ambience. The goal of Roxy is to 'revive the space of the music club through visual arts', and the synchronization of art and music here really creates a full sensory experience.
4
Photograph: JOHN LAMB - JAN BERANEK
A safe bet for any partier, Zlaty Strom is about as one-size-fits-all as it gets. Its location is one of the easiest to get to, right between Old Town Square and the Charles Bridge, in the basement of the Golden Tree hotel. With three underground dance floors, each with different DJs and different jams, you'll inevitably find something to vibe to. That's if you can manage to navigate the puzzling layout that often feels like an underground maze.
5
Some locals will tell you to avoid this place at all costs but there's a reason why Karlovy Lazne always has a massive line of eager partygoers outside. The five-story club claims to be the biggest music club in Central Europe. I mean, how many clubs have you been to that have elevators? It is equipped with a dance floor for seemingly every type of music. This makes it a safe bet for a big group that can be picky about what they want. There's also an ice bar inside. It's a bit of a tourist trap, with a 30 minute limit and a cover fee within a cover fee but, objectively, it's pretty damn cool.
6
With a name like James Dean, you probably won't be surprised to discover that this joint is a 1950s themed American diner. Everywhere in the restaurant you'll find touches of the era, from the 1949 fully functional jukebox to the Pop Art toilets and full-sized 1955 Triumph motorcycle. Thankfully, where most themed diners turn out cheesy, James Dean's feels authentic. Settle into one of the red vinyl booths for a filling American meal. Try the spicy Texas burger or Bubba Gump's grilled shrimps. Alternatively, soak up a hangover the next morning with the filling American breakfast (served 8am-noon).
7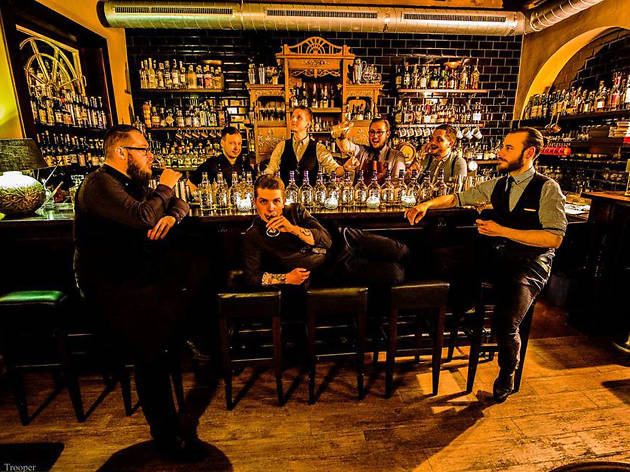 Hemingway Bar is one of Prague's top cocktail bars, if not the best. The bar is named after Ernest Hemingway himself, due to his love of bars and cocktails. Hemingway Bar keeps that love of alcohol alive, boasting a collection of more than 200 types of rum. More famously, this spot also offers a dangerously wide selection of absinthe. Hemingway is an essential stop for any Prague nightlife-goer.
8
It's got the vibe of a sports bar or a pub but its setting is far removed from any you've been to. U Sudu is one of Prague's cellar bars aka a bar in a cellar. It kind of feels like you're drinking in a dungeon, which is definitely an interesting setting. It is a cosy bar that is great for casual hangouts, as long as you aren't claustrophobic, that is.
9
Now, this is an innovative place – each table has its own tap to pour your own beer, keeping track of each table's consumption with a live leaderboard. You can see how your group stacks up against the others at the pub. If you've got that competitive fire in you, you'll find yourself pouring beer after beer just to get that Number One ranking. Although admittedly more of a touristy spot than local, The Pub is a great place to kick off any night out.
10
Hard to pronounce, easy to love. Hospudka na Hradbach is a great spot for cheap beer and priceless views of the city. It is much more local than the other beer gardens within the main city. It has no frills, no fancy decor, nothing too extra: just a stall that serves beer, a grill that serves food, and a wide open outdoor space on a hill overlooking Prague. On a beautiful summer evening, this is the one place in Prague that trumps all others when it comes to having a cold beer.
11
Every weekend Mecca is a mecca for deep house, techno and electronic music lovers. Despite not being in a central location, the three-story club is one of the most popular among locals and travellers alike. The extravagant interior is one of the flashiest you'll find in the city, and Mecca typically attracts a more upscale, well-dressed crowd. A mix of world-class performers and many resident DJs keep the party going until at least 6am so be ready for a wild night.
12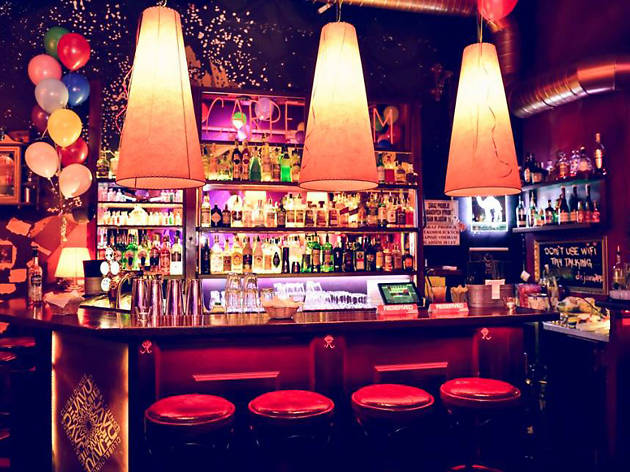 Dejavu is far from the biggest or fanciest club in Prague, but that may be why it is a local favourite. Dejavu boasts arguably the best bang for your buck when it comes to going out in this city. Considering its growing popularity and central location, the drinks are surprisingly cheap especially during their daily happy hours (or all-day Thursday 'happy days') when you can get most cocktails for less than £2.
13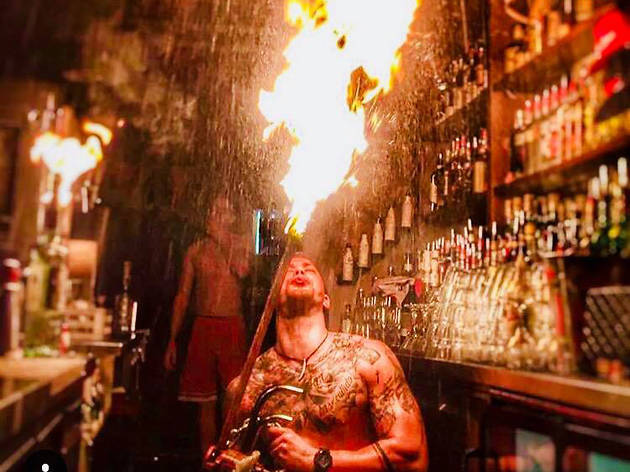 The biker theme of this club tells you all you need to know about the vibe to expect. For those looking for a different scene, the grungy, dimly-lit basement of Harley's makes for a hazy environment for a hazy night. The wide range of rock music playing all night is a stark contrast from the typical Prague nightclubs' lineup of Top 40 hits, trance, and EDM. It's got a great central location so walk on over and watch the bartenders put on a fiery show.
14
Drinking by the Vltava River
If you want to drink at the local hangout, grab a few beers and buddies and catch the sunset by the Vltava River. Go a couple of bridges down from the Charles Bridge and you'll know when your stop is. There'll be several groups of people sitting riverside as the sun sets over their beloved city. Not a bad place to kick off the night.
15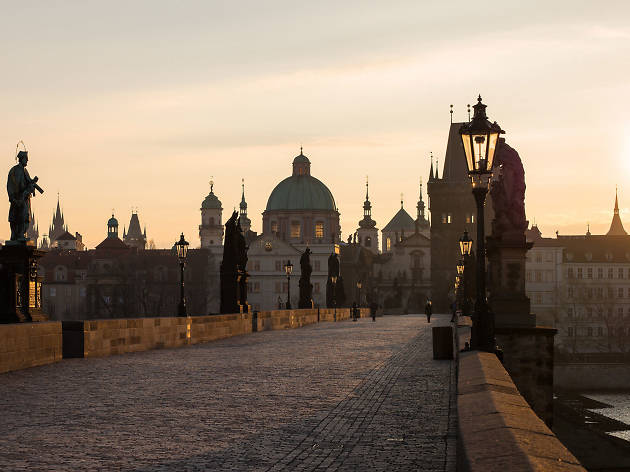 Photograph: Courtesy CC/Flickr/Roman Boed
Charles Bridge at Sunrise
You could do worse than ending a night watching the sun come up over Cahrles Bridge. Honestly, it's one of the most beautiful free things to see in the city and, during the small hours, you're likely to have the bridge totally to yourself. The metro doesn't start running again until 5am anyway, so you may as well work this dusky stop-off into your night out.
More places to party
The Prague bar scene today is multifaceted and best enjoyed by trying a different vibe every night — or several different vibes in the same night.