Heads up! We're working hard to be accurate – but these are unusual times, so please always check before heading out.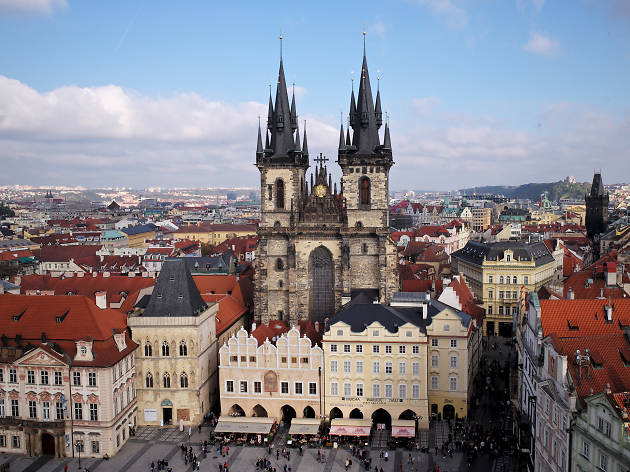 How to spend 48 hours in Prague
Uncover the city's offbeat gems, from scenic hilltops to historical sites and pubs during an awesome 48 hours in Prague
Split in two by the Vltava River, Prague's architecture and attractions retell the city's history as an intellectual and artistic hub throughout time, with certain sites tied specifically to notable individuals like the ever-popular Franz Kafka, Albert Einstein and famed art nouveau artist, Alphonse Mucha. Alongside the rich and complicated history woven throughout the city is the Czech Republic's national affinity towards beer bars, underrated restaurants and amazing nightlife.
You can take advantage of the daytime hours to experience Prague's intense history and museums, then find offbeat nightlife experiences to brag to friends about when the sun sets. Don't hold back when visiting—if you're only here for a short time, go all in to experience a little of everything Prague has to offer. This itinerary takes in some classic sites in Prague as well as unique things to do that should be on any visitor's bucket list.
48 hours in Prague
Photograph: Courtesy CC/Wikimedia Commons/Jorge Royan
Prague is serious about its cultural programming, and as such, you'll find that opera and ballet tickets are astoundingly affordable, especially for students. Some events at the National Theatre revive classic performances in their original formulas, and others take refreshing and modern risks with staging. Fear not: if you don't understand the language, the theatre has a real-time translator scrolling just above the stage. Check for performances and tickets online.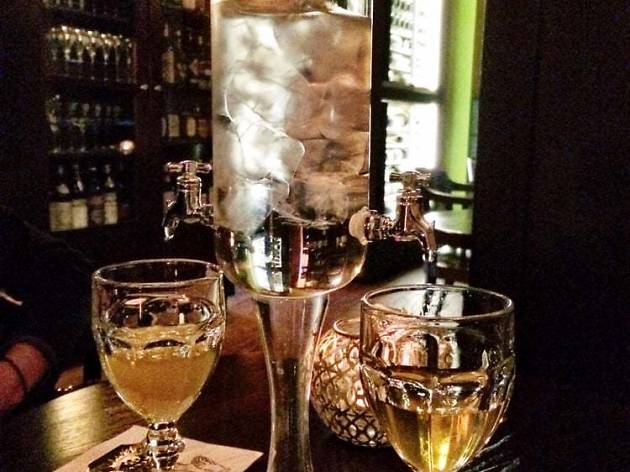 Photograph: Courtesy Yelp/Shilpa Y.
Just a short walk away from the theatre is Hemingway Bar. There are of course dozens of bars around the world dedicated to the prolific writer and noted cocktail lover, Ernest Hemingway. This one draws from his favourite liquors, like rum and absinthe, incorporating them into cocktails with subtle nods to the man's life and works. You can make reservations to avoid lines.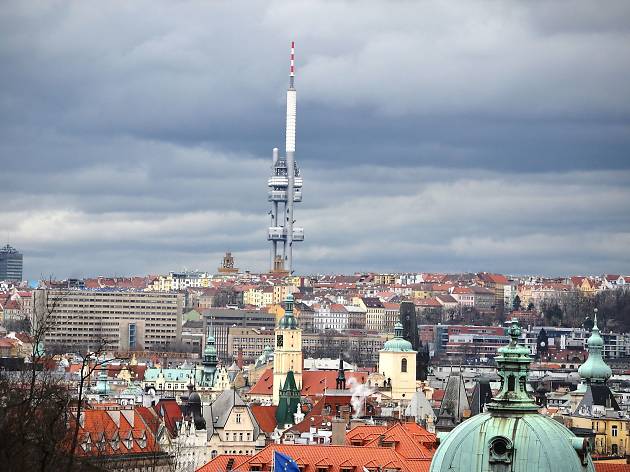 Photograph: Courtesy CC/Wikimedia Commons/David Sedlecký
Wake up early to catch morning views at Žižkov Television Tower. The tower was, in fact, long-hated by residents until the provocative contemporary Czech artist, David Černy put giant, faceless sculptures of babies crawling up the building (unsurprisingly, some still dislike the look). Though the building is undoubtedly ugly, it has an Observatory floor with three separate viewing platforms to see different angles of the city.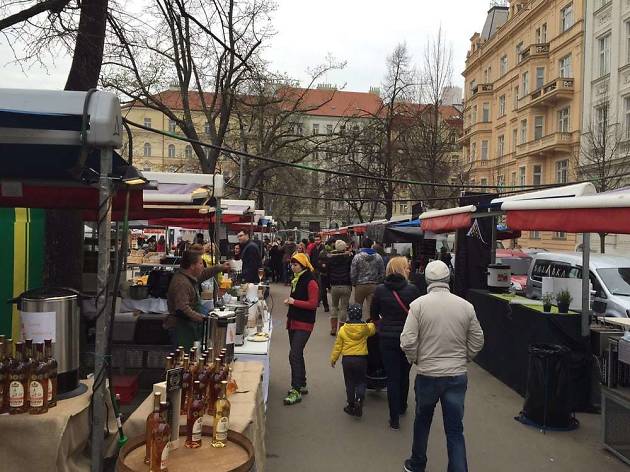 Photograph: Courtesy Yelp/Michael L.
Located at Jiřího z Poděbrad square is one of the most popular farmers' markets in Prague. Jiřak Farmers' Market pulls from local Czech farms, meaning an array of eats ranging from custard-stuffed baked goods, microbrews, berries and other seasonal fruit, and steaming trays of Czech fare like halušky, a sheep's-cheese dumpling dish often studded with cabbage and slab bacon. Once you've gathered your loot, you can park at one of the tables provided, or sit in the grass to eat, drink and listen to the music that sometimes comes with the market.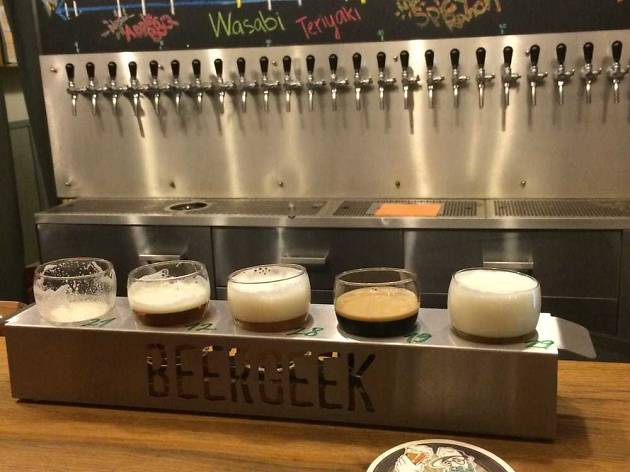 Photograph: Courtesy Yelp/Sophie F.
Near the market is Beer Geek, a shop and bar featuring 32 local and European microbrews on tap. They brew under their own Sibeeria Brewery label, and the staff is more than happy to walk you through the different offerings. They have bottles, too, if you want something to take back to your accommodations for later.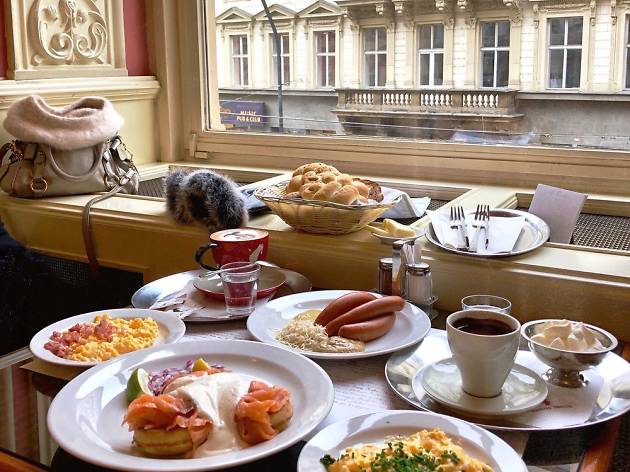 Photograph: Courtesy Yelp/Jia Y.
Take the train back to central Prague for dinner at Cafe Louvre. Cafe Louvre opened in 1902 and still stands: though it was shut down during occupation in 1948, the restaurant was revived just a few years after the Velvet Revolution in 1989. The cafe is a known hangout of writer Franz Kafka as well as Albert Einstein. It's also known for its season specials and classic Czech fare in a beautiful art deco setting. Here is where you order Czech-style gulaš with a traditional Pilsner Urquell.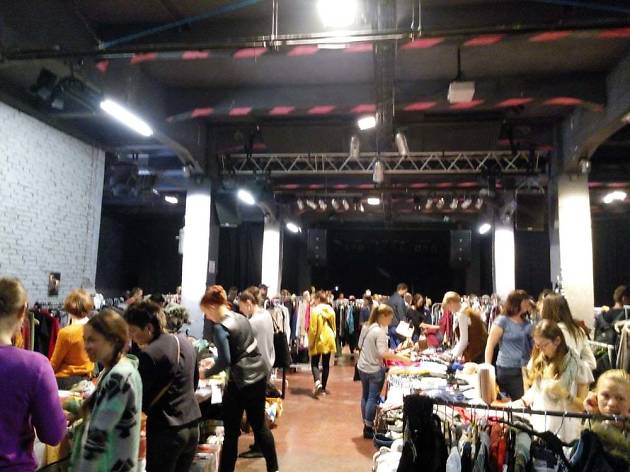 Photograph: Courtesy Yelp/Lenka R.
Getting to MeetFactory is undoubtedly a trek from wherever you're staying in Prague, but it's more than worth it. You can check online for their calendar of events, but in a nutshell, the nonprofit arts space acts as a gallery as well as a nightlife spot with contemporary theatre and musical performances. In terms of music, you'll see acts ranging from synths and DJs to R&B and European rap.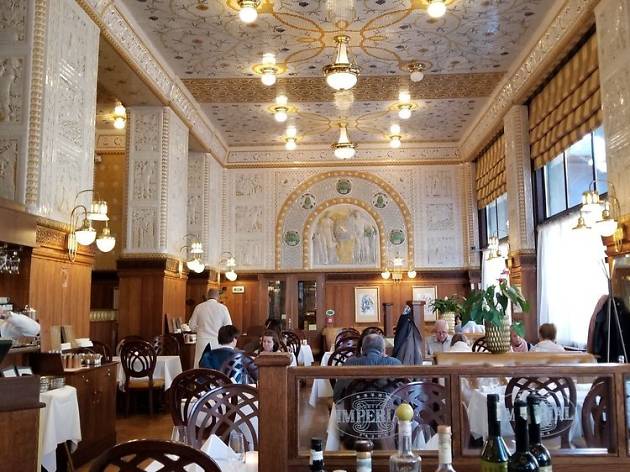 Photograph: Courtesy Yelp/Zita C.
Cafe Imperial is another architecturally gorgeous restaurant, a nod towards the city's art deco past, but one that caters specifically toward breakfast and lunch crowds. If you're missing home, you can find English, French and American-style platters, but try the sausages with mustard and horseradish for a kick to start the day.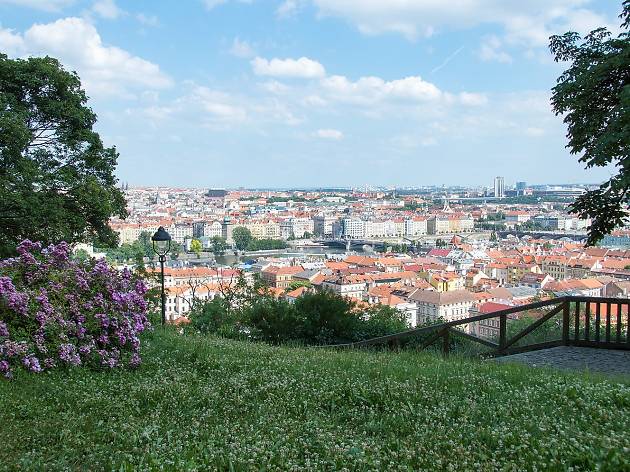 https://commons.Photograph: Courtesy CC/Wikimedia Commons/Sergey Ashmarin
From Cafe Imperial, take a short bus ride across the river to Petřín Hill. One of the largest park complexes of the city, Petřín Park's expansive greenery includes plenty of beautiful gardens to wander through as well as the Štefánik Observatory Tower. From there, you can see the entirety of the city sprawling from the base of the hill.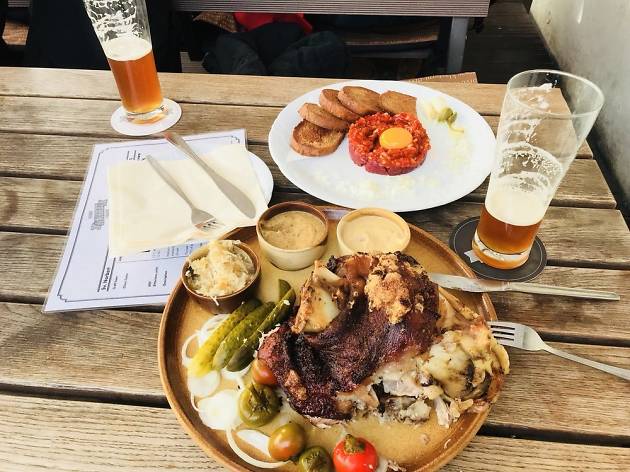 Photograph: Courtesy Yelp/Heihachiro K.
Climb down from the top of the hill to Strahov Monastery Brewery. Nearby the Prague Castle, the microbrewery is a part of the Strahov Monastery and like many other spots, is noted as a place where Czech intellectuals and artists stopped by for a drink. The entire complex was reconstructed in 2000, and its first beer since then, the St. Norbert, is still available alongside seasonal specials. You can see much of Prague from the Monastery while you drink.
Things to do on the cheap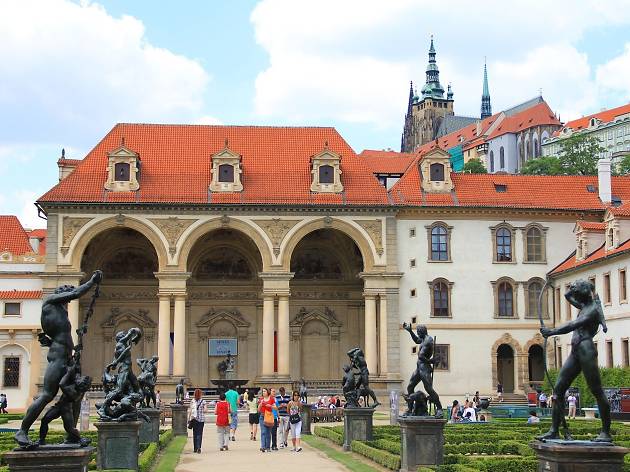 Prague is a city meant for meandering, with cobblestone streets tempting you in every direction.