Heads up! We're working hard to be accurate – but these are unusual times, so please always check before heading out.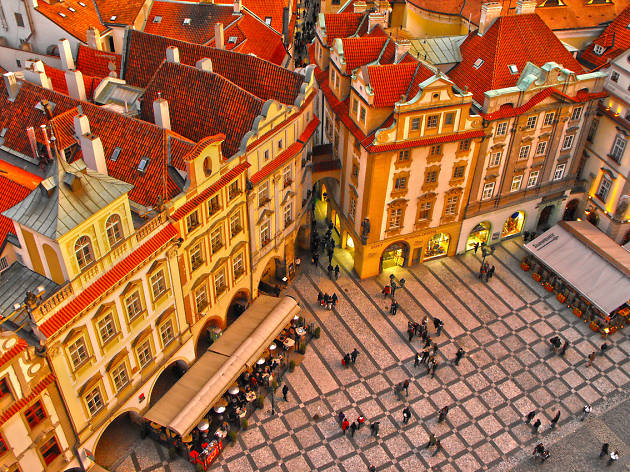 The 10 best free things to do in Prague
Explore stunning attractions and memorable activities with our list of the best free things to do in Prague
Prague is a city meant for meandering, with cobblestone streets tempting you in every direction and mischievous gargoyles waiting to catch your eye when you look up. The best part is that some of the most priceless, most memorable things to do in this mesmerising Bohemian capital will cost you nothing. From stunning art deco buildings to ancient hidden parks to outdoor concerts and regional gastronomic festivals (even some free museums and attractions), there's something for everyone. Create your own personal itinerary with our tips below—and don't forget to look up.
Best free things to do in Prague
It's not surprising that Prague was recently ranked #1 out of 50 world cities with the highest percentage (57%) of green space, regardless of population. One of the most popular parks is Letná, combining two local passions: outdoor activities and beer. Boasting a beer garden overlooking the Vltava River and the city, Letná is also a hotspot for rollerblading, tennis and petanque. Climb up past the skateboarders to the Metronome (former site of the world's largest Stalin monument!) for a fantastic view and to catch the free concerts playing below.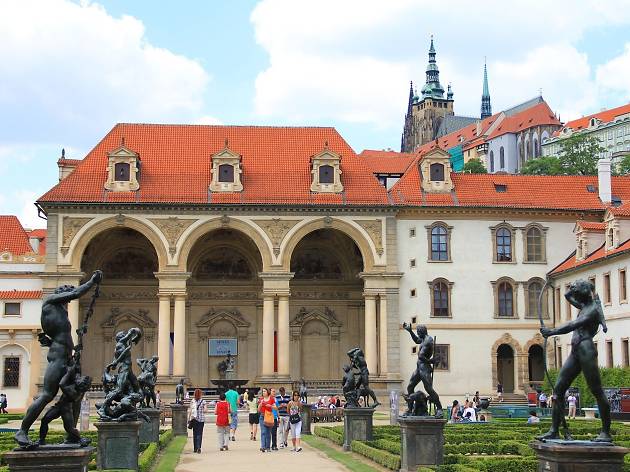 Near the Malostranská metro stop, the Wallenstein Garden (part of the Wallenstein Palace grounds) features peacocks, owls and well-shaped hedges, but also an eerie attraction--the Grotto Wall. Molded from stalactites, this 17th century garden wall may be grotesque, but it's hard to look away. Try to uncover the hidden code within the "faces", and you'll be the first to open the secret passageway that is said to exist. Open April through October, the park hosts free classical music concerts in summer.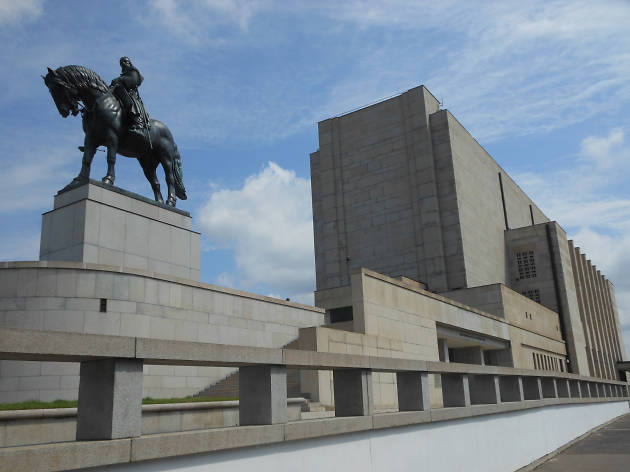 Photograph: Courtesy CC/Flickr/Royston Rascals
Atop this hill in the Žižkov neighbourhood stands an enormous monument to Hussite General Jan Žižka, the world's largest bronze horse statue. Get magnificent views from this mostly empty hilltop plaza. (Except on July 14, when Vitkov Hill hosts its sixth annual battle reenactment and medieval festival.) Afterward, drop into U vystřelenýho oka (The Shot Out Eye, referencing General Žižka), a true local establishment. Insider tip: To document the day, borrow a Polaroid camera for free (CZK 1,000 deposit) from the nearby Polagraph shop. You pay only for film.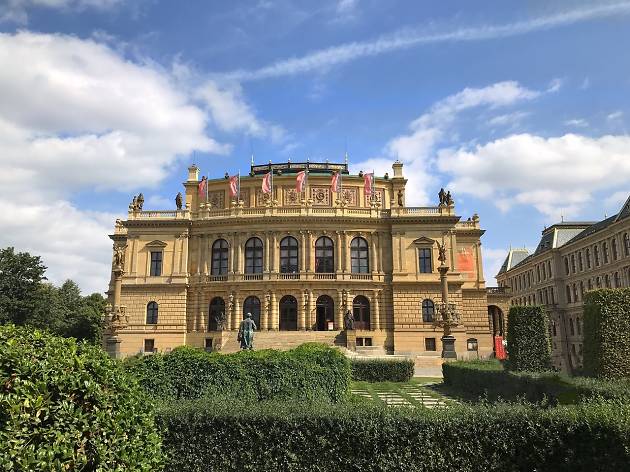 Sitting elegantly across the Vltava from Prague Castle is the Rudolfinum concert hall, home to the Czech Philharmonic. Aside from free building tours, concerts and dress rehearsals, you can view free art exhibitions at the upstairs Galerie Rudolfinum. The newer ArtPark downstairs (next to the gorgeous cafe) offers free kid-friendly workshops and a film series, all focused on exploring art. The grandiose steps of this Neo-Renaissance building are an inviting spot to relax and watch trams, people and boats float by.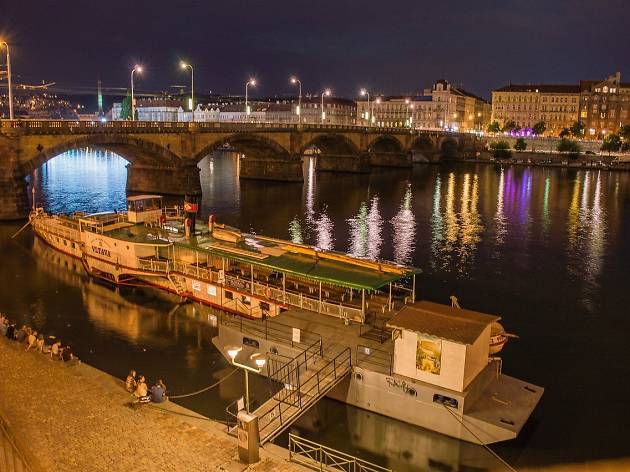 Prague has fallen madly in love with this riverside hang out. Check out the action with a leisurely stroll down the city's only "boardwalk," past packed boat bars and sidewalk beer vendors. It's also a good spot for sunset selfies with swans. Warmer Saturday mornings feature a busy farmer's market, but in winter, Naplavka stays alive by offering two sauna boats. Back at street level, pop into the very identifiable Dancing Building for a great view from the top.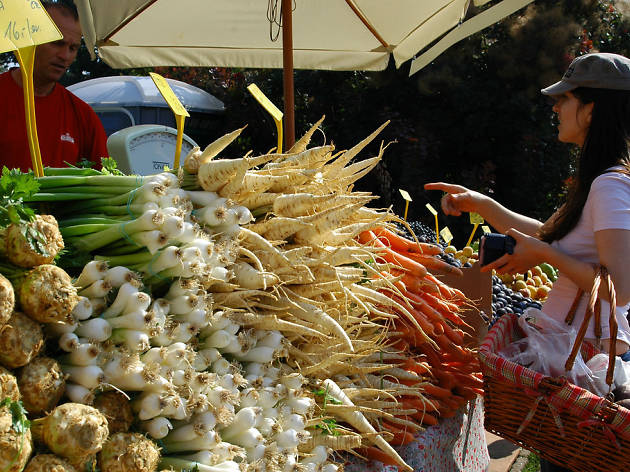 Photograph: Courtesy CC/Flickr/Tomas Kohl
In residential Dejvice, a 20-minute-walk from Prague Castle, you'll find one of the most indulgent farmer's markets in town. Open from 8 a.m. - 2 p.m. every Saturday, March - October, the bustling space with over 100 stands attracts locals and expats living nearby. Enjoy live music, grab free samples to add to your picnic on the grassy spaces, and when you're ready for a change of scenery, pop inside the nearby National Library of Technology, a real architectural marvel.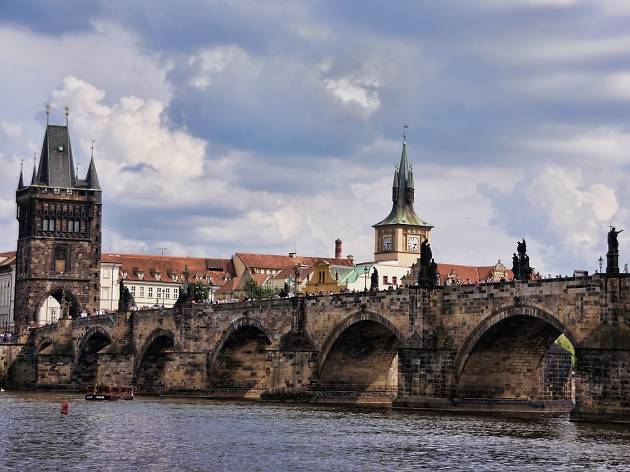 A few years ago, city officials wanted to charge visitors to cross the historical Gothic icon, but critics won out. So be sure to go while it's still free! To avoid crowds, cross right before bedtime or first thing in the morning; between midnight and 8 a.m. is ideal. After crossing, explore photography exhibitions or live music on leafy green Kampa Island, and take selfies with giant crawling babies—the work of ever-ironic Czech artist, David Cerny.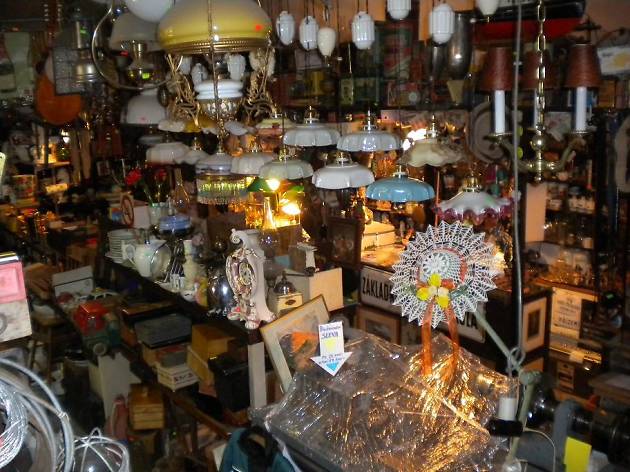 Photograph: Courtesy Bazar U Medvěda
Antikvariats are the local version of antique stores, though some specialise in books and other carry a more broad range of items. Browsing through the dusty, crammed shelves and narrow aisles of these little shops is like visiting a history museum. You'll mostly come across items from the 50s, 60s and 70s, including boxes of family photos and sent postcards, Soviet relics, Czech military uniforms, maps and flags, cameras, books, jewelry, porcelain dishes and obscure kitchen gadgets. Check out Vetesnictvi at Vítězná 12, Antique Bazar on Ječná 38 and Bazar U Medvěda on Kateřinská 15, but watch out for tourist trap antikvariats!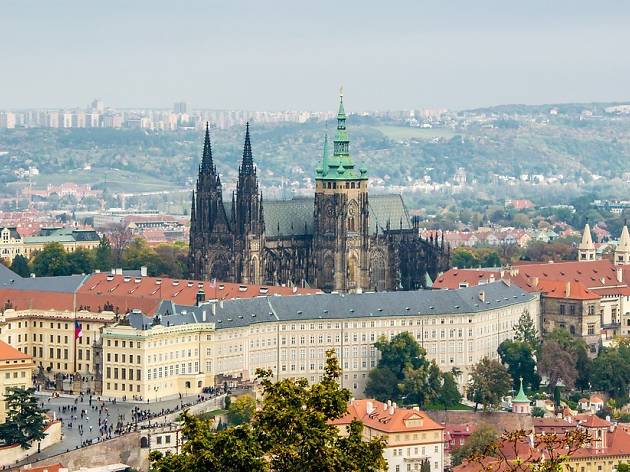 You can't leave Prague without a peek into Prague Castle and a glance up at the terrifying gargoyles of St. Vitus Cathedral. After the crowds, getaway to the peace of the Královský letohrádek (royal summer palace). From here, take the wooden stairs down into the Jelení příkop, or Deer Moat, and stroll toward the gate at the far end, where you can watch trams going up and down the hill.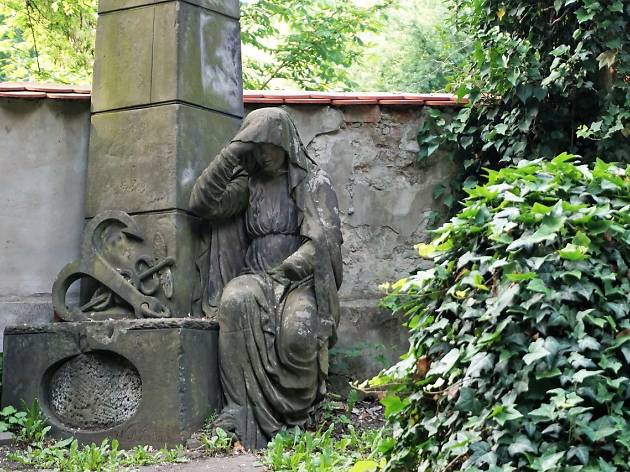 Although it's off the beaten path, the largest cemetery in the country is worth a visit. Within its vast grounds, you'll encounter giant mausoleums, art nouveau monuments covered in ivy and an educational trail to learn about the thousands (perhaps millions) of people buried here, including famous individuals like Jan Palach, a student who set himself on fire to protest the Soviet invasion.
Stay on a budget
Without being in the know, it can be tough to track down a decent hotel deal, but thankfully we've done the legwork for you by pulling together this list of chic digs and discreet boltholes which pair luxury with thrift.