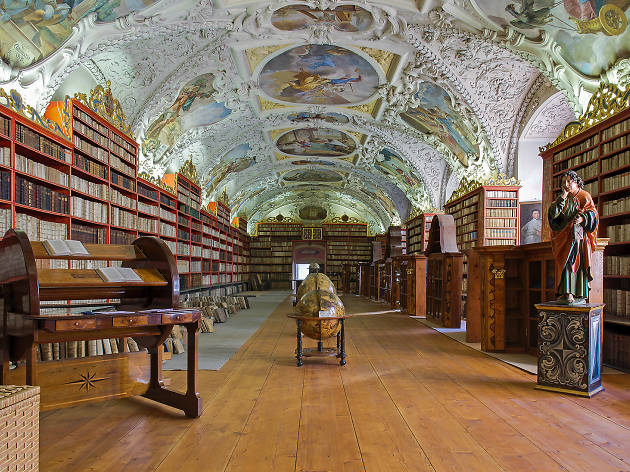 The 10 very best museums in Prague
Learn your way around Czech culture, art and history at one of the best museums in Prague according to us
Feeling learned? You soon will be. Whether you're a history buff, a literature fiend or a parent simply looking to entertain a restless kid, there's something for you in our pick of the very best museums in Prague. From its world-beating art scene to the political struggles of the 20th century, the City of a Hundred Spires has so many stories to tell – and that's reflected in its vast array of must-visit attractions and other excellent things to do.
You may prefer your Apple products to your Communist paraphernalia, but whatever you feel like wising up on, these are our 10 favourite museums in the Czech capital right now.
RECOMMENDED: Full guide to the best things to do in Prague
Best museums in Prague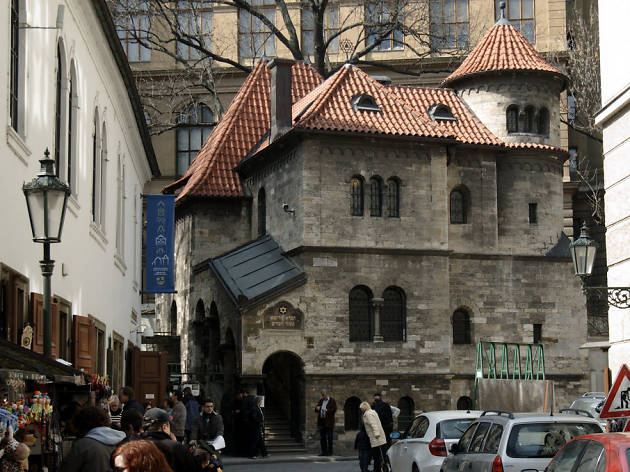 Photograph: Flickr / Marcel 'MadJo' de Jong
What is it? An array of sights with bittersweet roots in Prague's Jewish Quarter (Josefov). These long-established synagogues and cobblestoned streets were spared the destruction common throughout Central Europe because the Nazis intended to preserve the area as a 'museum of an extinguished race'.
Why go? To reflect on history. Wander among the 12,000 gravestones crammed into the Old Jewish Cemetery and spend a sombre afternoon observing the engraved names and children's drawings of the Holocaust Memorial inside the Pinkas Synagogue.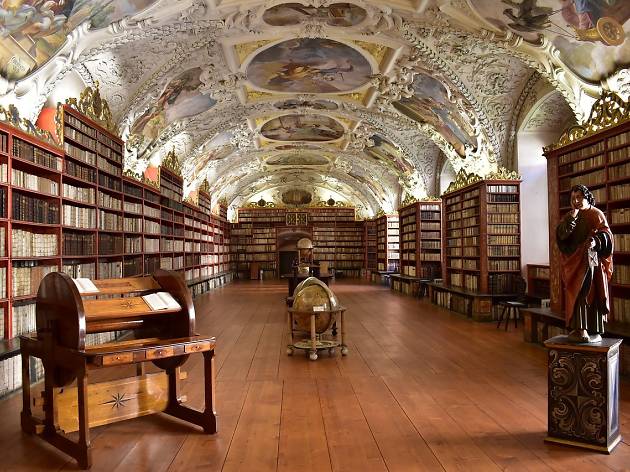 What is it? The striking Baroque Theological Hall, Classical Philosophical Hall and Cabinet of Curiosities inside the Strahov Monastery. This small display of beautiful things is conveniently near Prague Castle and the Strahov Monastery Brewery.
Why go? To photograph the two halls, which regularly make their way on to lists of the world's most beautiful libraries.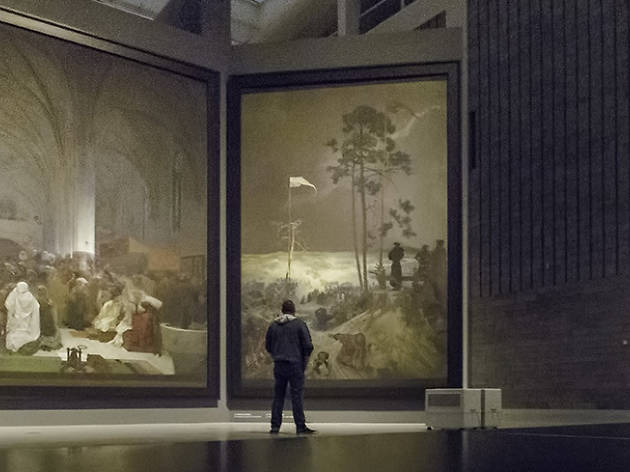 Photograph: Flickr / Richard L. Tanton
What is it? An overview of the life and work of Czech painter Alphonse Mucha. The collection includes theatrical posters that established his reputation in Paris alongside the more politically charged work that brought him back to (then) Czechoslovakia.
Why go? To admire this beloved Czech artist whose talent for curved lines and expressive women helped define the Art Nouveau movement. The gift shop is also a great stop for postcard-to-poster-sized souvenirs.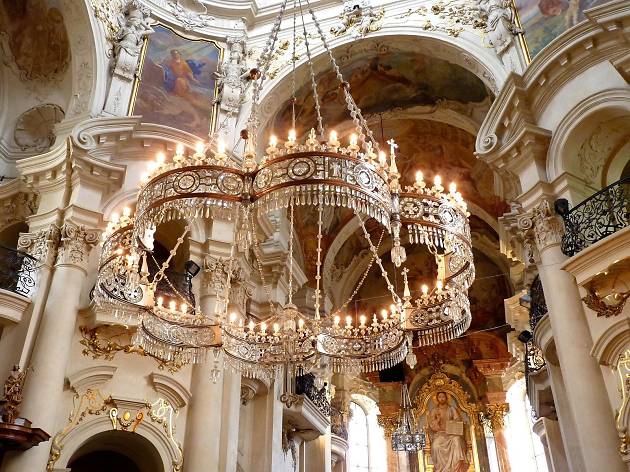 Photograph: Wikimedia Commons / Dudva
4. The Town Belfry by St. Nicholas Church
What is it? A multi-century survey of Czech life housed inside a Baroque bell tower. Exhibits span the daily life of an 18th-century tower warden, resistance during the Second World War, and a holographic re-enactment of spy activities that took place here during the Cold War.
Why go? The interactive history is good. But even better are the 360-degree views, both outdoors at the gallery level and from the top-floor spy windows.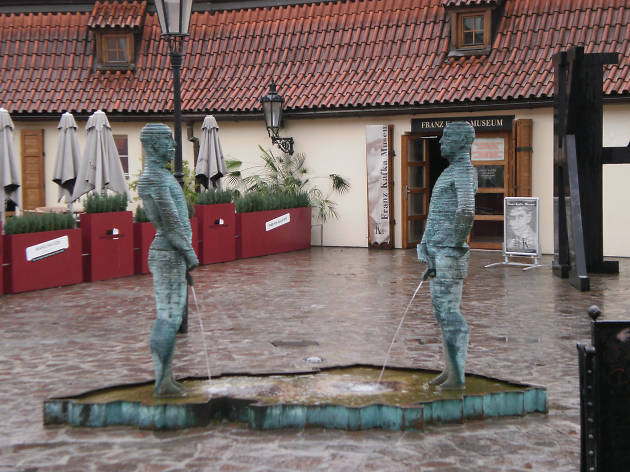 Photograph: Flickr / Mikel Santamaria
What is it? A dark, brooding tribute to the famously eccentric Czech writer. The exhibits are divided into an 'Existential Space' on the author himself and an 'Imaginary Topography' that explores the possible locations of unnamed places in his works.
Why go? Even if you don't step foot inside the museum, stop by the courtyard to see David Černy's infamous sculpture of two men pissing into a pool shaped like the Czech Republic.
What is it? A collection of artefacts, propaganda and multimedia exhibits that offer visitors a glimpse into Czechoslovak life under Communist rule from 1948 to 1989.
Why go? A recent move to the Náměstí Republiky area means you can't really joke about the museum's location any more – it used to be tucked between a casino and McDonald's – but has also increased the size (and brilliance) of this virtual trip back in time.
What is it? A memorial to the Czech soldiers who assassinated Reinhard Heydrich, one of Hitler's right-hand men. Displays include profiles of the men involved, the church basement where they hid after the attack, and bullet holes from the final standoff.
Why go? This story everyday heroes under an oppressive regime is inspirational, and recently caught Hollywood's attention – watch 2016 film 'Anthropoid' before visiting.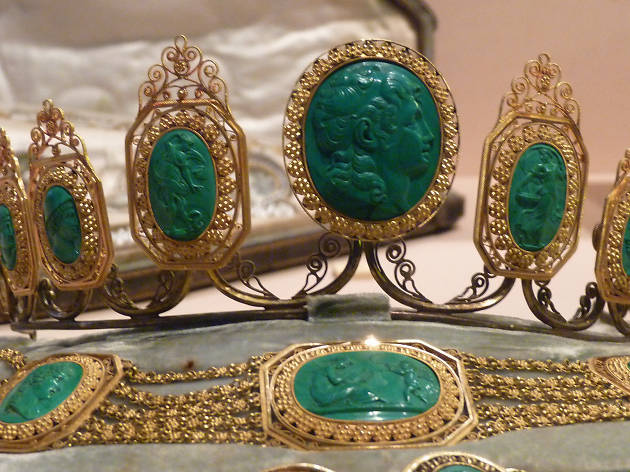 Photograph: Flickr / Damian Entwistle
8. The Museum of Decorative Arts
What is it? An elegant display of historic and contemporary crafts ranging from glass and porcelain to jewellery, clocks and toys. The permanent collection is often complemented by works from exhibiting partners like the Victoria and Albert Museum in London and Germany's International Museum of Ceramics.
Why go? Renovations completed in late 2017 have expanded the space and polished the surroundings of this sprawling tribute to art and design.
What is it? The largest private collection of Apple products in the world (complete with endearing tribute to Steve Jobs). Opened just off Old Town Square in 2015, it houses desktops, iPads, iPods and iPhones from 1976 to 2012, plus a detailed history of the founder's path from college dropout to CEO of Pixar and Apple.
Why go? For die-hard Apple fans who'll enjoy browsing early versions of the gadgets that now rule our lives. The pop art gallery of celebrity portraits in the basement is also worth a visit.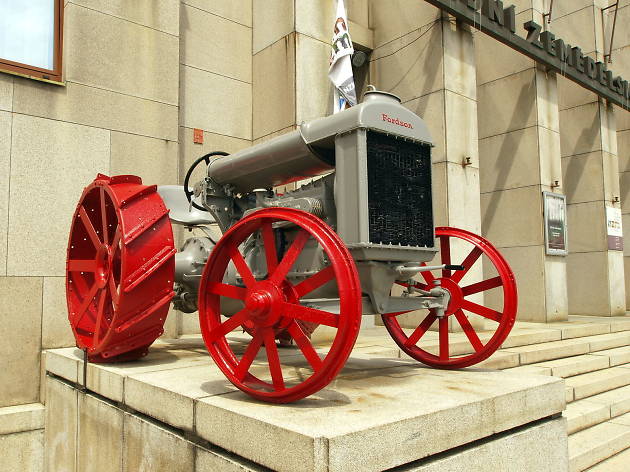 10. National Museum of Agriculture
What is it? A modern look at farming, forestry, fishing, food and all things outdoors through a collection more than 100 years in the making – the museum celebrated its centennial anniversary in 2018.
Why go? Agriculture may not have the most exciting reputation, but the interactive, family-friendly exhibits here make this a great choice when travelling with children.
Still need to tick off the sights?
Whether you want to spend the day standing in awe of the city's attractions, museums and architecture or wash those hours away in any number of restaurants and bars where the beer flows freer (and cheaper) than water, Prague has you covered.
Best selling Time Out Offers