The 15 best bars in Prague
The Czech capital isn't all cheap beer joints. You'll also find craft cocktails and wine galore at the best bars in Prague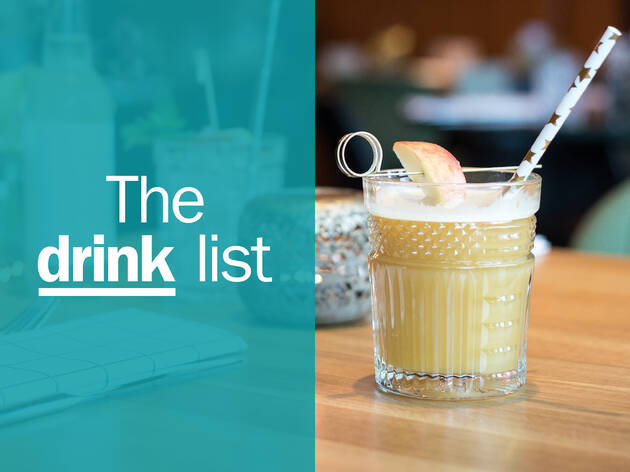 As in all great party cities, a night on the town in the Czech capital can mean many things. Most of the best bars in Prague focus on a specific drink – craft beer, local wine, speciality cocktails – and many cater to very specific crowds. In fact, going for a beer in one neighbourhood one evening, and another the next, can lead to really quite different nights out. But whatever you quaff and wherever you go, drinking in Prague is a laidback, leisurely pursuit – so feel free to sip slowly and savour your order.
For a traditional experience, pivo (beer) is the drink of choice. Look for domestic beers under 50 CZK and microbrews generally less than 85 CZK to avoid paying a tourist tax. Head to more intimate venues to sample wines from small producers, and if you're exploring the nightlife scene, expect mixologists at late-opening bars to take their art very seriously, creating unusual mixes from seasonal ingredients rather than serving so-so rum-and-Cokes. The crux is, you're in for an excellent time. And how hard will it hit your wallet? Don't panic – wine and cocktails run closer to, but still usually below, international averages when compared to the famously affordable world of Czech beer. Na zdraví!
Drank somewhere on this list and loved it? Share it with the hashtag #TimeOutDrinkList. You can also find out more about how Time Out makes recommendations and reviews bars.
Feeling peckish? Here's where to head next...
Fine dining in Prague used to be limited to a couple of tired mainstays in the centre, and finding a salad on a menu was like hunting down a white whale. Now the food scene in the City of a Hundred Spires has diversified and boomed, all without losing its down-to-earth spirit.