Where to eat truffles in Sydney
Once a rarity exclusive to the faraway foodies of Europe, Australia's homegrown truffle scene has exploded over the last two decades thanks to dedicated truffle farmers in Tasmania, NSW and Western Australia (as well as their cute truffle-sniffin' pooches), allowing chefs to bring this aromatic delicacy to our tables in increasingly creative forms. The valuable little fungus grows almost exclusively at the bases of hazelnut and oak trees a few inches under the earth. As this year's season kicks off we've rounded up all the places for you to indulge in these valuable little fungi and Sydney's true winter heroes. Why stop at the restaurant? You can have your own truffle delivered to your door in just 48 hours. Pay day still far away? Try the 70 best cheap eats in Sydney.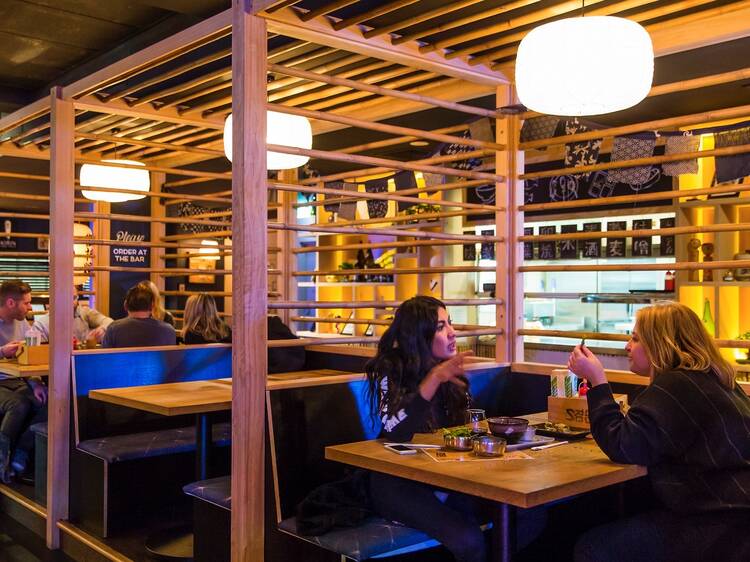 Where to sober up in Sydney
There's nothing like the harsh reality of the last call to make you realise how hungry – and perhaps how tipsy – you really are. Sometimes the only way to sort yourself out and curb tomorrow's hangover is to treat yourself to a feast. Whether you prefer sweet, salty or spicy, we're here to help keep your hangover at the helm with a cheat sheet for a satisfying late-night meal in Sydney that'll bring you back to your senses. For your last stop of the night, head to one of these conveniently located venues open late enough at the end of the week to cater to your post-party needs. They're within walking distance of some of Sydney's best pubs, clubs and entertainment hotspots.  In the morning, seek out the very best breakfasts in the city, then let the liquor seep out of your pores as you stumble around the most gorgeous walks in Sydney. RECOMMENDED: The 16 best cheese-based dishes in Sydney.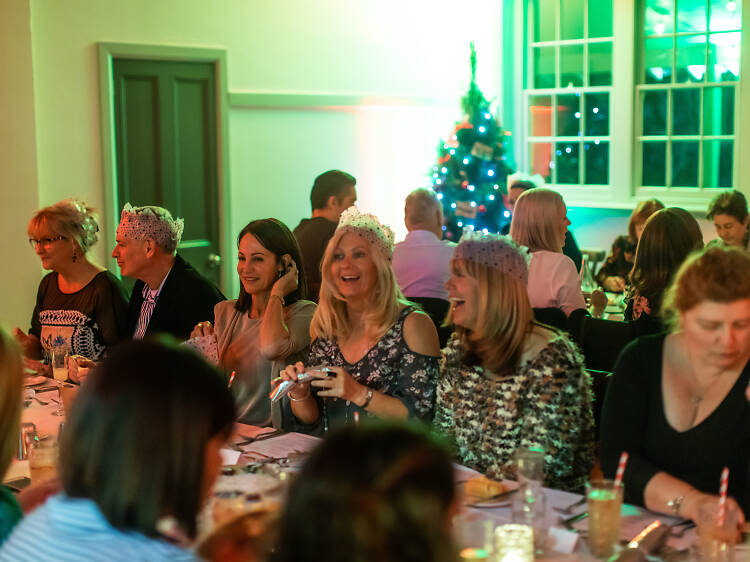 Where to celebrate Christmas in July in Sydney
We may never see a snowy Christmas in Sydney, but now that it's finally cold enough to warrant jackets and boots, we're getting on the warming winter roast train. We've found eight Sydney venues hosting Christmas in July celebrations, so you can finally rock that full Santa get-up, belly and all.  This confused calendar event is for those who want to enjoy the age-old tradition being a Christmas glutton without having to suffer the body shock of eating a steaming hot meal in the middle of an Australian summer. Many of these Sydney events require a contingent of feast-goers to ensure there are plenty of people to carry the Christmas food load and make it merry. So bring the whole family or a gang of homesick European expats and carol the night away. For particularly frosty nights, head to these pubs with fireplaces or Sydney spots serving mulled wine. RECOMMENDED: Places to sober up in Sydney.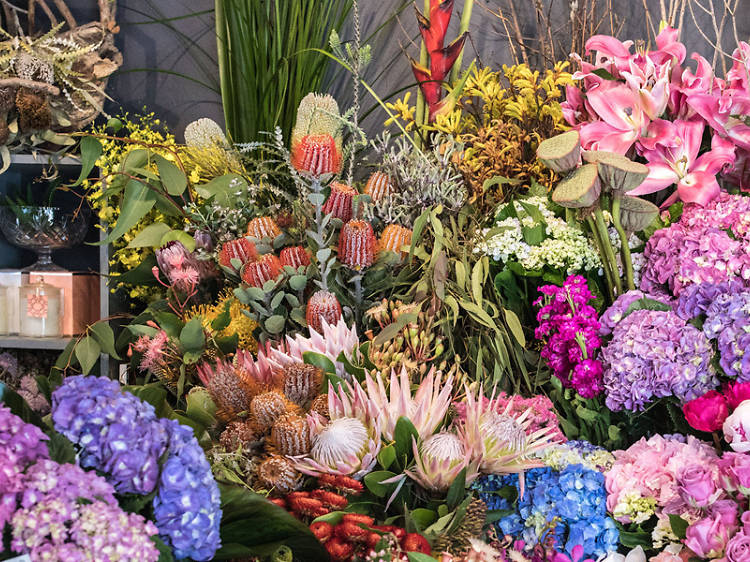 Wild Lotus Florist
Jess Bernauer opened her shop aged 20. Ten years on, she's still the proud owner of Wild Lotus Floral Design, a small but thriving florist that caters to a dedicated clientele stretching from Palm Beach to the Hunter Valley.  Nestled in the sleepy beachside suburb of Newport, Wild Lotus is run by father-daughter duo Jess and Kel Bernauer, who have a reputation as one of the most personable teams on the Northern Beaches. In an area where community is everything, the pair have built a loyal customer following, and many fill their homes with Wild Lotus flowers year round.  This tight relationship with the locals does more than simply lift a living room with pretty petals, the Bernauers are also saving marriages. "You might get a husband come in buying something for his wife and he has no idea," says papa Bernauer. "They'll say 'I want a bunch of natives' and you know that that's not what she wants." "Our style is lush and full," explains Jess Bernauer. "We like to use lots of different tropical foliage and interesting textures. In the city you see a lot of bouquets that don't have much foliage, they're quite minimalist."  The front window at Wild Lotus is a great representation of the store itself: a big, unique spirit that dominates a rather small space. Right now the display is full of silk cotton-tree branches and native wattles with hidden gems like their winter peach blossoms on show at the back – one of the owner's favourites. What sets the store apart is a culture of fami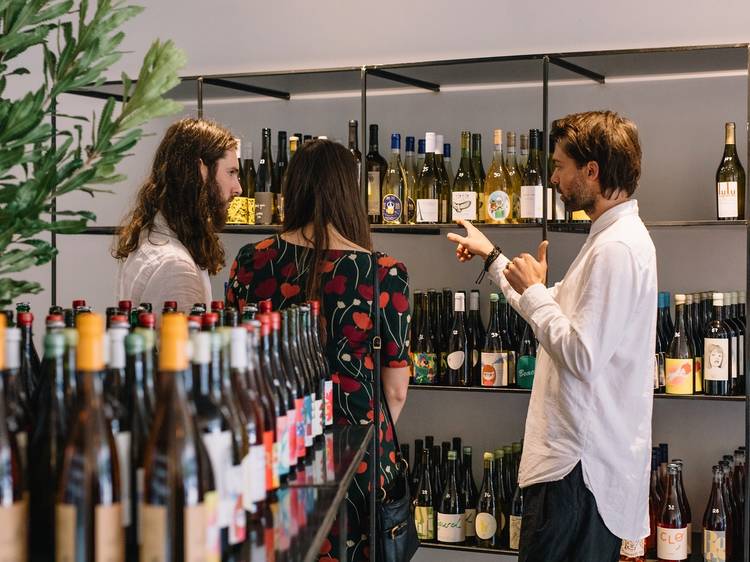 Winona Wine
Four Manly locals with a deep love of minimal intervention wine are bringing the natural wave north with the opening of Winona Wine. The united forces of arts writer Elli Walsh and muso Cam Walsh, with restaurateurs Luke Miller (Chica Bonita, Sunset Sabi) and Bo Hinzack (Roller's Bakehouse, Showbox Coffee Brewers) have opened Manly's only dedicated natural wine shop.Tucked just a few blocks back from the Manly Beach front, Winona is a unique addition to this coastal neighbourhood in Northern Sydney. And it's not just about the wine, either. Miller has noted that at times it has been difficult to find all the ingredients for a Negroni from some local bottle shops. That's why they're introducing products like a natural vermouths from Partida Creus MUZ and Lucy Margaux, plus Regal Rogue. There are also junmai sakes and organic beers (try a 'spontaneous fermentation' from Tasmania's Two Metre Tall), along with a hefty selection of lesser known wines from producers like the Other Right and Le Cave des Nomades, made with zero or minimal chemicals like sulphide (the nasty stuff that brings the headaches). It's a welcome change of pace for an area that's been quick to jump on craft beer, but less so wines.The Walshs are longtime natural wine fans, previously serving up a taste of the minimal intervention world with their natural wine showcase project 'the Funky Bunch'. Since 2016, the couple have moonlighted as wine educators, holding tastings at places like Bo's Showbox café, gettin This Inner West farm-to-table eatery is having an Italian takeover for the next six weeks
Acre Eatery has transformed into an Italian farmhouse for a month and a half to showcase Italy's best sustainable home-style cooking. The eatery looks out onto Camperdown Commons, a picturesque little community-run farm that's a welcome relief from the busy streets of Sydney's Inner-West, and they're all about super-local produce. This winter they're utilising the power of the world's greatest farm-to-table cooks – the Italians – to show off their sustainable skills and celebrate Italian home cooking. You can start your day off right with their Sicilian breakfast of black pig ham, eggs and fresh fruit, or choose anything from their dedicated breakfast bruschetta menu. If you prefer your farm dining later in the day, the gluttonous wood-fired focaccia with a wagyu beef-fat candle is quite the hands-on meal – you're powering your own lighting! The menu is curated by executive head chef Gareth Howard, which will be running alongside a series of tastings of artisan Italian produce like locally-made burrata cheese and focaccia. Acre knows that such ethical eating is thirsty work, so they're also providing access to some super-local wines (from Italian grape varieties) from the Hunter, as well as hosting a truffle-inspired tasting menu in partnership with NSW wine-maker and truffle grower 4 Winds. Acre's Italian-inspired menu runs until August 14. Find out more at Acre's website. 31A Mallett St, Camperdown 2050. Wed-Fri 8am-10pm; Sat 8am-11pm; Sun 8am-9pm.  If you're looking for mo The Oxford Tavern can now host live music until 3am
Hear that? It's the sound of the Oxford Tavern's live music license being extended to 3am. From now on, the party-loving Petersham pub will be allowed to play live music every Friday and Saturday night long after those in lock-out zones have called it a night. This follows Freda's license extension to 4am, hopefully a sign that closing time regulations will start to relax enough to improve the city's struggling live music scene. Co-owner James Thorpe is keen to keep the doors open longer, "Live music is integral to the cultural tapestry of any great city… We're beyond thrilled that we are now able to offer live bands and DJs until 3am..." To celebrate this win for Sydney's nightlife, on Saturday May 11 they're holding a License Extension Party with a host of local DJ's like Ruby J and Eddy Diamond, playing from 9pm until 3am. Black Betty, the Oxford Tav's beloved American-style smoker, will be cooking up brisket burgers as well as smokehouse nachos. Or if you're feeling ambitious, why not try some of the Tav's more unique brews on tap, like the milky sweet Golden Stout Time, Big Shed Brewing Concern' take on the childhood favourite, the Golden Gaytime. Sticking around until last call? Best call for an Uber or taxi – the last train leaves Petersham Station around 1am. If you're still looking for a feed after hours, check out the 22 best late night eats in Sydney.