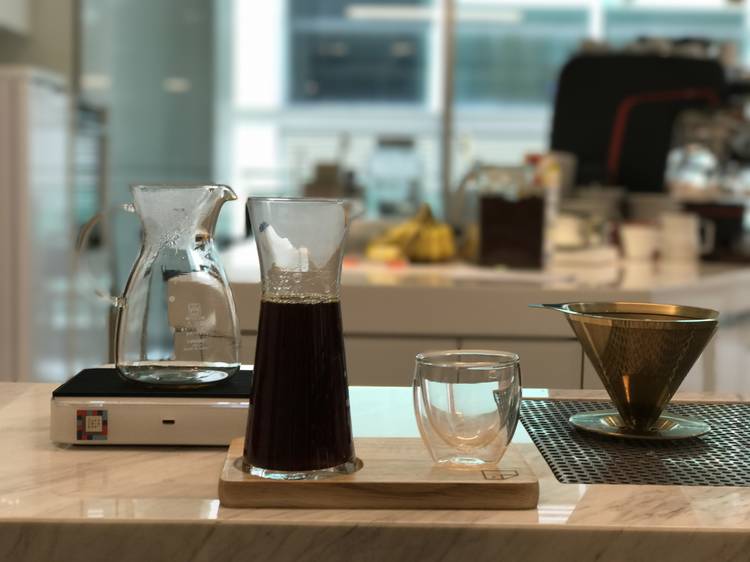 Page 2
Coffee-wise, you're in good hands here as Page 2 is a project by the baristas from Café In A Box who boast impressive credentials (they were crowned champions in Malaysia Brewers' Cup 2015 and Malaysia Siphonist Championship 2016). Expect quality espresso and slow-brewed specialty coffee.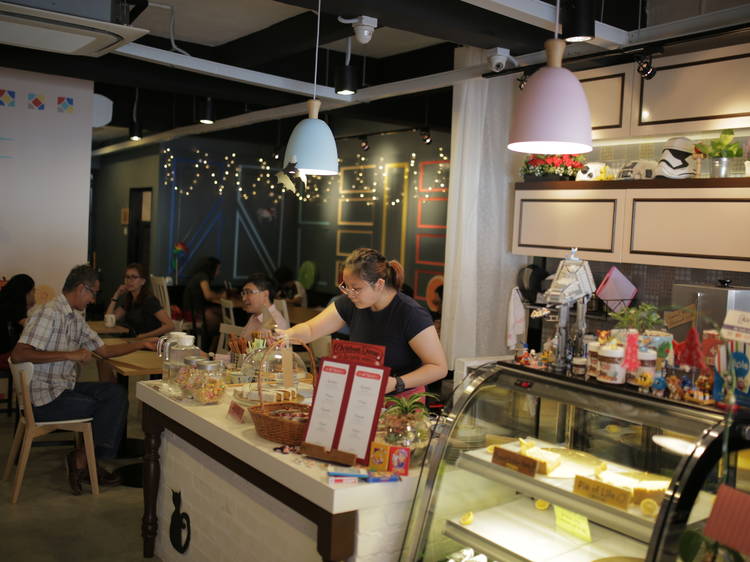 Lat Tali Lat Cafe
The colourful figurines and childhood card games of yore scattered around Lat Tali Lat Café certainly help lend character to its name – lat tali lat is a traditional childhood game played by three or more players to decide how to split into two teams. Founded by Joanne and Li May, Lat Tali Lat serves up a porky Thai-inspired menu with dishes like pad gaprow (stir-fried Thai minced pork with basil leaves, white rice and a fried egg), nam ngeu (Northern Thai pork laksa), The GNS (glass noodles tossed in homemade Thai dressing, onions, tomatoes, shredded chicken and prawns) and more. Once you're seated (snag the tables with fruit-shaped cushions and hamster plushies), the cheerful staff will take your order and give a small bowl of free iced gem biscuits. Get the deep-fried mozzarella sticks with homemade salsa for a cheesy starter, before tucking into the large serving of Papa Yong's spaghetti bolognese (Li May's attempt at replicating the dish her father loved during a 1975 trip to Switzerland). If you have space for more, the Mootato Pie with its baked gooey cheese, beef sauce and mashed potato base should leave you in a food coma. Shrug off any sleepiness with iced lemongrass tea or cha yen. Pork also makes an appearance in the desserts – the deep-fried minced pork toast, vanilla ice cream and honey drizzle is good, but the tangy lemon tart is a worthy dessert option too. While most café interiors usually have a single focal point (usually an Instagrammable corner with artfu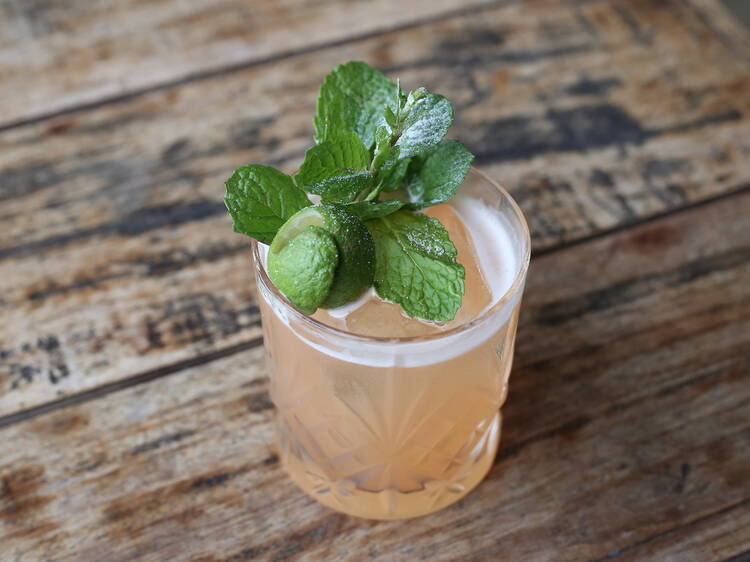 44
Note: 44 will move to a new location. Watch this space for updates. Staying true to the 'pop-around' speakeasy bar's usual modus operandi, 44 has relocated to another obscure location along the rows of Jalan Kemuja, sharing space with Dr.inc. Although the location changes every few months, what remains unchanged is their commitment to American craft spirits. Look forward to a special gin and tonic menu available on Sundays and interesting pairings with snacks from Dr.inc.