Heads up! We're working hard to be accurate – but these are unusual times, so please always check before heading out.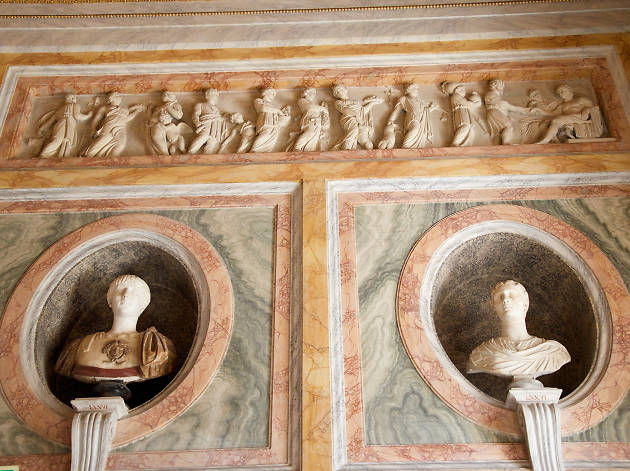 The 13 best museums in Rome
Looking for museums in Rome? You'll find everything from unmissable galleries to extraordinary archaeology collections in this round up
Rome is nothing if not an open-air museum. Every corner you turn, you are greeted with some kind of 2000-year-old fountain/statue/piazza combo (Stendhal syndrome, much?). But it is also home to one of the world's greatest collections of museums and galleries, filled to the brim with artefacts from the Etruscans to the Roman Empire, from contemporary sculpture to modern machinery. There really is something for everyone here. Before hitting up the nightlife scene or breathtaking rooftop bars, be sure to check out the city's finest historical exhibitions. Whether it's your first time visiting Italy's capital city or you've lived here for years, we've picked out the best of the bunch for you. Just be sure to book your tickets in advance.
Best museums in Rome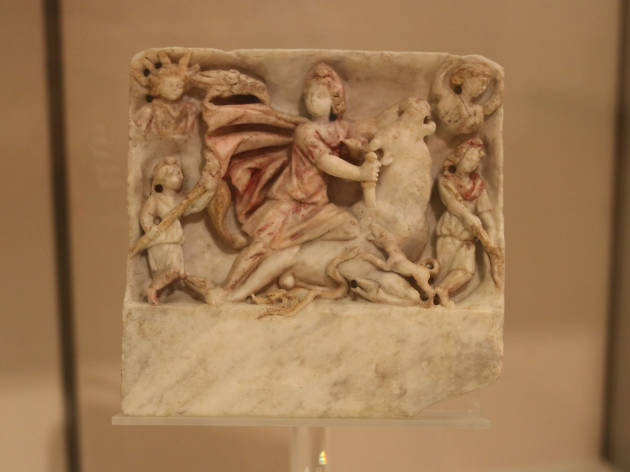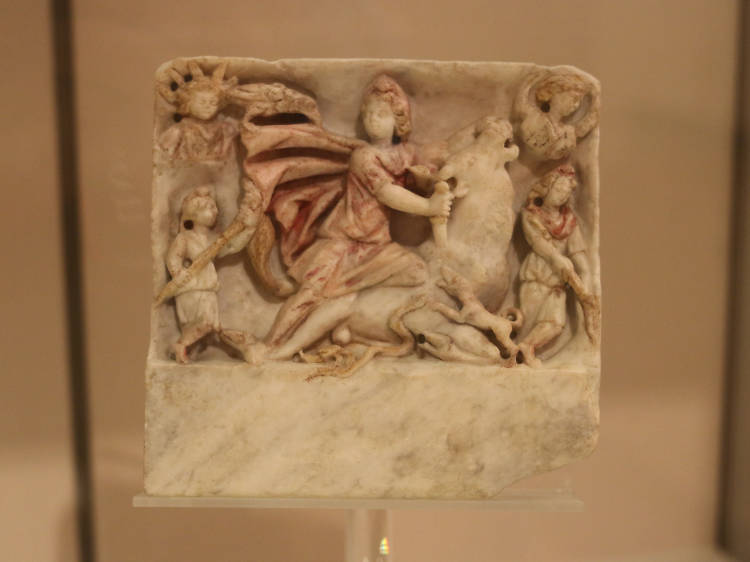 Photograph: Courtesy CC/Flickr/Ryan Baumann
What is it? Completed in 306 AD in honour of Emperor Diocletian, these huge, ancient baths were abandoned when aqueducts were cut off, towards the end of the Roman Empire. Today they stand next to the city's main transport hub Termini, as part of the National Museum of Rome.
Why go? Leave yourself extra time before catching a train to browse the haunting funerary sculptures, tombs and sarcophagi displayed here, or the temporary exhibitions dedicated to the works of greats such as Henry Moore and Rodin.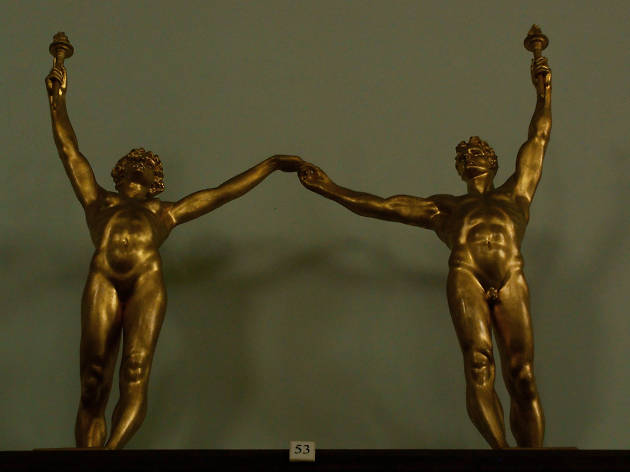 Photograph: Courtesy CC/Flickr/Adrian Dutch
2. Museum-House of Hendrik Andersen
What is it? A veritable shrine to the Norwegian-born artist. Andersen's neoclassical villa was opened as a museum in 1999, allowing visitors an up-close-and-personal insight into the life and works of the master.
Why go? It's crammed with his sculptures, paintings, tools and even outfits. Take a walk through the house in which he lived between 1925 and his death in 1940. Highlights include architectural plans for a 'World City', as well as intimate letters between the artist and writer Henry James.
Photograph: Courtesy Mimmo Frassineti
What is it? Rome's first public electrical power plant provides a stark backdrop for ancient Greek and Roman marble statues. The juxtaposition of industrial pipes, turbines and engines, and the dreamy, God-like figures has to be seen to be believed. It's an extraordinary sight.
Why go? Silent, haunting and breathtakingly beautiful, this unique space in the Ostiense neighbourhood invites you to reflect on the passage of time and progress. If you only have time to visit just one museum in Rome, this should be it.
Photograph: Courtesy Galleria Nazionale d'Arte Moderna e Contemporanea
4. Galleria Nazionale d'Arte Moderna
What is it? Also known as GNAM (which means 'yum' in Italian), the National Gallery of Modern Art is situated in the Palace of Fine Arts, celebrating artists from the nineteenth and twentieth centuries, as well as housing a contemporary collection.
Why go? To tick the big names off your list, from Modigliani to Man Ray, and Degas to Duchamp. With over 75 rooms and 1100 artworks to peruse, you'll want to stop at their Caffè delle Belle Arti for a coffee or an aperitif afterwards.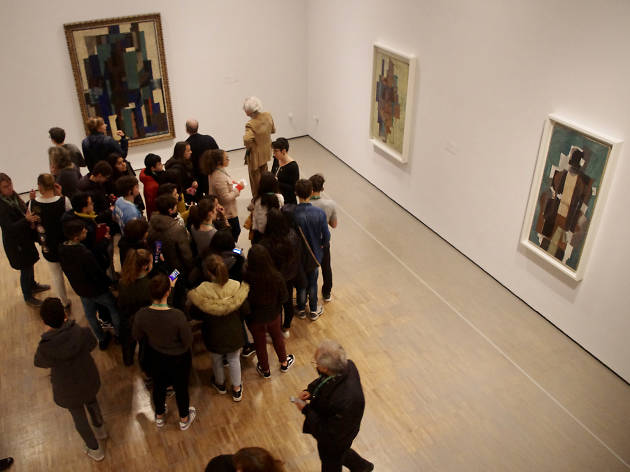 Photograph: Courtesy CC/Flickr/Dvdbramhall
5. Scuderie del Quirinale
What is it? Picasso, Matisse, Frida Kahlo and Hiroshige: just some of the popular exhibitions that have recently been on show at the former stables of the Quirinale Palace (once the official residence of the King of Italy).
Why go? Transformed into a gallery space in 1999, the sweeping staircases and large rooms in this 1500-square-metre space are a welcome backdrop for such important, iconic works of art. Buy tickets in advance, or expect to wait in line during peak hours.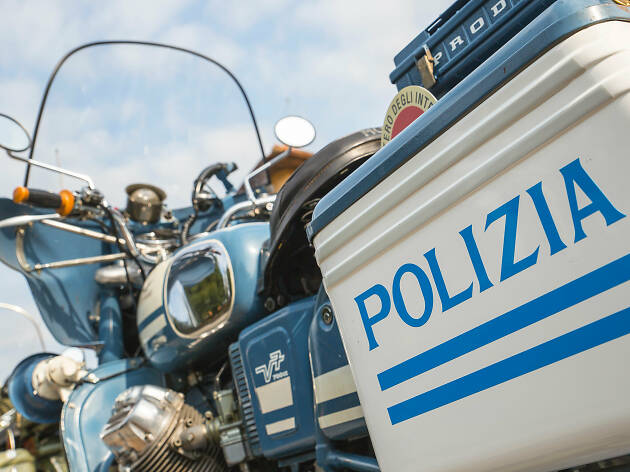 Photograph: Shutterstock
What is it? Most Romans have never heard of this place, which is off the beaten track, in the Tor Marancia neighbourhood (known for its street art murals). Close to the Domitilla Catacombs, the museum displays former police vehicles spanning across 60 years of history.
Why go? Any automobile aficionados should definitely make the trip here: admire the 1962 Ferrari 250 GTE, Guzzi V7s and original Alfa Romeos, Fiats and Lancias up close. Kids might even be allowed behind the wheel for a photo!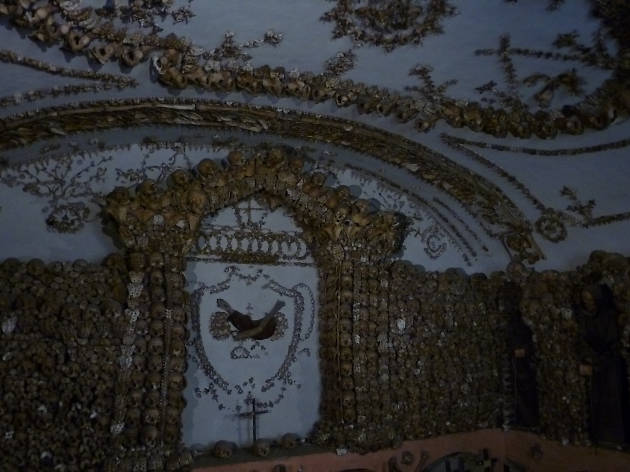 Photograph: Courtesy CC/Flickr/Paula Funnell
What is it? A spooky crypt near Piazza Barberini, where walls are adorned with the bones of over 3,700 Capuchin monks. So macabre that women were once banned from entering, the Vatican claims that it was intended to remind us of our own mortality.
Why go? Unlike anything else you'll see in Rome, the pelvis room (with its pelvis chandelier) is a particular favourite. Don't miss the finger clock. It's not for the faint-hearted, and probably not for children either!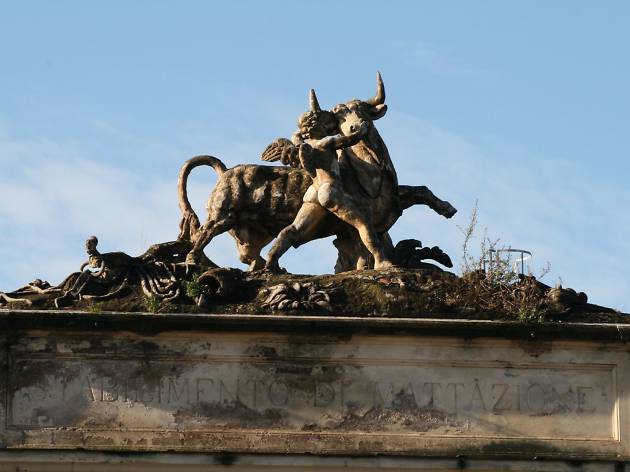 Photograph: Courtesy CC/Flickr/Diego
What is it? In this ex-slaughterhouse (mattatoio) in trendy Testaccio, you can find everything from an organic market to a bicycle repair shop – and a contemporary art gallery. All manner of cool things are now on offer, for the students and hipsters who gravitate here.
Why go? The contemporary museum here hosts installations and events (such as the recent interactive street art exhibition, as well as the popular 'Outdoor Street Festival').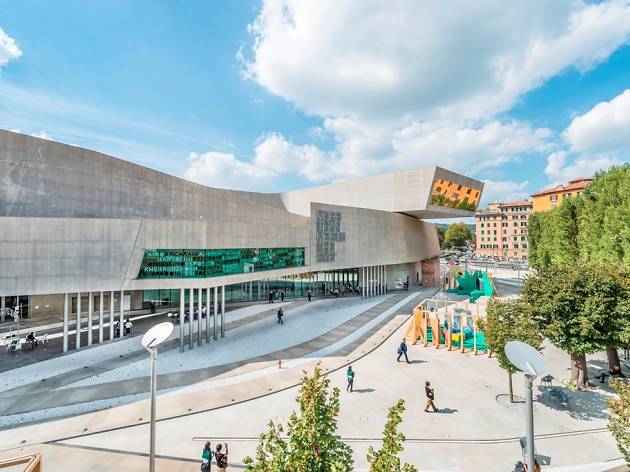 Photograph: Courtesy Francesco Radino
What is it? The late, great Zaha Hadid won a competition in 1998, enabling her to build this innovative, urban building. Those familiar with her work will recognise her signature curves on this rather fitting national centre for contemporary art and architecture.
Why go? Temporary exhibitions here have included a collaboration with MoMA New York, a digital museum project and an anthropological take on the paradoxes of modernist culture. Offering guided tours, as well as a café and bookshop, there is something to suit everyone's taste whenever you visit.
Photograph: Courtesy CC/Flickr/Tristan Ferme
What is it? Just a short trip on the metro takes you to one of Rome's best-kept open-air museums: Ostia Antica, an ancient Roman port, takes you on a pathway through some of the most intact ruins you can see in Rome.
Why go? From the amphitheatre, to the mosaics of the old trading offices, this place is a feast for the eyes and the imagination. There is no shade here so wear a hat and sunscreen in summer.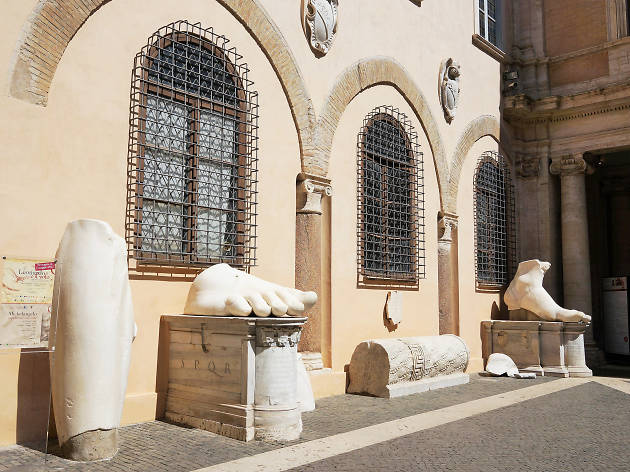 Photograph: Courtesy CC/Flickr/Mike Bradley
What is it? Said to be the world's oldest museum, Rome's largest collection of artefacts ranges from masterpieces by Titian and Caravaggio, fifth-century bronze she-wolf and her suckling twins, Romulus and Remus.
Why go? Check out the giant hand and foot of the Colossus of Constantine, the 'Dying Gaul' statue and the Hall of Tapestries. Once again, Rome reminds us that no matter how many times you visit, non basta una vita: a lifetime isn't enough.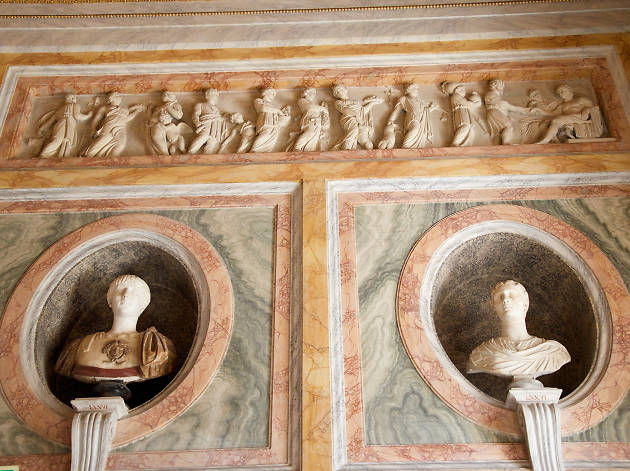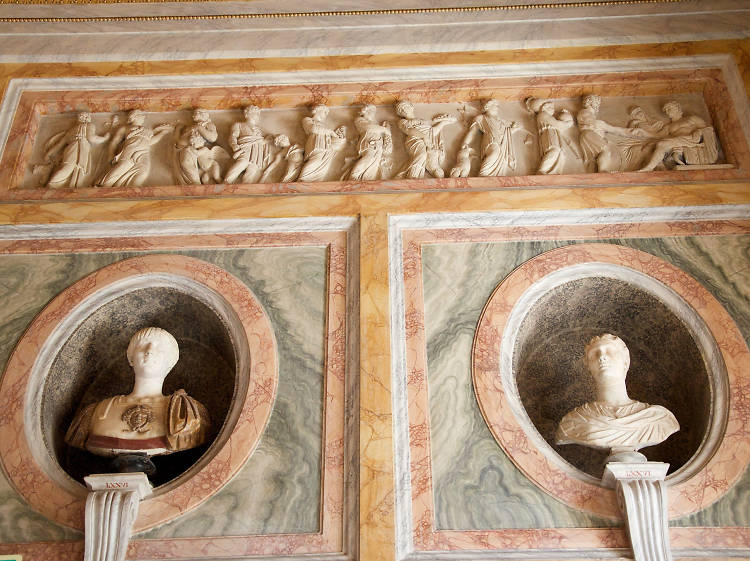 Photograph: Courtesy CC/Flickr/David Macchi
What is it? The Borghese family's beautiful, private art collection stands at the heart of their eponymous gardens. With more than 20 rooms to enjoy, this is such a gem that, in high season, tickets must be booked months in advance.
Why go? Rent a bike or Segway and take a tour around the park, before spending the afternoon gazing at the stunning artworks and sculptures on display. Get lost among the Bernini statues, and find yourself marvelling at Caravaggio's bold chiaroscuro technique.
Fancy a drink?
To truly do as the Romans do, you need to go a few floors up, to live the real dolce vita in Rome. Take your pick from our insiders' tips on where to eat, drink and even dance on the rooftops, with some of Rome's most breathtaking views and lively nightlife scenes.