Heads up! We're working hard to be accurate – but these are unusual times, so please always check before heading out.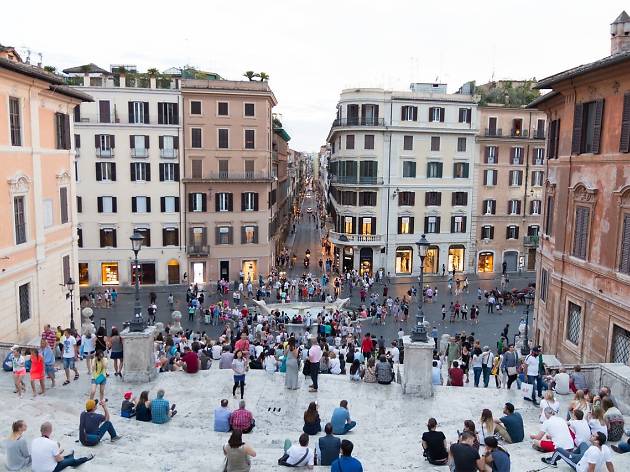 48 hours in Rome
When you've got just one weekend in Rome, make sure to pack your itinerary with these restaurants, attractions and things to do
As the former seat of power of the magnanimous Roman Empire, Rome has been at the centre of western civilisation for millennia and accrued incomparable artistic and cultural wealth over time. Built upon layers of history, the city is replete with iconic sights and architectural treasures that earn the place its name of The Eternal City and make it one of the most fascinating metropolises in the world.
It would take a lifetime to see everything Rome has to offer, but 48 hours is just enough time to visit the city's main attractions, enjoy leisurely strolls in the historic centre and eat like a local at some of Rome's best restaurants. And with a sunny Mediterranean climate, Rome is a great weekend escape in every season.
48 hours in Rome
Don't just skip the line at the Vatican Museum to avoid the crowds... enjoy them all to yourself! With a little planning you can arrange to visit to the Vatican Museum and see one of the world's most important art collections after dark, making for a once-in-a-lifetime experience. The Vatican Museums are famed for their extensive collection of ancient sculptures, Renaissance works and the breathtaking Sistine Chapel. Many tour companies offer after-hour tours of the museums or book directly through the Musei Vaticani website.
Despite being located just a short walk from the Vatican Museums, Il Sorpasso is a refreshingly local bistro and one of the city's best-kept secrets. With a shabby-chic atmosphere and creative menu, it strikes a perfect balance between cozy and contemporary and makes the most of seasonal ingredients. Start off with some local wine and a platter of cold-cuts and cheeses before moving on to the daily specials that include flavourful salads, fresh pasta dishes and expertly prepared meats.
While you're in Rome, you can't miss visiting the world's largest amphitheater. Built during the Flavian Dynasty 70–80 AD, the Colosseum (also referred to as the "Flavian Amphitheater") was the site of gladiatorial battles, ceremonies and theatrical re-enactments in ancient Rome. Don't miss a tour of the underground dungeons and climbing up to the third ring to experience all 360 degrees of this iconic structure. After touring the Colosseum, head over to the Roman Forum to admire ruins that remain from ancient Rome. The centre of daily life thousands of years ago, the Roman Forum has many numerous temples, basilicas and monuments; it also comprises the Palatine Hill, where the city of Rome is thought to be founded.
The all-female squad of Pianostrada Laboratorio di Cucina recently left their cramped premises in Trastevere to this new, larger location over the river, complete with a pretty interior garden and large open kitchen. Freshly baked bread and foccacia are used to make excellent panini (such as the signature burger of salt cod served in a squid-ink bun) and there are creative salads, pastas and secondi as well as home-made desserts and cakes.
Amazing art and architecture lie around every corner in Rome so the best way to see the city is on foot. Take a stroll through the Centro Storico, or historic centre, to see iconic sights like the Pantheon, Trevi Fountain and Piazza di Spagna – all located within close walking distance from one another. Don't miss two of the city's most famous piazzas, Piazza Navona and Campo de' Fiori, which are buzzing at all hours of the day. If you need a pick-me-up during your walk, stop by Caffé Roscioli for the city's best coffee or the nearby Forno Roscioli for some pizza al taglio (by the slice) and a selection of freshly baked pastries.
Rome is famous for its thin-crust pizzas so you can't leave the city without trying one of these delicious pies. Conveniently located in the heart of Rome, Emma Pizzeria is both an excellent pizzeria as well as upscale Roman restaurant that serves classic dishes like carbonara and amatriciana so it's a great bet if you want to try an array of foods. Start with traditional fritti like suppli (fried rice balls) and fiore di zucca (fried zucchini flower with mozzarella) before enjoying a pizza topped with buffalo milk mozzarella.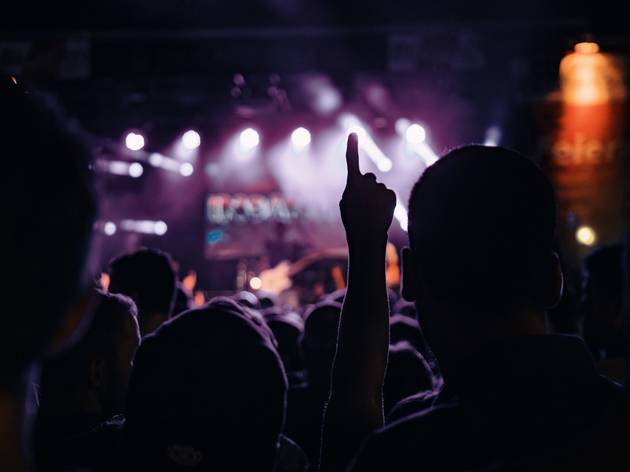 Alcazar Live in Trastevere is one of Rome's liveliest hubs for cultural activities and nightlife, including live music, theatre, cinema and drinks. This dynamic space was formerly a movie theater and still features red velvet theater seats, along with a wide stage area to accommodate a wide range of shows each evening. Upstairs, the original area that housed the movie projector contains a trendy but low-key restaurant, so you can also stop by for food before the show. A full line-up is available on the Alcazar Live website.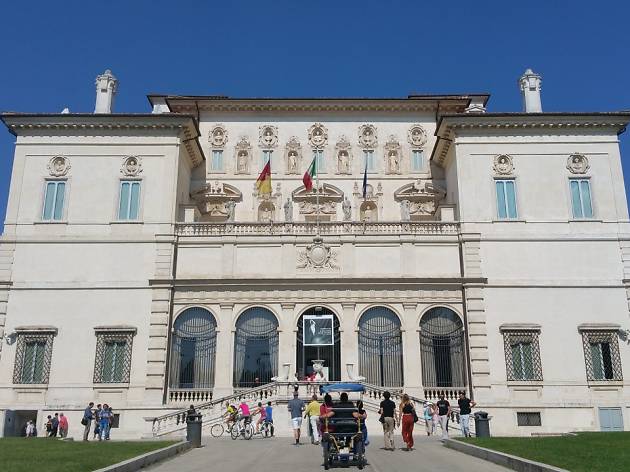 Some of Rome's most breathtaking works of art lie inside the opulent Galleria Borghese so you'll want to add this gem of a museum to your list. Located within the verdant Villa Borghese Park, Galleria Borghese was built by Cardinal Scipione Borghese in the mid 17th century to house his personal collection of sculptures and paintings. Galleria Borghese contains masterpieces by Gian Lorenzo Bernini, Caravaggio, Canova and many other notable artists. Tickets must be purchased in advance.
After immersing yourself in a weekend filled with art and culture, head over to the Mercato Centrale to treat yourself to a wide array of Rome's most celebrated street foods. The first and only veritable dining hall in the Eternal City, this gourmet paradise is a collection of some of the Rome's finest eateries, including Bonci Pizza, Trapizzino pizza pockets, truffles, fresh pastas, wines by the glass, gelato and much more. Come hungry because you'll want to pick and choose to try all the tantilising options!
End your time in Rome like a real Roman: zipping through the city's charming cobblestone streets and elegant piazzas on the back of a vintage vespa, being chauffeured through the Eternal City by your own personal Vespista. Scooteroma offers a variety of vespa tours through the city that are unique, exhilarating and fun, from a Street Art tour that takes you to Rome's more local neighbourhoods to a Cinema tour that explores iconic locations from Fellini's La Dolce Vita. If you're looking for something more bespoke, Scooteroma can also create customise itineraries to suit your tastes and preferences. It's the perfect way to bid arrivederci to the city of Rome.
Explore Rome's top neighbourhoods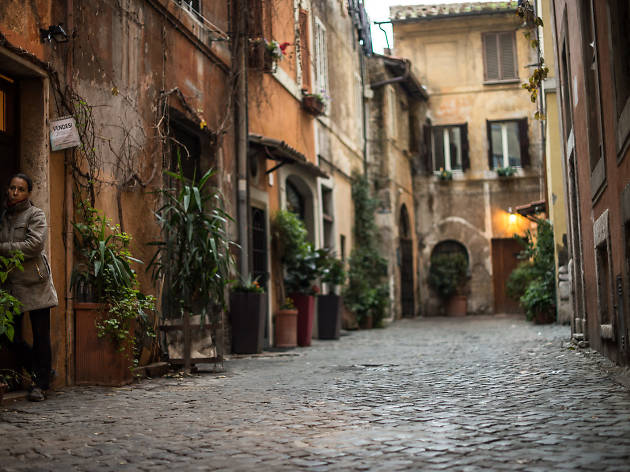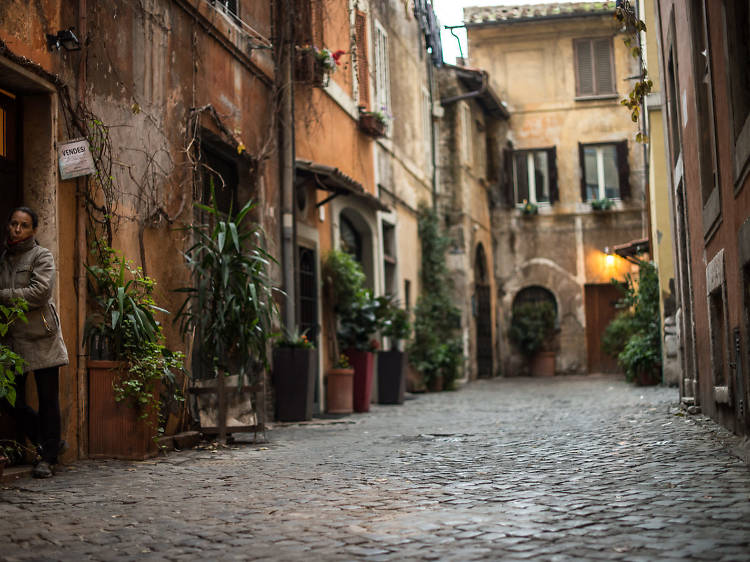 Photograph: Courtesy CC/Flickr/Fernando Garcia
When choosing where to stay and play in Rome, consider that while the city is best known for its ancient history, its newer and more diverse neighbourhoods tempt visitors with creative eateries, speakeasy bars and art galleries, all within an easy commute of the must-see ruins.