Heads up! We're working hard to be accurate – but these are unusual times, so please always check before heading out.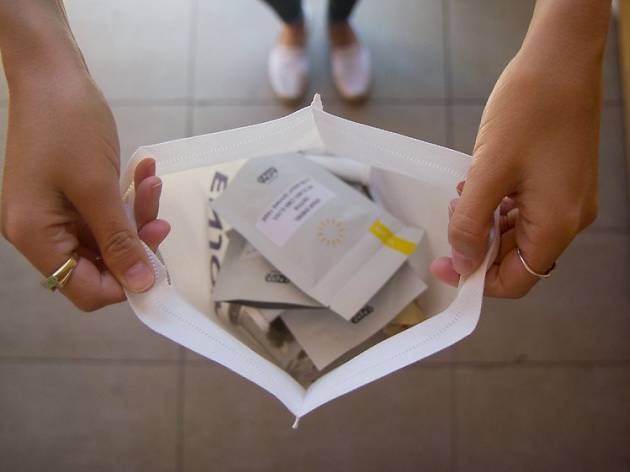 San Francisco hacks to make your life easier
Our best San Francisco hacks and tips for running this city like a boss
From the best days to hit up museums in SF to making reservations at the best restaurants in SF or scoring last-minute tickets to the Warriors and Giants, these brilliant shortcuts, hush-hush deals and insider tips will help you navigate San Francisco smarter and faster.
San Francisco hacks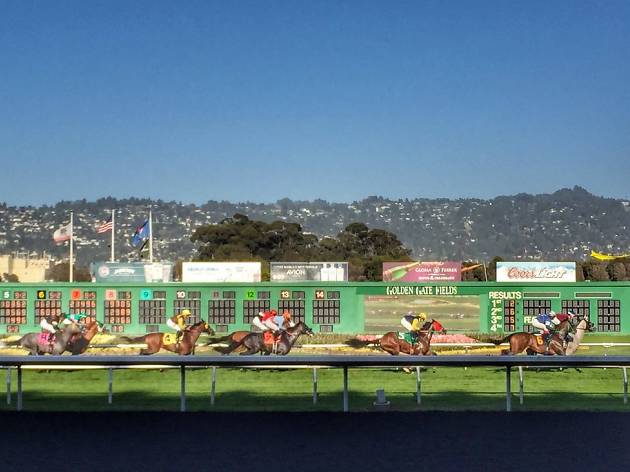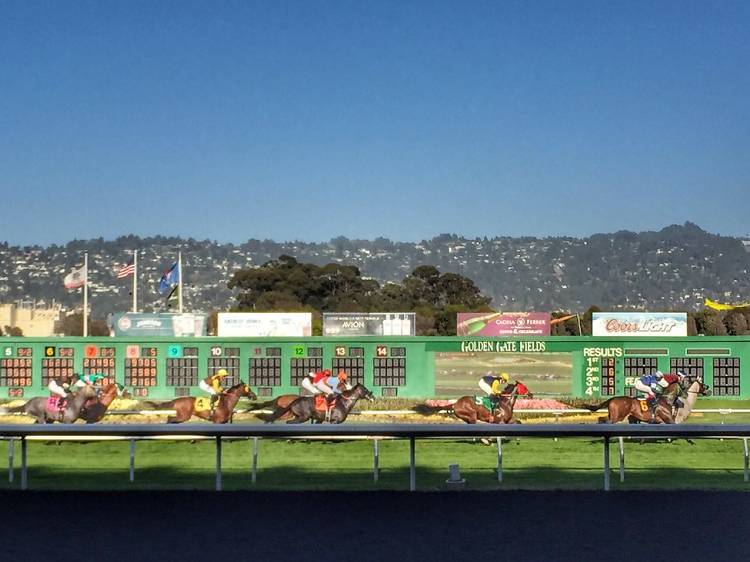 Photograph: Yelp/Kelly O.
Eat, drink and play for $1
On sunny afternoons, Bay Area residents flock to the horse-racing track Golden Gate Fields for Dollar Day Sundays. Everything, from parking and admission to hot dogs and pints of beer, costs only a buck each. Come any other day and parking alone sets you back $5.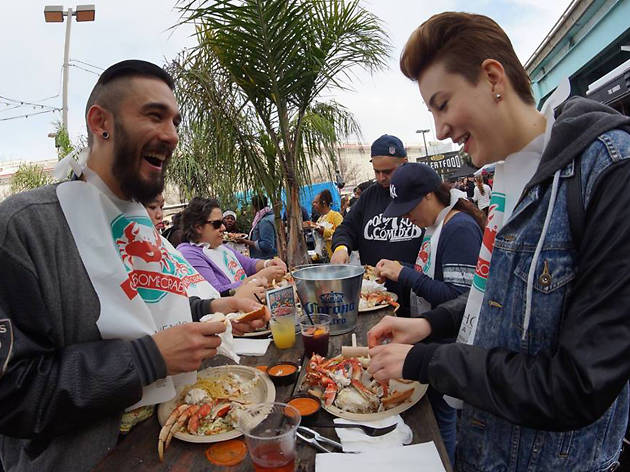 Photograph: Courtesy SOMA StrEat Food Park
Fresh Dungeness crab is one of the perks of a Bay Area winter, but if you want to avoid paying premium Fisherman's Wharf or fancy-market prices, head to the Mission's Sun Fat Seafood Co., where the good stuff costs about $10 per pound rather than the typical $150 for two crabs (we're looking at you, Alioto-Lazio Fish Company). The unassuming grocery store offers great prices on a huge variety of seafood and shellfish, including fresh-caught Dungeness, mussels, salmon, sushi-grade fish and up to 15 varieties of oysters.
Street-parking anywhere in this city is the worst, but downtown, it's an Olympic event. If you can find a metered spot, it's likely to cost you upward of $5 to $7 per hour—which still beats the $76 expired-meter ticket. You can avoid the latter by using the app PayByPhone, which lets you add time to the meter from your cell phone and alerts you when your time's expiring. SFpark, run by the San Francisco Municipal Transit Authority, uses real-time data to help you find open spaces and, during peak times, lets you know you when meter and parking-garage prices have increased to help reduce congestion in overused areas.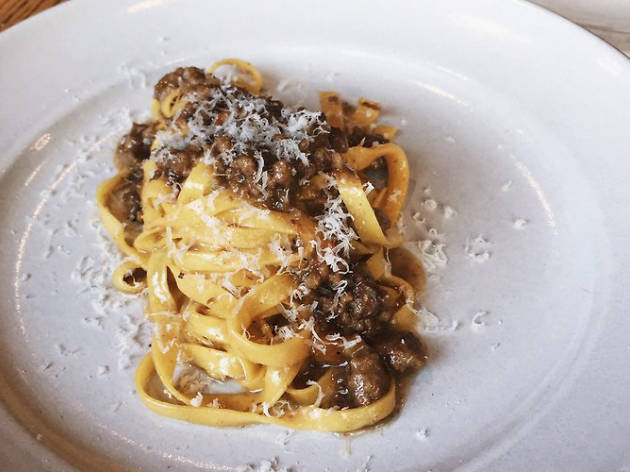 Photograph: Yelp/Julie W.
Scoring a two-top at a restaurant is practically a competitive sport in San Francisco, with tech-savvy foodies finding new and ingenious ways to rig the odds on booking sites. If you aren't a programmer, we offer these practical suggestions:
Be flexible
If time is not of the essence, it's way easier to nab a reservation before 5:30pm or after 9pm.
Sit at the bar
Even perennially packed places like Nopa and Cotogna offer no-reservation seating at the bar.
Chance it
Hot spots such as Flour + Water and the Slanted Door hold a decent percentage of tables for walk-ins. Get there before 6pm, and your odds improve even more.
Try lunch
A good number of top restaurants, such as Zuni Café, Boulevard and Alta CA, are open for the midday meal and often don't require a reservation.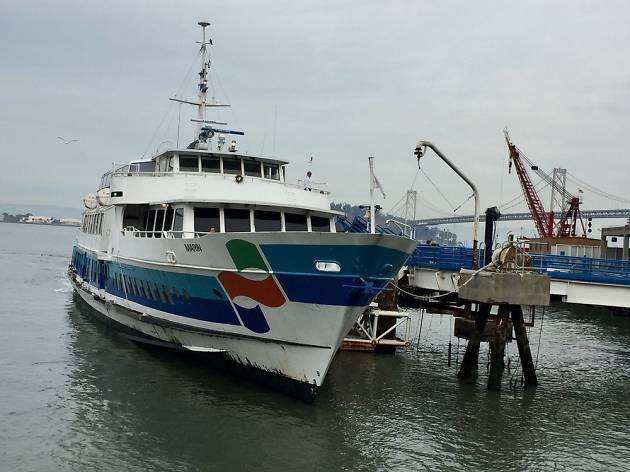 Photograph: Yelp/ May A.
Drink during your commute
At rush hour, BART and Muni are notorious for delayed trains, a lack of seating and unidentifiable smells that can make the overall experience extremely unpleasant. So, if you need to get across the bay, the ferry is the cushiest way. Not only are you guaranteed a seat, you can also cozy up to the cash bar while waves crash outside.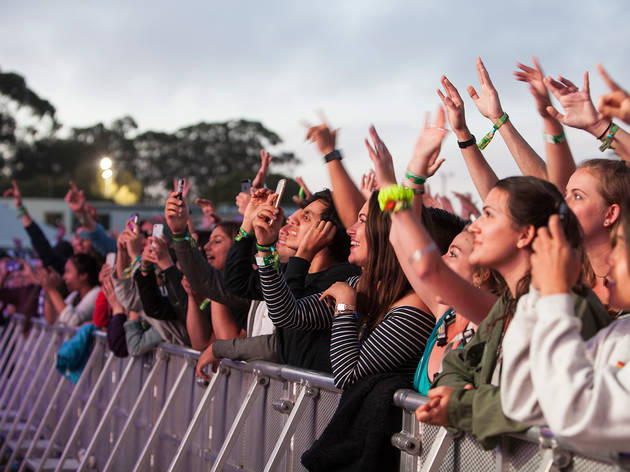 Avoid the crowds at Hardly Strictly Bluegrass and Outside Lands
Increase your odds of snagging a parking space during fest season. Option one: Head up the little driveway off of John F. Kennedy Drive toward Stow Lake and pull around to the east side. Option two: Motor down the Great Highway and park at the beach, then walk to the Towers of Gold stage, which is always less crowded and arguably more musically interesting than the main Banjo stage.
Who needs Netflix when you can watch thousands of movies at home for free? Last fall, the San Francisco Public Library launched a partnership with Kanopy, an on-demand video platform that allows users to watch more than 30,000 films. Best of all, there are no commercials or fees—all you need is your library card.
AT&T Park is full of gourmet treats like garlic fries and grilled-crab sandwiches, but if none of the menu options appeal, BYO: The park allows you to bring in food (but not alcohol) from outside. Grab a burrito and play ball!
Want to watch the San Francisco Giants score homeruns without ponying up for a ticket? Stroll over to McCovey Cove and catch a few innings through AT&T Park's outfield windows. You'll find the viewing pens at the base of the brick wall in right field, below the bleachers, as you walk along the waterfront promenade.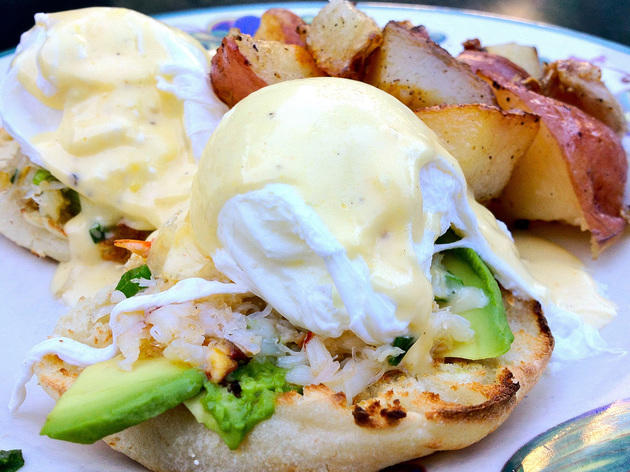 Photograph: Flickr/Jeffrey Chiang
With San Francisco's obsession with eggs Benedict and bottomless mimosas comes long lines and hunger pangs. Skip the hyped-up hot spots and head to one of these less-crowded restaurants for an open table and, more importantly, a delicious brunch.
For fans of of Zazie…
To sate your hankering for hotcakes, head to Chow. With four locations throughout the Bay Area, Chow has plenty of space. Order Marion's Cottage Cakes and you may become a convert for the sweet, lemony pancakes served with a raspberry compote.
For fans of Stock in Trade…
Now that North Beach's favorite all-day drinking buffet is closing, set your sights on Uva Enoteca. Until 3pm, the Italian restaurant serves an under-the-radar brunch that offers $12 bottomless Bellinis. Fill up on egg and meatball sandwiches or stuffed pasta shells and kale pizza.
For fans of Mama's…
If classic diner food is what you crave (brunch burgers!), look to Homeskillet, where the plates are hearty and the hash browns and cheesy scrambles are just like mom used to make.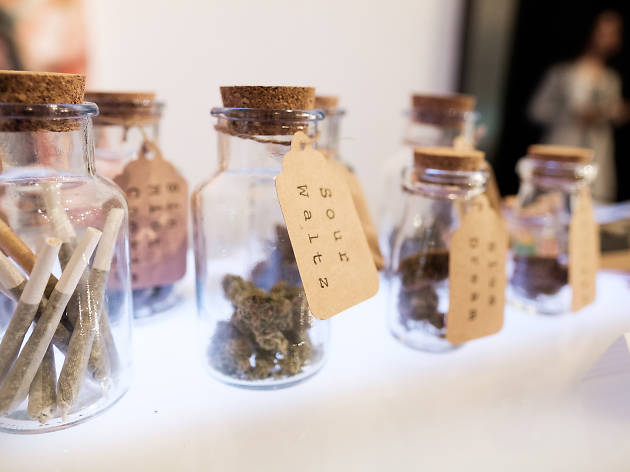 For nights when you're deep into a Black Mirror binge, Eaze lets customers order cannabis-infused lemonade and other juices, pain-relieving topicals and pre-rolled Humboldt Legends joints through its mobile app. Your order is delivered to your door in less than 20 minutes (yes, that's faster than Domino's).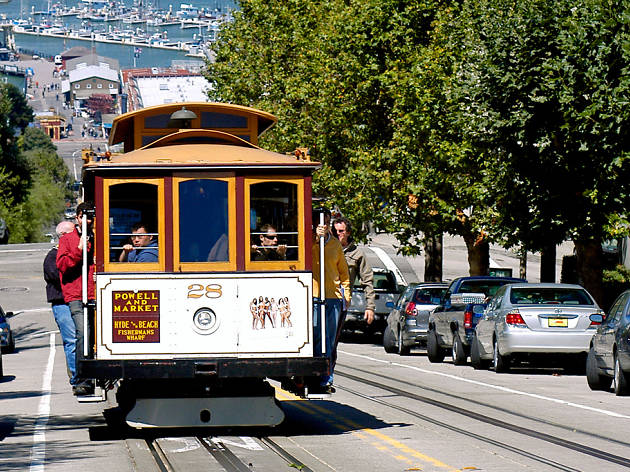 Riding the cable cars is a San Francisco rite of passage, but standing in line for two hours at the Powell-Market turnaround is a total buzzkill. Walk a few blocks up Powell Street or Hyde Street, and you can catch a cable car anywhere along its route, usually with no wait. Just look for the brown-and-white cable-car signs. Another tip: A Clipper Card gives you unlimited monthly rides on buses, streetcars and cable cars—not a bad deal given that one-way cable-car fare is $6.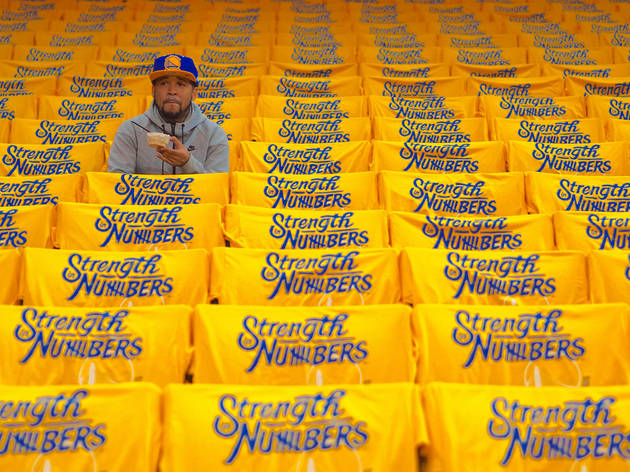 Photograph: Flickr/Derrick Story
Get last-minute Warriors tickets
Want to watch the Warriors tonight or score tickets to Beyoncé and JAY-Z's new tour? Use Gametime. The app offers nick-of-time ticket deals on sporting, music and theatrical events, and the prices dynamically drop as the date nears—we're talking day-of tickets for less than $75 to see the Warriors play the Lakers. Next thing you know, you're having a beer in the Oracle Arena.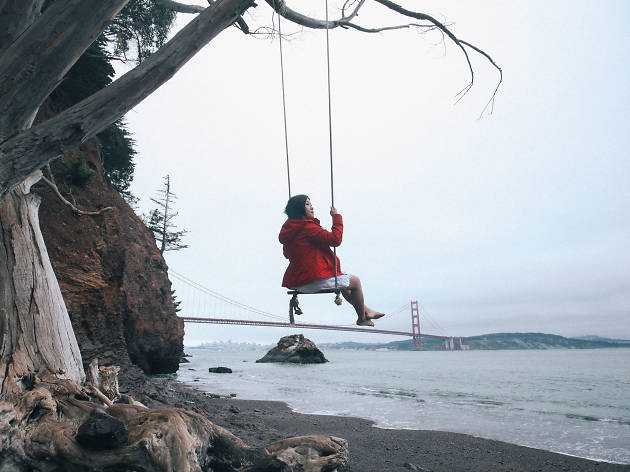 Photograph: Flickr/ Michael Fung
Sure, everyone loves a photo of the Golden Gate Bridge, but San Francisco is full of hidden gems. Head to these lesser-known attractions to rake in the Instagram likes.
After a short walk, you'll find the rope swing dangling between two old trees. Bring your binoculars to peep some bottlenose dolphins.
This spot is hidden, sure, but worth popularizing, with flora-and fauna-inspired steps (finished in 2013) lined with flowers, butterflies and colorful leaves galore.
Walk the popular Coastal Trail to find this meditation spot and its maze made of stones found and sourced only from Poland's Wieliczka salt mines.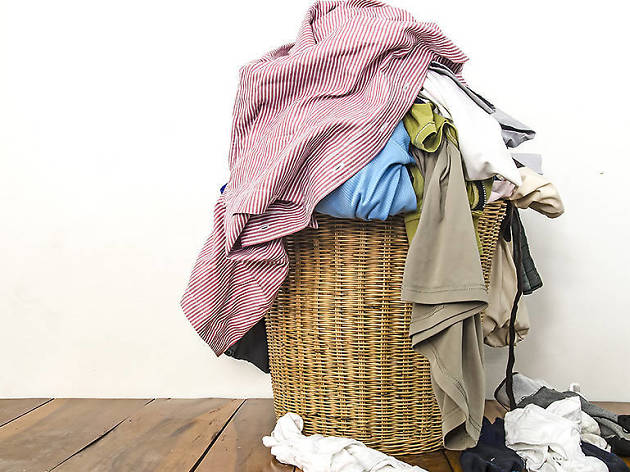 Photograph: Shutterstock
Never run out of clean underwear
Tired of hauling your dirty laundry down the street? With Rinse, you just schedule your pickup and drop-off times, then a Rinse Valet—armed with sustainable bags—arrives at your door between 8 and 10pm to collect your dry-cleaning and laundry. The very next day, your clothes arrive ready to put away.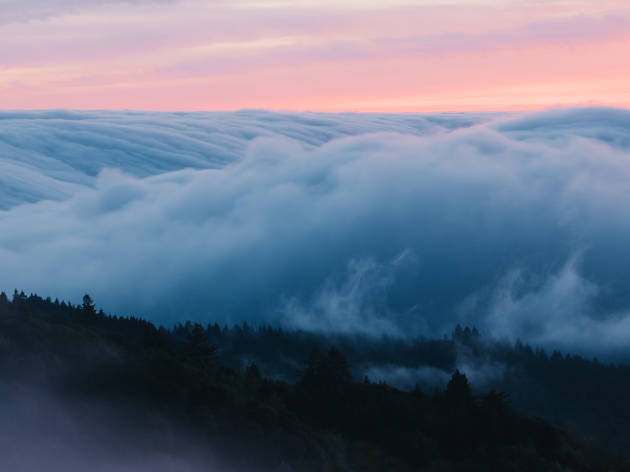 Photograph: Aaron Yabes
Just because it's hot in the Mission doesn't mean you should head to the beach. San Francisco's notorious microclimates mean that it can drop 20 degrees or more as you move from the Embarcadero to Ocean Beach. Before you head out, check Mr. Chilly, the app that observes SF's real-time weather patterns. Here's a bonus tip: Always—always—carry a light jacket.