Seoul eye: The city's red room
Jung Ji-hyun creates red rooms in buildings slated for demolition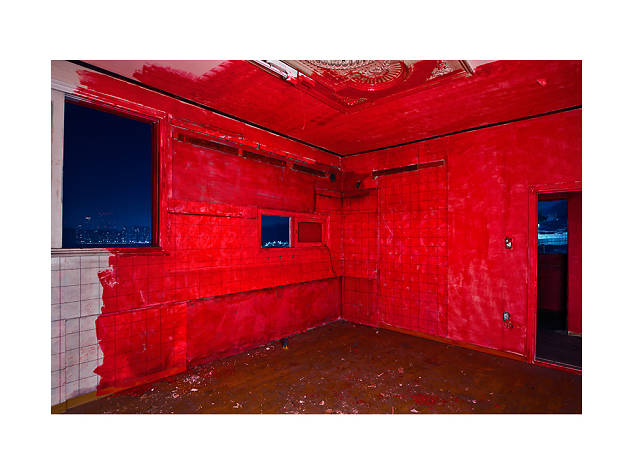 Born in Jamsil in 1983, Jung Ji-hyun is an "apartment kid" born and raised in an apartment. Along with other apartment kids who came of age in the early 2000s, Jung witnessed the world of his youth destroyed by renovation projects as Seoul increasingly gentrified.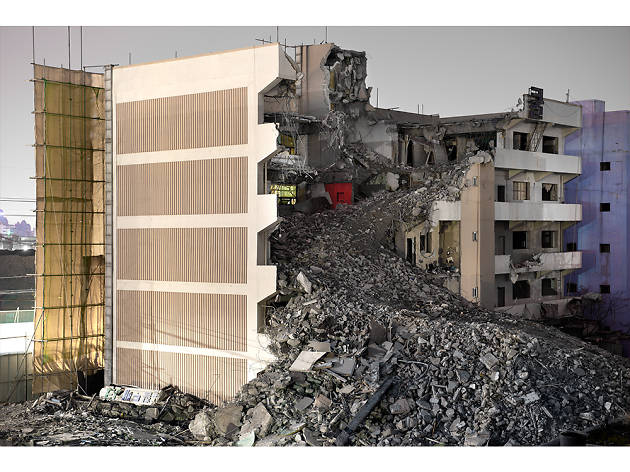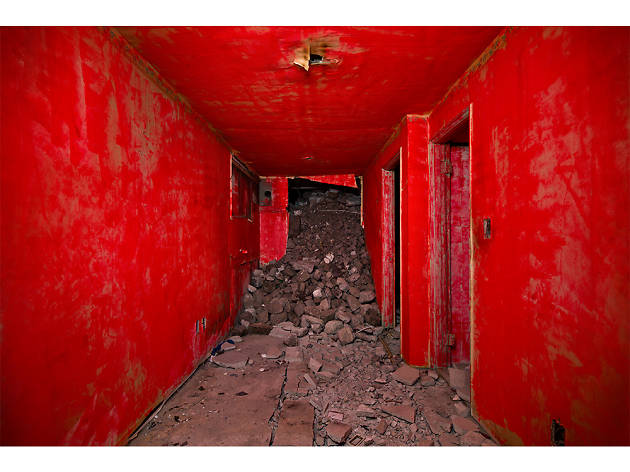 The shock of seeing his environment drastically change developed into an interest in apartments and redevelopment. Jung explained: "I watched from a distance as the house my family and I had lived in for years was demolished. The exterior went first, then the living room and kitchen, then the rooms. I felt like the living organism that had sheltered my family was turned inside out and [rendered] lifeless." For his work "Demolition Site," Jung painted one room building to be torn down in bright red. Then, as the building was knocked down, Jung photographed the moment the red was visible and the skeleton of the building was revealed. The red peeking out from the broken building results in a permanent yet instantaneous moment and instills a familiar yet strange sensation. Jung stated: "The process of finding the red room, which represents a trace of an individual's life, recovers and redefines the city as a place of life and living."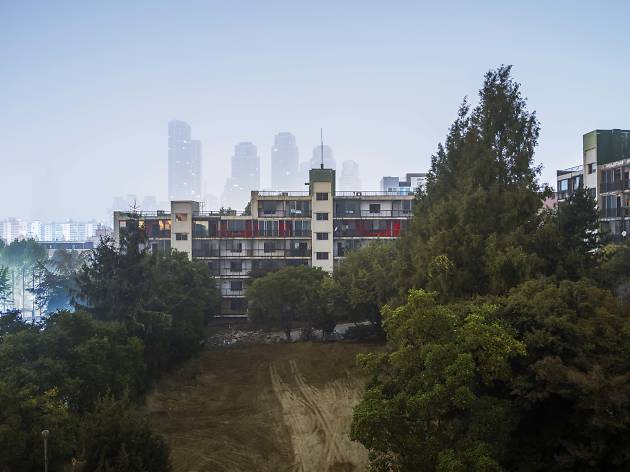 His 2015 project, "Reconstruction Site," took place at the redevelopment site of the Gaepo Jugong Apartment Complex. His previous works emphasized the individual space as a room, but "Reconstruction Site" used the entire floor of each apartment complex. Jung believes that redevelopment "is a process when individuals become a group," as each individual owned a house but with redevelopment discussions, the individuals are united as one. Likewise, the red rooms of a floor were each separate places but when the walls came down, they came together as one in red waves, eventually receding into the dust. Through his works, Jung chronicles the changes that this city undergoes and reveals the problems behind blind redevelopment.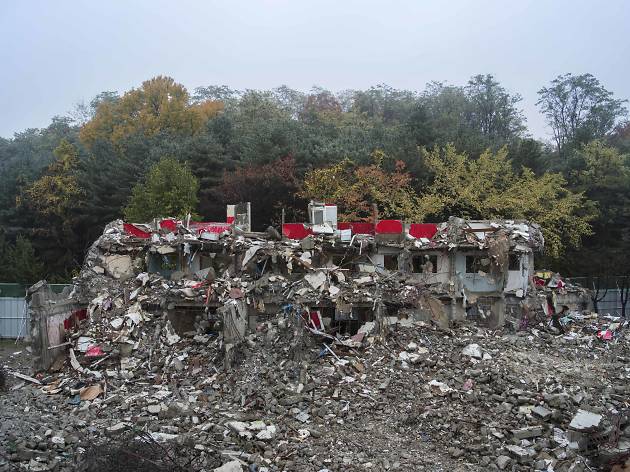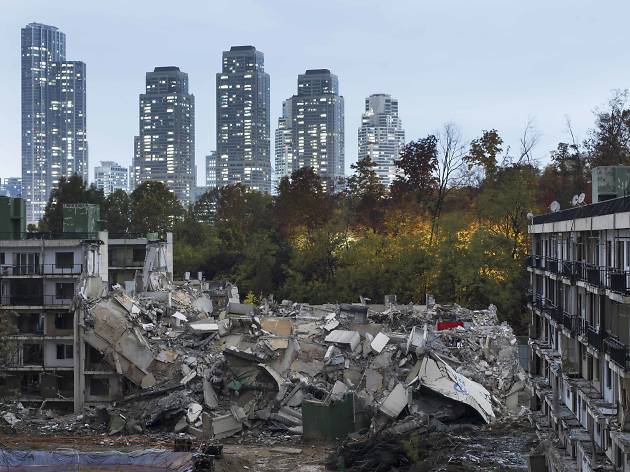 The Incheon Gaejong-dong Lu1 City Redevelopment Project, which serves as the backdrop for "Demolition Site," was scheduled to be finished by 2013, but is yet to be completed due to the economic recession. The ground where old buildings were demolished still stands deserted, and the invisible red rooms of Jung's works linger outside the frame.