Heads up! We're working hard to be accurate – but these are unusual times, so please always check before heading out.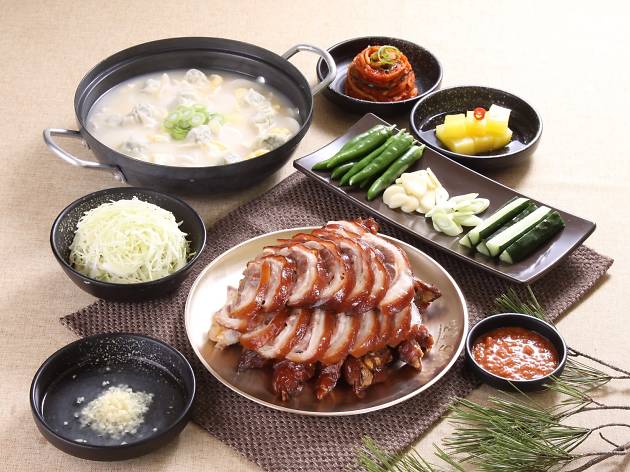 Where to eat Korean food in great local restaurants
From warm broths to steamed jokbal, discover the best of Seoul through traditional Korean food and local restaurants
For a quick bite of Seoul, craft beers and galbi tacos will suffice for day 1, but to fully indulge in authentic Korean food—that requires a whole different set of cutlery and table manners. As much as Koreans are eager to embrace American and European cuisines, we are dead serious about Korean food and eating in general. Walk into any restaurant in the city for a simple kimchi jjigae, and you'll find yourself eating through a table adorned with at least four banchan side dishes.
Korean food is not just about massive servings of savory broths, barbeque, and soul food, but it's also all about the clustered tables, side dishes you never ordered, and shouting for a refill from an "imo," an older and friendlier version of that girl next door. In Korea, everyone including your waitress and beyond is your sister and auntie. In turn, you are not a mere customer, but a son and daughter to be fed and tended to. So put down those burgers and get yourself to a Korean restaurant tonight—you'll find no better Korean food in the world than the stuff right here. Here's a list of some of our favorites.
The best local restaurants and Korean food in Seoul