Stick it or kick it, HEIDENEI's Velcro iT
HEIDENEI's first project, Velcro iT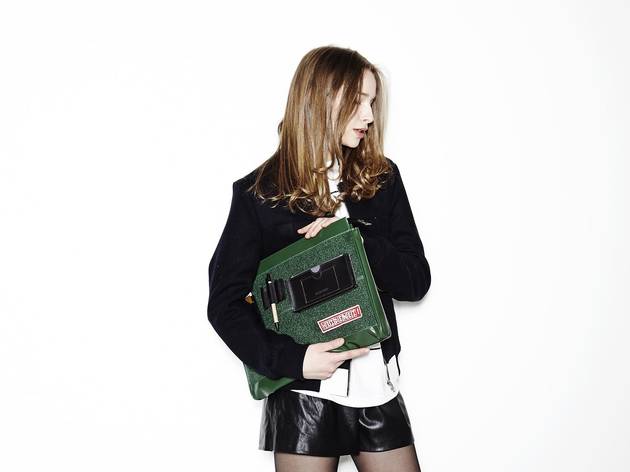 1/4
Photographer:Hanchanghwa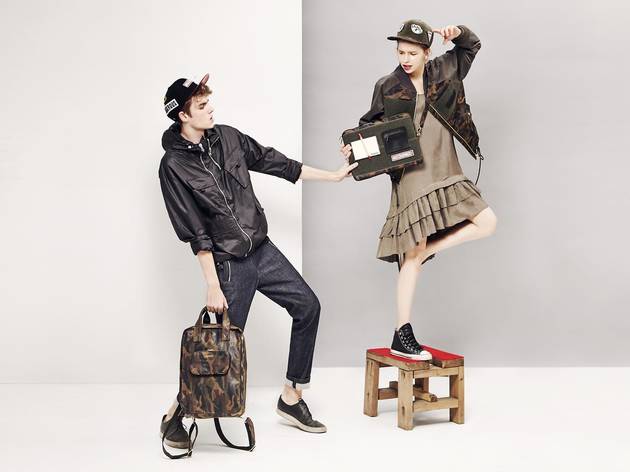 2/4
Photographer:Hanchanghwa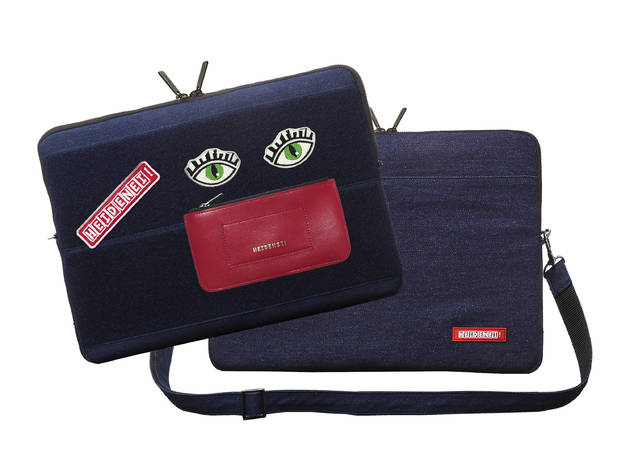 3/4
Photographer:Hanchanghwa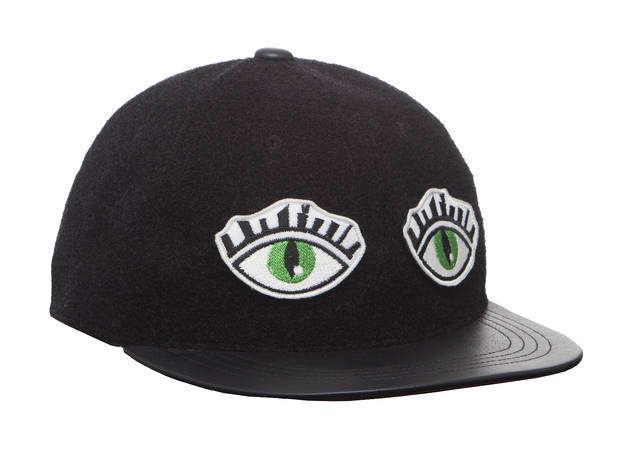 4/4
Photographer:Hanchanghwa
"Heidenei is a German saying that means 'oops,' or 'oh my goodness.' We both studied
in Berlin for years before coming here and we just liked the city so much, it inspired us to make the brand name in German. We didn't want our product to be complete on its own, but rather, something fun and adjustable depending on the owner's style. We wanted some wit in it, you know?"
Velcro was the inspiration for the project. Utilizing velcro not only as the secondary
material, but as the foundation for creating backpacks and clutches, HEIDENEI! allows
people to customize their products by affixing different wappen patches (decorative fabric designs attachable to clothes or hats) to them.
Bae Min-young, who studied fashion design in Berlin, and Kim Jae-bin, former jewelry designer, teamed up to launch their own fashion brand. About a year ago, the duo started the Velcro iT project via crowdfunding and developed it into becoming one of the brands to attend this year's SEEK (a contemporary fashion trade show) during Berlin Fashion Week. HEIDENEI!'s strongest point is its versatility that is made possible with the patches, making each bag one of a kind.
By Lee Dong-mi
Studio HEIDENEI.
3, Shinheung-ro 15 gil, Yongsangu (www.heidenei.kr, 010-9391-7650).