Time Out Seoul picks : Hot spots in Seoul
What is your favorite area?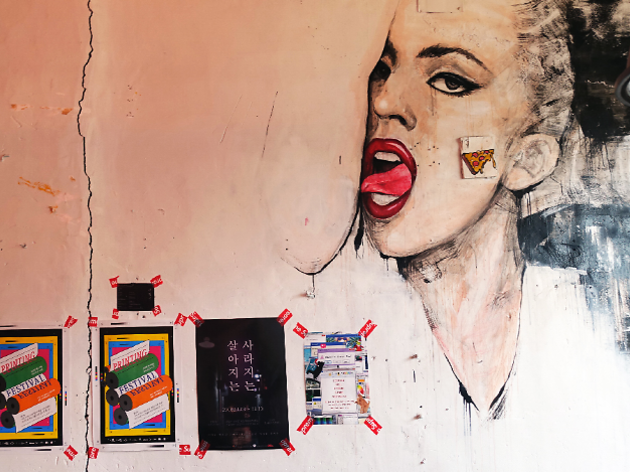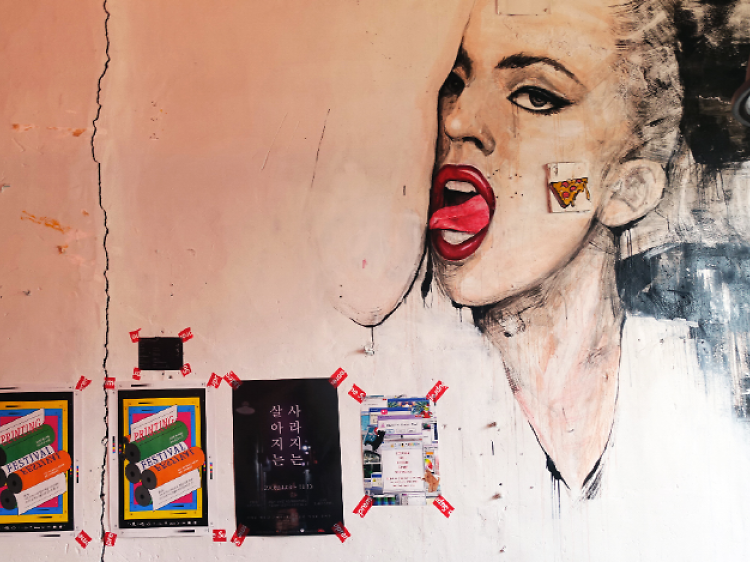 In the rough and raw neighborhood of Mullae-dong, complete with small-sized ironworks crowded together in tightly-woven alleys, the sounds from the steel machineries in the crumbling sight of an apparent urban decay have accommodated local artists of diverse fields for the past decade. What was happening before that? The former name for Mullae-dong is Sacheon-ri (roughly translates to 'Sand Village'), which refers to the mudflats that existed in abundance in the area during the Chosun era. This ancient title is even included in a map created in 1872, but following the Japanese colonization of Korea, it changed to Saokjeong ('Weaving Village'). Due to the proximity to the waterbody (Han River) as well as a rail station (Namgyeongseong Station built in 1936, now Yeongdeungpo Station), a significant number of Japanese textile companies moved into the area, which is the reason why many of the old structures contain Japanese architectural elements. Those who were working in textile manufacturing were residing in temporary living quarters which still remain, as gritty buildings in Mullae Arts Village. It was after the independence that the area got the name we know it as now. In 1960, the textile industry transformed into modern steel plants as President Park Chung-hee pushed for national self-sufficiency in iron industry. In the 1980's, however, Mullae saw a huge decline in activity as cheaper raw materials and manufactured goods started flooding in from China. The number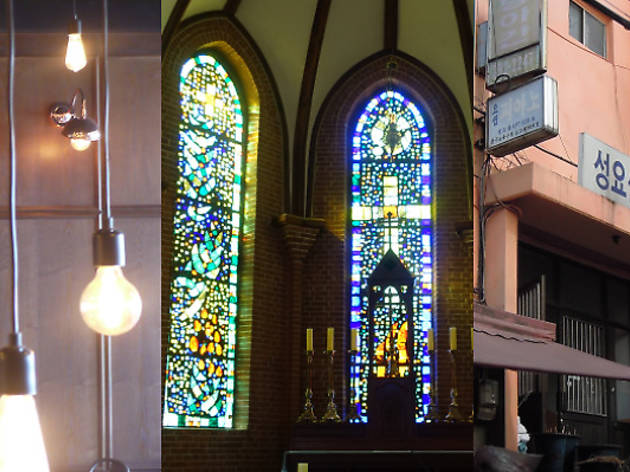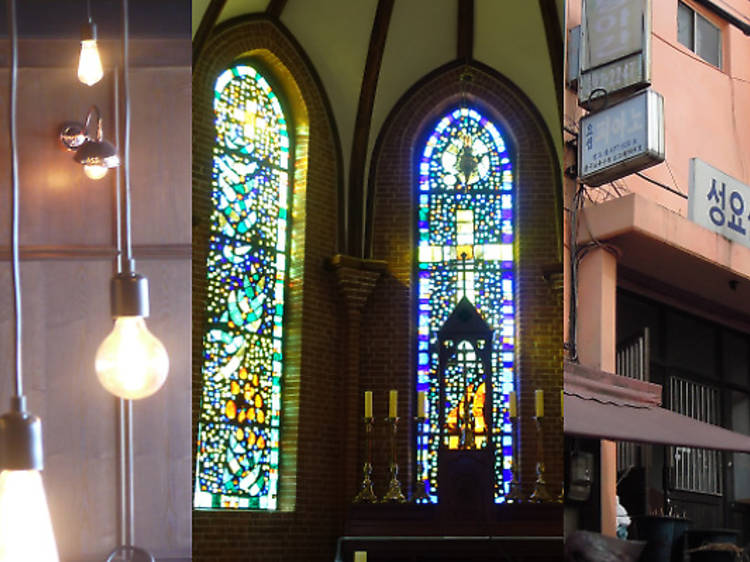 The deteriorated elevated-road near Seoul Station, which has been keeping its presence in the center of the city for 45 years, will be soon eliminated. What we'll see instead is a 10.3-meter wide and 1.24-km long elevated-park, decorated with trees and shrubs. There will be book cafés, libraries, as well as 5 walking-courses: Jungnimmalli-dong Course, Sogong-dong Course, Myeongdong Coursem Namsan Course and Human-dong Course. Among them, Jungnimmalli-gil is an old 2.5km path connecting Jungnim-dong and Malli-dong. From an over-100-year-old cathedral to Korea's first residential complex and a 45-year-old seolleongtang (ox bone soup) joint, this old neighborhood which seems to finally awaking from a long sleep has unique and one-of-a-kind offerings.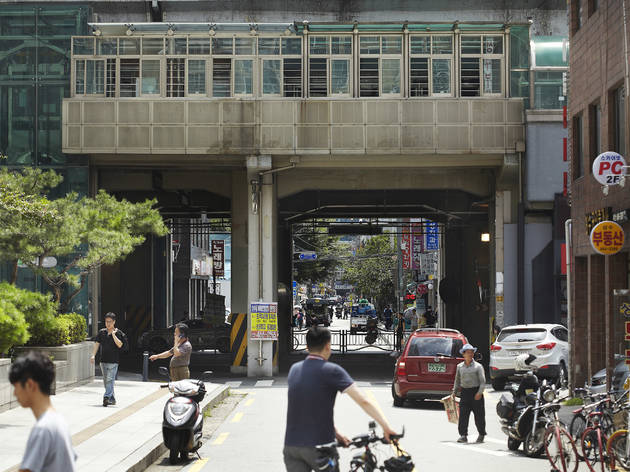 With Seoul Forest Station in the middle, the residential quarter of Seongsu-dong is to the left of it. Ever since upscale high-rise apartments started being built here in 2011, it has been the district to be in. Starting from 2014, when social venture corporations, social enterprises and young designers started settling here, the neighborhood has taken on a new vibe. The Seongsu-dong that is often mentioned by Korean millennials on social media refers to the area to the right of Seoul Forest Station. It's one of the few semiindustrial areas left in the city and is home to a wide spectrum of industries, such as shoe factories, car repair garages and printing houses. Seongsu Handmade Shoe Street is also located here. Recently, this neighborhood has earned another name—"Café Street." Gallery CO:LUMN, which opened this past May; Orer; and Zagmachi, which has been around for quite a while, have attracted new customers to this neighborhood.
Show more