Times Square Mall
With historic yet modern venues, it's keeping Yeongdeungpo bright.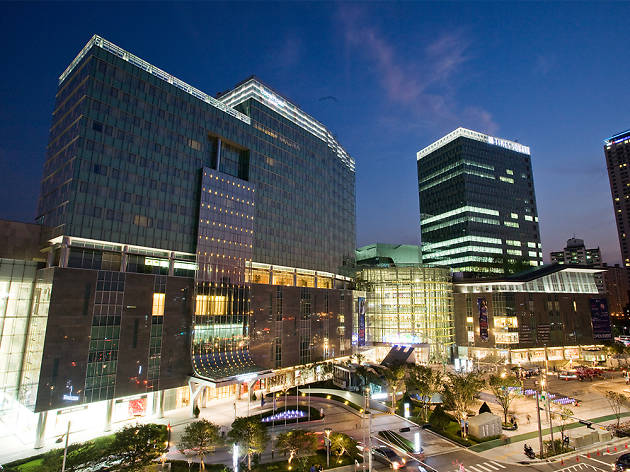 1/4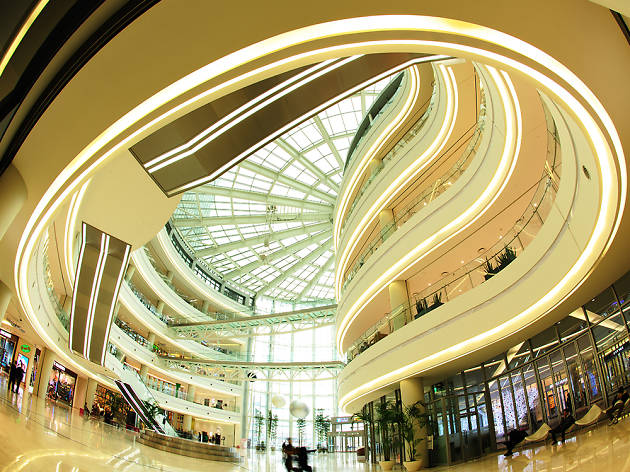 2/4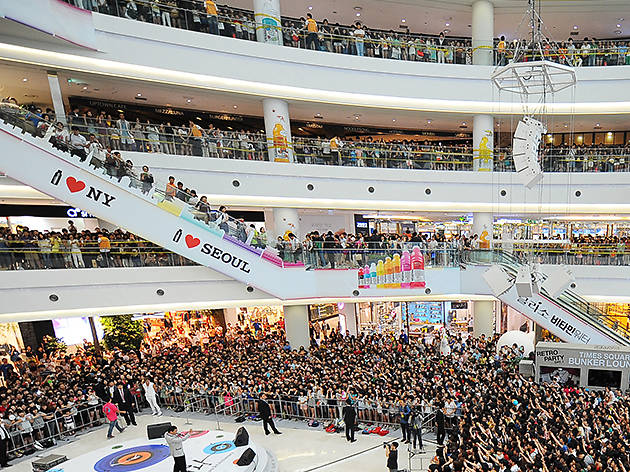 3/4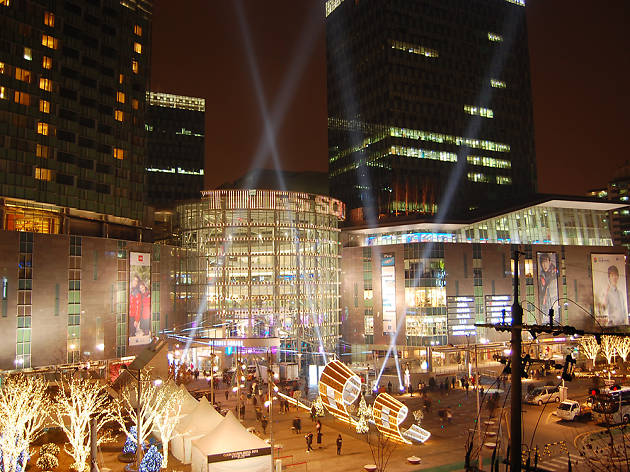 4/4
Although one might think that this mall lends its name from the famed commercial intersection of Manhattan, Times Square Mall has a unique and historic story of its own. Originally the site of Kyungsung Textile Company's Yeongdeungpo factory (much of it destroyed by Japanese colonization and the Korean War), this ultra modern mall was named Times Square to coexist in harmony with its previous owners. Opening its doors on September 16th, 2009, it is currently one of the largest malls in Seoul. The main Atrium on the first floor is even claimed to be the largest in Asia, with 2 bridges and a large central event space in the middle. Every month, the atrium offers new cultural events with previous events including musical performances by top K-pop stars, magic shows, experience zones, special markets and the annual New Year's Times Square Countdown. With Shinsegae Department Store, Kyobo Book Store, CGV, E-Mart, Courtyard by Marriott Hotel, the largest Kolon Sporex in Seoul, literally topped with rooftop gardens, Times Square Mall is a great place spend a whole day.
The dynamic things to do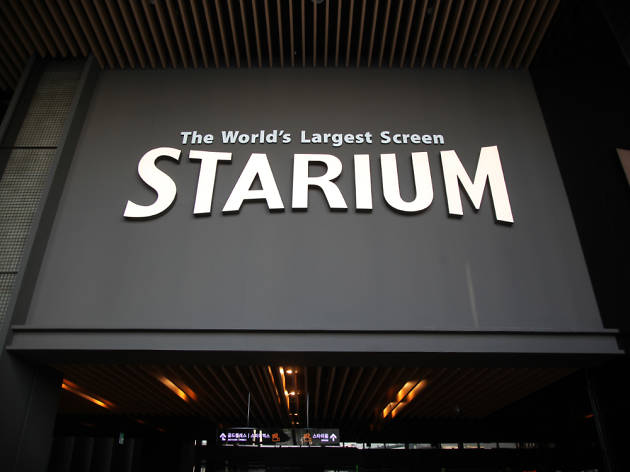 The world's largest screen is located right here in Seoul at the 4th floor of the Times Square Mall. Included in the Guinness World Records, CGV Starium offers not just the 'Extreme Giant Screen' but super dual digital images, 16 channel sound system and digital 3D images. So, to all those who don't understand the specific technicalities, this is what it means. Firstly, the upgraded dual laser digital images means this huge screen will have the same brightness as normal cinemas, assuring picture quality. The 16 channel surround sound is pretty impressive as you can almost feel the vibrations on your seat. Finally, although Starium offers 3D movies, it's not highly recommended as the dizzying effects of viewing 3D might get worse with the fact you just can't see the whole screen without tilting your head. 3D along with constantly moving your head isn't the best combination. As a small tip to really enjoy the biggest screen in the world, make sure you seats are located somewhere along H to K (with the best being line J) with seat number 21-35. For those who like to watch blockbuster movies, this cinema might be worth a try. After all a fixed price of 10,000 won per ticket is only 2,000 won more than the normal cinemas.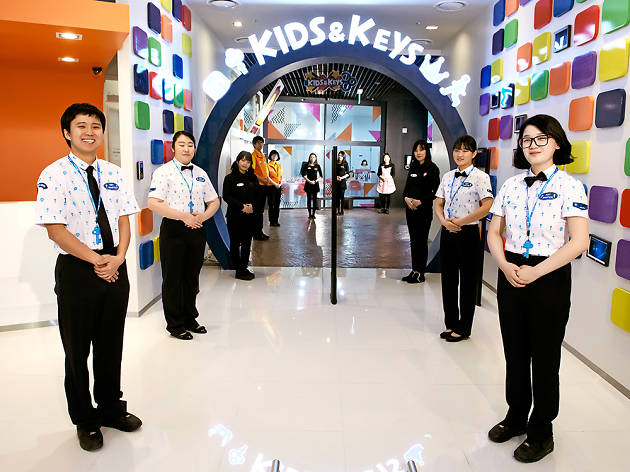 If you don't want your children growing up to be indecisive in which professional path they want to dedicate their rest of their life to, well as a parent, maybe it's a good idea to start inspiring them from a young age. Kid & Keys, located on the basement floor of the Times Square Mall, is like a mini theme park for children to try out a variety of professions. There are 22 rooms, each one focusing on a specific career. Although I'm sure lots of Korean parents would want them to participate in the medical doctor profession, having the parent sign up for a particular course is strictly prohibited. Children, who are given a key when entering the theme park, must choose on their own, line up and register on a digital platform in front of each course station all under their own will. Depending on the course, it could take from 20 to 45 minutes and once done can head to the next profession. From the fashion designer, the police, the news anchor to the farmer, let your child free and learn the disciplines of being themselves!
Restaurants worth the wait in line
Shops you don't want to miss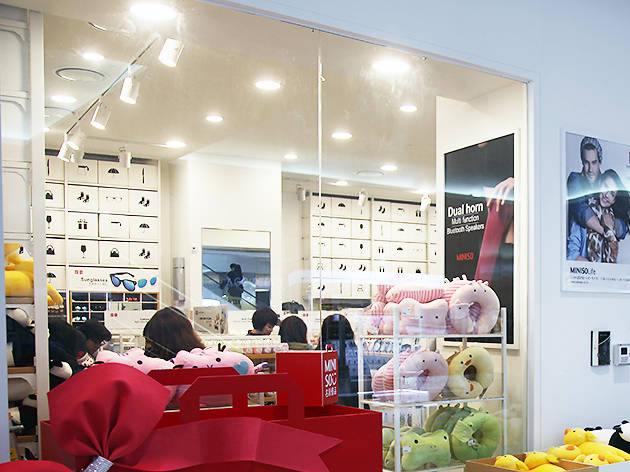 Miniso, sounds a bit familiar doesn't it? But, mind you, this brand encompasses fast fashion and lifestyle of a higher value while being more colorful in selection than Muji. Created by chief designer Miyake Jyunya and Chinese entrepreneur Ye Guofu, this young fast fashion chain store has ambitions of going hyper global with its affordable and fun selection of products. Who knows, maybe in a few years Miniso stores might invade shopping areas just like H&M or Zara! With its 3rd store opening on September 5th in Times Square Mall, you will be able to find a variety of novelty and practical items ranging from mugs to dolls, stationary to phone holders, mini bags to Bluetooth keyboards—and the list goes on! Some useful, some just plain fun to have, Miniso will have you mesmerized.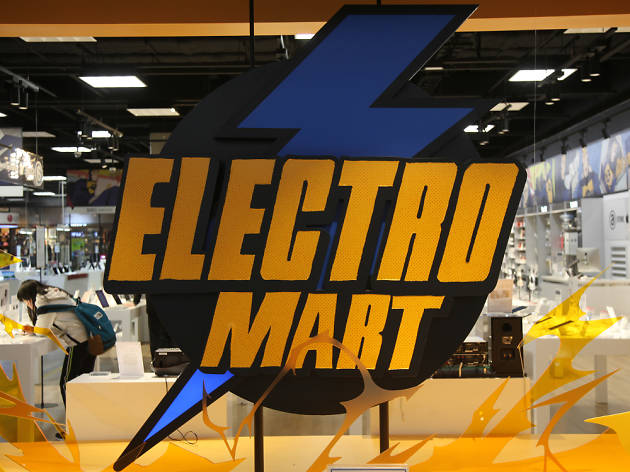 You're not into clothing shopping but tagged along to a mall? If you're at Times Square Mall, then fear no more. Electro Mart, an early adopter's safe haven by E-Mart, is not just a place for you to shop; it's a place for you to experience. For the tech geeks and everyone else alike, a wide range of gadgetry is available and we're not just talking DSLR's and curved plasma TV's, we're talking RC robots and even drones of all sizes. With items including, bikes, cosmetics, repair tools, figure and figurines, Foosball tables, miniature bars, camping equipment and turntables to speakers, at Electro Mart it's not about what you want to see but rather how much you can do. If you have a little money and time to spare, head to the barber shop, get cleaned up and get a 3D printed figure of yourself at Ioys!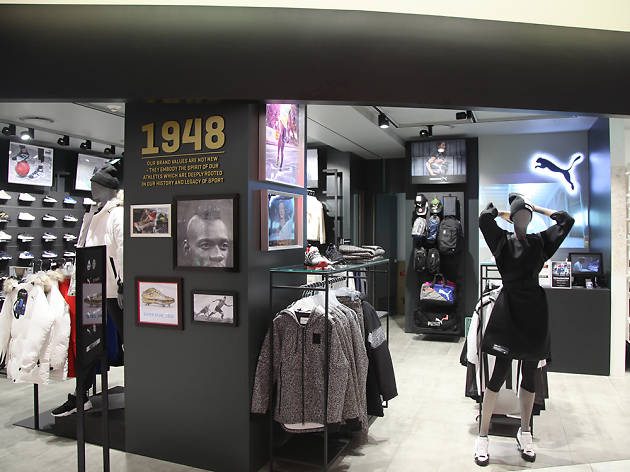 Korea's first Puma sports fashion concept store, Puma Select, opened its doors in Times Square Mall this past September. What makes this store different from all its counterparts around Seoul is that it is solely dedicated to fashionable sportswear; that means sneakers, street style apparel and the product results of creative collaborations. Take for example the BOG Sock collection heavily advertised with K-pop boy band BTS. With fashion icon Rihanna as its creative director since the winter of 2014, Puma select is a great spot to shop for those who characterize themselves as young, energetic, modern and sleek.
More to explore