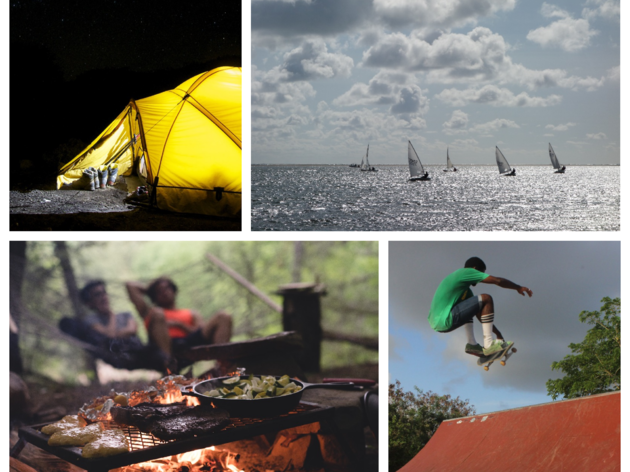 The Han River one of the more popular attractions among Seoulites as they swarm over, filling the banks of the Han in the thousands. They're out cycling, having a picnic or maybe even doing some leisurely fishing. There are plenty of things to do other than the mundane day out on the Han. They include having a BBQ party with your friends, learning how to ride a longboard or maybe even trying out a yacht for the first time. Here are a few things you may not have known but can be rented out.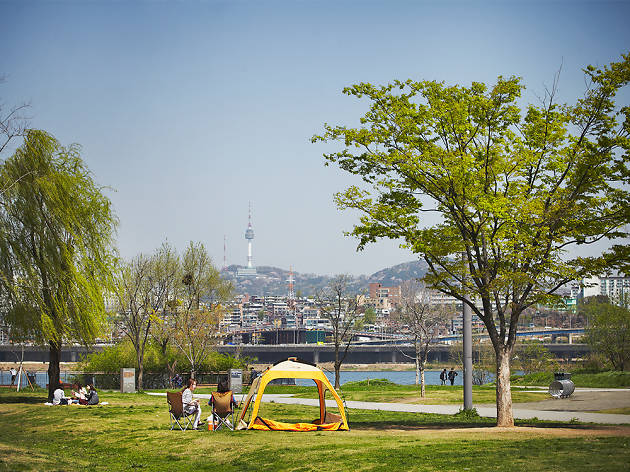 Camping in the middle of the city—for Seoulites, it's something that makes perfect sense. Camping out on the banks of the Han River has been a favorite pastime for both the old and young in the city as these green spots are perfect for enjoying the city's nature at its finest. Whether it's setting up a small sunshade for a relaxing Sunday picnic or renting out a pre-set up tent to stay the night with friends or family, Hangang provides lots of amenities you wouldn't imagine you could rent out. The experience will be wholly different to what you might expect during camping out in the wilderness, but you'll be surprised as to how fun and therefore addicting the activity may become.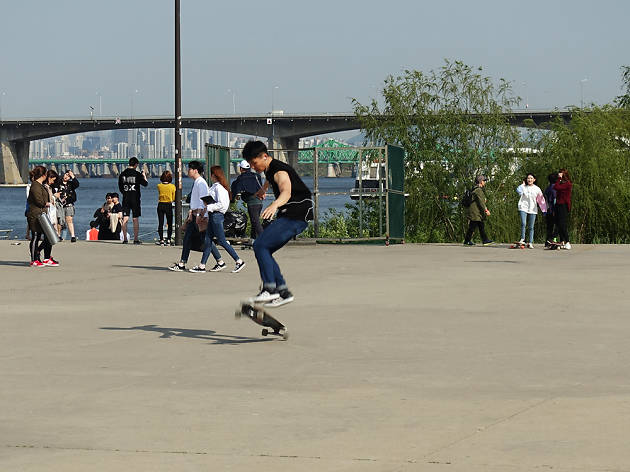 Remember the video of a Korean skater that went viral during the summer of last year? If not, search "Ko Hyojoo"—she released a clip of her hypnotically dancing on a longboard while cruising Han River. Vogue referred to her as a "Korean longboard sensation." In the video Ko used a Korean American rapper song, Kero One's So Seductive, as the background and once the rapper reposted Hyo's video on Facebook the rest was history. It even led Hyo, a UI designer at LINE, to collaborate with Far East Movement on their music video Umbrella.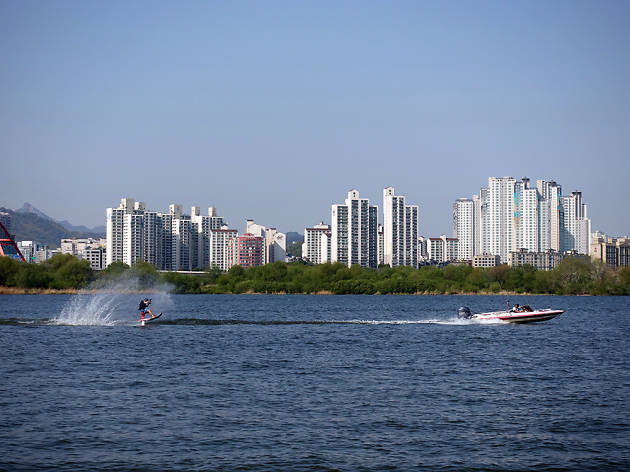 All different types of water sports and activities can be enjoyed on the Han River- you just need to know where to go! From jet skiing to sailing, yachting to wakeboarding, you name it and the Han will have it. So whether you're a local or just visiting Seoul, don't think that getting wet while enjoying some water sports is something that's so far away from your reach.