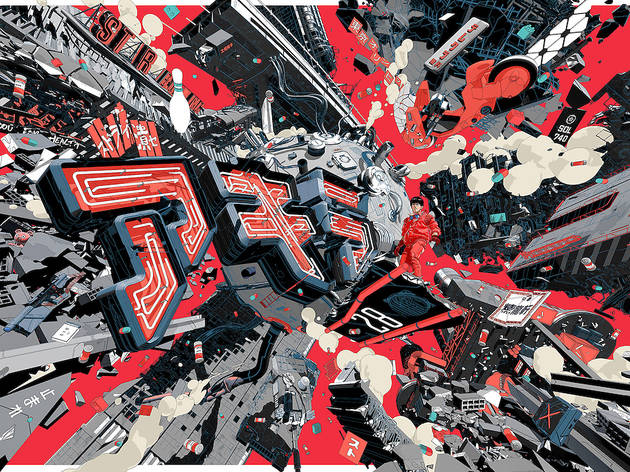 1/3
Photograph: Buro UFHO/The Unusual Network
Buro UFHO
2/3
Photograph: The Unusual Network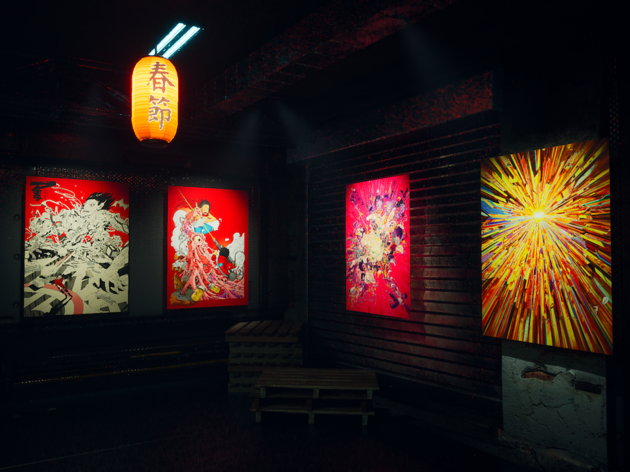 3/3
Photograph: The Unusual Network
Time Out says
Calling all fans of Akira – get ready to be transported to an industrial complex set in 2020 Neo-Tokyo that is dedicated to the iconic 1988 post-apocalyptic cyberpunk anime. Curated by The Unusual Network and produced by Metamo Industries, the interactive online 3D art exhibition engages the senses with stunning visuals and a specially designed soundscape that elevates the art-viewing experience. The impressive online gallery even amassed over 10,000 visitors from 10 countries within the first three days since going live on June 1.
Feast your eyes on 14 masterpieces by artists from Singapore, Japan, and the Philippines. The main draw, however, is the attention-grabbing centrepiece of a giant bunny and teddy bear by Japanese artist Humanoise. Each artwork can be examined by zooming in. It is also accompanied by a statement by the artist, highlighting the creative process and inspiration behind it. And if you can't get enough of the piece, you can cop it on the spot too.
"The Akira show was initially created to be a physical exhibition sometime in April, but due to Covid-19, we had to reimagine the experience to suit the online medium, whilst retaining the sense of discovery that comes with wondering around a physical space," says curator Steve Lawler. "This small experiment demonstrates the potential of online exhibitions where there are no constraints in space and capacity. The potential to add different interconnected virtual experiences that merge editorial content, online events, gaming, video and animation is endless and something we plan to explore in the future."
Why Akira? For the uninitiated, Akira follows biker Kaneda who is confronted by many anti-social elements while trying to help his friend Tetsuo who acquires incredible telekinetic abilities after a motorcycle accident which threatens an entire military complex amidst chaos and rebellion in the sprawling futuristic metropolis of Neo-Tokyo. The film also notoriously predicts the cancellation of the Tokyo 2020 Olympics, which rings true now as the mega sporting event is postponed to next year. As relevant today as it was 32 years ago, Akira remains to be a source of inspiration for creatives to this day.
"Akira is more than a classic, it is unbeatable perfection from a graphic point of view, a story engraved in my brain. A timeless masterpiece," says Jaba One, the Singapore-based Colombian graffiti artist whose artwork is featured in the exhibition.
Check out Akira Virtual Exhibition at theunusualnetwork.com/akira. Enable audio for the full experience.
Details