Traverse through stunning artworks and the images of colourful landscapes through CASA, an exhibition by British Israeli fine artist Chloe Manasseh. The artist explores her Sephardic roots in her solo exhibition at Art Porters Gallery.
After all, Chloe's paternal family – who are of Jewish Baghdadi origin and originally settled between Calcutta (India) and Singapore – contributed to the establishment of a Jewish community here in Singapore. The artist's mother was born in Casablanca (Morocco) for a short while before her family journeyed to Israel via Marseille. The exhibition is an accumulation of her familial roots and the artist's lived-in experiences in Europe, the US and Singapore. CASA reflects on how one's concept of home and identity shifts over time.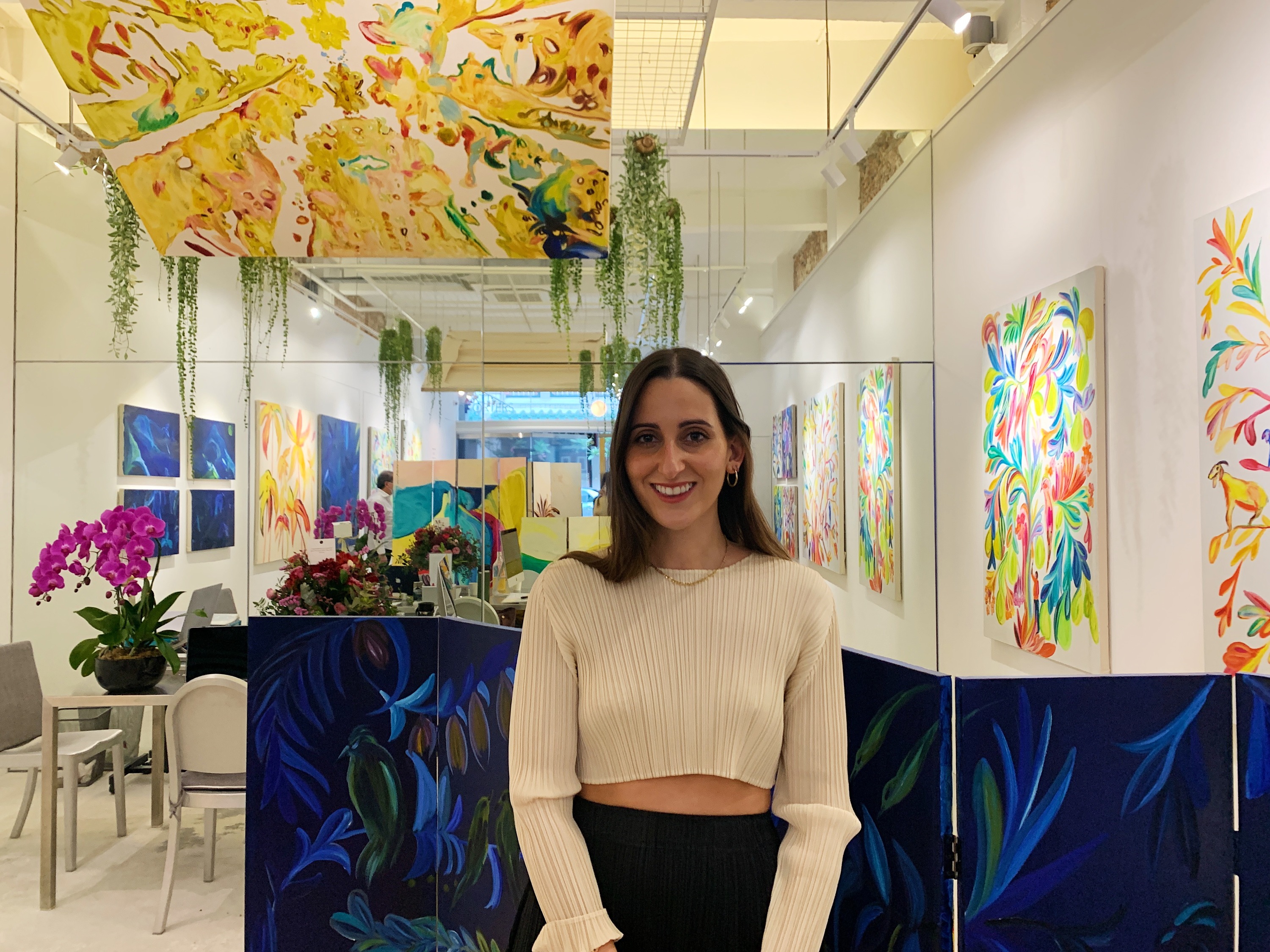 Head on down to the gallery and be treated to a spectacular visual art experience. Walking into Art Porters Gallery, you'll be greeted with strong vibrant colours and heavily patterned botanical surfaces alongside the natural landscape – ever-present elements in Chloe's works inspired by her Moroccan heritage and a search for the others. It delves into Jewish folklore, featuring wall paintings, two-sided folding screens, a tile installation and pots that will transport the viewer to an alternate Morocco-born from the artist's vivid imagination.
A lot of us are missing the stunning sights and architecture of our favourite cities – so why not let Chloe take you on a visual journey?