Century of Light: Masterpieces from Monet, Renoir, Raden Saleh, Juan Luna and more
National Gallery Singapore's new showcase highlights works 19th-century greats from Europe and Asia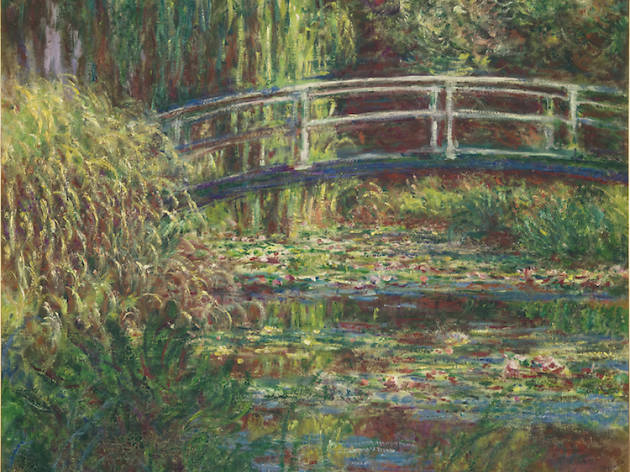 The 19th century followed the age of the Enlightenment and saw the birth of the modern era. Trace this transformation at National Gallery Singapore's new showcase, Century of Light, which features two exhibitions: Between Worlds: Raden Saleh and Juan Luna and Colours of Impressionism: Masterpieces from the Musée d'Orsay. View renowned artworks from European, Asian and American museums and explore the various painting styles that emerged in Europe during the period. These artists transformed the visual art style of their time and continue to influence the present. Here's what you can expect when you visit.
Artwork: Gabrielle a la rose, Auguste Renoir
Making an impression
Impressionism is an art movement that revolutionised art in the 19th century, with young French artists like Claude Monet and Auguste Renoir leading the charge. Colours of Impressionism: Masterpieces from the Musée d'Orsay is where you can catch works such as Renoir's Gabrielle à la rose (Gabrielle with a Rose) – a portrait of the artist's family nanny in warm pink tones that exudes youthful beauty – and Édouard Manet's Clair de lune sur le port de Boulogne (Moonlight over the Port of Boulogne), with its stark black shapes demonstrating why he is often called the father of modern art. Also not to be missed is Monet's iconic Le Bassin aux nymphéas, harmonie rose (Water Lily Pond, Pink Harmony), one of the artist's most famous works that's still widely celebrated today.
Artwork: Wounded Lion, Raden Salleh
Closer to home
In Between Worlds: Raden Saleh and Juan Luna, masterpieces by famed South-East Asian artists Raden Saleh and Juan Luna are brought together for the first time. The painters gained recognition in Europe in the 19th century and shone an unprecedented spotlight on Asian painters at the time, making them national heroes in their home countries. Indonesian artist Raden Saleh is known for his dramatic portrayal of animals, as in Wounded Lion, inspired by his visits to animal shows in Holland in the 1830s. Juan Luna's España y Filipinas (Spain and the Philippines) is a powerful emblem of the colonial relationship between Spain and his home country of the Philippines, and continues to touch the hearts of viewers today. Two versions of this painting are featured in this exhibition.
Get involved
While you're welcomed to explore the showcase on your own, come hear what the experts have to say by popping by one of the many fringe programmes occurring during the exhibition period. Children can attend Stories in Art: Colours of Impressionism (Dec 9 & 10, Feb 10 & 11 at 2.30-3pm and 3.30-4pm), a storytelling session conducted by Kamini Ramachandran that takes them on a narrative journey through the exciting world of art. Art lovers can also meet the Curator of Paintings from the Musée d'Orsay, Paul Perrin, on November 17 at 7.30pm. He is giving a talk on the Impressionists, exploring their use of colour and breaking down their influences. Similar talks and programmes are held throughout the duration of the showcase – head here to find out more.
Century of Light is at National Gallery Singapore (nationalgallery.sg/centuryoflight) from Nov 16–Mar 11. Prices start from $15.