All you clay enthusiasts out there are in for a treat! The beloved local ceramic studio Mud Rock Ceramics is presenting an exciting week-long Clay Camp to mark their 10th anniversary.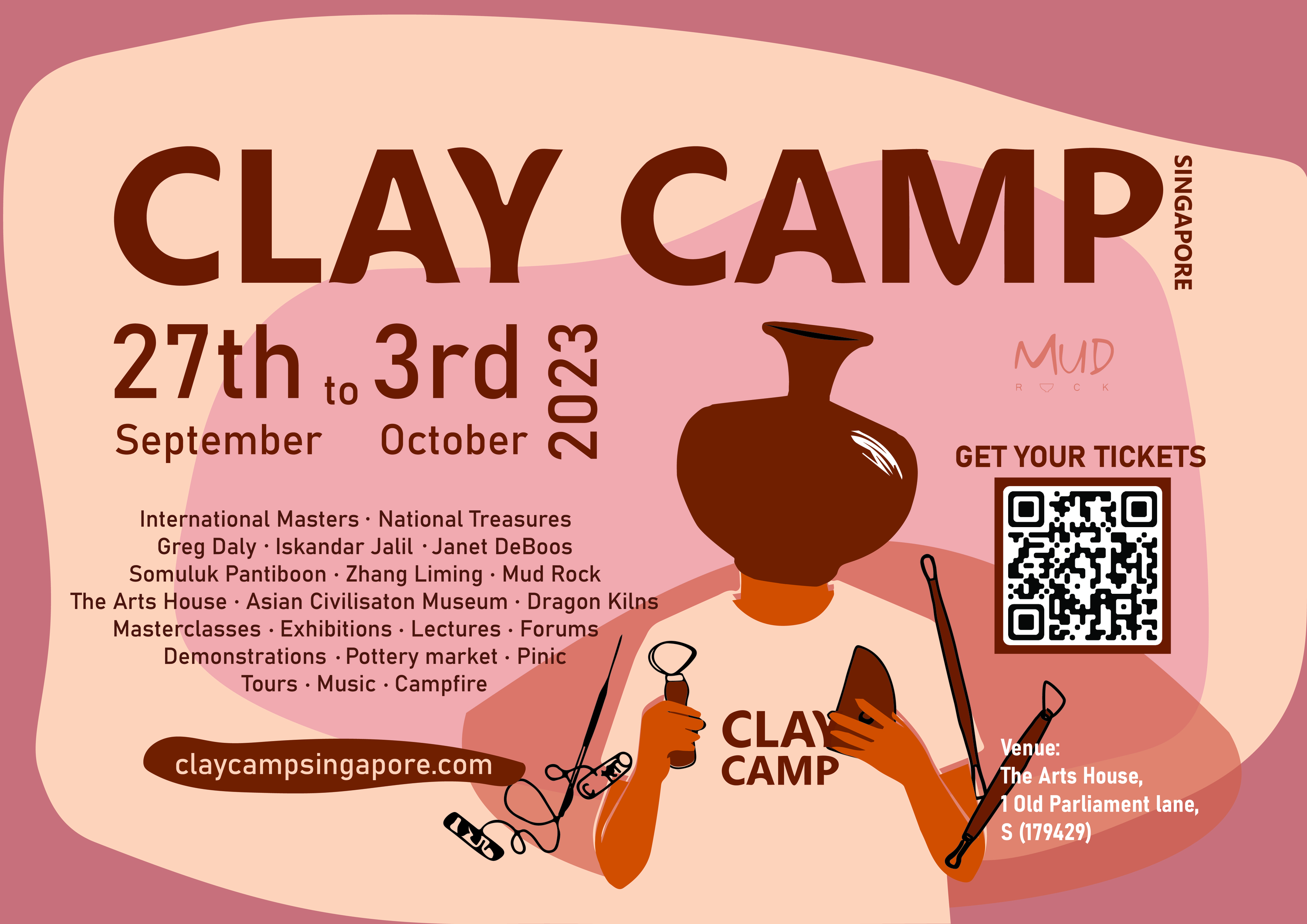 From September 27 to October 3, enjoy a series of programmes centred around all things clay across four different locations – The Arts House, Mud Rock Studios, Asian Civilisations Museum, and Jalan Bahar Dragon Kiln. This event is the first of its kind, featuring exhibitions, master classes with award-winning master ceramicists, career talks, live demonstrations and even guided museum tours.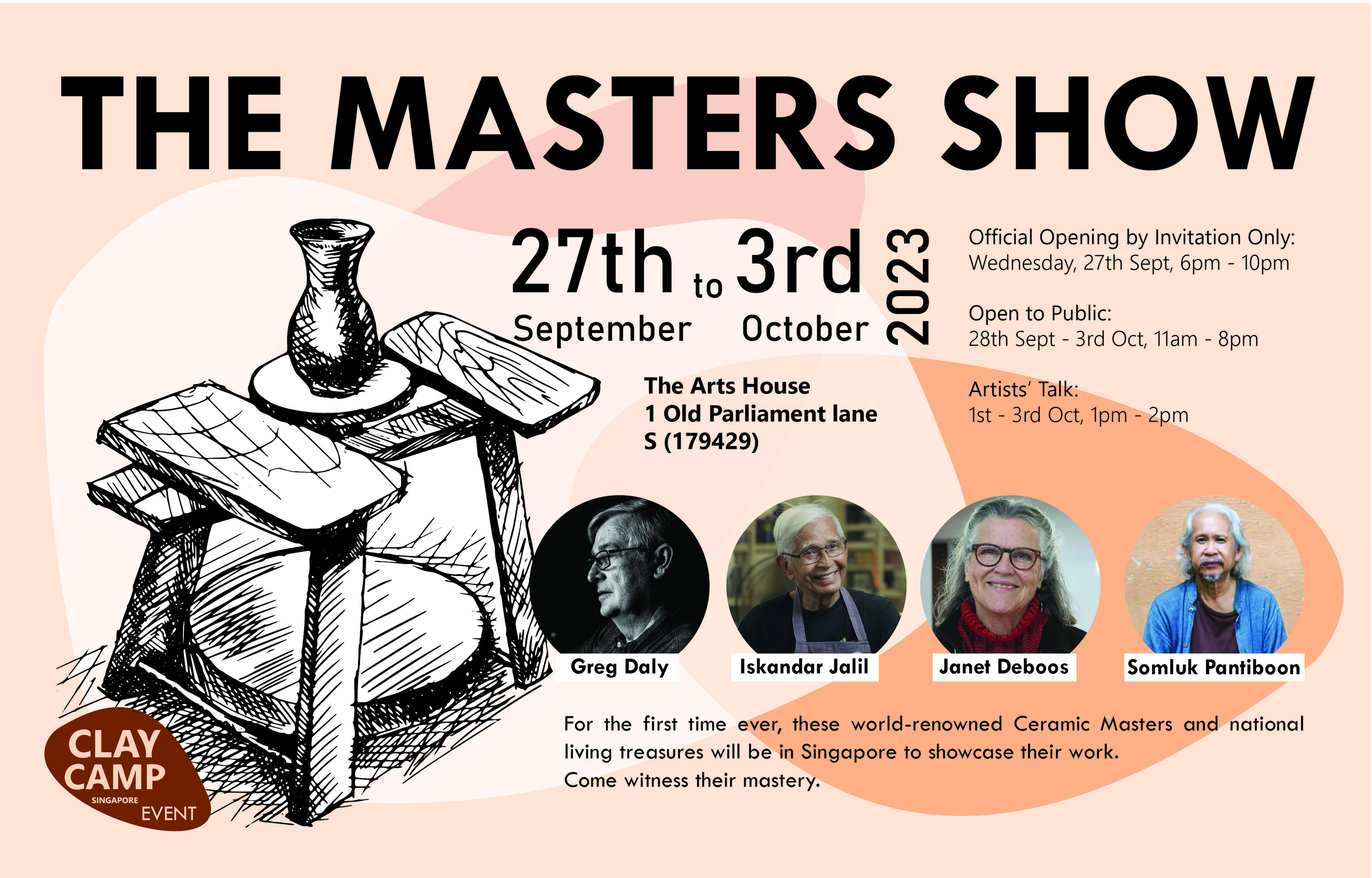 Attend The Masters' Show where four internationally renowned master ceramic artists – Greg Daly (Australia), Janet DeBoos (Australia), Somluk Pantiboon (Thailand), and cultural medallion potter, Iskandar Jalil (Singapore) – will come together to showcase their works alongside artist talks.
The Earth, a sustainability-focused exhibition, will also be held to showcase the possibilities of carbon-neutral, smokeless kilns and innovative methods for repurposing discarded ceramic waste.
Explore the medium of clay at Drawing On The Body, an event where local tattooists, graffiti artists, and visual artists will merge ancient ceramic painting techniques with their individual art style to illustrate on clay vessels. The artists include @AllisonMLow, @AndraythePoseur, @AngBaoKeith, @kit, @MaxineNgPS, @RatKing, @SeanPDunston, @skl0_, Spaz, @Tobyato, and @waywardclouds. All works will be up for sale.
Delve into the Tang Shipwreck exhibit by going on a guided tour at the Asian Civilisations Museum led by ceramic masters Greg Daly, Janet DeBoos, Zhang Liming, and Mud Rock.
Bringing the experience to a perfect conclusion is Campfire In The Jungle, a vibrant party hosted at The Dragon Kilns. There will be a kiln tour, captivating live firing demonstrations by the firing master Zhang Liming, and music performances featuring Weish, Intriguant, Kiat, and Cherry Chan from the music label Syndicate. Also, don't miss an enchanting dance act performed by dancer XUE from Endless Return.
For more information on the programmes, visit their website here.
Purchase your tickets for the various events here.