Explain your show: Ran Hwang on 'Becoming Again'
We speak with Korean artist Ran Hwang on her fascination with buttons and her new show, Becoming Again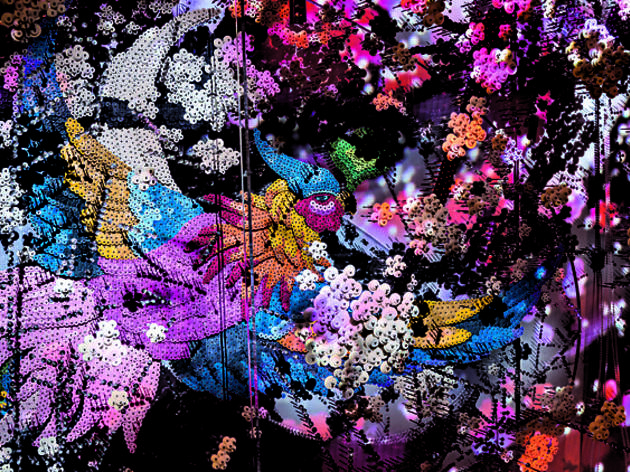 'If the environment was not set in a fashion house but in, say, some place selling car parts, I would have been making something out of screws and bolts by now'
'Ten years ago, I worked at a fashion embroidery company. While I worked hard on the job and my art, the strong passion for experimentation stirred in my heart the moment I saw a dusty and dirty pile of buttons. If the environment was not set in a fashion house but in, say, some place selling car parts, I would have been making something out of screws and bolts by now.
'I am fascinated by transient beauty, because things that fade are all the more precious. In the early days of my practice, I used to draw an image directly onto the wall; I then nailed pins, which were affixed to buttons, onto it. I filled the image in by hammering each pin and button one by one. After the exhibition was over, the installation was dismantled.
'These days, I prepare customised panels instead of hammering directly onto the wall. I draw an image on a small sheet of paper and digitally enlarge it before printing it to a scale as large as the panel. I then attach the printed drawing onto the panel and fill in the image in a similar way. In my earlier days, I couldn't always imagine exactly how the final product would look, but now, after a number of projects, I can somewhat visualise it.
'Although taking time to produce the work is important, the amount of affection I devote to the work is more valuable. I have been doing this for 14 years, but I still take immense effort to research new materials and come up with innovative production methods.'