Interview: Marcel Heijnen
We catch up with the polymath and co-founder of Artistry on how he balances so many hats and how it all came about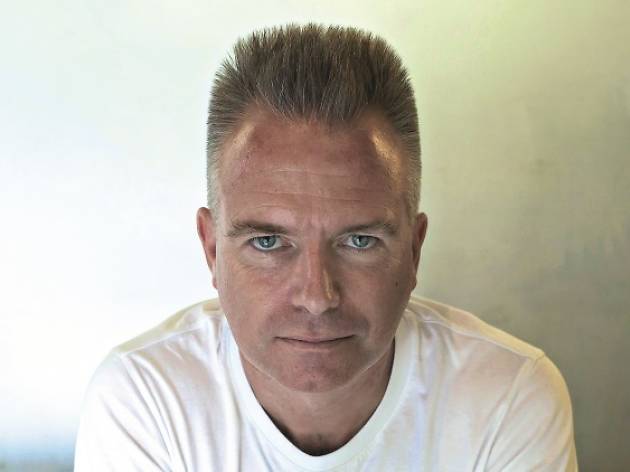 'I'm not an advocate of giving everything up to be a suffering artist. I think it's possible to have a full-time job and an artistic expression'
Your resume is pretty amazing. How did it all begin?
My dad was an amateur photographer, and we had a dark room in our basement. So I started taking photos, too. I got my first guitar for my 16th birthday. In the '70s, people were keen on music, and I got inspired to write and perform songs.
I learnt graphics and printmaking in school, and begun my career at Philips Design doing some very technical work. I later moved into product packaging, then graphic design, and finally started Chemistry [a graphic design studio] in 2010 with a friend.
How do you find time for everything?
Music suffered a bit when I was focused on visual arts, but I'm now putting a band together. You can't be doing everything all the time and do them well. From my meditation practice, I learnt to focus on the intention without being too attached to the outcome.
So what do you do to relax?
Sports and meditation. Having quietude hugely benefits the creative process. That's when ideas that have been simmering in the background come forth.
If you had to pick just one interest to pursue, which would it be?
Visual arts, definitely. I've found my voice here more than anything else. Residue [his art photography series], in particular, is something that's very me. My whole life has been leading up to it, as I've always been interested in texture, weathering and reflections.
Can one really know a lot about a lot?
You can't know everything about everything, but you can pick a few things and really learn about it. I think it's not so much about the talent, but about building skills. It may seem like I know a lot of things, but I pick very thin areas and work on them.
Any advice for aspiring artists?
Don't do it with the goal of selling. Do the things you like. I'm not an advocate of giving everything up to be a suffering artist. I think it's possible to have a full-time job and an artistic expression. When you're ready, you can perhaps get to the level where you can leave your day job.