Ruben Pang
A chaos of colours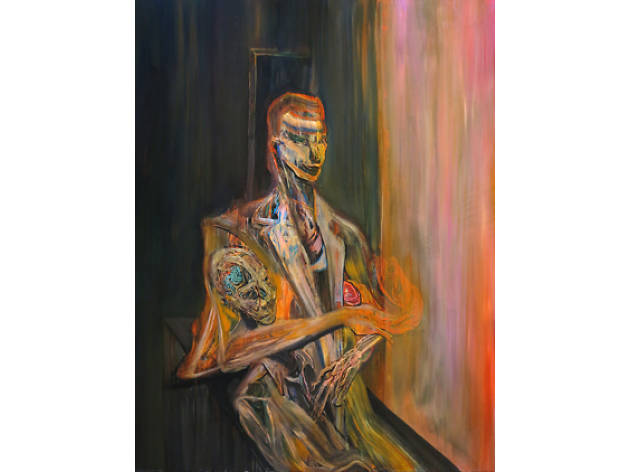 1/2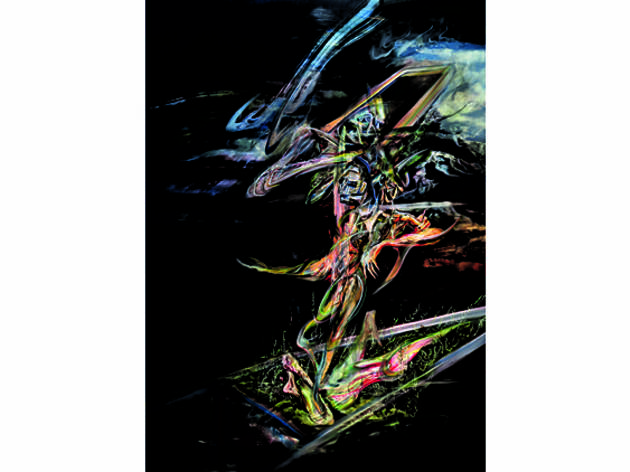 2/2
Ruben Pang graduated from LASALLE's Faculty of Fine Art only four years ago, but he already has a few pretty feathers in his beret. His works have been showcased in places as far flung as Turkey, Italy and Switzerland, and, at only 24, he's fast becoming one of the brightest stars in the local art scene.
The finesse and distinctiveness of Pang's oil and acrylic paintings belie his age – a mesmerising chaos of colours that have been carefully layered onto aluminium composite panels to resemble abstract human forms. 'The development of my recent works stemmed from a sense of insecurity with regards to my practice. Painting was my form of escapism for a few years, and I was concerned that this process-based abstraction was self-indulgent,' he says of his upcoming exhibition, Ataraxy. 'This body of work is an examination of two different approaches to my process: one where I paint very deliberately, and the other almost aimlessly, like a never-ending game.
The show's title is a play on the condition of ataraxia; it refers to a state of extreme calmness, which he enters when he paints. But he's not afraid to stray outside of his comfort zone. For instance, the piece 'Building the Triad' (pictured left) depicts 'a single figure split into four levels of consciousness, trampling over one another in a clumsy attempt to align themselves with a tuning fork,' Pang explains. 'They are chasing melody, finding music. I have difficulties connecting to music, and there is an internal resistance to consonance that I feel I must examine.'
And Pang is already considering a revision of his art. When we ask if he's getting bored of this style, he replies, 'Perfect timing – I was just thinking that. It's about time for a change.'
Ataraxy is on display at Chan Hampe Galleries until February 8, 2015.