Three art pieces to check out for Urban Art
Opera Gallery is on a mission to enliven Orchard Road with art. We talk to three artists about their works
The Urban Art exhibition presents pieces by artists around the world that bridge the gap between nature and industry. You can already see quirky sculptures in and around ION Orchard, and more works by renowned names such as Shepard Fairey, C215 and Nick Gentry can be found in the gallery. Three artists tell Gwen Pew about their works.
Urban Art is happening from Jan 15 - Feb 08.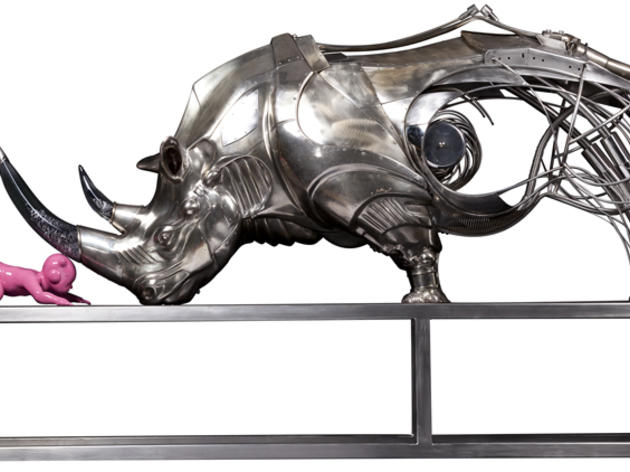 PIERRE MATTER
Lost Duel (2011)

Created using bronze and stainless steel, this piece depicts a battle between a rhino and a baby child. 'If they were in a real fight, it would be a massacre,' says the French sculptor. 'But reality is different – the rhino loses its homeland and dies because this small man has hidden weapons.'

Find it in front of Hilton Singapore.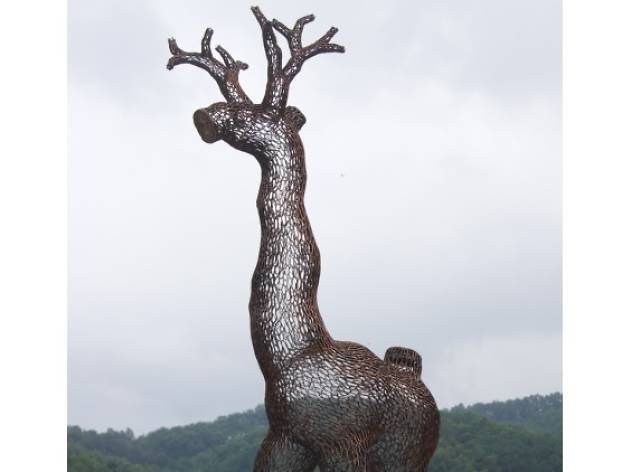 LEE GIL RAE
Zoomorphic Pine Tree (2012)

This copper sculpture is more than two metres tall and pays homage to Mother Nature: 'The exterior of the piece mimics the curves and notches of aged tree bark – a rapidly depleting resource,' Lee says. He used a labour-intensive technique he terms 'creation and cohesion', in which he connects copper pipes until a jigsaw of a creature finally emerges.

Find it in front of Hilton Singapore.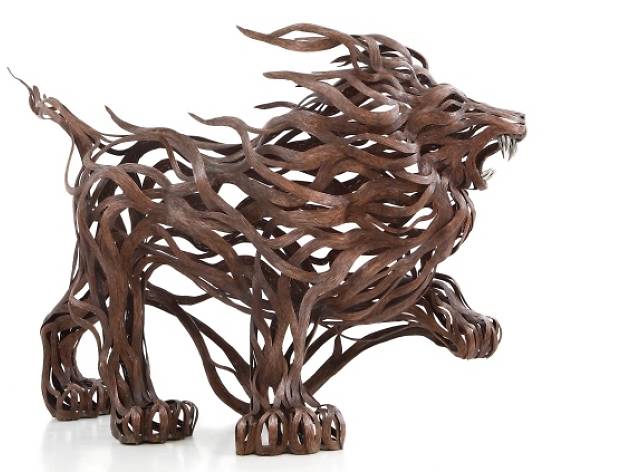 KANG SUNG HOON
Wind Lion (2014)

You wouldn't usually say that a lion flutters in the breeze, but Korean artist Kang's metallic piece comes pretty close. 'I hope to capture the energetic movement of the mighty animal, but also reflect its inner emotions and the way it sees the external world,' he says. While there is a lot of empty space within the work, the clever placement of the metal strips ensure that the lion still looks muscular and alive.

Find it in front of ION Orchard.