Restaurant Jag is best known for its celebration of produce from the Savoie region. And beyond just the dinner table, the wild-foraged ingredients can also be found in cocktails at Flow Bar.
The one-Michelin-starred French restaurant has converted its second-floor space into a drinking hole, one that defies the expectations of a usual bar set-up. Away from the usual darkened atmosphere, head bartender Ricky Paiva wanted to create a place that felt open and inviting. That means turning up the light switches, splashing the walls with hues of tangerine and pine, and curating a menu that is easily accessible to everyone.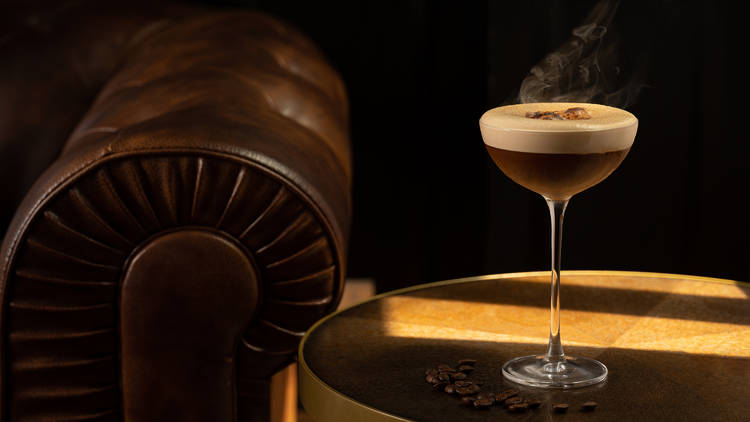 Cocktails ($24) are divided into three different sections: Living Room, Garden, and Playground. Ease into the evening with the familiar range of Living Room drinks; each a playful spin on the original recipe. Get the burnt lemon whisky sour, an easy-to-love creation where the citrus fruit is first charred to enhance the flavours, resulting in a tart and highly appetising option. Or try the French 76A, an ode to the new address of the bar, with refreshing additions of dry gin and sherry to the champagne-based classic. Also a hot favourite: the addictive espresso martini, crowned with a torched dulce de leche foam for a sweet, creamy finish.
Then, switch things up with The Playground, where drinks come served with a splash of creativity. Cinnamon Girl is a must-get; apple bourbon, caramel, and lemon come together in this well-balanced concoction. And the spirit-forward Jesse James will delight with its peaty notes.
Being neighbours with Restaurant Jag comes with its perks, too. The bar taps into the pantry of the kitchen to work in seasonal herbs from Savoie in the Garden-inspired section. Expect refreshing high ball-style options, including the sugar-free basil that surprises with its herbal, bitter notes.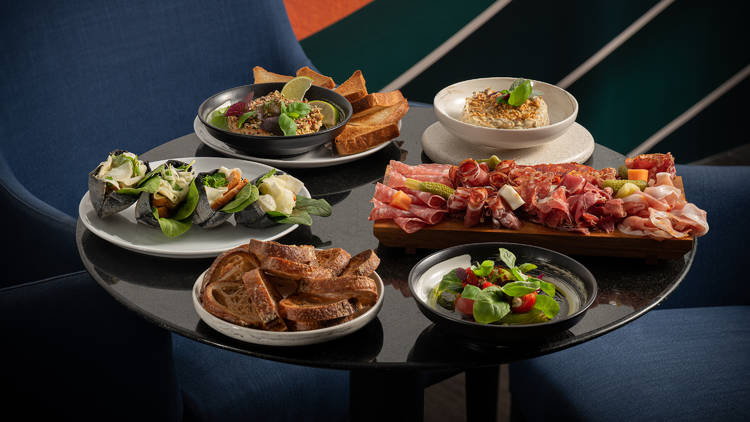 Even the bar bites menu, designed by chef Jeremy Gillion, comes infused with his signature touch. Herbs used exclusively at the restaurant are incorporated in the artichoke hummus ($20), scented with sage and studded with roasted hazelnuts; and blue crab dip ($30) served alongside toasted brioche triangles. Certain items from the degustation menu downstairs are also made into heartier portions for snacking. Curry chicken pita ($26) is jazzed up with fennel chutney and fresh mint, and the double chocolate gateaux ($18) makes for a sweet end to the night.