If you find yourself in a back alley after headlessly wandering around looking for this new joint, chances are you're at the right spot. For those in the know, it used to be the former rathskeller of Burger Bar New York and their Nebraskan beef burgers. But hey, all's not lost, New York is still in the house and counterculture is fiercely celebrated in this tavern. Grafitti-clad walls, deep jade-hued leather seats, and hardwood tables anchor the space but it's all nought without the feature tap wall that showcases an exciting range of draft cocktails ($25).
Of course, it carries the same DNA as its sister concepts Sago House and Low Tide, where flavours can sometimes be highly experimental. And unlike conventional bars, the tap programme ensures that you won't have to wait long to enjoy your drink and you can bet on it that it tastes consistent every time. The Only If You Want It ($25) is a classic margarita reinterpreted with smoky mezcal layered with savoury notes of kiwi and nori. Not your average highball, the Highballer ($25) is tinged with a smoky sparkly finish and tinted by candy shrub raspberries. The Untitled ($25) was possibly our favourite tipple redolent with silky notes of caramelised cherries.
In the kitchen, executive chef Pete Smit showcases his bold take on nose-to-tail gastronomy. Zero waste is also creatively enforced from sourcing whole animals from Australia to making sure no part is wasted. This gives way to a rather extensive daily special menu in which you might find house-made sausages, duck-liver parfaits, pig head scrumpets and other atypical eats. Don't miss out on snacking on irresistible pork scratchings or a house pickle pastiche – they really go well with your tipples.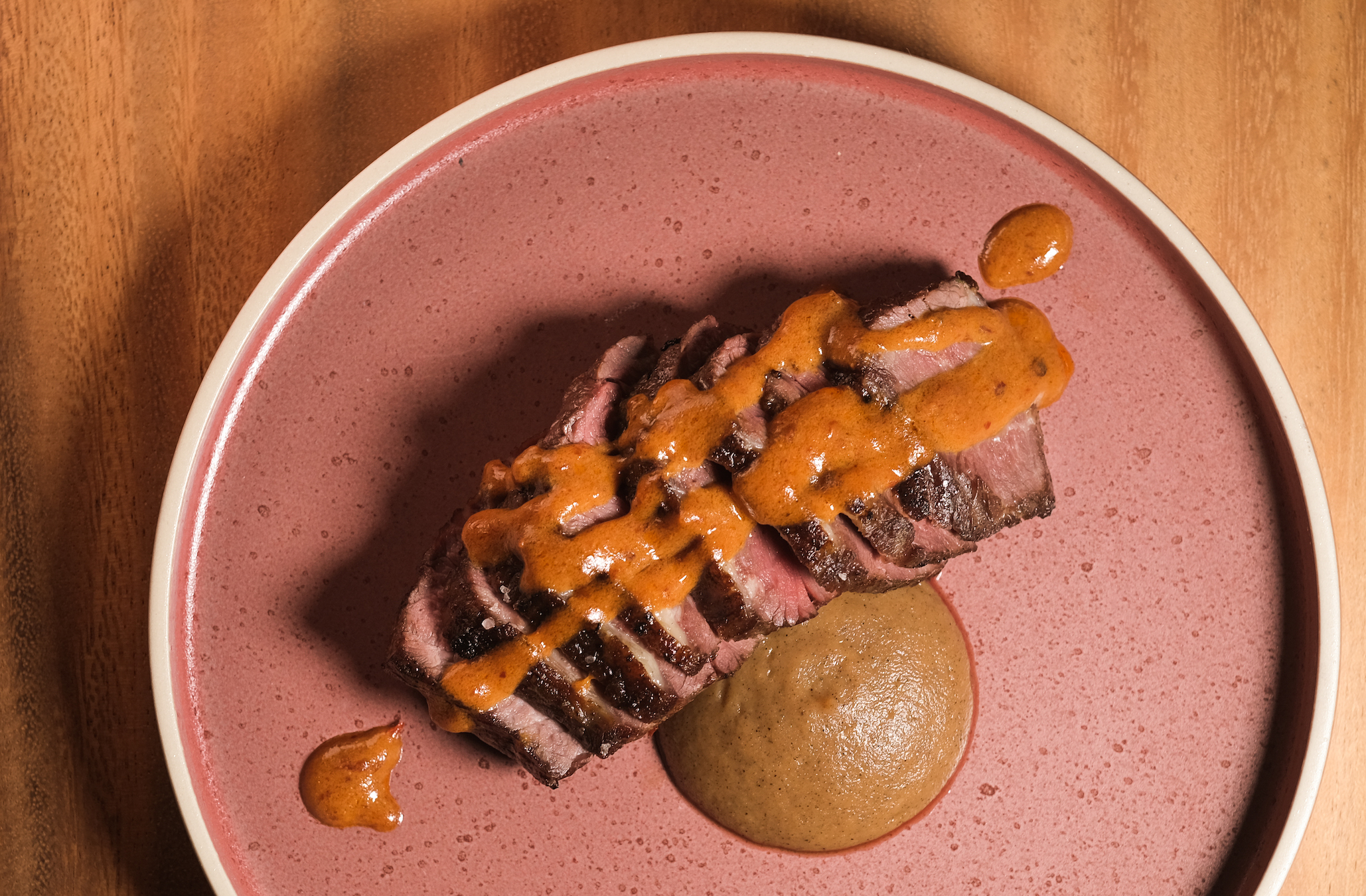 Smit's fixed menu features fire-kissed plates and smoked meats in sharing-friendly formats. Dabble in some small plates of rough-cut lamb tartare ($24) and green lip mussels cooked in a whey butter sauce. Mains come proper hearty and jam-packed with flavour. Expect dishes such as smoked beef neck ($36) lifted with kimchi fennel, olive-brined lamb rump with silky cauliflower puree, and aged pomfret coddled by a mix of brown butter, lemon and capers. For the ultimate indulgence, ask for a side of bone-marrow mash ($16) – and thank us later. And do book ahead, seats fill up fast.